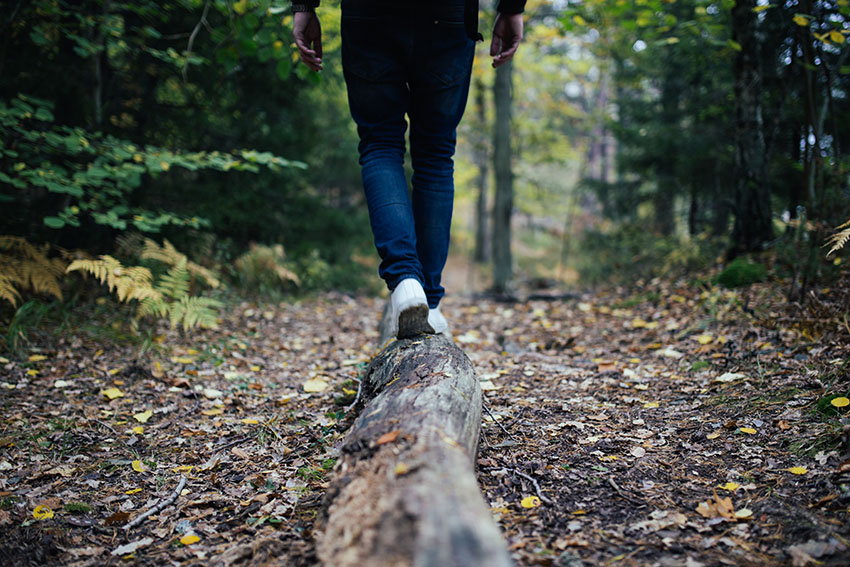 Working, travelling, and staying fit: how to manage wellbeing for self employed? It is possible, but you need to be mindful of it.
For digital nomads with wanderlust in their veins, health sometimes takes the backseat as we try to wrangle our lifestyle and stay on top of our career goals. There are constant challenges – where to stay and work, and how to make money!
Wellbeing for self employed: the simple trick
Being exposed to different climates and environments can take its toll if we aren't careful. Wellbeing for self employed and digital nomads means keeping fit. But, this can be hard because we usually don't stick to one place long enough to invest in a gym membership.
What can we do if we want a toned, healthy body that we're proud of?
It's simple, we can walk.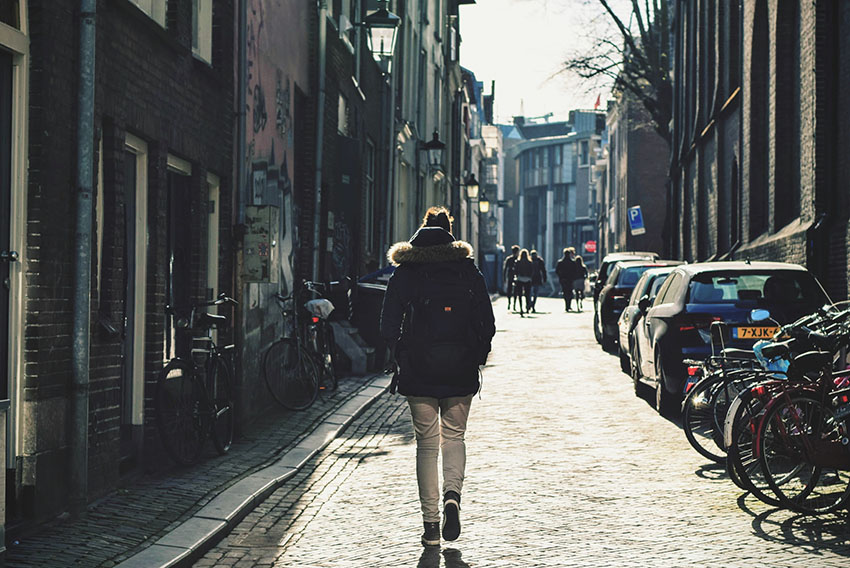 Walking burns a ton of calories
According to Centres for Disease Control and Prevention, we need least 150 minutes of aerobic exercise each week. If you break this up into small chunks, it means you can exercise for 30 minutes five times a week and get the full benefits. But you need moderate to high-intensity kind of aerobics to pull it off.
Walking offers just the kind of cardio you need — easy to do, and even easier to modify depending on your time and level of physical fitness. If you keep a leisurely pace, you can burn around 70 calories per mile. The more you increase your speed, the more you can burn. If you walk at a brisk pace, you can burn anywhere from 300-400 calories an hour.
Here's a calculator that can help you count the calories. If you want more accurate results, you can always use a pedometer or a Fitbit bracelet that will measure everything.
If you're quite out of shape right now, walking is a great idea because it allows you to start things at your own pace. You can then slowly increase intensity as you grow stronger and get more stamina. You might even be forced into walking as you globe-trot if you choose a style of travel like house and pet sitting.
Walking has a lot of health benefits
Walking doesn't just burn calories, it also speeds up your metabolism. Even your passive metabolic rate can rise. This means that when you're resting, you're still using more energy than before, and your body starts melting fat quicker.
Regular walks are also great for improving your cardiovascular health and your immune system, and helping your overall muscle tone. Your leg, lower back, and core muscles will particularly benefit from this type of exercise.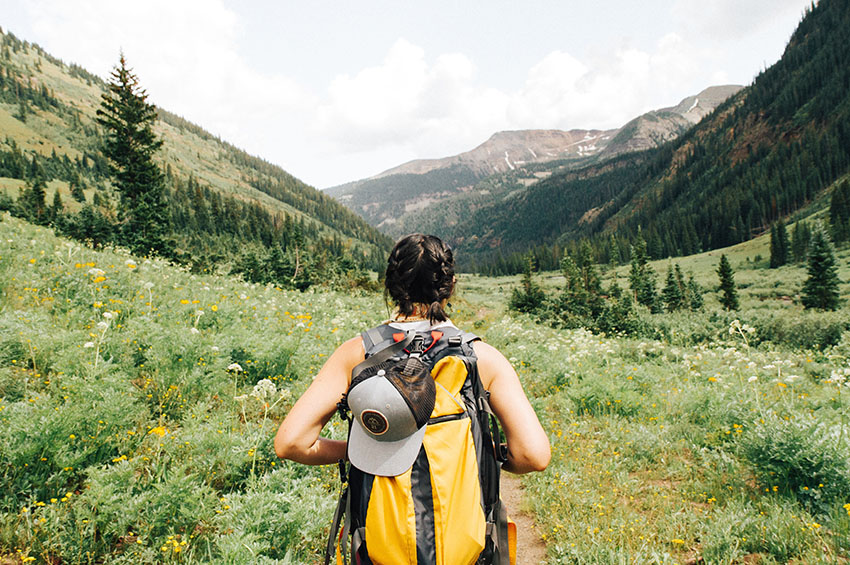 Hiking destinations are perfect for digital nomads
Want a surefire way to make yourself stick to an exercise regimen and finally get in shape? Take a hiking trip.
For a digital nomad, this can be a great experience that provides the perfect opportunity to blog about something extremely interesting. It also means you're taking a big step for your health and you won't be making any more excuses.
There are plenty of options to choose from, like the short and fun Inca Trail, to the memorable Camino de Santiago that can take up to a month to finish. The Camino is renowned for being a deeply transformative experience that lets you experience Spain the way you never have before. It's very good for people who plan to work the entire time because you'll generally have internet access for most of the hike.
Other good options would be The King's Trail in Sweden, the Yosemite Grand Traverse in California, and the Bay of Fires in Australia. If you want a huge challenge, then take the Appalachian Trail from Georgia to Maine in the United States. It's one of the longest and most beautiful of routes, but it's difficult and it can take half a year to finish.
Not a fan of hiking? No worries…
If you really aren't a fan of hiking, city breaks are the next best alternative. Sightseeing often means you have to cover a lot of ground on foot. Since you are too busy looking at said sights, you will not even notice how many miles you are covering.
Some of the best cities to walk in include Prague and its magnificent castles, and Boston with its historic routes. Also, you'll want to get lost in Paris and its endlessly charming streets, then there's Venice, where walking might be the only option, but you wouldn't want it any other way.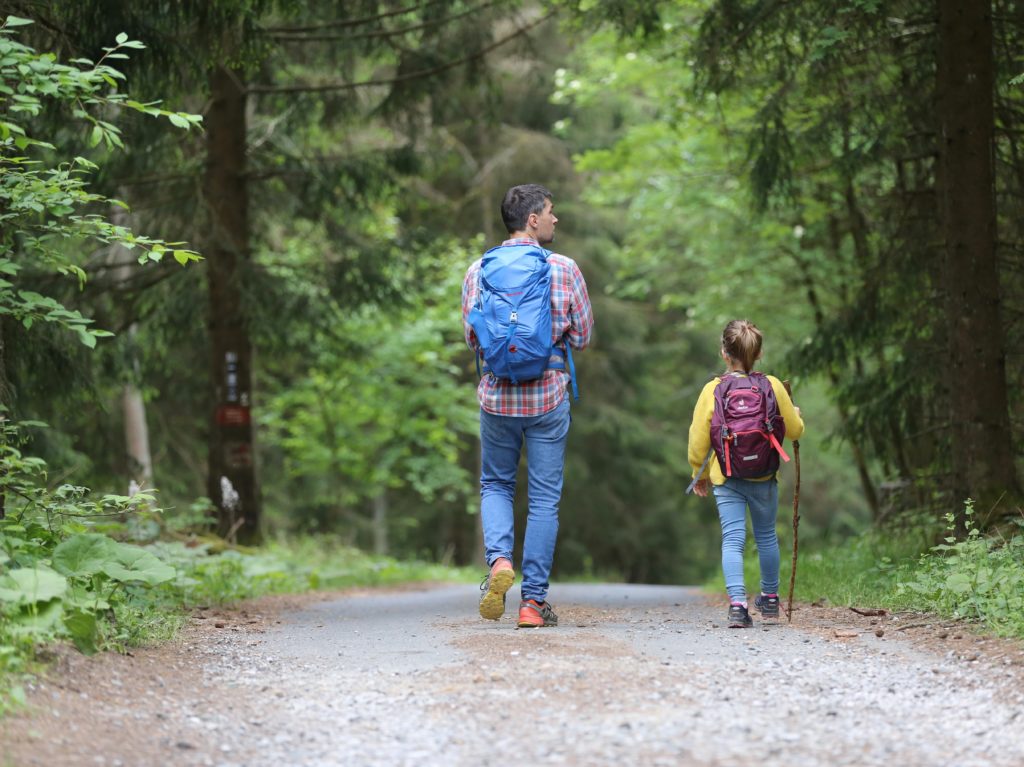 Walking is great if you find exercise boring
If the main reason you're not in good shape is that you find the whole idea of exercise kind of dull, then walking is a great choice for you.
Why?
It's easy to multitask as you stroll. Put headphones on and listen to your favourite soundtrack, audiobook, or podcast, or take your camera with you and get some work done for your blog. You can take some stunning photos while you explore the city you're currently in.
This option is perfect for a digital nomad or the self-employed who need unique and interesting ways to capture a journey, whether it's in your backyard or further afield.
How to manage your time
Same as always, do it by setting a goal.
If your life is too hectic, organising a specific time when you can go and take a walk each day can help immensely. If you want, you can use a walking exercise as a rest from work. Determine a schedule that lets you work a few hours non-stop, but then take a half an hour hike to clear your head, get your focus back, and get inspired again.
Enjoy the ease of walking! This simple aerobic exercise can help you get in shape, and if you're a digital nomad who craves to be inspired, it also offers you the opportunity to further indulge your wanderlust by exploring every destination on foot.
About the author:
Rebecca Brown is a translator by day, and a traveller mostly at night. She is an expert on living with jet lag – and packing in tiny suitcases. You can read more of her exploits at RoughDraft.