If you're a freelancer, digital nomad or telecommuter, you'll appreciate the value of a great coworking cafe. Not to be mistaken for a coworking space (which we'll look at soon here on the blog), coworking cafes offer the best of a coffee shop but with work-friendly benefits.
The flexibility of working from home or remotely is, well, brilliant. But sometimes we need to get out into a place where there's other people. This can be because 'home' (wherever you call it) is noisy, or lonely. I've done some of my best work immersed in 'the zone' in  a fave coworking cafe discovered around London, Vancouver, even Cairns in North Queensland.
The line between a coworking space and a coworking cafe is blurring, as some coworking cafes around the world are really set up very well for working in. Fresh Cup magazine has written about these trends happening in the USA that we found interesting.
If you have a favourite coworking cafe I'd LOVE to know about it – please drop details in the comments below.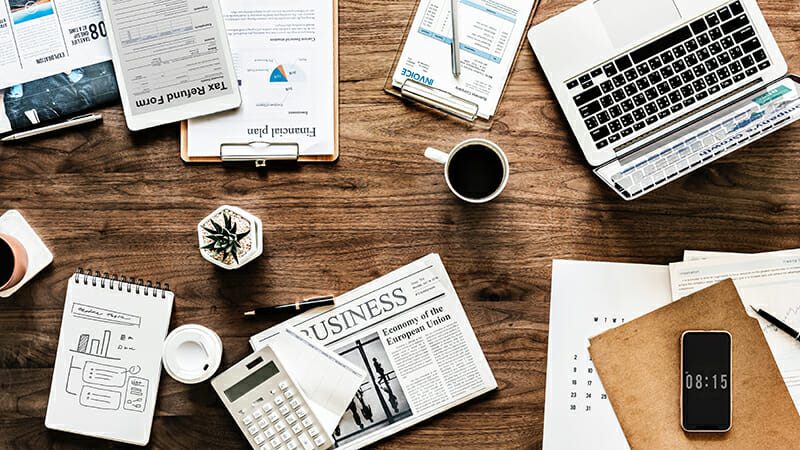 Attributes of a great coworking cafe
We seek work-friendly spaces everywhere we travel, from Ibiza to Lisbon, the Gold Coast to London. What distinguishes a normal café or space where it's technically possible to work, from a fabulous coworking café space that's free, motivating and easy to work in?
In our experience, a cool coworking cafe has:
Space and cool design elements
Our very favourite coworking cafes in London and around the world inevitably offer a sensory and design experience that we can't get in the home office. In fact, it's recognised that coworking cafes and coworking spaces of the future that are to attract the most clientele, will boast cool design. We want to be creatively inspired, and it starts with the architecture and interiors of the places we're working.
Hotel cafes and bars often do this really well. The Hoxton in Holborn and W Hotel's Perception Bar in Soho London, and Room Mate Aitana in Amsterdam are great examples.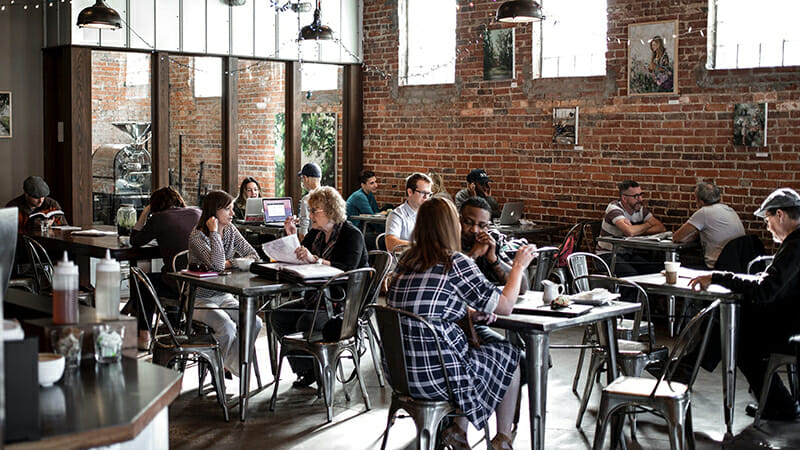 Essentials in a coworking café also include comfortable seating and a nice amount of space. Various options for working such as bench space, tables, seating at different heights and maybe even some sofa areas are also preferable.
Our favourite coworking cafes are bright, inspiring, interesting but ultimately cosy. They're convenient, with easy access to transport and other amenities in a city we're visiting or working in.
Delicious coffee and food (fuel!)
There's nothing quite like the tantalising smell of fresh food and coffee while you work. I especially like it when I'm not having to cook it. That's just me though.
A coworking café should offer great coffee and a range of food, from treats to lunch. Preferably at reasonable prices.
Energy and ambience 
There's a fine line between 'just right' and 'too much' in cafes targeting freelancing or digital nomads. Cooper and I need to find a place that plays agreeable music. This obviously might differ person to person. The best type of work soundtrack for me is smooth House or world music like Buddha Bar. I don't want music blaring, but I'd like to be able to hear it and enjoy it.
Similarly, if the crowd in the café is too noisy, or there's kids running around, I can't work effectively.
My best experiences in coworking cafes are when the energy is buzzing and there's other people working in there. Sometimes you can catch the right level of background activity like food prep, conversation and background noise that makes it easy to focus on the task at hand.
Dog friendly is always a bonus!
Easy access to decent tech
We're talking about 'working' after all, and there are some basics that all remote workers will agree on:
Stable, quick, reliable internet
Inexpensive internet access (if not free)
A secure connection is preferable. That said, we have recently purchased a VPN to keep our networks private when we're working out and about. Reputable firewalls and virus protection should also be implemented on your machines. For more on safety for digital nomads take a look at this helpful piece from Traveling Lifestyle
Plenty of accessible power outlets – the scramble for the only corner in the room with an electrical socket is never fun.
Know a spot that fits the criteria? Also keen to hear about what other elements you consider are crucial in a work-friendly coffee shop. Do please share in the comments.