Cooper and I are both proud Queenslanders and appreciate the value of exploring the south-east, Brisbane to Gold Coast. They are not the same, by the way, but two separate cities. Brisbane is the trendy capital city of Queensland. The Gold Coast is one of the largest and fastest growing cities in Australia. But they are near to each other – Brisbane to Gold Coast by car or train is only about an hour.
While I consider England is a bit like my spiritual home, being back in Aus recently made me remember what's so special about it, and why you should definitely do the Brisbane to Gold Coast trip.
Brisbane to Gold Coast – a sunny adventure you want to have
I'm most disappointed when people around the world tell me one of two things about why they might not travel to Queensland, Brisbane to Gold Coast or other areas of my stunning home state:
"I don't think I'll get to Australia, it's a bit far and isn't it just the same as other places, like America, Spain, England…?"
"I went to Queensland a few years ago and found it to be run down, and too touristy."
Pretty offensive!
But I get the myths, stereotypes and misconceptions.
Please, don't ever write Australia and especially travel to Queensland off.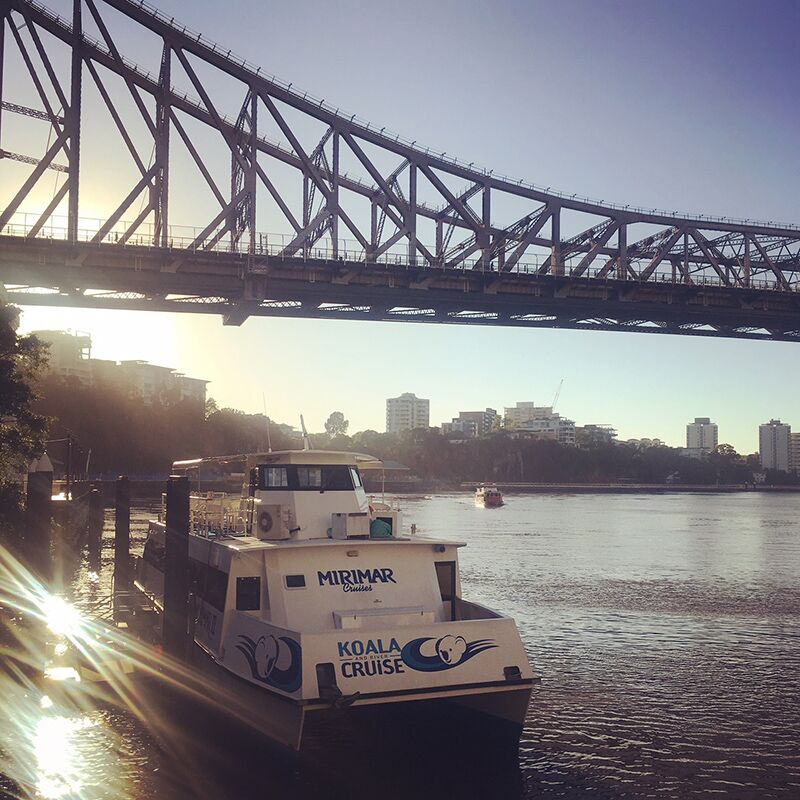 I was reminded of how contemporary and cool we are; super friendly people and a sunny vibe.
It's worth your while. I'm inspired when I meet travellers like Geri Vladeva who dream about visiting Aus,for good reason (and she did so this year, read about her adventures)!
Let's start again.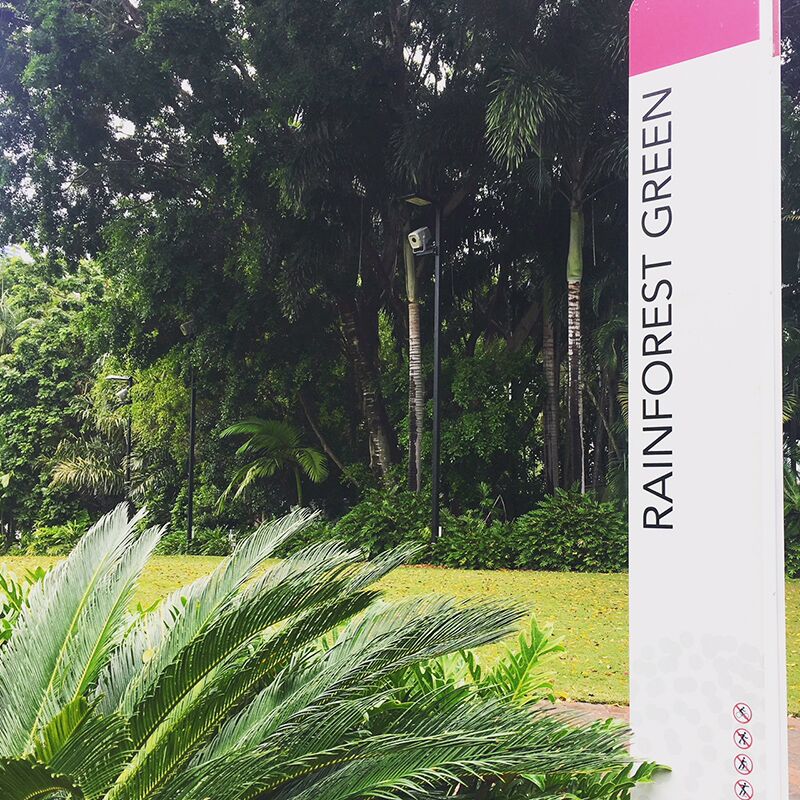 Brisbane to Gold Coast: city updates
After being away for four years I noticed some big changes, especially in Brisbane.
Anyone who has visited Queensland over the past 20 or 30 years tends to think Brisbane, Gold Coast and Cairns (some of the best places to go!) are a little dilapidated.
Now however, you'll find sleek cities, lovely river walks, restaurants, bars, cool spaces to hang out and be active.
I was really impressed.
Head straight for the riverfront walk in Brisbane, or a stroll through Southbank.
And if you've not been to Surfers Paradise on the Gold Coast in a while, well, it's totally cleaned-up, and a chic spot to visit.
Pacific Fair down the road at Broadbeach has enjoyed a significant expansion and is a premier shopping destination.
Burleigh on the Gold Coast is still beautiful too, with its glorious beaches and sophisticated restaurants and cafes.
A cultural melting pot of charm
Australia has its own charm, and nowhere is this more obvious than in Queensland.
Multicultural influence is everywhere too, particularly Asian culture.
There's no shortage of Asian grocery stores and fusion restaurants, including Harajuku Gyoza – a smart Japanese-inspired chain developed by an Aussie foodie fan.
Brisbane city centre boasts a number of food halls dedicated to serving delicious Japanese, Chinese, Indonesian and Korean food. So good!
I was also surprised to find an extraordinary 'spiritual spa', meditation, yoga, therapies and crystals space – Chameleon New Age Salon, set across two dazzling floors in the heart of Surfers Paradise.
It was just one of the many unique offerings I found in south-east Queensland and that had me feeling truly proud and impressed.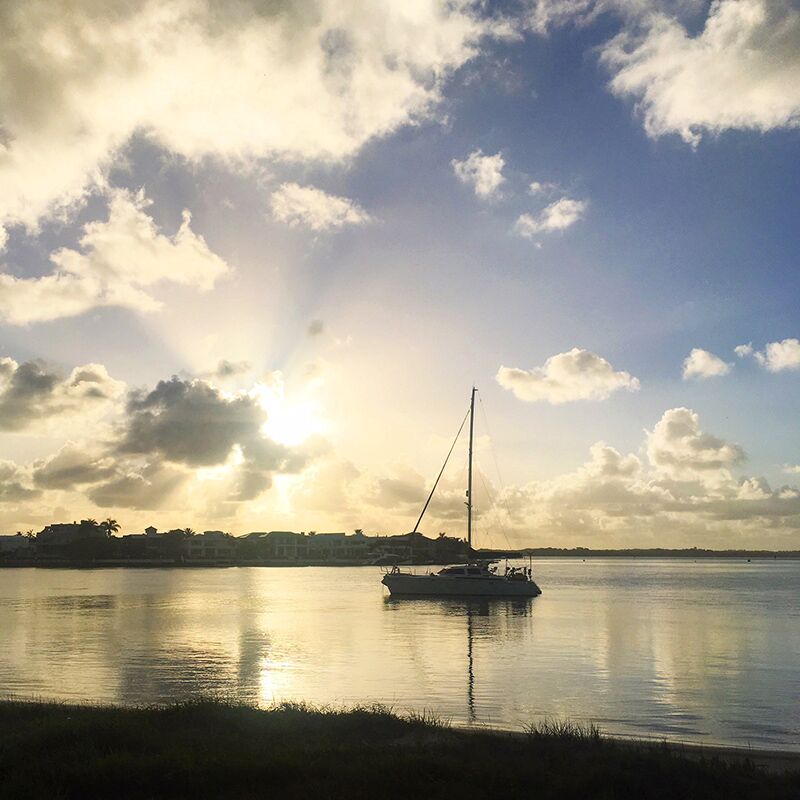 Getting around, Brisbane to Gold Coast
Brisbane and the Gold Coast are served by international airports that are now easier to access than ever before.
The Gold Coast has developed the 'G' (G: link) tram which means a city that was previously quite inconvenient to navigate if you did not have a car, is now simple to access.
You can take the train from the centre of Brisbane all the way to Helensvale then catch the tram to Surfers Paradise or Broadbeach. Alternatively you can easily transfer to Coolangatta airport (Gold Coast) on this line too.
Brisbane and the Gold Coast (also Cairns) receive countless flights from Asian destinations now, and Queensland is well and truly open for business.
If you buy a Go Card, you can use it on all public transport in Brisbane and across the Gold Coast. It operates like an Oyster card (London) or any other major city transport card. You can add top-up value to it, and by using a Go Card you will enjoy big discounts on your travels, so it's worth picking one up from one of the many vendors in these cities.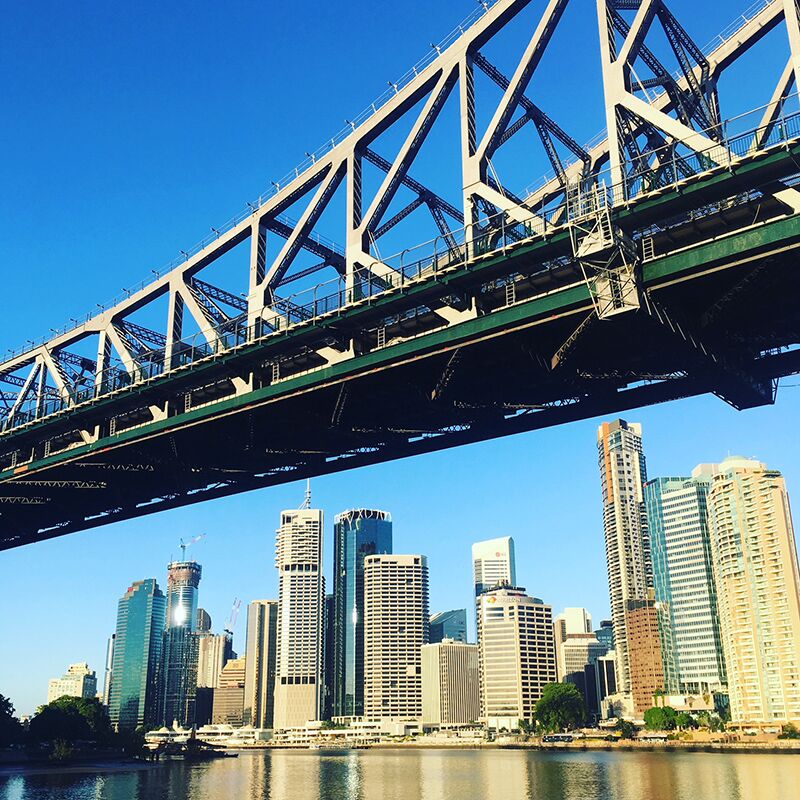 Areas to visit, Brisbane to Gold Coast
I was very impressed by Brisbane – it's a city that's done a LOT of growing since I last lived here.
The river walk is absolutely beautiful. I'd start down in front of the Stamford Hotel and walk along past the gardens, or go left towards Hamilton. Early morning is the best time to explore and capture great pictures like the one above.
You can use a Go Card on the CityCat (ferry) too, and see the city via the Brisbane river – head one way towards the cruise terminals and Hamilton, or the other way towards my old stomping ground, the University of Queensland.
The Gold Coast – in my mind at least – consists of three major sections.
Coming in from Brisbane you hit the northern end, with its theme parks and serene suburbs like Sanctuary Cove (great for golf or boating enthusiasts) and Paradise Point.
Harbour Town outlet shopping is also in the area, and in recent years features cool additions like Coach, Kate Spade and Michael Kors stores.
Driving further into the city you might like to explore up-market Main Beach (not far from Sea World), the waterfront at Labrador and a stop in Surfers Paradise is a must.
Past Surfers you'll come to Broadbeach which is a beautiful spot brimming with cool boutiques and eateries, the home to Draculas cabaret restaurant and theatre and an intense shopping experience, Pacific Fair.
Burleigh and beyond is for those who love serious beachfront landscapes – probably my favourite part of the coast, presenting the epitome of our Aussie beach lifestyle.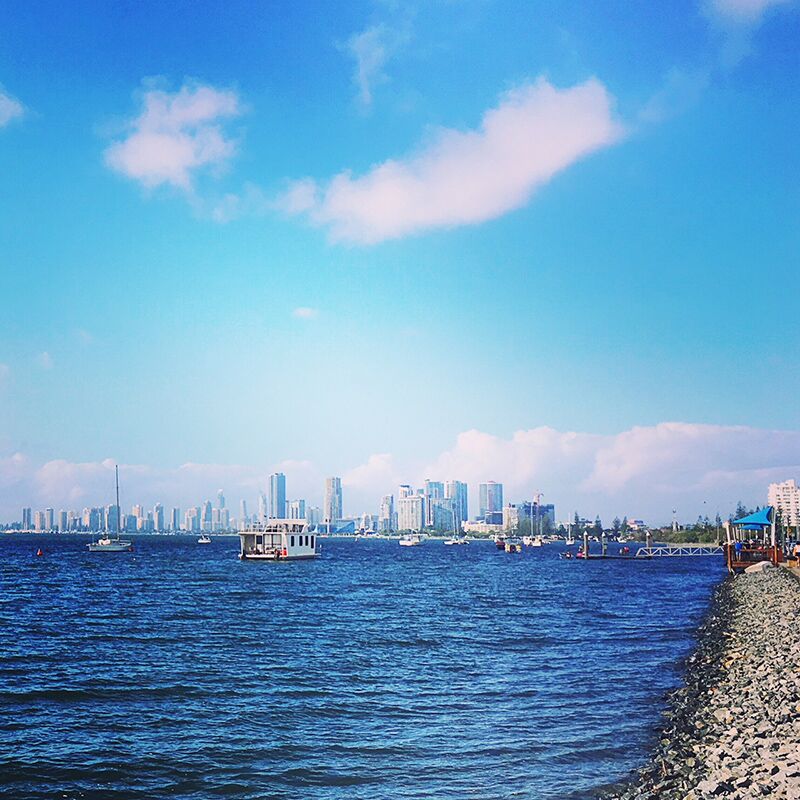 Australia – it is as sunny and beautiful as they say; full of characters, experience and charm. My home state is far from back-water now.
You'll find the best of contemporary experiences here, along with an enviable way of life from the rainforest to the surf.
Heading our way for a travel adventure? Let us know in the comments if you have any questions. And of course, if you've discovered your own slice of fun in Queensland, we'd love it if you left your recommendations in the comments to help other travellers.