It's been a while since I ventured out in Brisbane, capital city of beautiful Queensland, Australia, and I was keen to discover contemporary things to do in Brisbane at night on this city break.
I was lucky enough to attend higher education at the University of Queensland 'back in the day', and I also spent a number of years working at B105 FM – fun times, and I definitely feel affectionately towards this city.
Things to do in Brisbane at night: what's new
A lot has changed in Brisbane over the past ten years – bars have opened and closed, tunnels and roads have appeared across the city and the Valley is now, well, super cool. Cloudland, anyone?
Even Festival Hall has transformed into an elegant apartment block – if you're walking by the site on the corner of Charlotte and Albert Streets, check out the wall of fame in the foyer that features nostalgic photos of when major acts like the Jackson 5 and Beatles performed here.
We were keeping a keen eye out for my (very cool) auntie who was one of the revellers at the Beatles appearance in 1964.
Brisbane, where to stay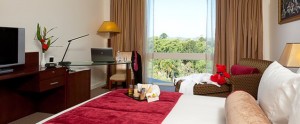 This past weekend we landed in the city as preparations for the Riverfire Festival were well under way.
Air Force jets soared across the sky as we watched from our fab Botanic Gardens-facing room at Royal on the Park, ideally situated in the heart of the city, just a block from the shopping hub that is the Queen Street Mall. This lovely hotel can be booked at a bargain if you take a look at your favourite hotel booking site (or direct to RotP's site), and a brand new bonus for all guests is free use of an iPad during any stay.
Where to have a drink at night in Brisbane
Come Friday afternoon, we were ready for a drink and catch-up with old friends and family.
The Port Office Hotel on Edward Street is a contemporary bar, often associated with a bit of a 'yuppy', suited-up crowd – we therefore expected drink prices to be quite hefty.
Fortunately, we were pleasantly surprised to discover a neat little 'happy hour' on drinks from 5 to 8pm – one to remember if you're up this end of town on your own city break.
We indulged in some fun cocktails (at $5 each!) and I reminisced on one of my more memorable birthday celebrations – my 25th that I'd hosted in this very same location.
I've just realised that was a number of years back though, so I'll omit the exact date in this particular column!
Dining in Brisbane at night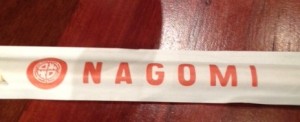 By 7.30pm it was well and truly time for dinner. I must say, I was happy to discover quality eateries offering reasonably priced cuisine are once again back on the menu in Brisbane city.
For a long while it seemed 'after dark' options were few and far between.
We were led to Nagomi at Eagle Street Pier, boasting river views and just a few minutes walk away from the Port Office.
If you enjoy Japanese dishes as we do, then you'll LOVE this place. The food was divine, and at around $6 per dish (designed to share amongst friends), value is excellent too. Can't wait to head back here!
Local's tip: From 5.30 to 9.30pm on Thursdays for $25 it's all-you-can-eat. YUM.
Go dancing at night in Brisbane
Finally, like the 'good old days', it came time to dance.
We'd heard a rumour that the Pig 'n Whistle Riverside on Eagle Street played an awesome selection of music – you know, the kind of music we 'used to' love dancing to – like Vanilla Ice, tracks from the Dirty Dancing soundtrack; Britney, Christina, Maroon 5, crazy boy-band dance tracks and even a little Funky Cold Medina… yep, 'the Pig' is where it's at.
Felt like it was 1997 ….er… 2005 again.
Either way, if you want to go dancing and relive your Uni days (90s through to today), this is the place to end your night. After all, it is music that truly makes a good night out great!
Got a fave bar/club/restaurant in Brisbane? Share with us in the comments below, and for more on Brisbane have a read here.