We recently posted about becoming house and pet sitters in London using TrustedHousesitters. Because we're expanding this beyond London only, we've been asked about house sitting jobs UK and how to secure them.
There are four main types of house sitting jobs in the UK that might be suitable for you, depending on whether you want to travel, stay locally and take care of animals or not.
House sitting jobs UK
Local stays
No matter where you live in the UK, there are house sits nearby. We were based in London when we first decided to sign up to TrustedHousesitters, with a view to using the service for long-term travel. The site makes use of reviews, which help home and pet owners make a decision on who sits for them.
Being new users, we applied for local house sits in London. This gave us experience and the chance to build our reviews.
Plus, sitting locally offers a change of scenery and makes it possible to explore new neighbourhoods. Win/win!
If you're on TrustedHousesitters, you can set up an alert with your availability and preferred location, and apply as new sits are published. Often home owners prefer someone who lives locally, believing them to be more reliable than someone who may be travelling through.
Short term
There's plenty of short term house and pet sitting opportunities available in the UK. This is especially true if you're around during key holiday times, like Easter, summer (August/September) and Christmas. By short term, we mean about two weeks.
Applying for a short term house sit in the UK means you can take a trip to a different part of the country and not have to worry about accommodation. This is a cost-effective way to travel.
Keep an eye out for daily alerts from TrustedHousesitters and apply for dates and locations that appeal to you as soon as you spot them.
Tip: if a sit already has over ten applicants, feel free to put your hand up for it. But, why not take it as a sign and apply for somewhere else instead? Go with the flow and be open to new experiences and destinations.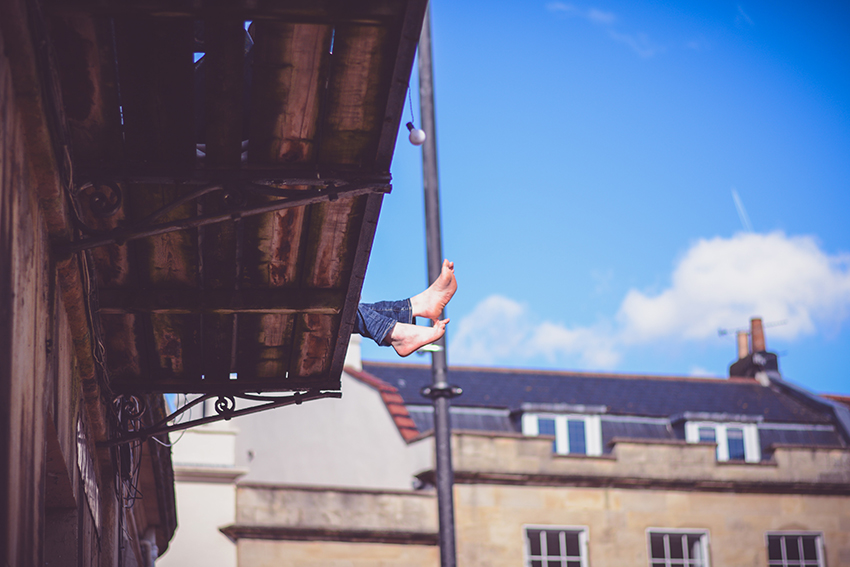 Long term
We consider long term to be over two weeks. There are house and pet sits in the UK (and beyond, of course – house sitting Ireland is on our itinerary) that range anywhere from two weeks to a month, two months and even six months. Over the next few months, Cooper and I plan to 'slow travel' and explore the digital nomad lifestyle. We want to take our time in destinations. With that in mind, we specifically applied for longer term sits.
For us, long term sits are an excellent opportunity to 'live' somewhere new, and we can get into a routine for working and setting up our digital business. It's also more cost-effective for us to stay in one place for two to four weeks.
There's a wide range of sits in the UK, from country to city house sits, some that require a car, and others where you're fine to walk everywhere (our preference). Our first long stay UK sit was in Northampton, which was ideal for our needs.
Before you commit to a long term sit, make sure you're comfortable that all the facilities at the sit fit your needs, along with transport being appropriate for you, and that you have supermarkets or other preferred amenities around. You should also be certain that you will happily stay there for that long. Outside of an actual family emergency like a death in the family, you should never back out of a sit you've committed to because that majorly upsets the plans of the people you've agreed to sit for.
With animals or without
The best part of TrustedHousesitters for us is the opportunity to travel and take care of dogs. We LOVE dogs and are happy to spend all our time with our little charges, ensuring they're as happy with us as they are with their own family.
If you're using TrustedHousesitters, or any similar sites, you can filter searches by animal, to look for cat sits, horse sits, reptile sits… the list is endless. You can also opt to sit without any animals.
Only ever commit to a sit that you have experience for or that you're willing to give a loving go to, especially if animals are involved.
Our experience so far has been that anyone using a service like TrustedHousesitters has the same attitude as us: they're loving animal people, kind and open to meeting new friends from all walks of life.
Hopefully this has inspired you to get out and travel, whether it's in your own backyard, or further afield. Comments and questions always appreciated – drop us a line below.
Cooper and I have signed up to TrustedHousesitters – click the link if you'd like to know more or join the service too.