Been tempted from Instagram for 5 minutes to check out Meta's new social network? If you'd like to get in early on the newest of new apps, here's 9 types of content to post on Threads in July 2023!
Another social media app?
Yep, and it's a big one. It's been a while since I posted here about digital and social media. On a little dig around, it seems I was in a good mood about it all back in 2017! I've been in the content game for a while now, and today something interesting happened. I don't know how positive I am about it yet, though.
If you're anything like me, your phone has been ding, ding, dinging all day, as alerts fly in thick and fast about my new Threads account being followed, or me following others. This isn't anything to do with how popular I am. To the contrary, I'm not that cool on social. But, in a clever move to coincide with its launch, Meta's new social platform, Threads, gives you a one-click option to "follow all the people you follow on Instagram." In my confused haze, I simply clicked, "Yes".
In some ways it is quite satisfying to jump from 1 to 100 followers in very little time, without lifting a finger. But, as someone still quite content with Twitter, there's a part of me that feels Meta is cheating with this strategy. 
Of course, it's widely thought Threads is intended to shut Twitter down, so there are absolutely similarities. Here's a piece the Telegraph posted today about Threads, what it is, and its likeness to Twitter.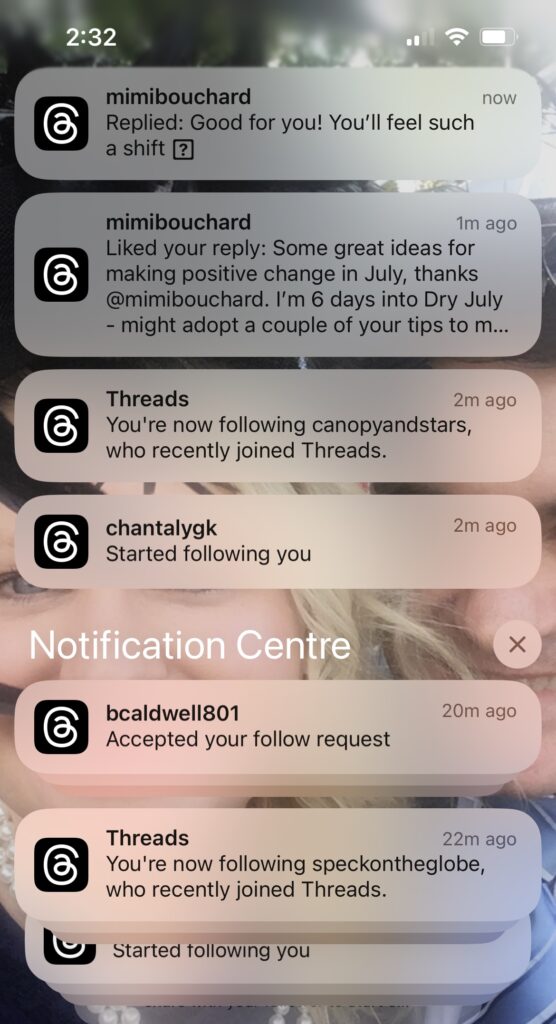 Will Meta's Threads last?
Plenty of users on the platform are asking the same question today: will Threads last, or is it a fad?
My guess is that because of who is behind it, the platform will be given a red hot push to survive. Celebs have already started using it prolifically, and I've seen a lot of brands being clever with their content too – and it's just day 1!
Secret London has some great engagement simply asking people which area of London is the best. And New Look just shared, "ugh we only just got to grips with Tiktok!" That actually does make me feel a lot better, I can only imagine the social media team at New Look are, well, not as old as me! 
Regardless of who you are, it is obvious everyone is still testing the waters. 
Many questions hover over the use of Threads.
How often should we post?
When will content be searchable (there's no hashtags yet)?
Will it be very long until the Trolls show up?
And what to post to drive impact on Threads should the channel survive and be worth my while?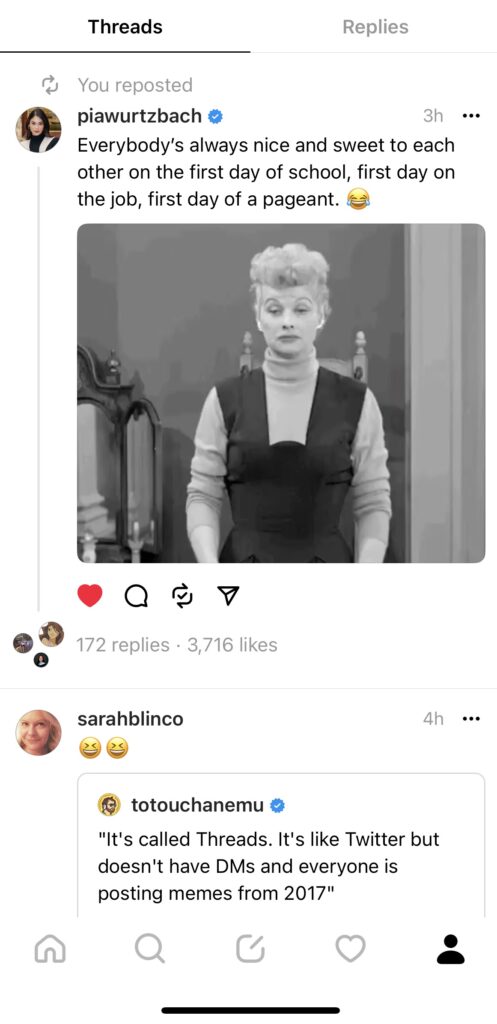 So what have the Meta Gods actually given us?
Officially they've told us here that Meta Threads is a new text-based application developed by the Instagram team. It's designed for sharing text updates and engaging in public conversations. Basically, it's Twitter which has been well established since 2006 (albeit suffering a huge reputational blow when bought by Elon Musk in 2022).
Here are some key things we know about Meta Threads:
As at launch day, early in July, here's what we've been told by Meta about its new social network.
Login and posts
You can log in using your Instagram account. Posts can be up to 500 characters long and include links, photos, and videos up to 5 minutes in length.
Compatibility
The Meta team is working on making Threads compatible with open, interoperable social networks, which they believe can shape the future of the internet.
User control
Threads offers tools to control who can mention or reply to users within the app. You can also add hidden words to filter out replies to your threads that contain specific words.
Safety
Instagram's Community Guidelines will be enforced on Threads. Any accounts blocked on Instagram will automatically be blocked on Threads.
Interoperable networks:
Threads is planning to be compatible with ActivityPub, the open social networking protocol established by the World Wide Web Consortium (W3C). This would allow Threads to interact with other apps that support the ActivityPub protocol, including Mastodon and WordPress.
Availability
Threads is available in more than 100 countries for iOS and Android.
The future according to Meta
There are plans to add new features to improve thread and creator discovery, including improved recommendations in feed and a more robust search function.
Basically the advertised intention of Threads is that it aims to expand Instagram's photo and video sharing capabilities to text, creating a positive and creative space for all of us to be able to express our ideas.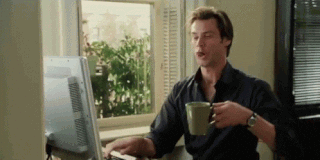 What type of content should I post on Threads?
I can well imagine that anyone like me who works in content, comms, marketing, social media, any creative industry or freelancers and entrepreneurs will be keen to test the capacity of Threads. This is especially in terms of its ability to help promote our work/services and foster our communities. Will it help us find our tribe, as other text-based platforms like Twitter or Tumblr have for many in the past?
If you're ready to give it a go, here's 9 types of content to post on Threads to boost your reach and engagement:
1. Question posts
Inviting your followers to engage directly with your content is a great way to foster a sense of community. Pose a question that prompts reflection, debate, or simply allows your followers to share their thoughts.
It's an oldie but a goodie. Just remember to keep the question fairly simple or easy to answer – if it requires too much work you're likely to lose people. 
2. Animated GIFs
These are a great way to draw attention and on day one I've seen a lot of GIFs published. Animated GIFs instantly draw the eye and are often used in humorous contexts which tends to elicit a response. 
You can find an endless stream of options to download and post on Giphy.com.
Videos are just as effective, and you can upload directly to your post, just as you can add photos to Threads.
3. Quotes
Inspirational, humorous, or thought-provoking quotes will usually resonate with a number of your audience. Test the waters to see what works over the coming few weeks. I'll be doing the same. 
Don't forget, you can easily create your own quote graphics using Canva.
Quotes are a chance to provide a quick burst of content that can be both engaging and shareable.
4. Lists and tips
Just because this is a new social media platform doesn't mean the same old rules apply.
We all love bite-sized, easy-to-digest useful information.
Providing lists or tips related to your brand, industry, or even general life hacks have the potential to be very successful on Threads.
Experiment with this type of content, and also keep an eye out to see how other users are doing it well
5. Personal Experiences and Stories
While maintaining a professional tone is important, sprinkling in personal experiences or stories to any of your social media can make your posts more relatable and authentic.
If you're aiming to build your brand or reputation on Threads, stories and personality will keep you looking human and can help to build a stronger connection with your audience. This is especially important in our age of AI!
6. Updates and announcements
Keep your followers updated on what's new. This could be about your personal life, your brand, product releases, events, or even industry news. Maybe you could start to post in Threads about Threads!
Regular updates create anticipation and keep your audience coming back for more. Consistency is key here – if you're going to give Threads a go, make it a habit to see where it leads. 
7. Relevant news and trends
Remember, you don't need to be an expert in everything to be allowed to add your voice to the conversation. If you're interested in something, share what you know about the latest news or trends relevant to your niche.
Posting your take on these topics can spark dialogue and increase your visibility, especially if the topic is trending. Although to be fair, right now it's a bit tricky to tell exactly what is trending on Threads, but I'm sure it won't be long before we can. 
8. Challenge or contest posts
Engage your audience with a fun challenge or contest. It could be a simple question with a prize for the first correct answer, a photo contest, or a creative challenge.
This can create a sense of excitement and community among your followers, and can also attract new ones. Maybe worth experimenting with while this platform is young. 
9. Pet pics and cool photos
My dog was my first Threads post (I'm @sarahblinco BTW) and I have seen countless pets published on Threads today. When in doubt, post the cute dog. Or the awesome travel pic. Food will work too. You get my drift.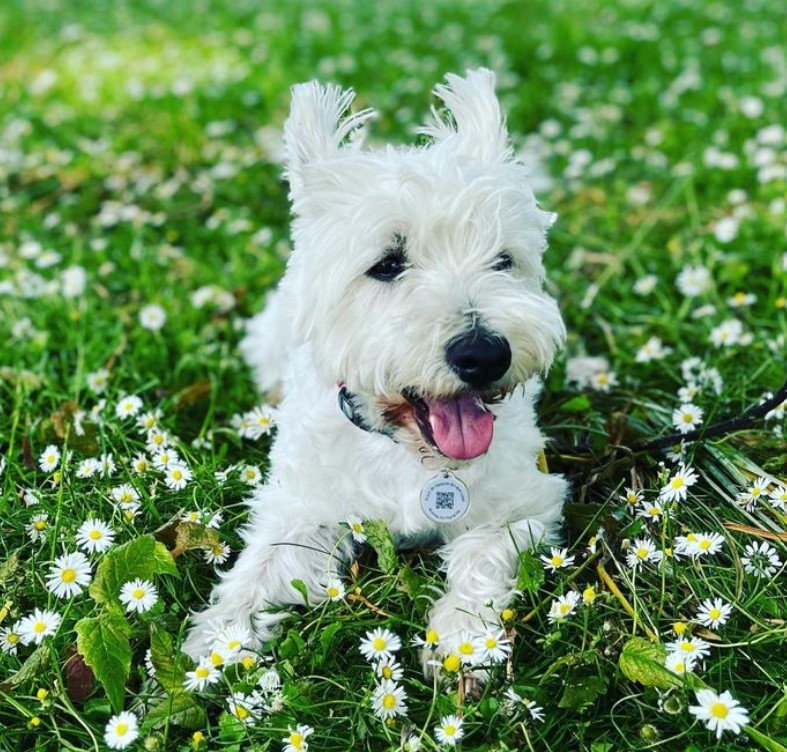 What to do now?
On your phone, just look up Threads in your app store (or equivalent). It's almost too easy to sign up especially if you already have an Instagram account.
Text-based social media platforms like Thread (or Twitter and Tumblr) provide a unique space to connect with audiences through diverse types of 'micro blog' posts. By experimenting with the post types listed above, you can create more engaging content, increase your online visibility, and build a stronger rapport with your followers. 
I also think now is a great time to give Threads a try. In the very least, if you're keen to get in front of brands or celebs (not Swifty though, soz), you have a good chance of being seen while follower count is still low. All the more reason to make your content stand out if you can.
Keen to know your thoughts. Drop me a line in the comments, or tag me on Threads ;)