A welcome cool breeze skimmed across the Vltava, as dozens of paddle-boat revellers and a few small ferries floated past me on excursions along the Prague waterfront. I'd arrived ahead of Cooper for our weekend in Prague for travel bloggers – or, with a creative content twist; you see, we're on our way to another annual TBEX conference, and I couldn't be more excited to be in the Czech Republic.
It was Friday afternoon about 6.30pm and after a scorching hot day fighting through crowds for a glimpse at the city's famously pretty highlights, I'd stumbled into a stunning yet quite secluded spot by the water. The place was otherwise anonymous, crudely labelled 'Riverside Bar' on a blackboard out the back of the place.
The shabby-chic joint served cold drinks and was streaming chilled House tunes – right up my alley. Similar name as a luxe and expensive Brisbane counterpart (that admittedly I love), yet cheap, romantic, less sweaty and overlooking the city's medieval structures including the Charles Bridge. With a flavoursome gin and tonic sparkling in my eyes and the sun beginning its descent across the Czech Republic, it occurred to me, this is the life. I could be an a$$ and hashtag it 'blessed', but…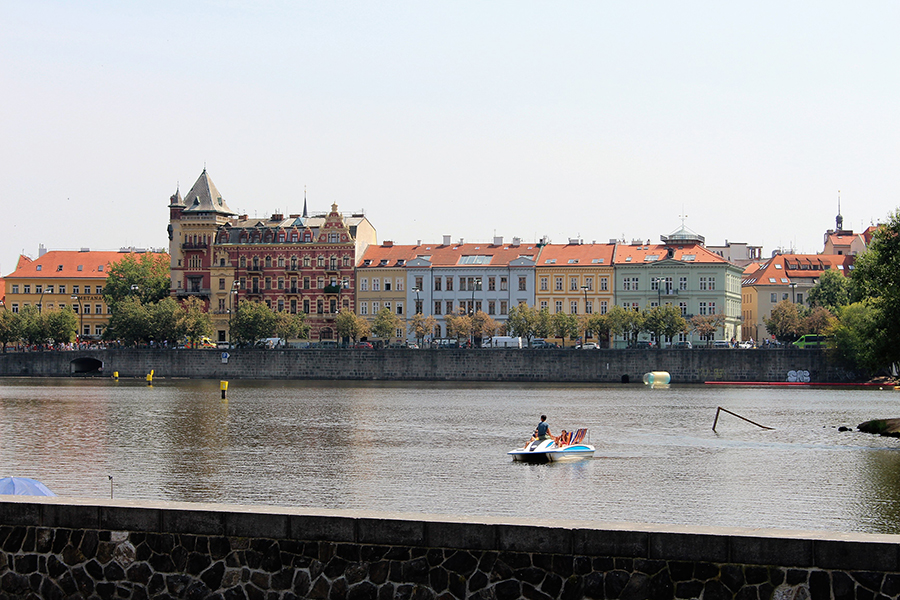 For the first time in months, I'd say, I sat without thought, just observing in peace.
It's been so so busy this year and I need this weekend in Prague. I don't like to overuse the word 'busy' – we tout a saying in my team at work about how 'busy' has become an excuse, often meaning that actually, you believe your 'stuff' to be more important than someone else's, when often we have no idea what others are up against, nor do we remember to be respectful of it.
That said, while I've tried hard to balance things, it's been tough, and writing or blogging for myself and for this lifestyle and travel space is the last thing I have energy for. Yet, it's in my heart. And away from the hustle and bustle of Prague's overcrowded tourist centre (not to mention my 'other' routine life), yet with its best bits in my line of sight, I felt inspired again.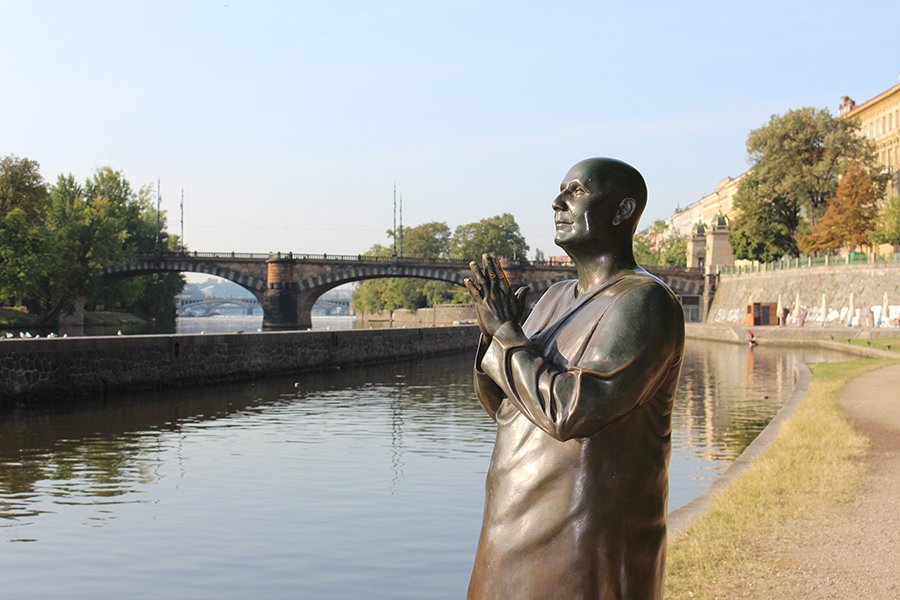 While I moan about the crowds (apparently Prague is the fifth most visited city in Europe), I must admit to having a moment on Friday afternoon. I was wandering the UNESCO World Cultural and Natural Heritage listed Old Town Square, and as I gazed around me at the colourful, historical architecture and felt energy of so many who had come before, my breath caught and tears came to my eyes. It was rather overwhelming and took me by surprise. Probably nothing to do with being deliriously tired following a work social the night before and a 6am flight.
In all seriousness, it's as beautiful as I remember it, and more than that, how lucky are we to have the chance to be in such places, so far from home?
Beyond the selfie sticks and those taking more photos of themselves than their surroundings, the depths of crowds attempting to enter popular areas, and hundreds of tourist groups dripping in deep-fried ice-cream-stuffed doughnut cones (yep it's a thing, although not even Czech, as I understand it), there is palpable magic in this city of red rooftops and a thousand spires, wooded hills, romantic views and influence from generations gone by.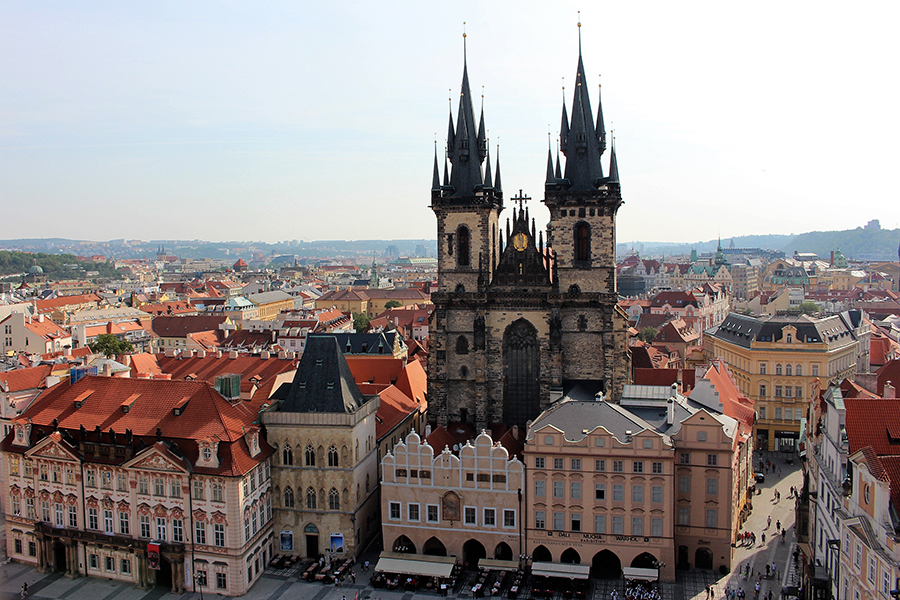 Founded in the latter part of the 9th Century, Prague became the seat of the kings of Bohemia. The city flourished during the 14th Century and for hundreds of years was a multi-ethnic city with an influential Czech, German and Jewish population.
From 1939 the country was occupied by the Nazis and while Prague's structures remained relatively undamaged during the war, most Jews either fled the city or were killed in the Holocaust. The German population was then expelled in the aftermath of WWII.
Most of us remember the Prague that was under Communist rule for over 40 years, rarely visited by tourists until after the Velvet Revolution on 17 November 1989. Freedom meant a huge economic boom and an influx of delighted visitors from then on, which only increased after the Czech Republic joined the European Union in 2004.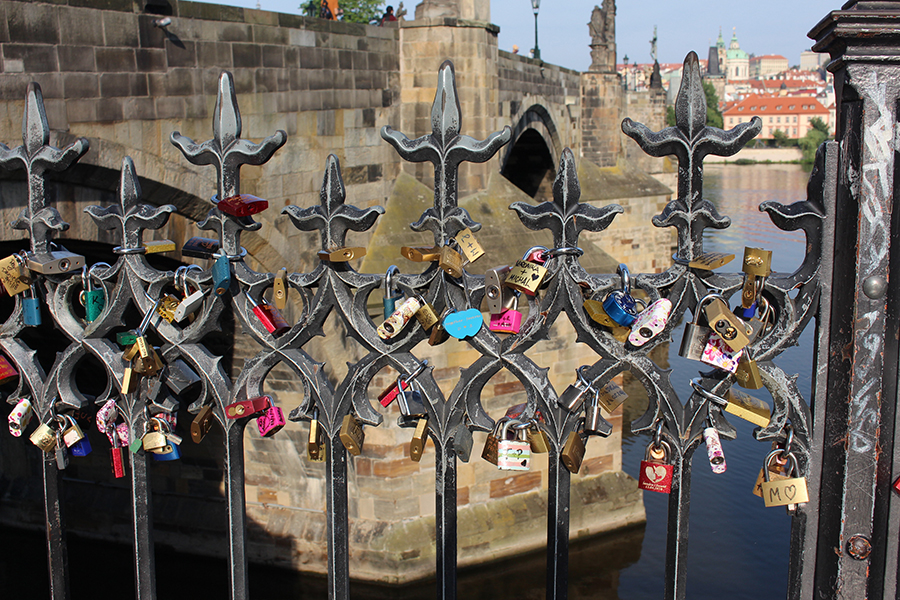 As mentioned, we're destined for TBEX Europe 2018, in a place I'd never thought to have visited, Ostrava. That said, as travel bloggers and explorers we are very excited to see somewhere new! Preparing and in Prague for the weekend, Cooper and I wanted our schedule to be part (re)discovery, part relaxing, part planning for networking and the conference (which I blogged about for the TBEX Events site recently).
We stayed about twenty minutes walk from the city centre, at Hotel Kinsky Gardens in a quiet Prague neighbourhood, yet with the convenience of supermarkets, shopping mall, pubs, a delicious tapas restaurant called Miro, and tram stop not five minutes' walk away.
The river precinct I came to love (including the 'Riverside Bar', gorgeous new waterfront restaurant opening this week Kalina Kampa and Belle Vida Cafe) was just ten minutes walk from our accommodation, and is perfect for anyone who has done the central Prague tourist bit and is happy to indulge in the views away from the chaos.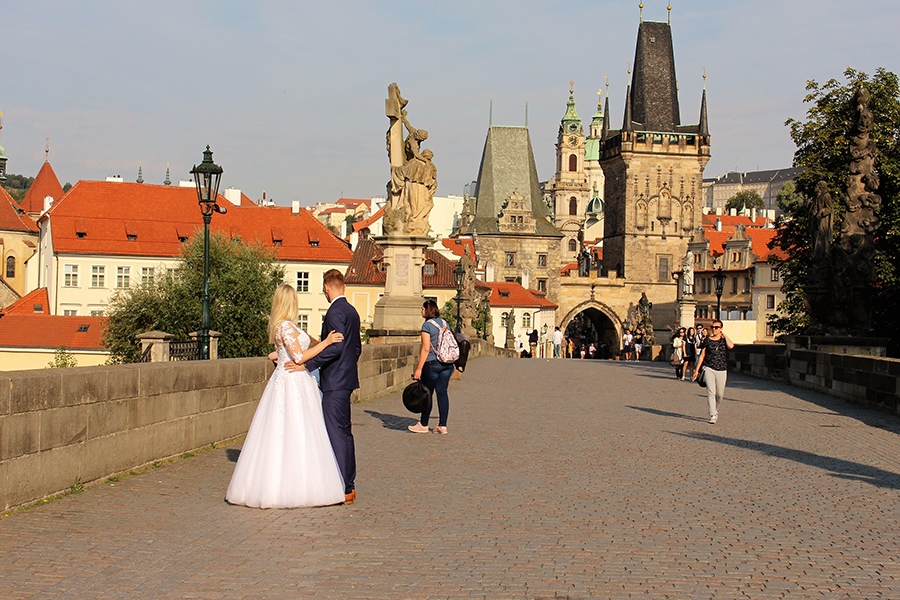 On Saturday night I hosted my very first TBEX meet-up (this is my sixth TBEX conference so I'm excited to have taken this step).
We met up with four locals to Prague and five visitors from as far as America, Costa Rica and another conference attendee coming from England like us. We ran the plans through the conference Facebook group and Katie (an American expat living in Prague) chose a cool pub on a hill with a view for our group's meet-up, and Prague local Veronika assisted with finding an impromptu dining option so we could all hang out and try local cuisine.
It was immensely fun to meet other travel bloggers and content creators in Prague this weekend and part of the reason we're so pleased we continue to develop our little corner of the web here, for love and a hobby.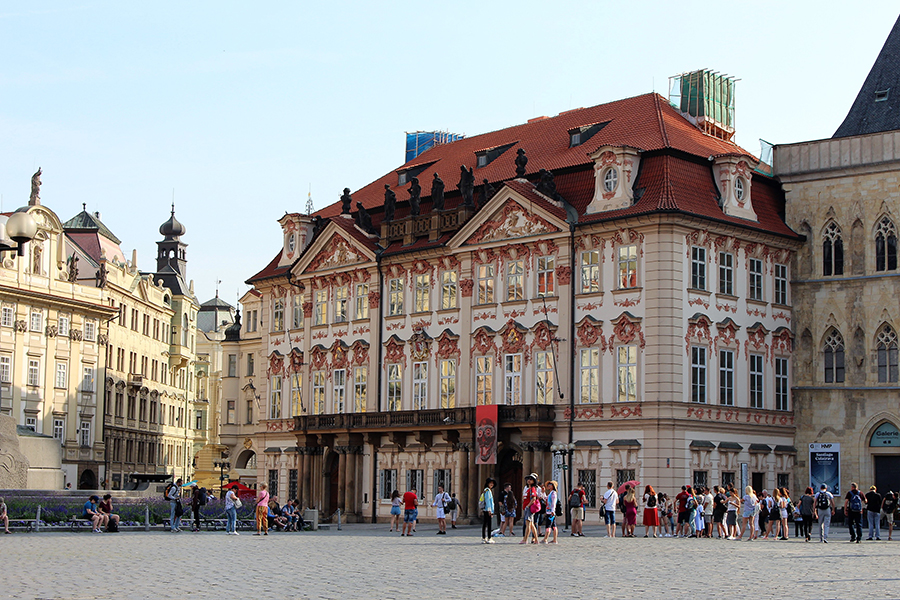 Prague is easy to do as a city break – you can walk around the old town, to the castle, up to view points, catch trams to gardens, boat-ride around the Vltava, enjoy a little jazz, join a free walking tour and get cultural in museums.
A weekend in Prague: practical tips
Be careful of taxis, they can be unregulated and rip you off. Go with a pre-booked service or use the trams and trains as they are very well run and cheap, but DO buy a ticket as if you get caught without one or if you have not validated it the fines are hefty.
Try the beer (it's the home of Pilsner, after all), and as always, get out of the tourist areas of a cheaper experience when it comes to food and dining.
Take your money out of an ATM that's associated with a bank and be careful of the exchange outlets that say 'zero commission' (usually they are hiking up hidden charges).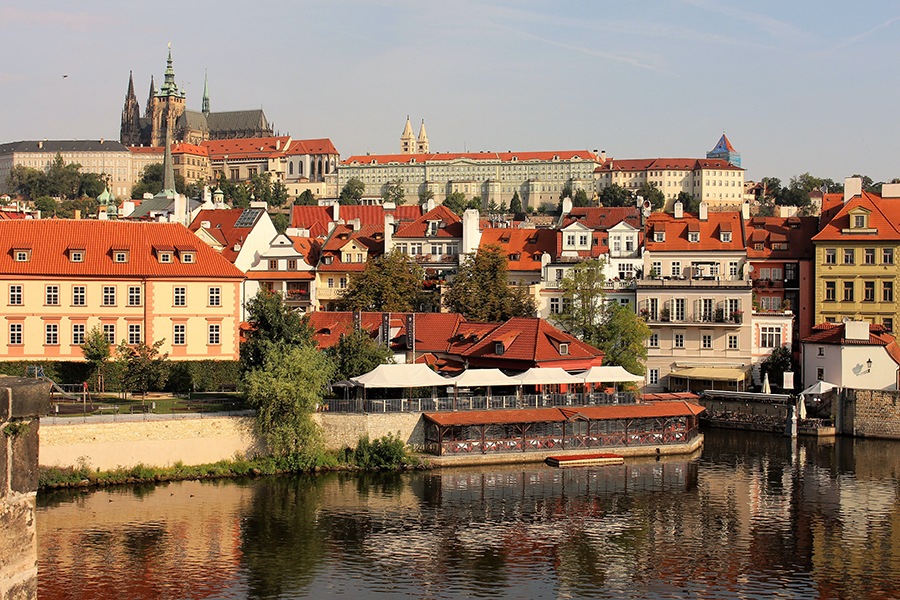 Importantly, be curious. In our case, this weekend in Prague was for us as travel bloggers: an unexpected low-key treat and reminder of how much I've gained from travel – the people met, surprising and inspired moments, lands wandered at early (or late) hours, and the fulfilment that pursuing creativity provides. We are lucky, but I too am grateful.
Onwards to Ostrava…
Got a question on where to stay, how to get around or things to do in Prague? Drop us a line in the comments – we love to chat and share