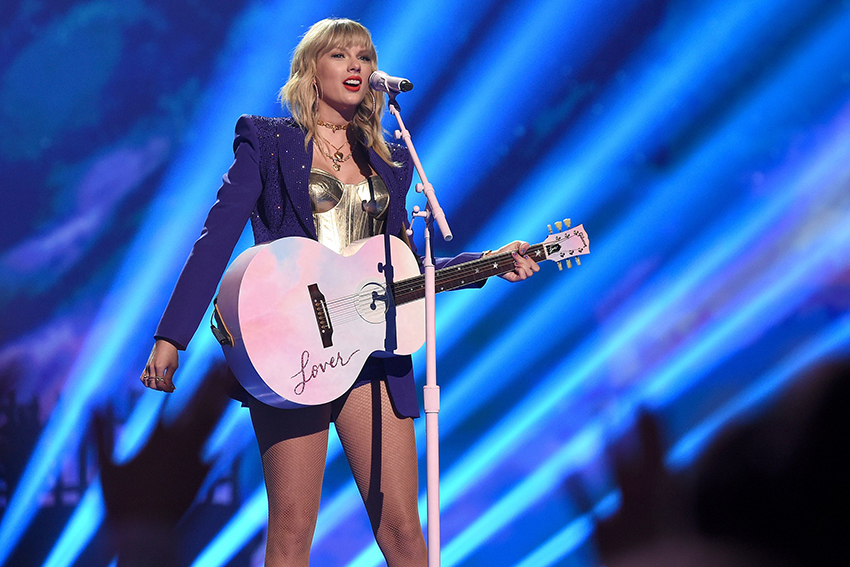 "You know I love a London boy, I enjoy nights in Brixton, Shoreditch in the afternoon…"
It's no secret Cooper and I are Swifties (the collective term for 'fans of Taylor Swift'). He might not like me mentioning it too much in public, but trust me, he is. Cooper's up there dancing with the best of them at her shows 😁
View this post on Instagram
You're likely to know by now that she's released a new album – the 7th studio album. Taylor Swift London Boy – we love this track on Lover! Don't get your hopes up about running into her in the UK capital though. The song tells a story about where she spends time with her 'London Boy' Joe Alwyn. And they're known for not advertising where they are.
But you can still take a wander around places that are obviously close to her heart.  If you're a super fan, you might have heard about this odd theory that her lyrics actually map out a heart around London.
Must say, I've read some rather cynical accounts of Swifty's London Boy guide to the city. But, as someone who is also rather in love with London, I kinda like her guide.
Taylor Swift London Boy city guide
We've compiled some travel info for any of you other Swifty fans. It's a great way to take in the experiences and areas she's mentioned.
Camden Market
In Taylor Swift's London Boy she mentions "Camden Market in the afternoon". So Camden is pretty cool and you'll find a lot of things at the market. If you get tired of big crowds, don't go in the afternoon.
We'd suggest going later at night, or early in the morning. Camden Market is well worth a look, but time it so you don't get trampled!
Maybe try some halloumi fries while you're there. With thousands of views, this is one of Cooper's most popular videos on YouTube. Still can't believe he visited and ate them without me!
FEST is also a nice spot that decorates according to the season. Nice to go for a drink away from the crowds.
Highgate and Hampstead Heath
Taylor's spent a bit of time in the suburbs of North London. It's known to be a bit affluent, posh even. Granted, we like it. We house sat in Crouch End recently. We also enjoyed a house sit near beautiful Hampstead Heath. It boasts miles of parkland walks, lakes and stunning views across London.
There's a number of number of tubes/Overground will take you right up to one of the entrances to Hampstead Heath.
Leafy Highgate is best known for its cemetery. It's an old one, and also the final resting place for many well-known figures including another music fave, George Michael.
View this post on Instagram
West End and Soho
The West End is a catchall term for London's central entertainment and shopping districts, like Covent Garden, Soho, Chinatown and Leicester Square.
View this post on Instagram
Like Camden, it gets very very crowded. But there's some cool experiences to be had here. Most of ours include food 😆
Sketch, pictured above, is pretty special (don't miss going to the bathrooms – just trust us). For a bit of craziness in Soho, you'll find us digging for an afternoon drink deal at Bar Soho. (Swifty mentions 'drinking in the afternoon'… sure, it's a thing on a sunny day 🌞). There's plenty of food joints, bars and pubs in the vicinity of Bar Soho, if you can get yourself down that way.
And when you need a snack (yup, you know what I'm talking about), go here:
Hackney, Shoreditch and the east end
Aww, our 'London home' side of the city. For a large part of the last century the east end struggled. Much of it was badly hit during WWII, and the poorest Londoners resided here.
A lot has happened in recent years. Shoreditch and neighbouring Dalston are arguably 'trendy'. No doubt there's a cool energy, lots of boutique stores, arty experiences and a surprising side of London to see.
Taylor Swift in London Boy mentions Hackney as a place to explore, over "Louis V on Bond Street". Agreed.
Broadway Market is our absolute favourite experience in the east. Head over there early on Saturday for one of the best, loveliest local markets in the city. Around the corner is a fabulous bar/restaurant/pop-up store space called Mare Street Market. Highly recommended. Then, take your foodie treats, sit in London Fields (park) and people watch.
You can view east London in all its glory from this excellent rooftop venue:
High tea in London Boy
I read a news item saying that 'purists' will be upset with Taylor Swift for calling 'afternoon tea' 'high tea'. Weird – that's how I know it. And that's how it's marketed. All tastes the same 😋
Top London travel tip: before coming to London, sign up for a discount site like LivingSocial or Groupon. There's plenty of awesome deals on high tea or afternoon tea! Buy one ahead of your trip and indulge.
Brixton and south London
Down to south London now. Brixton is famous for music, cool markets and lots of new fun things opening all the time.
Jump on the Victoria line and head on over to this side of the city. Culture Trip's published a helpful guide on things to do in Brixton.
"Stick with me, I'm your Queen…"
Ok so you're coming to the capital. You've seen The Crown, Victoria… Get amongst some Royal action while you're in town. Why not.
Head to Buckingham Palace, the Tower of London, Hampton Court Palace and Windsor for highlights.
Bond Street and central London
In London Boy, Taylor Swift mentions 'Louis V' (the store), but implies exploring the rest of London outside of the glitz is just as fun (true).
You do need to explore central London though. Why? Because it is lovely!
From the historical buildings in Bloomsbury to stunning St Paul's and Thames walks – find out why people, including us and Swifty, fall in love with this place.
Bonus: get yourself to a good old fashioned English pub
A quintessential London experience: the pub. They're different in England than pubs in other places. Cosy, chilled, good times.
Careful in London that you don't get dragged into a touristy pub – nothing wrong with them, but they're often more expensive and lack the authentic charm that your local neighbourhood pubs have.
One of our favourites is in Angel, east London. Take a look.
So you see, Taylor Swift views the city like many of us do. For those who don't like it, tough. The visitor numbers can't be denied, nor our fabulous city's millions of fans all over the world. I'll take my rose-tinted view whenever I can 🌈
Please do add your tips or questions in the comments below. See you in London!
Taylor Swift London Boy, image: Dimitrios Kambouris/VMN19