Rolling green hills, pretty ponds, and sheep calmly grazing across vast expanses of English countryside − it was all very dreamy, as we headed towards the filming location of Downton Abbey, Highclere Castle.
We'd been driving along a quiet winding road for a while and wondered where it was.
"If you tilt your head to the left, Miss, just over the tops of those trees, you'll see it in a moment," chimed the jolly cab driver I'd met just 15 minutes ago in the nearby village of Newbury.
Filming location of Downton Abbey, Highclere Castle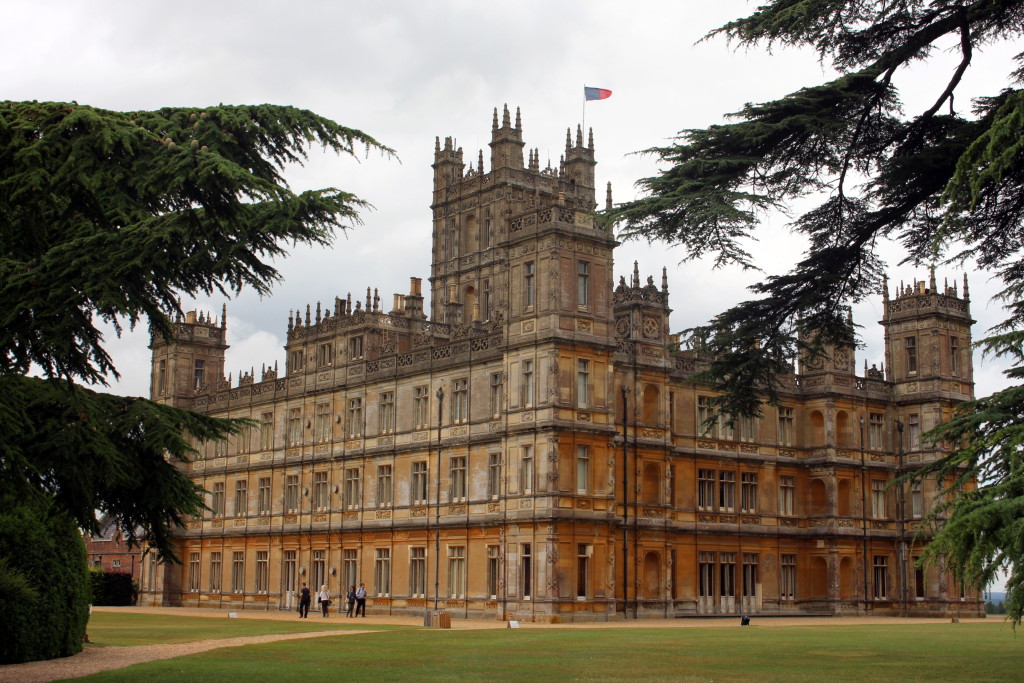 As he spoke, indeed, it appeared! How amazing – Downton Abbey, or in real life, Highclere Castle – a very accessible day trip from London.
I couldn't help the welling of excitement as we rounded the corner past more manicured greenery.
All of a sudden, England's most famous stately home, Highclere Castle arose, grand as ever.
It reminded me of the excitement of when we had the chance to explore historical Blencowe Hall (part of my heritage and a stately place up in the north of England)!
It was just like in one of the world's most-watched series', Downton Abbey (sadly, final season aired in 2016, but as of an update to this blog, a film was released late 2019.
Exploring Highclere Castle ('Downton Abbey')
You too can play out your Crawley family fantasies by visiting the filming location of Downton Abbey, as do thousands of others who visit annually during the lavish property's open periods (usually UK's spring/summer).
The Jacobethan-style country house is set on 5000 acres (five times bigger than New York's Central Park).
It's an opportunity to step back into another world altogether.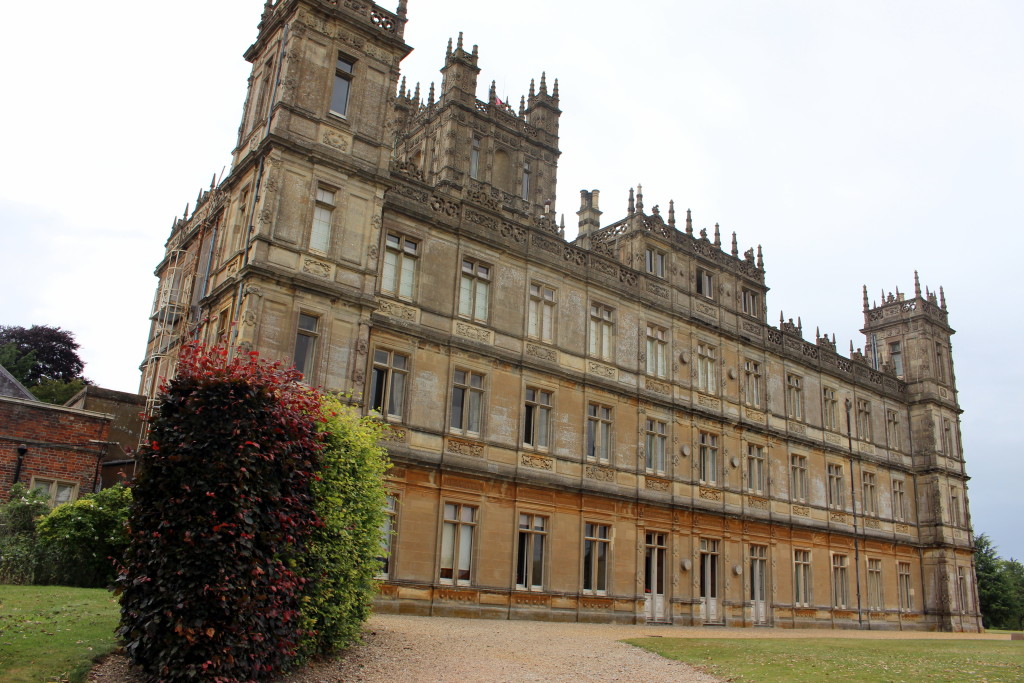 The library is magnificent, housing over 5000 classic editions; pause a moment in the posh dining room and ballroom (where many a romantic Downton moment has been stolen), and the bedrooms (there's over 50!).
You can wander the formal gardens, plus enjoy a spot of tea and scones. It's very special, almost royal like Buckingham Palace, that's for sure.
When Downton filming is done, Highclere hosts expensive events and celebrity weddings.
It's home to Lord and Lady Carnarvon, and the property has been in the Carnarvon family for over 300 years.
Back in its heyday, an army of 60 servants catered to the Carnarvons' every desire. However, it costs around $1 million to maintain such a stately home these days, with just 20 full time staff.
Getting from London to Highclere Castle
It's an easy day trip − around an hour's train ride from Paddington to the quaint town of Newbury, then a friendly cab driver will ferry you to Downton… er, I mean, Highclere (but don't worry if you get it wrong, they're used to it!).
Good news for those fretting over the end of our favourite show or indeed excited for the new film – you can still make a pilgrimage here and enjoy ever more of England's charms. Book your tickets here
Are you a Downton Abbely fan too? Drop me a line in the comments!