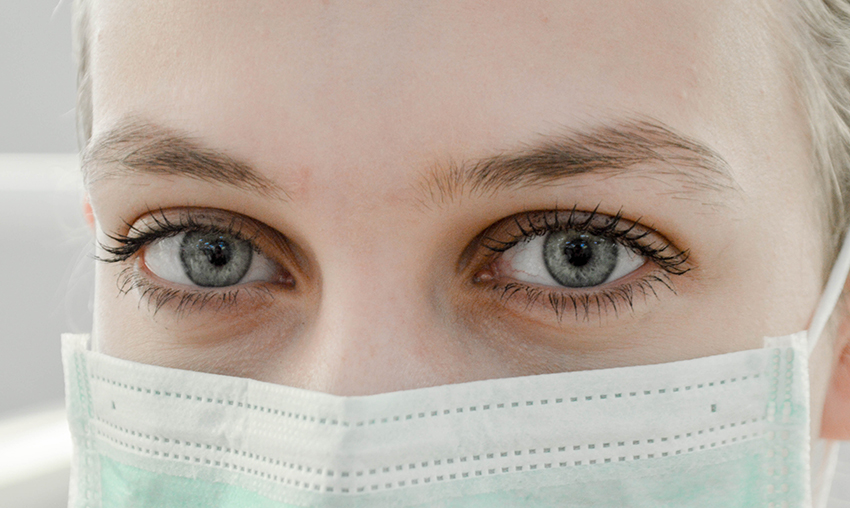 So now we're caught inside the Coronavirus Australia mandatory quarantine. Just brilliant 🤨
We were told we'd be better off coming 'back home', away from the UK where we've been residents for the past six years. They say the Coronavirus (COVID-19) pandemic has not yet reached its peak there. So of course we're better off in Australia, right?
Australia, 'the land of the free'.
We aren't so sure.
Coronavirus Australia mandatory quarantine
A few days before we were set to fly, the Australian government announced what they claim is 'necessary' to stop the spread of Coronavirus here. Every international arrival is sent into forced quarantine – somewhere, like maybe a hotel, motel, student accommodation or caravan.
We've found it interesting that family and friends think this is fine. No questions asked.
"It'll probably be a hotel".
"You'll be right – it's meant to be 5-star."
"I assume you'll have internet." [for not just fun, but we work for ourselves!]
Interesting, that so many have an attitude about it being 'fine' – as long as we're back on 'Aussie soil'.
If only we could touch that soil. If only we could get some fresh air during this Coronavirus Australia mandatory quarantine. And what is in the food that I'm eating, since I do have allergies?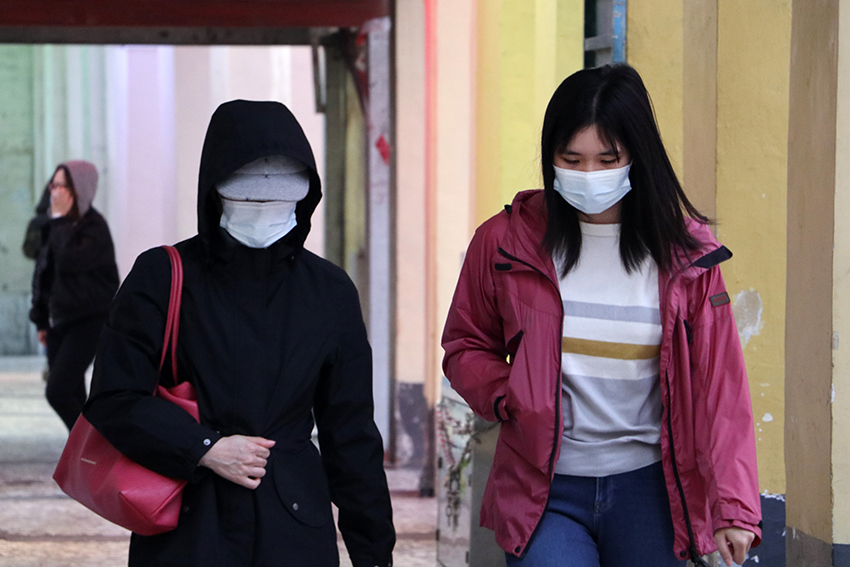 An unacceptable lack of information
This policy rolled-out all too quickly, allegedly because "80% of the Coronavirus cases in Australia have come from abroad".
Funny, we now know six people in Brisbane who believe they have had Coronavirus (experiencing everything from very mild to very bad symptoms). None of them were tested. One of them had been overseas. Some went to work and grocery shopping across the space of a couple of weeks.
Many countries have already enforced strict 'stay at home' policies. That's absolutely not the case yet in Australia. The response to target incoming travellers would be reasonable, if everyone was treated the same here. It's not happening – and we know how this works. It's our third Coronavirus quarantine in five weeks. Aussies have no idea what lock down really means, and consistently disregard the rules.
The government's response here, typically, is to target anyone stepping off a boat or a plane. Keeping in mind these are all residents – with 'rights' – because no one else has been able to enter the country for weeks.
The policy announcements came with zero information on what incoming travellers should expect. On the plane there was no information on what to expect. Brisbane airport was FULL of federal police and the army, to 'welcome' a flight of just a few hundred who had boarded internationally. Everyone was silent. We filled in several forms and finally Cooper and I had confirmation that we wouldn't be separated.
Then we were told to wait:
"…the police will pick you up soon".
It was about two hours after all passengers had cleared immigration that we were all herded onto a bus. Still no confirmation on what was going on. Everyone diligently packed their suitcases under the bus, boarded, and finally our coach full of masked avengers left… to go somewhere.
Guessing games
After a 25 hour commute of two flights, and a three hour wait at the airport for everyone to be processed, Cooper and I were on the road again. We spotted the exit signs and figured we were headed to the Gold Coast, just over an hour from Brisbane.
Half way down the highway, one poor young woman begged the bus driver to pull over – she was desperate for the loo.
"We weren't told anything at the airport, I assumed we were staying in Brisbane. I wouldn't be asking if I wasn't desperate – I can't wait another half hour," she pleaded.
So, our coach driver flashed his lights in the dark at our police escort in front (I know, really?!), and we were all happy to see that this poor chick wasn't going to pee herself in the bus!
But that's how little information we've been given. We've not even officially been told when check-out is.
Yet, most people we know think this is fine.
If it was your partner or your child in this situation, wouldn't you want to know what the plan was for them?
Forgive me for being anxious and really pissed off about the whole thing.
Meanwhile, there was a lot of traffic on the road between the Gold Coast and Brisbane on this random Wednesday evening. Who exactly is prioritising staying at home then?
Basic human rights and the Coronavirus Australia mandatory quarantine
We ended up at the Voco Hotel on the Gold Coast. It's nice enough and staff are doing their best. The windows don't open though. And we're confined in one room for the next 14 days. A legion of police and army were here to escort us to our rooms and ensure we didn't run. For God's sake – I would understand why someone would want to. And, we've heard reports of solo travellers threatening to self harm because of this isolation experiment.
Plenty of people still out and about in the street though, from what we can see out of our window.
Smokers here in quarantine are allowed to go out on an escorted break for 'fresh air'. How ironic.
Good time to take up smoking, I'd say.
We've read this evening that some people in Sydney even had their room keys taken away from them. What the actual f!ck?
For those of you who say or Tweet, '"Oh wow, quit moaning, you get a free two week holiday", find some empathy. And quit ignorant trolling!
Even if you're self isolating – as we have been in England following getting caught in Italy's lock down – we bet you're in a place with more than one room. You've probably got a garden you can go out to, yes? Or a door or window to open for fresh air, right? You can go for a walk and choose the food you want – or need – for your own wellbeing.
Do you suffer asthma from air-conditioning like I do? We'll be requesting time outside. Let's see what they say.
Go shut yourself in your bedroom for 14 days, lock the windows and then tell me how reasonable this is. Tell me that's good for your mental health and physical wellbeing, or that of your kids?
Since when did we become prisoners?
We're not the only ones picking up on the problem with this rushed-through government policy.
People in forced quarantine around Australia have made the same comments as us: prisoners are allowed exercise and fresh air, why aren't we?
Most of us aren't even sick, and don't have Coronavirus, let alone have criminal convictions.
This BBC video shows another recent arrival to Australia – she highlights really well that a 'five star' room isn't any bigger than your bedroom, and since when should we have our basic rights like moving around (responsibly), fresh air and fresh food taken away in 2020?
What we'd say from this experience is please be careful what you're consuming from the television and governments. 
THINK about how others are impacted before saying, "you'll be right", or posting how great you think a free holiday would be, or how much you love working from home (when you're not really working from home). Someone you know is having a tough time because of this world crises.
Live from Coronavirus Australia mandatory quarantine
We'll do our best, and we're refocusing every day, using tools like yoga, gratitude and keeping in touch with family and friends. We know this is far from the worst situation anyone could find themselves in, but at this difficult time, we expected more consideration from those in charge.
If you're struggling with Coronavirus anxiety, especially if you're travelling or a digital nomad, our key tips on dealing with all of it are here.
We genuinely hope Australia – and the world – can get on top of this quickly, so we can all get on with our lives. But this Coronavirus Australia mandatory quarantine policy for residents entering the country feels very narrow minded, and like something that serves as more of a 'popular vote' for the prime minister, than anything that takes proper care of Australian citizens. All of them. Would it not have been cheaper simply to test us for the disease?
Latest update
The Australian Red Cross is now involved in liaising with state health bodies, like Queensland Health, to lobby for better conditions for thousands of returning travellers like us. A representative made contact with us yesterday (8 April) on rounds calling all people in hotels on the Gold Coast and in Brisbane. They confirmed that there is a serious issue with people not being allowed fresh air, exercise and fresh food. In some cases, the government has been required to make changes at hotels because the food being provided was of 'unacceptable quality'. Maybe people coming 'home' from now on will be housed in accommodation where windows at least open – that would be a good start, and it's reasonable to expect in Australia.
Always happy to hear your stories or perspective though – drop us a line in the comments. And please – wherever you are – stay inside and stop the spread!
👉Subscribe on Youtube and Facebook … you don't want to miss us going live from our 'free holiday' 😆