It's my birthday this month. A special one. I'm still getting my head around the number of years I've been on this earth, but am making the most of it with an Italian adventure which I'll link here on the blog.
In a week,we travelled from Milan to Venice on the train. Find out more about Milan travels and must-see attractions here.
Milan travels – what to do in a day on a budget
Milan is famous as being one of the top four fashion destinations in the world, alongside Paris, London and New York. We hit the town during Design Week so the place was buzzing with creative energy and business goings-on.
If you're keen to include Milan on your travels, be aware that accommodation – like many places in Italy – is expensive. We chose to stay in an AirBnb in a family's home to save money. Our accommodation was within walking distance to Central Station and about half an hour's walk from the Duomo (or ten minutes metro ride). This proved to be quite a good distance from the main attractions for us.
The city is much bigger than we expected, with some of the main areas being quite far apart. Milan's metro is easy to use but the signage is lacking compared with London.
We relied on the kindness of strangers for a guide on where to get off and which direction to go in. Average cost of a metro ride one way is €1.50 and the ticket machines have an English option so not too hard to figure out.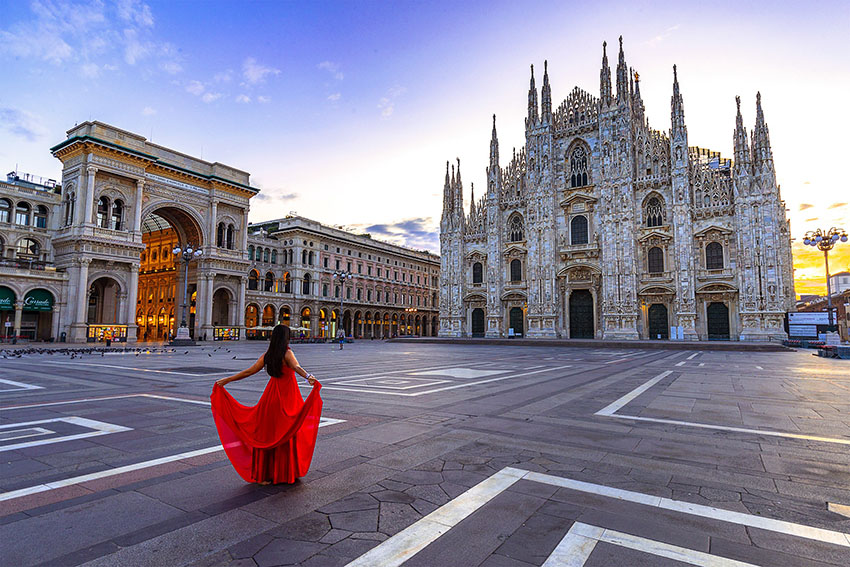 Duomo (Milan Cathedral/ Duomo di Milano)
First stop on your Milan travels will inevitably be the incredible Duomo. This gorgeous Gothic cathedral took six centuries to build. It's decorated with more statues than any other building in the world – 3400 all up, including 135 gargoyles. It's made of marble and strikes an imposing figure in the centre of Milan.
You can pay to go inside, as well as climb up stairs or take an elevator to the top for a view over the city. Be prepared to queue and have patience with all the selfie-takers.
Even if you hang about outside, you can appreciate the view in the square and people watch for free.
Galleria Vittorio Emanuele II
Helpfully this is positioned right next to the Duomo. It's Italy's oldest active shopping mall and renowned as being one of the most beautiful in the world. Many European shopping malls were modelled around this striking place. The gallery is named after Italy's first king, and it boasts high-end luxury shopping set a four-story double arcade – not for the faint-hearted.
All shops in this mall must have gold signs on a black background – fully branded style.
The place is expensive so be careful where you sit for food or a coffee! It's free to explore though, and really is very beautiful – probably the most beautiful mall we're likely to ever see.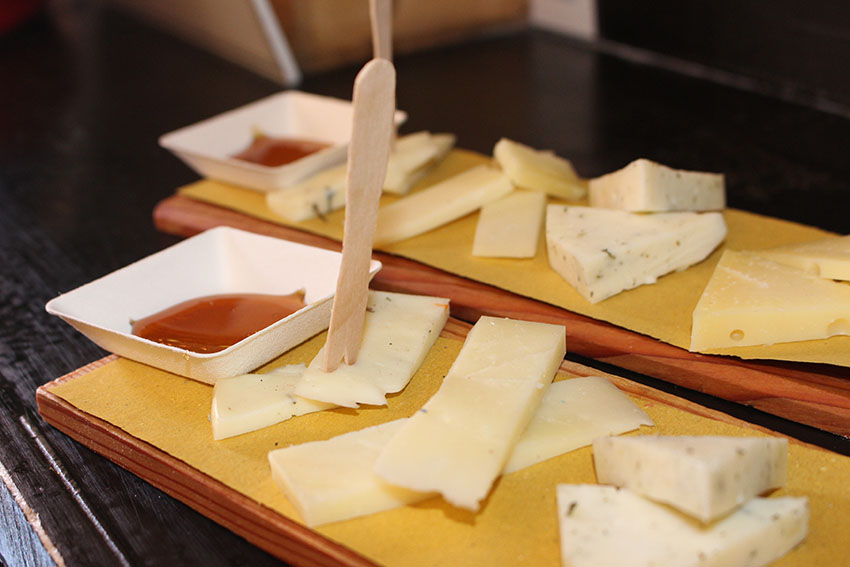 Luini's panzerotti
Another attraction just a couple of minutes walk outside the Galleria is Lunini's. It's famous for deep fried pizza dough. Panzerotti comes from the word pancia, Italian for stomach, which is why the dough comes in a belly-like shape, and offers a variety of fillings.
It's not expensive but it is popular and you're likely to have to wait in a long line to be able to try it. The place is sometimes closed in the summer months.
Aperitivo – happy hour with a twist
This is the Italian version of happy hour. Normally when you go to a restaurant you buy a drink and study the menu. In Milan after about 6pm if you find the right place, you pay anywhere from €8 to €10 for a drink (like wine or a cocktail) and you can enjoy a buffet feast for no extra! This blog explains the tradition.
Aperitivo is supposed to be a way to encourage an appetite before dinner, but we simply found it to be a cost-effective way to enjoy a drink and a meal. Well, that was until we found Mono Bar just up the road from where we were staying. The place was recommended on Google for its range of food on offer at the bar (agree, it was great). Their Long Island Iced Teas are addictive and 80s pop/dance soundtrack very enjoyable.
A top spot for Aperitivo is Navigli along the canal that features inspired links to Leonardo Da Vinci, find out more here.
We really wanted to get over this part of the city on our Milan travels, but it was a good half an hour train ride away from us, and as it was cold and wet during our time in Milan we chose to leave it for next time.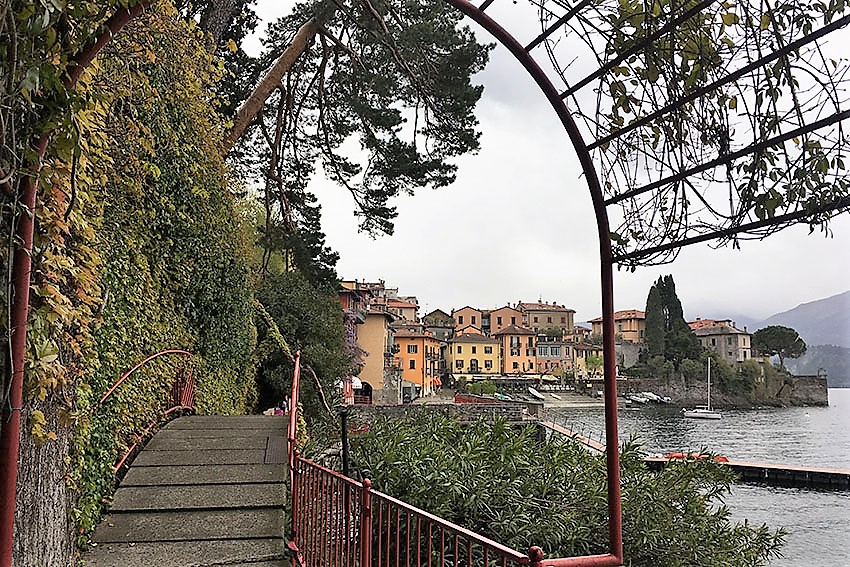 Day trip to Lake Como
Milan is a cool city with lots to do, but it's busy with tourists and can be quite overwhelming. Lake Como is a tranquil escape, with fresh air and stunning scenery. You can take an organised tour here, but we designed a self-guided itinerary that was inexpensive and thoroughly enjoyable, even in rainy weather. Find out more here
As with all big cities, Milan has plenty on offer. Do your research before you go so you don't miss museums and attractions that are to your own taste and budget.
After our two night stay, we took a train to romantic Verona, setting for Shakespeare's Romeo and Juliet. Verona is about two hours train ride from Milan, and Venice on the other side of that which was our last stop on this week in Italy.
Do you have questions, or tips to add for a trip to Milan? Let us know in the comments below
In this series – a week across Italy by train:
– Milan, budget travel tips [you're reading it]
– Milan to Lake Como, via Varenna and Bellagio
– Milan to Venice – how to take the train
– How to find your perfect wine tasting in Italy experiences
– Why you should find a food tour in Italy
– Venice, Italy travel guide – things to know before you go