By anyone's standards, we're living in troubling times. Coronavirus messaging is overwhelming, from the media, governments, employers and family members – how to deal with anxiety of it all then?
With very few details to go on, the only consistent message we had for months was to keep our hands clean and off our faces. Then hand sanitiser sold out! (well, except for the packs of six small bottles that you could buy on Amazon for the bargain price of £75 😠).
Travel plans are out the window and some of us face a very real threat of being separated from family, friends and the future we'd planned because the world is closed, indefinitely.
How to deal with anxiety around Coronavirus
The exceptional pace at which events have unfolded since January 2020 means people are living in fear. Unexpected lock-downs began in China, then Italy which we got caught up in. People worry about empty supermarket shelves, closed international borders and economic collapse.
All of this came out of nowhere. Our travel trends never predicted this in the plan. It's new, and it's upsetting.
I know you are stressed. Me too!
Friends have messaged me in tears. Fellow travel writers and bloggers have contacted us to ask, 'what are you guys doing next?' Another friend has been stuck on a cruise ship for over 25 days – no port will accept the passengers! If someone walks past and coughs, panic wells inside of us all. Our biggest international airlines have simply stopped flying indefinitely. The business landscape is changing, and many people are without work. It's madness.
Social isolation is enforced globally, including here in the UK. We're keeping our distance from other humans. Pubs are shut – it's bad. That would be a joke if it weren't for all the other businesses that have closed too. Hotels, restaurants, events, tours, even the famous summer festival Glastonbury has been cancelled, in what would have been its 50th year! Will summer destinations like Ibiza – heavily reliant on seasonal tourism – even be able to open this year?
I would have thought it was all a bit of a crazy media frenzy, if we'd not experienced all of it directly. Unfortunately, it's all true.
It's time to admit we're in trouble when 'wartime' rhetoric is invoked, but admittedly I'd drawn these parallels already.
Coronavirus anxiety has been following Cooper and I for a while, from before our trip to Italy where we were set to attend the TBEX conference, here in the UK and in Australia.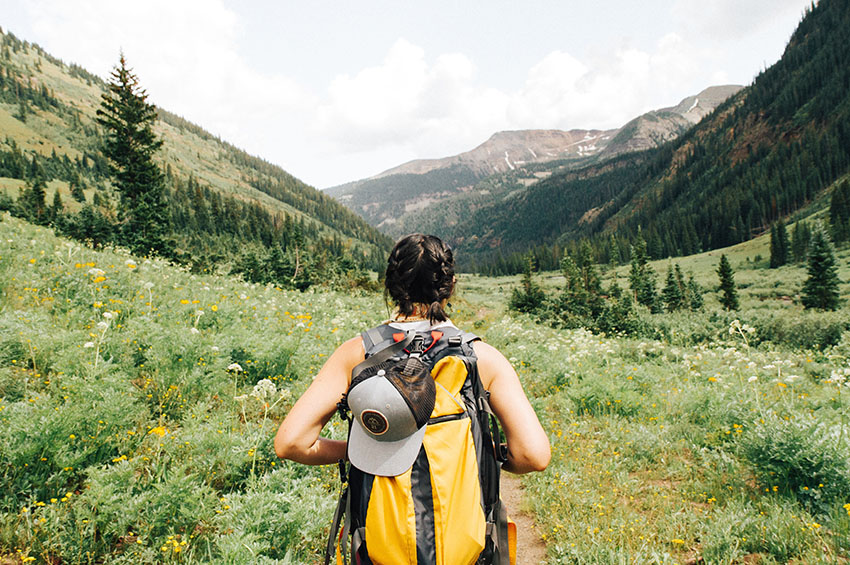 The situation for digital nomads and the Coronavirus pandemic
Last August Cooper and I set off on a grand adventure. For the first time in our lives we let work be a secondary concern. On a house sitting sabbatical adventure (that made international headlines) we had a world of opportunity at our fingertips. We've embraced a house sitting and digital nomad lifestyle – like thousands and thousands of others. This lifestyle has been accessible and easy for years now. Living a laptop lifestyle and all of that.
But what happens when you have plans to travel, live and work in different countries, but now deal with anxiety around what's [not] on offer? The Coronavirus outbreak means for many of us that we need to return home before we want or intended to. When will we be free to travel again? It's estimated that most airlines will be bankrupt by the end of May 2020. A staggering and saddening thought.
I remember the days when there was no competition and there's no way an average family of four could fly from one city in Australia to another. We had to drive. I imagine it was the same in Europe. Now we flit from the UK to Spain on a whim. Well, at least we could do that three months ago.
Currently we're in the UK where we have residency, thankfully for a little while yet. We were going to apply for indefinite leave to remain visas this year and stay. But we want to be at home in Australia too. How can we get there when all flights are cancelled? We are without a flat because we've been travelling. It feels like our options get slimmer by the day. Where's safest in terms of wellbeing and the economy? No one knows from one day to the next.
Anxiety and stress: dealing with Coronavirus and an uncertain future
Whether you're in a precarious situation like us, uncertain of the future; or, you're feeling down, worried and downright isolated working from home for the foreseeable future, it's easy to get caught up in the worry mindset. Oh yeah, I get that. There are people trapped in foreign countries right now, with no money or accommodation. Cruise ships with ill passengers being denied entry to ports. Sick with worry – that's no way to live.
Author and spiritual teacher, Gabby Bernstein, shared very helpful tips that I've passed around to friends who are caught up in Coronavirus anxiety. In this blog, she talks about how to claim back a good night's sleep, and about taking responsibility for your own thoughts. It's worth a read.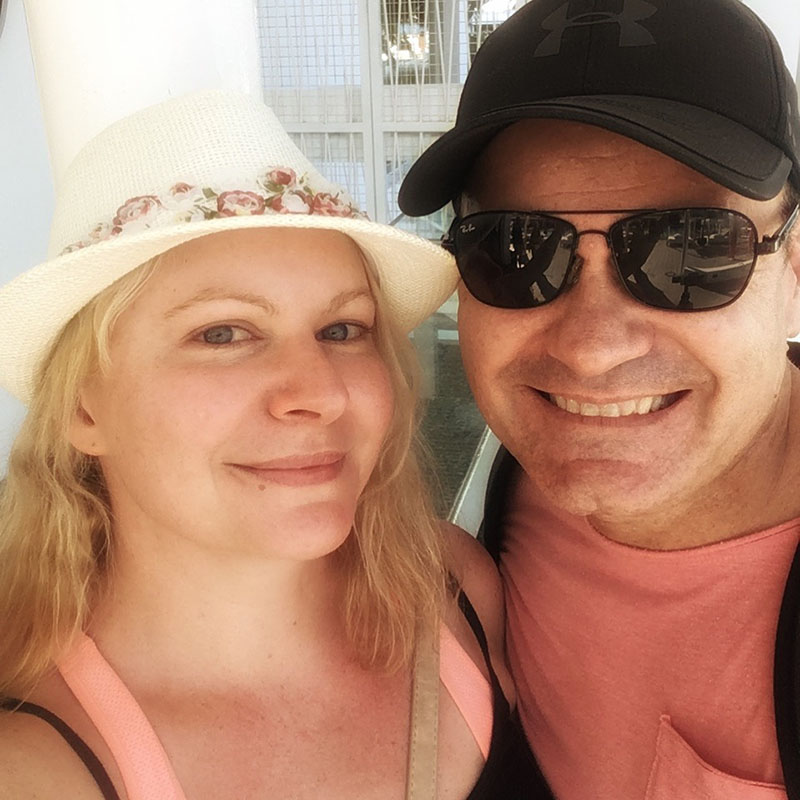 How to deal with anxiety – our own experience
Our 'new normal' includes:
limiting the amount of news and social media we're consuming.
breathing! (don't forget to do it).
we use 'spare' or 'locked-in' time to focus on creative projects, like our upcoming wellness travel podcast launch (perhaps timely, given the world's predicament) – it's called 'Exhale' which is referencing, appropriately, remembering to breathe!
taking the time to reevaluate what's working in our business – getting prepared and positioned to be available when things pick up again and new opportunities arise out of such significant change.
acknowledging when things get too much and giving ourselves a break – there have been some tense moments over the past few weeks and it's led to emotional and physical burnout for both of us.
looking for opportunities to laugh and live in the moment.
Keep the faith: our tips on finding hope in uncertain times are here
Yoga postures! See a tip from our friend Flavia Munn in the clip below, or here on Instagram.
Be present
As I write this, we're safe at a house sit in the Bedfordshire countryside with our pups Maise and Mole and horses Haze and Roo. Cooper and I went into a 14 day self isolation after returning from Italy, and fortunately we are ok. Our biggest issue is sourcing groceries, but the kindness of neighbours has meant that strangers bring us food and check on us. Beautiful 💕
There are changes happening around us every single day, and we are practising the art of allowing and letting go of the plans we simply can't make under the circumstances. We have a few options to consider, but are taking this day at a time. It's taken some time to get to this head space though, to be able to write even this piece in a calm and collected manner. Tears and depression have presented. I'm a 'planner' by nature, and right now I can't plan. It's tough, but we're all in it together regardless of status, race or colour. It's like a disaster movie and we're all playing a part.
Moving forward
There's people I work with who hate the term 'moving forward', but I this it's appropriate here and hope we can do it soon. Let's pray the airlines keep running; that lost jobs are found again; and that we can continue to travel in the direction in which we're called.
I hope wherever you are that you feel safe and connected, despite enforced social distancing. This too shall pass. And, it's an opportunity to think about your future and how you'll embrace change on the other side.
If you have tips or stories on how you're going through all of this, let us know in the comments or on social media.