It's been over six months since we set off on our house sitting UK adventure. We've explored terrific destinations in the UK through house sitting, including London, Northampton, the Cotswolds, Bedfordshire and soon Devon and the Sussex coast.
We've loved house sitting in the UK, and we've also been to Malta, France and Ireland.

House sitting UK: 6 lessons learnt
Leave the toilet seat down!
You hear stories about dogs drinking out of the toilet, right? One night we were sound asleep but awoken at 1am.
"Can you hear a noise, is that an intruder?" I asked panicked (but still tucked into bed)
"I'm not sure… do you think I should check?" asks Cooper, as we hear again… what is that?
"Slurp, slurp, slurp…"
Our beautiful shepherd, Luna, couldn't be bothered going downstairs to her bowl. Our lesson? Close the toilet lid! It's true – dogs DO drink from the toilet.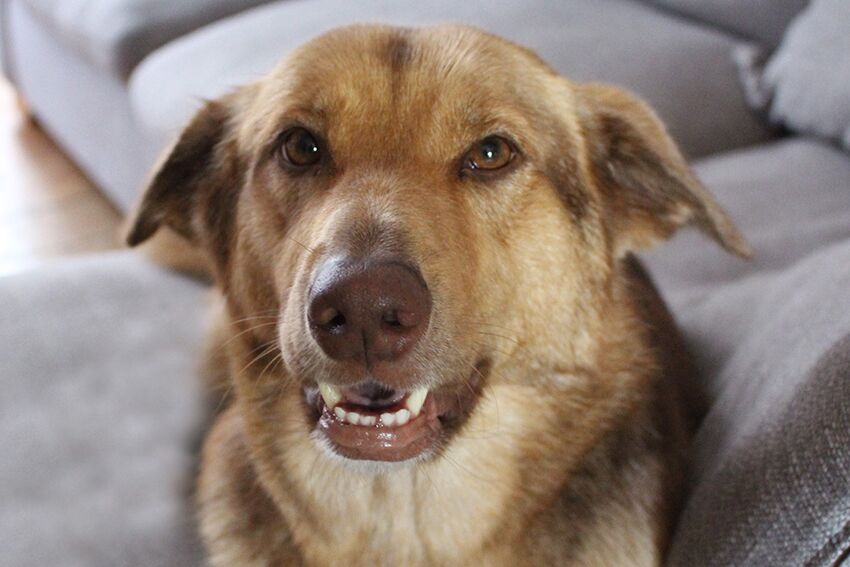 Never forget poo bags
We find poo bags in all or pockets now. It's pretty funny. The bags always come in handy, of course. But what about the one occasion you forget to take them?
In Northampton we had simply popped out to the corner store. When I was inside gathering supplies, Cooper was walking Luna (pictured above) around the block and having a little play with her. You guessed it – she chose this very time to do her business.
And it was no small matter!
Cooper scrounged around to find cardboard and resources to clean up after Luna, but it wasn't pretty, oh no.
Hence, poo bags in every pocket since that time.

Watch what your dog eats
I'm sorry, this seems to have turned into a post about toilets and dogs' business. You see, we took care of another gorgeous pup, Teal. A Springer Spaniel – about the best behaved and most affectionate creature you'd ever meet. But Teal has a secret.
Teal eats poo. In the depths of fields around the Cotswolds, this innocent pooch will grab a 'snack' the second you turn away. At first I thought Cooper was exaggerating because he spotted this, er, behaviour first. I didn't believe him. Not our lovely Teal.
However, when I turned around after being engaged in conversation with a fellow dog walker, I saw it. Oh Teal. Perhaps he needed some nutrients that are in there?
Whatever the case, we were reminded that dogs are like kids. Keep an eye on them at all times
Find out how we got started pet sitting in London
Be mindful of how you're using treats
We took care of a precious little old man called Monty. He was such a beautiful old soul. A 15 year old Jack Russell, for the most part he was super easy to look after. Except he suffered major senior separation anxiety.
When we arrived he seemed ok, but once his parents left he wouldn't leave his bed or hid under theirs. It broke our hearts. We kept an eye on him over the 12 hours to come, and we even called TrustedHousesitters pet line for guidance to make sure we were doing all the right things, which we were.
For anxiety, we've discovered we need to give dogs in this scenario their space. It's beneficial for them to be in their own home. If they are not sleeping or eating, then you should contact a vet. One thing we had going for us was that Monty liked his food. We used this to try and coax him to love us We even got him downstairs by laying out a cheese trail – his favourite treat.
After a while though, we realised we were using treats in the wrong way – we were reinforcing his behaviour to stay in his bed or hide from us. We'd give him treats for it! Instead, we switched it around – gave him treats for coming to us and we got him outside on walks which cheered him right up. Our lesson: consider what kind of behaviour you're rewarding with treats, or are you giving them to make you feel better?
We've shared more on this in our video guides
Close doors and check where your pets can go
House sitting in the UK brought many lessons our way. When we took care of Blue, a senior Lurcher doggie in London, we'd been told where in the house he could go. It was pretty much everywhere except the bedrooms. What we didn't realise is that's exactly where he'd try to go. Some of the door handles weren't shut properly and we discovered this after he went missing twice. Blue managed to break into the rooms, have a nap on his siblings' beds but then got locked in, bless him!


Our Luna in Northampton was known to break into the fridge and eat all the meat, so we had to lock the door to the kitchen if we went out. Luna's also actually unlocked the front door to go in search of her family So, we needed to deadbolt it for her own safety from the busy street outside.
A special mention must go to Harley in Dublin who knew how to follow you into the toilet, jump up on the sink and drink water while you wash your hands. His mum said that is entirely his father's fault for teaching him
Learn to share your personal space
Polly and Darcy our first little Westies we pet sat for haven't been the only babies to want in on our private space. Pretty much all dogs and cats, once they get to know you, will want to be with you – or on top of you, in bed with you…
But you know what – that's the bit we love the most. If you don't, then this gig probably isn't for you.

Find out more practical tips about house and pet sitting as you travel the world: subscribe to our newsletter for a FREE guide on how you can travel the world house and pet sitting.
And of course – questions/comments are appreciated below