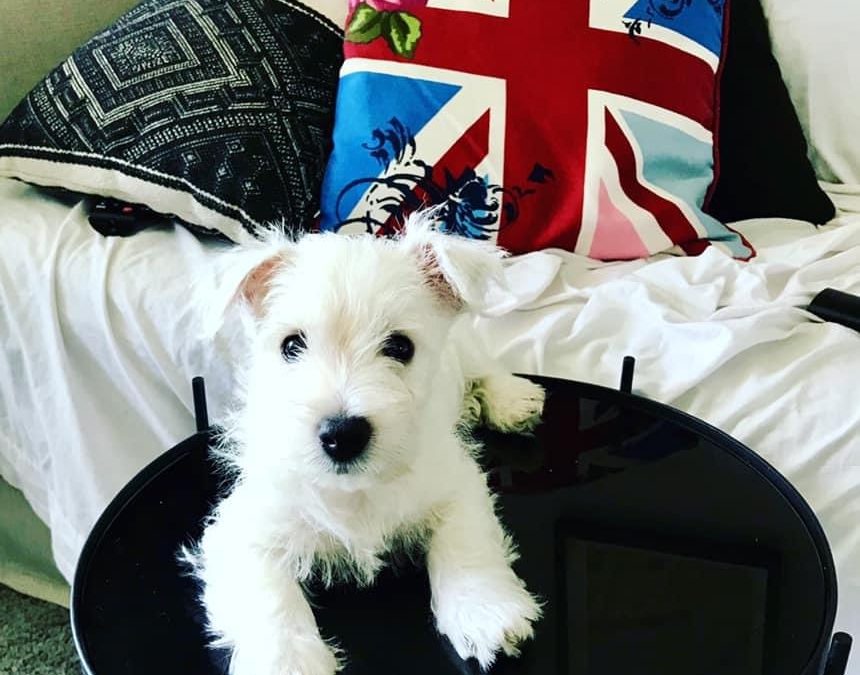 We very recently relocated back to the UK from Australia and we experienced travelling with a dog internationally for the first time. Earlier in February, we documented what we knew to that point before our little London dog had been allocated his flight to England.
You can read about it or watch the video here.
To find out about the visas we secured to live and work in the UK, you can read more here.
If you're planning to travel with your beloved dog overseas and like us, you're unable to bring him/her on the plane with you, please read on for our experience and advice!
There's so much planning and preparation you need to do. This (American based) advice is helpful. Similarly there's further useful information on this post from Going.
Travelling with your dog internationally
We won't lie, the experience was VERY hard on all of us. We wanted to create a follow-up piece to share what we learned and what we wish we had known when it came to transporting our dog, London, from Australia to the UK.
See the full story, press play:
Covered in the video: our top 5 learnings and warnings!
Learning: information about flight schedules may be illusive 

Warning: Your pet's itinerary may change at the last minute
Warning: Ensure you can get in contact with everyone involved
Learning: Be unapologetic about asking for more information and photos
Warning: Check your pet's health when you are reunited.
Global travel with your dog: final thoughts
After two weeks, we can report that London is starting to settle. He's definitely exhibiting some anxious behaviours that he didn't previously have, but with lots of love, cuddles and implementation of a positive routine, we can see he's coming back to his old self.
There's no getting around the fact that travelling with a dog in cargo on a long haul trip is not ideal. We found it harrowing, actually. But if you want your pet to join you if you are moving abroad, there is no other option in many cases. 
We hope you find our experience and learnings helpful. Most important for us to impart is to dig deep, ask LOTS of questions about potential itinerary and take your decision from there.
We'd love to hear from you – let us know your thoughts or questions in the comments below.