A couple of weeks ago we received some interesting survey results via Point A Hotels about 'staycation London' ideas and why 2019 is likely to be the year of the UK staycation. It all immediately resonated with me.
Like many others, Cooper and I have indeed adjusted travel plans because of apprehension over Brexit.
We've paid money for fast-track to get in and out of airports amid anticipated chaos; we have 2019 staycation London dates pencilled in the diary, and are considering more local UK travel (rather than heading to Europe).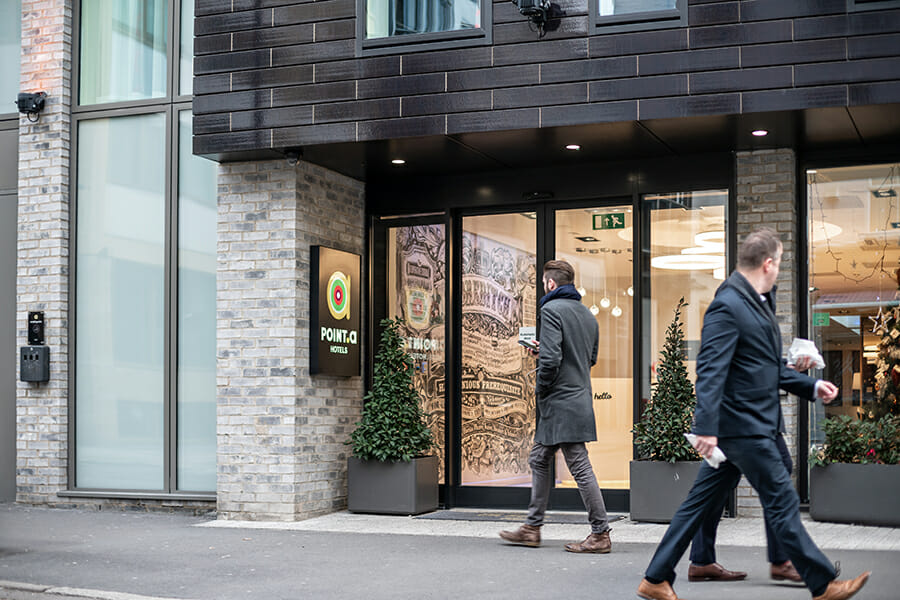 Staycation London: value for money and a fun city break
The aforementioned survey results reflect our feelings about not letting Brexit stop us from travelling. But rather, we're encouraged to reconsider our options, which is fine because we have strategies for exploring our own backyard!
So let me ask you a question. If you can't jump on a plane to go on an adventure, what is it that you want to do on a Friday after a loooong week at work?
I suspect I'm not alone in wanting to grab a drink, put my feet up and chill out in comfort.
According to Point A's survey, 76% of us also want to enjoy a fun city break. Admittedly, Cooper and I are beat by the weekend, so we miss out on all the cool London experiences we might take advantage of if we were in the thick of the action (read: little effort required).
Point A Hotels put us to the staycation London challenge by giving us a chance to experience their Shoreditch property last Friday night. As it turns out, it was right up our street.
The Shoreditch Point A Hotel is as cool as its neighbourhood. It's situated just a short walk from Shoreditch High Street or Liverpool Street stations, so about as convenient as it gets.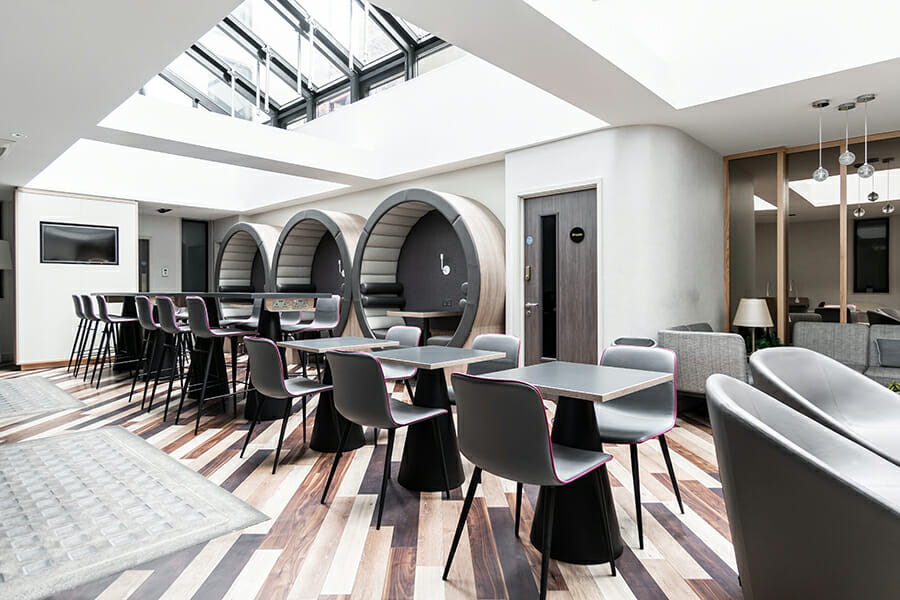 Point A Shoreditch – the London staycation offering
I arrived a little earlier than Cooper so checked-in, eager to have a look around at our staycation London digs. My check-in experience was terrific. The staff were all lovely and offered helpful advice on what to do in the area and how to take advantage of the discounts associated with the hotel.
Zooming up to level 6, I noticed that the hotel's tech seemed to be sleek and smooth – from the lighting to the elevator and automated options on the room doors, everything feels fresh and contemporary.
We like fresh and contemporary!
Our room, while compact, continued to impress throughout the stay. From the SMART TV to the [very] comfy bed, lighting options and importantly clear instructions on how to adjust heat, cold, brightness – everything felt nice and easy. Imperative for a short staycation.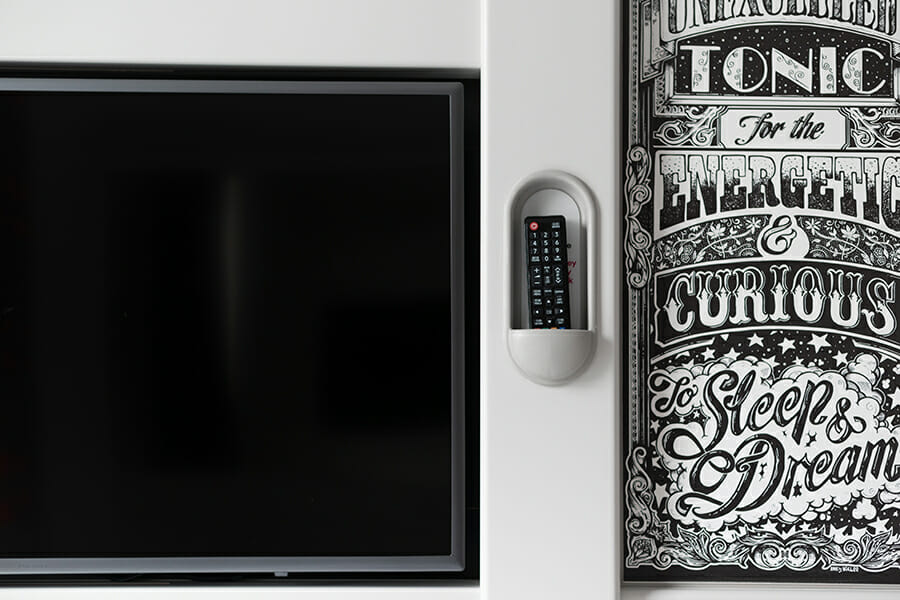 To be honest, most London accommodation – even the expensive stuff – is small. We've stayed in rooms that were old and cramped yet still ridiculously over-priced. This we feel, is great value for money, and the design of the room made it feel bigger than it probably was.
Our room was compact, yet super stylish and offered clever storage options.
I really liked the offering on the television menu too – a digestible guide to the local area including bars, restaurants, shopping, attractions, coffee, culture and clubs. This helped us to not have to think too much about what to do or where to go.
Shoreditch is easy to walk around and explore. We'd forgotten how fun it is. We may have had a bit too much fun, if I'm honest, but that's what a staycation in London is for, right?
Point A also offers a bundle of discounts and freebies to take advantage of during your London staycation, including local food and drink deals, and sometimes gym passes.
I'm not going to lie, there's no way I was going to the gym. Not. A. Chance. It's my staycation London time – to be treasured. Where's the bar?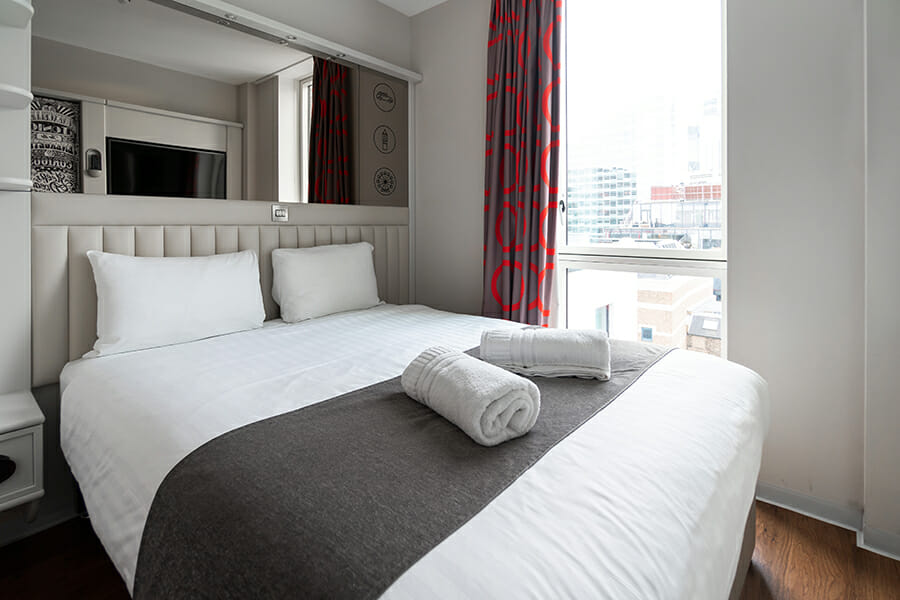 Staycation summary
We sum up our stay at Point A Hotel Shoreditch as being stylish, convenient, comfortable and contemporary. Cooper and I were both very impressed at the effort put in to bring the latest tech and style into the space.
We enjoyed the perfect Friday night and short stay in London – with a glass (maybe more) of wine, snuggly and chic place to chill out in, and a pampering offering far better than what we have on offer at home (sorry, Cooper :). Oh, and to top things off, the breakfast (a mix of healthy and naughty) was delicious too.
Point A Hotels are situated across the nation, so ideal for a value for money UK staycation escape. We were sponsored for this stay but the review is our own.