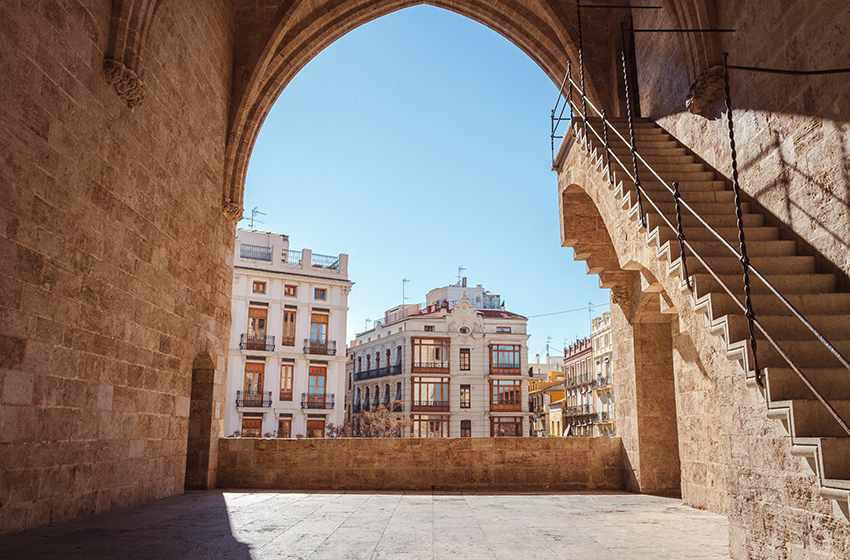 Best Valencia restaurants: travel guide
It's a foodie dream and a city you want to wander – discover our picks for the best Valencia restaurants. Though smaller than Barcelona and Madrid, it is quickly establishing itself as a culinary destination with a thriving restaurant scene.
The Valencian region has 22 Michelin-star restaurants under its belt, acknowledging its gastronomical prowess.
Aside from fine-dining, you are spoilt for choice for restaurants in the city of Valencia.  
Best Valencia restaurants for Paella
No trip to Valencia is complete without trying the traditional dish: paella.
Although paella has become synonymous with Spanish cuisine, the dish originates from Valencia where the rice is grown.
Despite its different variations, the traditional paella valenciana is made with chicken, rabbit, green beans and garrófo (butter beans).
Borja Azcutia
Not a touristy place but classy, authentic and beloved by locals. They serve a perfectly executed paella Valenciana, also with duck. 
Arrocería Duna
If you want to get back to the roots and eat paella in its birthplace, take a trip to Albufera. A short bus ride out of the city, you will find the wild beach of El Saler and this dreamy restaurant.
Restaurante Canela
For something reasonably priced located in the city centre try this restaurant right next to the historic Torres de Quart.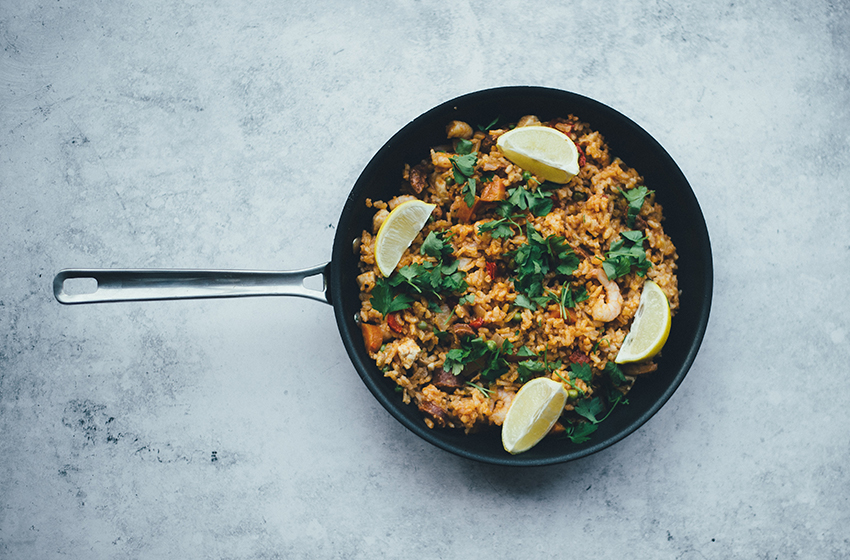 Best Valencia restaurants for Tapas
When visiting Spain, tapas is a must!
The term "tapas" actually refers to any small appetizer.
Valencian culture is largely about sharing food so tapas is perfect as you can get many dishes to share as a table. Practice your Spanish as you delve into these delicious spots
Central Bar
This tapas bar is probably the best well-known in Valencia.
Run by valencian-born michelin-star chef Ricard Camarena, the bar is located in the heart of Mercado Central. It has an unmatchable ambiance and is always busy. It is the perfect place for a mid-morning glass of wine and the roast chicken croquettes are exceptional.
Bar Rausell
Bar Rausell is known for being one of the most classic establishments in Valencia with a
barra
– the traditional way of displaying the tapas at the bar.
Their most loved dishes are their
patatas bravas
and
sepia con mayonesa
(cuttlefish with mayonnaise).
Bar Ricardo
Like Rausell, Bar Ricardo has been around for decades.
Though not a fancy place, the extraordinary quality of the tapas makes up for the rustic interior. Try the
patatas bravas
and the
montaditos
(small sandwiches).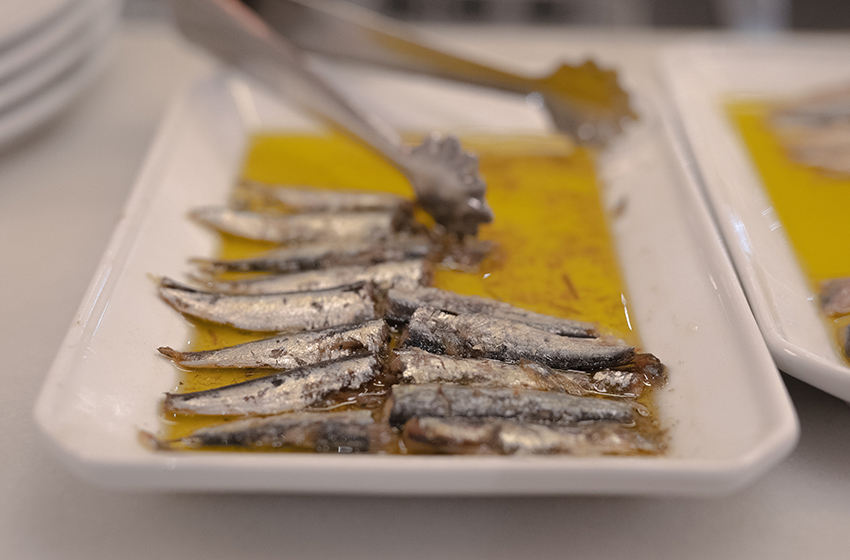 Best for fusion food

Valencian has gained recognition for its innovative chefs and creative dishes, establishing it as more than just paella! 

Canalla Bistro

A dinner at this trendy Ruzafa bistro is one of the best restaurants for understanding how Valencian gastronomy has flourished in recent years.

The informal downtown restaurant of Michelin-star chef Ricard Camarena, the tasting menu focuses on local ingredients inspired by international street food. 

Gallina Negra L

ocated in one of the main streets of El Carmen, Gallina Negra offers an innovative menu with creative twists on classic dishes.

The restaurant has a fresh feel with stylish and minimalist design. They also serve what has been nicknamed the best cheesecake in Valencia!

Karak T

his restaurant is highly acclaimed for its chef, Rakel Cernicharo, former winner of Top Chef. Cernicharo made her fame thanks to her creative and fusion recipes. She plays with textures and international inspiration. The restaurant is located inside Hotel One Shot Mercat 09, a classy hotel in the city center.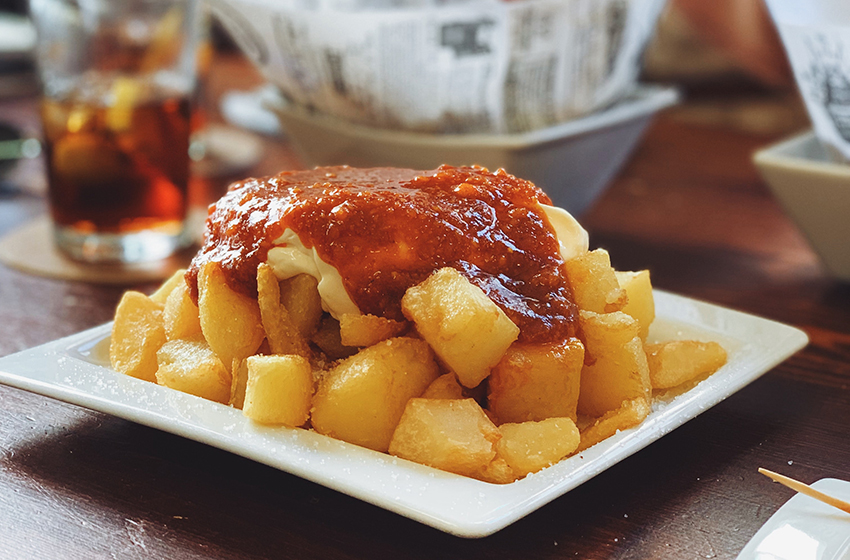 Best Valencia restaurants based on product
Spain is lucky to be able to produce a lot of its own ingredients. Certain restaurants in Valencia showcase the highest calibre of different local ingredients. 
Askua
This restaurant is Michelin-star quality due to the level of product. Though not as innovative as Michelin-star winners, it has the best steak tartare in all of Spain. It also is known for its extensive wine menu. 
Bocamada
Fish lovers need look no further than Bocamada.
This classy restaurant situated in the Ruzafa district of Valencia has an extensive fish menu. The must-try dish here is the
lubina al sal
(salted sea bass). 
Civera Marisquerías
This restaurant is the best option for all things shellfish and seafood. They are known for their spectacular crab and lobster dishes in particular.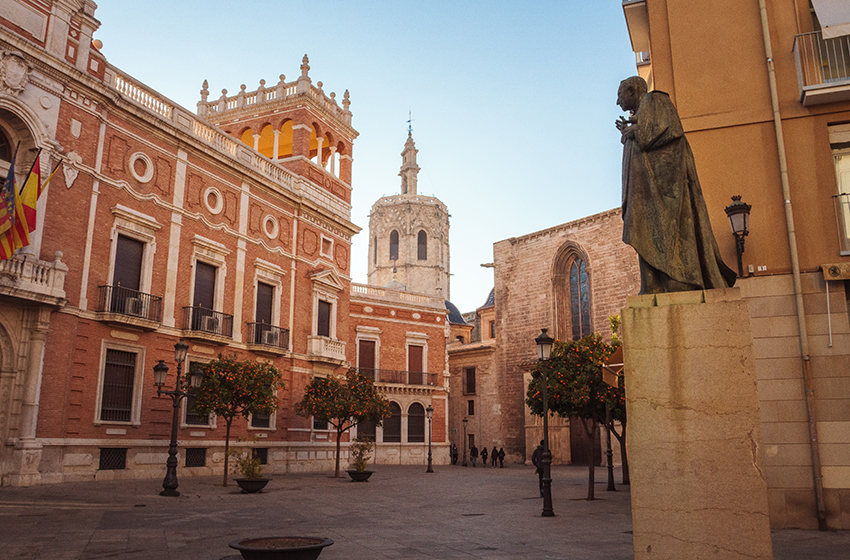 Valencia foodie experiences
If you are looking for a unique dining experience, try a
Sea Saffron
tour.
This young company's experiences are the top-rated activity on TripAdvisor for a reason. 
They combine a cultural walking tour with a tasting menu of local gastronomy paired with regional wines: all in an unforgettable setting.
The menus are changed seasonally to showcase the best of local produce alongside a wine selection chosen to surprise and delight. 
Choose between two emblematic venues of Valencia.
Discover the modern side of the city and the futuristic
City of Arts and Sciences
complex before ascending to the highest rooftop in Valencia for panoramic views.
Or for something steeped in history and culture, opt for a tour of
Valencia Old Town
before dining in an intimate venue set in the original 11th Century city walls!
Whichever you choose, you will enjoy the finest of Valencian flavours with a focus on local providers and regional winemakers. Sea Saffron invites you to discover the best of what the Valencian region has to offer, in a truly unique way.