If you're a foodie eating in London, you'd be mistaken to think there's only over-cooked food and fish and chips. Far from your typical pub fare, London offers so much for the discerning foodie, especially when you know where to look.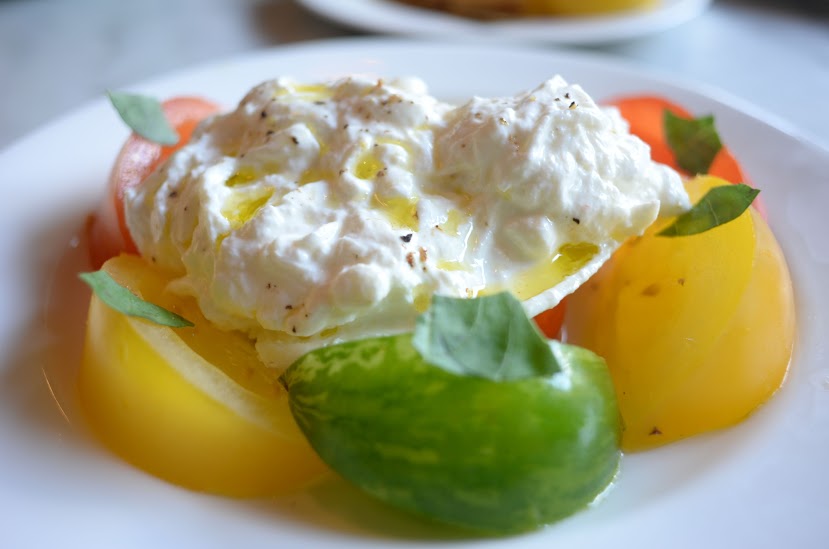 Best spots for eating in London
Fine dining
Located in London's Victoria and serving some of the city's finest Italian fare, diners at TOZI will find something so much more than the expected. TOZI specialises in Venetian cicchetti, or smaller sized plates designed to share as well as a selection of wood fired pizzas. Dishes at TOZI are inspired by the casual dining of the Veneto regions with a strong emphasis on seasonal and quality ingredients, sourced where possible from the best Italian producers.
Italian born, head chef Maurillo has years of experience running Italian restaurants in some of the city's most exclusive private member clubs including Shoreditch House, and the menu reflects exactly the fine dining calibre you'd expect.
Paired with an Italian wine list and a sophisticated classic Italian (of course) cocktail menu, don't be surprised if you find yourself already planning your return. And if you're the type to get a bit of 'menu paralysis' whereby you're unable to order when there's just too amazing choices, you can leave the ordering in the very capable hands of the wait staff at TOZI and you won't be disappointed.
Meals are generously portioned, deliciously fresh and cooked to perfection. And while the meals are certainly a win, it's the friendly service that adds so much more to the experience.
The bar menu includes a signature Spritz, home-made barrel-aged Negroni and Amaro TOZI, served straight from the barrel.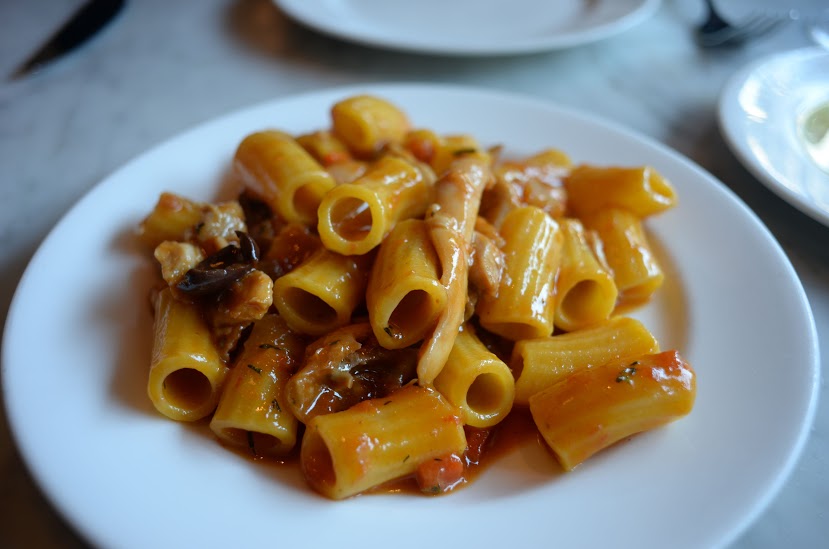 Casual dining/street food
Truly one of the most fun places for eating in London – street food at the Brick Lane Food markets!
Located a short walk from East Aldgate and Shoreditch stations, you'll find absolutely every cuisine you could possibly imagine (and many you didn't even know existed!) here.
Just walking into the food market area, your senses will certainly be overcome with the buzzing atmosphere of authentic cuisines served up with pride. It's a great way to spend an afternoon. Just make sure to arrive hungry!
And if street food isn't your thing, while you're in the Brick Lane market area, you can visit boutique food shops, bars, restaurants, cafes as well as a cereal bar called Cereal Killer (yes they serve boxed cereal only and yes people queue to eat it). There's truly something for everyone here.
While you walk off those calories, enjoy the art, craft and second-hand  markets that spill out over several streets and include hundreds stalls selling clothing, artwork, handmade items, vintage items and antiques, collectibles, you name it. It's essentially more shopping than you'd likely be able to do in a day.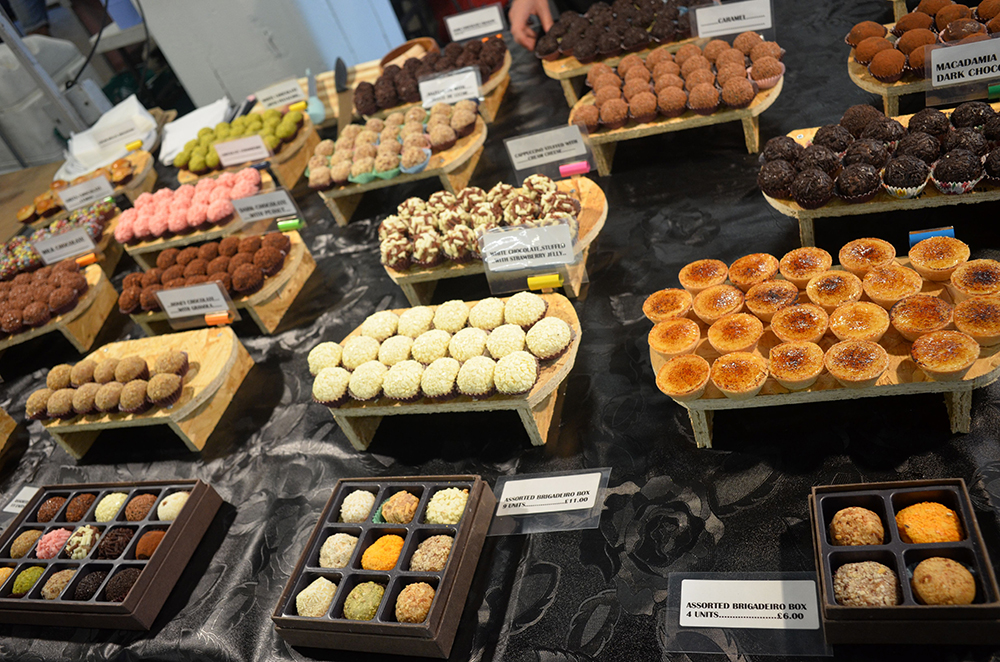 Afternoon tea
It's the quintessential London experience to enjoy an afternoon or high tea and Scoff & Banter, located just below The Radisson Blu Edwardian, Bloomsbury Street Hotel in Covent Garden is just the place to do it.
Located a short stroll from many of the city's theatres such as the popular Cambridge Theatre, it's a great spot to enjoy a matinee and high-tea experience. Scoff & Banter offers afternoon tea experiences that are often themed to accompany the performance taking place at the theatre.
The afternoon experience offers a menu both adults and children will adore with the traditional tea sandwiches, scones, jam and cream and decadent sweets.
After tea, enjoy a bit of retail therapy in the popular Seven Dials shopping district loaded with a heavy mixture of international brands as well as smaller boutiques.
No matter your preference in dining styles, spending just a few days in London will still allow you to experience a whole world of delicious dining experiences.
About the author
Gwen O'Toole is an accomplished writer focussing on travel, events management and food and wine. She also published a fiction novel while spending the past eight years as a magazine editor and travelling the globe before launching The Ideas Library, a creative services and event management company. She is regularly featured in a variety of travel and leisure publications and blogs.