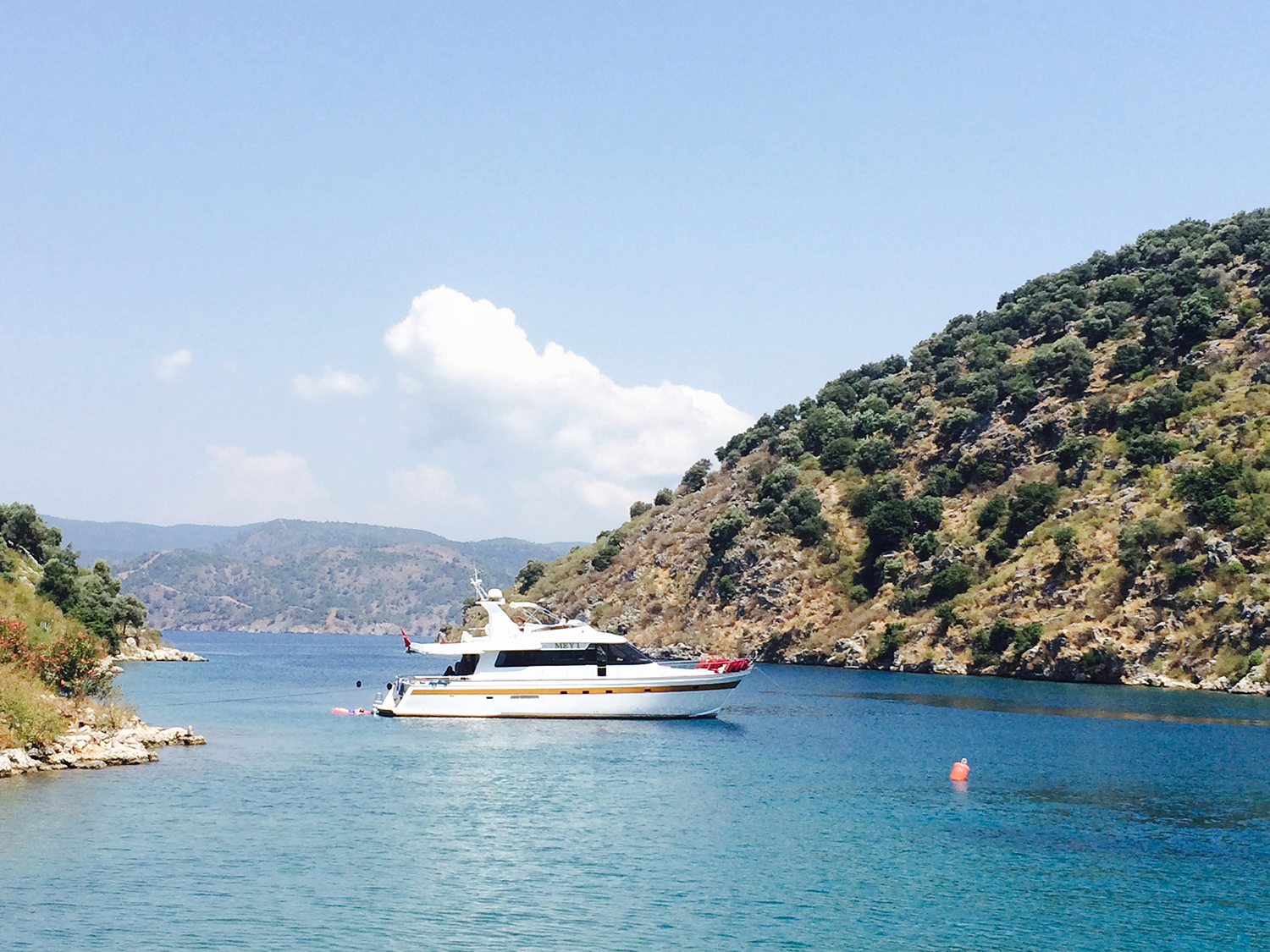 Flavia Munn is a London-based health journalist and yoga teacher, and friend of travellivelearn.com. Last year she sought affordable Yoga retreats and found her self on an adventure to Turkey.
If you've ever thought of combining international travel with the chance to further your creative or spiritual interests, then read on for Flavia's best tips and details on why you need to do a yoga retreat in Turkey…
When did you travel?
During May (2015) for seven days.
Affordable Yoga retreats: why Turkey?
Life had been really busy and I knew from past experience that this kind of break away was exactly what I needed to reset and relax.
Most people probably decide on a holiday based on destinations they want to visit, but with yoga retreats I think it's fair to say many students base the destination decision on what kind of yoga they want to practice and with which teacher.
I booked my trip through Free Spirit Yoga because I had heard many good things about the company. I made my final decision based on the description of the teachers who I carefully cyber-stalked ('researched') beforehand.
The teachers were Zoe Martin and Gary Ward, of Yoga Leicester who are inspired by the teachings of the legendary T. Krishnamacharya and his son T.K.V Desikachar.
They also brought their very sweet baby daughter along, who entertained everyone at mealtimes! I liked the description of Gary and Zoe's yoga on the Free Spirit and their own website, particularly their emphasis on yoga's therapeutic qualities and working with movement, breath and sound. I thought they looked like kind, friendly people – a warm smile can be a deal-clincher when deciding who to spend a retreat with, particularly when travelling alone. I also liked the idea of having two different but complementary teachers.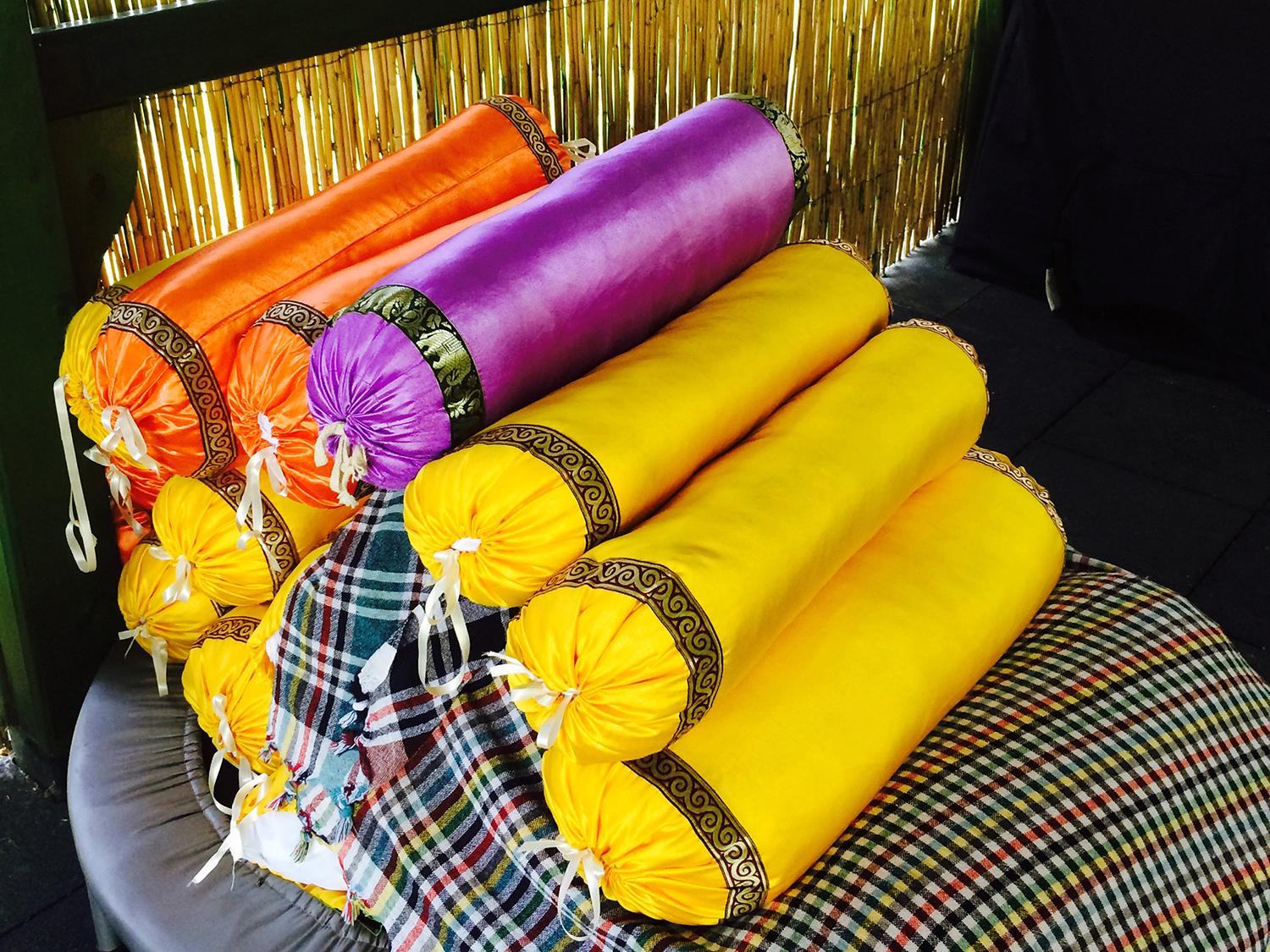 Where exactly did you go?
The retreat was based at Grenadine in Dalyan, about an hour or so drive from Dalaman airport (about a four-hour flight from London Stansted).
Grenadine Lodge is situated on the outskirts of the small town of Dalyan and within a conservation area. Photos simply do not do the location justice. It really is peace and paradise on earth! Imagine waking up to the sounds of nature (OK, sometimes the birds were interspersed with a dog barking but not an aggressive one). Then you wander across the dewy lawn to one of the two yoga shalas (or huts) for an hour and a half's yoga – a more energetic style taught by Gary in the morning – before a traditional sweet and savoury Turkish breakfast, eaten beside the pool which is the focal point of the garden.
Next up is the highly stressful decision of what to do with the rest of the day – a lounge beside the pool ordering fresh salads, ice creams and juices; or a 15 to 20 minute walk into town to the shops and market and where you can catch a river boat to the Iztutu turtle beach. Or you could have a hamman, a traditional Turkish bath, which includes a good scrubbing.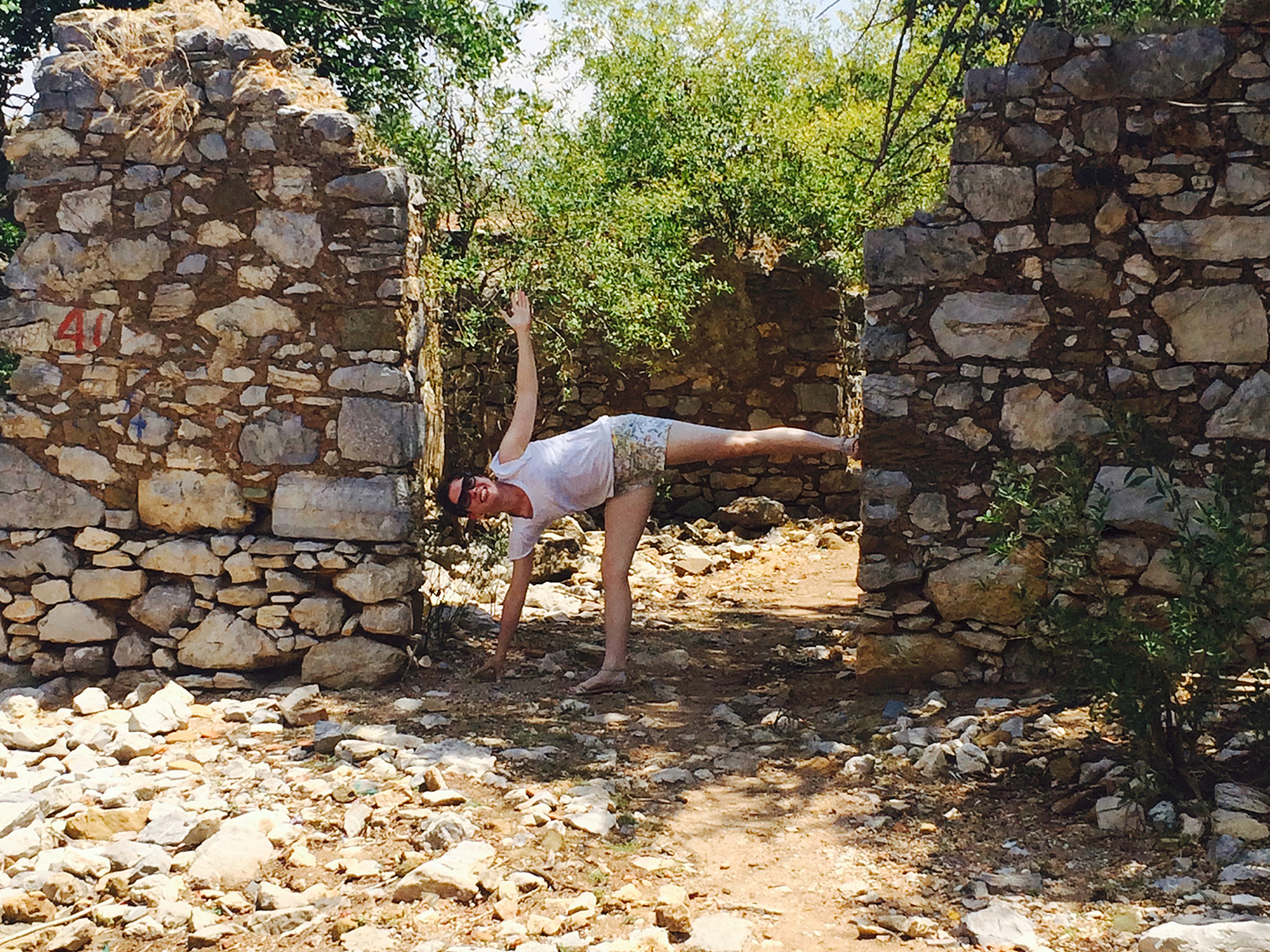 For those who have never been to a yoga retreat before, what's on the itinerary?
How much yoga you do on a retreat is entirely up to you. Don't feel you can't come as you don't think you'll be able to do two classes a day (which can mean three or four hours of yoga a day).
The yoga is at both ends of the day – before breakfast and before dinner. Gary's morning class was energetic while Zoe's evening one was soulful. They both were on the same theme of that day, based on the chakra system. The body's seven chakras – or energy centres – is a common and effective theme for retreats.
How you spend the time in between is entirely up to you. There are many options for group trips, be that to a hamman bath or the twelve island boat trip, or a massage or other holistic treatments in the solitude of Grenadine Lodge (all very reasonably priced).
Want more on wellbeing travel? You might like to read about how to book a wellness or creative retreat🧘‍♀️
Personal highlights from this retreat?
The location was divine and the entire group was friendly and funny. In fact, I spent many times laughing to tears! More seriously, it was an incredibly supportive environment and while Zoe and Gary were also on hand for anyone who needed to talk, the amazing staff at Grenadine would literally sort out anything you desired.
The yoga, of course too. It was a different approach for me and I loved it.
The twelve islands boat trip was stunning. We had a boat to ourselves and we could jump into the sea for a cooling swim, and had delicious barbecued food on board.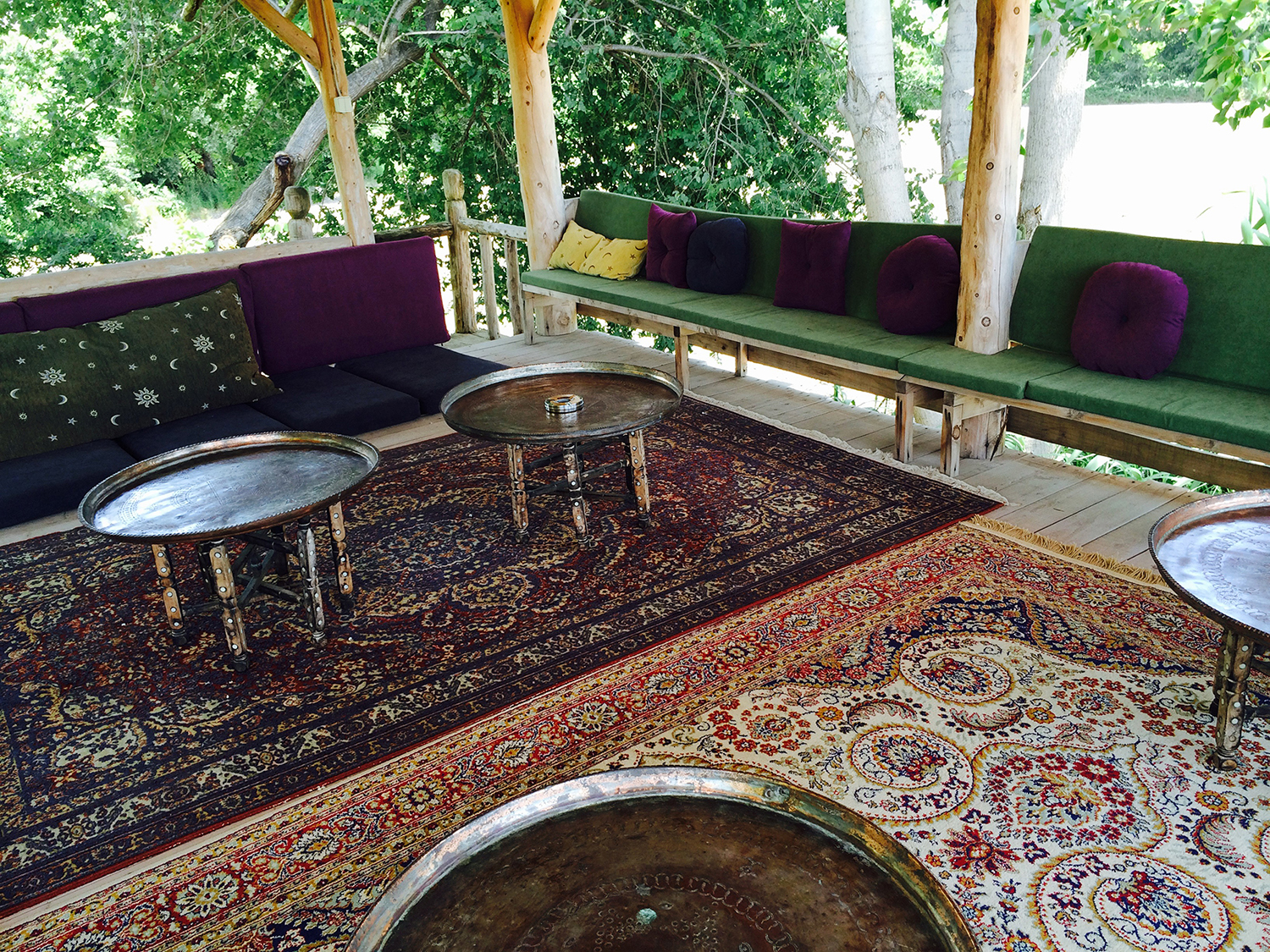 One big lesson you came away with from this particular trip?
Suspend your judgement. I was a bit uncertain when I saw most of the group were of quite different ages to me and many knew each other from Leicester, but I put that aside and I was right to do so as they were so much fun and incredibly welcoming, warm people.
How many retreats have you been on?
This was my third yoga retreat. Previously, I've booked through Yogatraveller and have been to Morocco and Gozo (Malta) with them. I chose the first trip to Gozo based on their website and emails I'd exchanged with Michael Moroney, who runs the business with his yoga teacher wife Michelle. He was very helpful and put at rest any apprehension about travelling alone.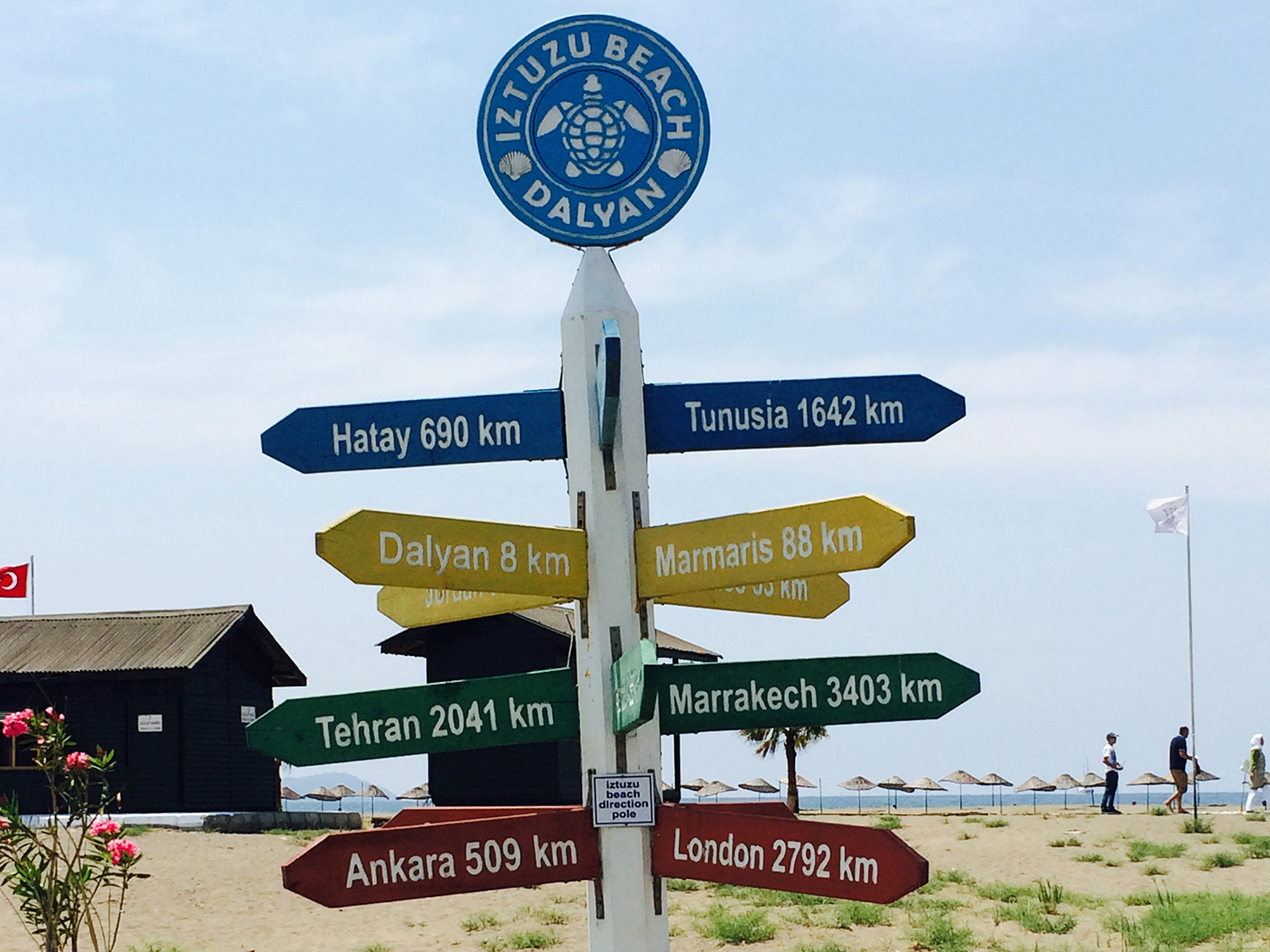 What tips do you have for people who are interested in seeking creative, yoga and/or meditative experiences around the world?
Do your research and ask questions – this gives you an idea of the kind of people who run the retreat and whether it's for you or not.
I've recently booked two retreat centres in India based solely on Tripadvisor and other review sites, and my email exchanges with the teachers who run them.
As a yoga teacher, why do you think retreats are a good idea?
They give you a chance to try something different. I never go on a retreat with a teacher I already practice at home with – no offence to them but I like to use retreats to try a different teacher and approach.
Retreats give you the time and space to explore your practice, learn and develop in a supportive, relaxed environment. I'd attend a retreat three or four times a year if I could (work and finances permitting).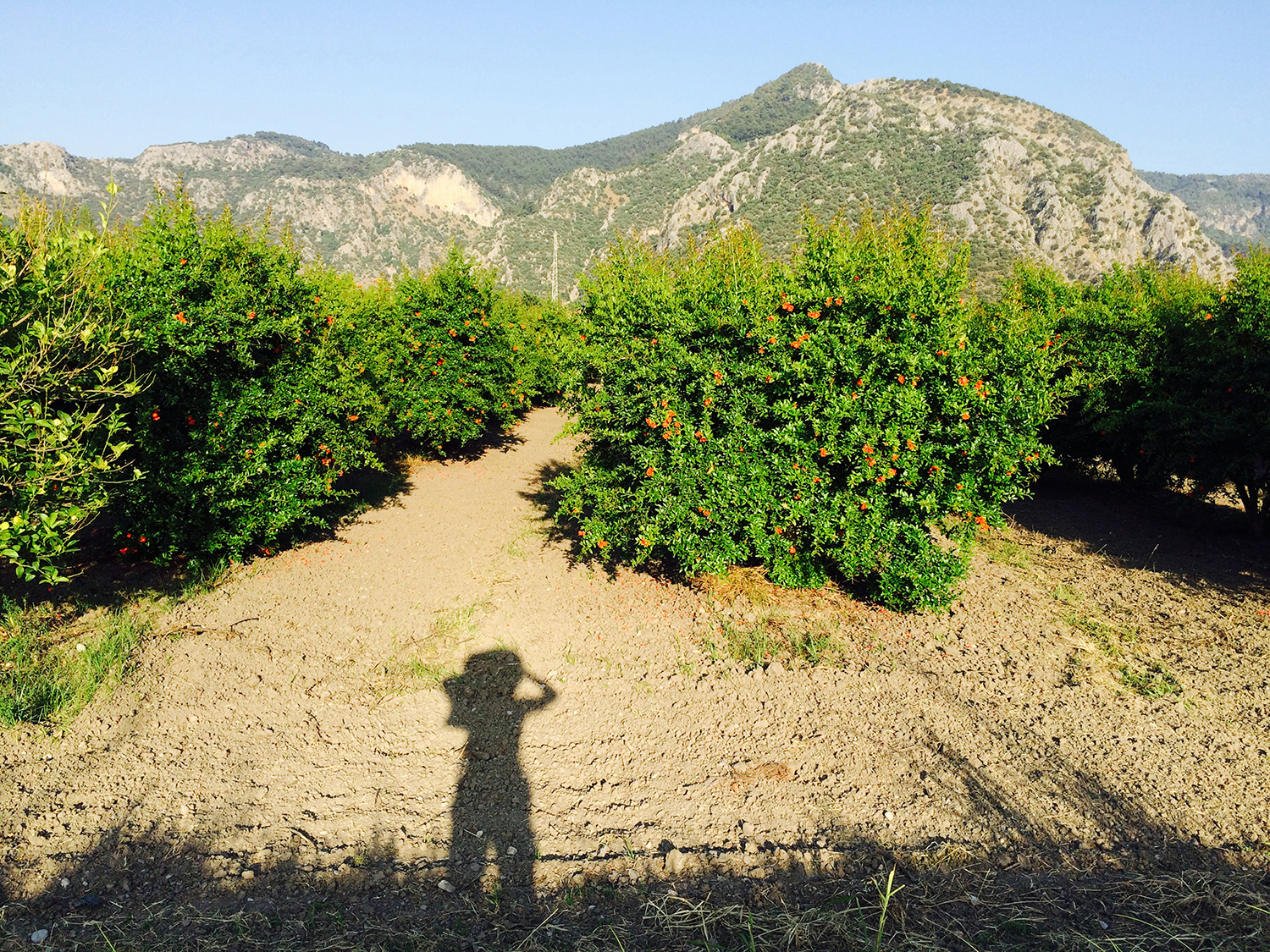 Top three essential items required for a trip to Turkey?
Mosquito repellent, sun cream and a good camera.
What's next on the travel bucket-list for Flavia Munn?
At the end of March I'm off to southern India for six weeks. I'm very excited about this! It will include two yoga retreats – one in Goa and another in Kerala. In between these, I'll be cycling around the region including stopping a couple of days in Mysore, which is the yoga capital of India and the home of ashtanga which was taught by Sri Pattabhis Jois until his death in 2009.
I'll be writing about my experiences on my website flaviamunn.com – do check it out and let me know what you think!
Your advice for a first-timer who is keen to try a yoga retreat but tentative because they feel inexperienced?
Just go for it! You won't regret it. You will only wish you had done it sooner. I've only ever met lovely, friendly people on retreats and had truly amazing life-changing experiences.
Would you recommend this experience in Turkey, and why?
Definitely! The yoga was suitable for all – those with no experience, plenty still for the more experienced and a safe and supportive environment for people looking personal development or healing.
Where can we find you online?
My website and blog is flaviamunn.com and I'm @flavers on Twitter.