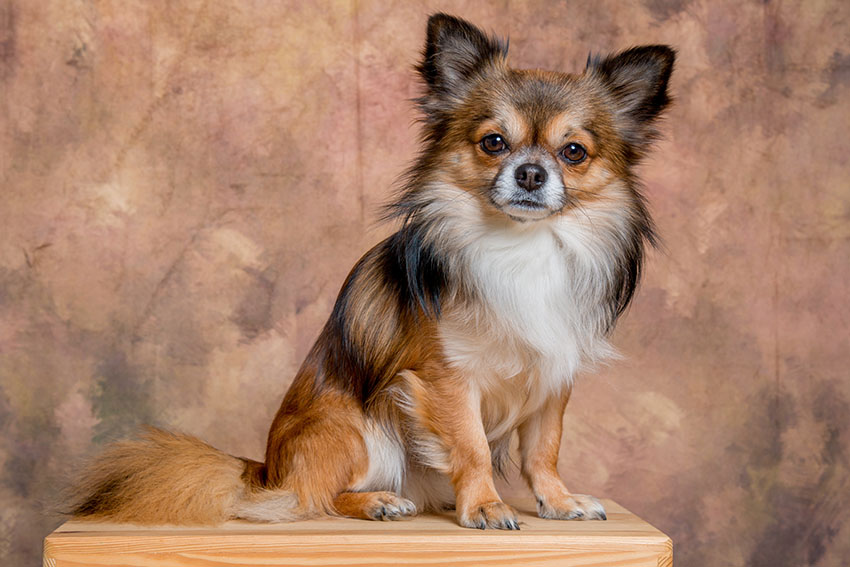 This lovely story on how a dog hotel is helping to find furever homes popped into our inbox recently.
We were so inspired that we had to share. We're embarking on pawesome travels ourselves, and one of our most visited posts here is on options available for your dog when you travel. So, we figured this dog hotel item is a good fit
A boutique dog hotel making a big difference
As this tale goes, in March 2017 Ashley Bush received a photo from a friend. The pic featured an adorable little dog called Chester who was 'one of the team' greeting guests in the lobby of a Florida hotel, the Aloft Tallahassee Downtown.
Chester was a rescue dog, recruited as part of the hotel's foster dog program.
Curiosity got the better of Ashley. That's how she ended up stopping in to meet Chester.
The Leon County Humane Society had placed the Pekingise/Chihuahua cutie at Aloft for his effervescence and abundant cuteness. They also figured he had a unique ability to thrive in the busy environment of a hotel lobby. If he got tired, they'd set him up with his own doghouse, a custom-built replica of the hotel.
Ashley said she felt an immediate connection with Chester (pictured below).
"I put him on a leash and took him around. He jumped up on the sofa next to me, very curious and sweet. Chester seemed very well-adjusted."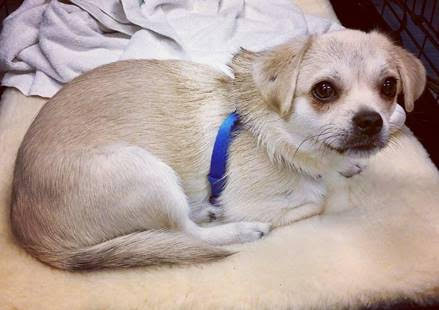 Travel + dogs
Ashley and her partner, Walter, ended up adopting Chester
How many of us are likely to book a local hotel staycation, and leave with a furry friend? Cooper and I probably would!
Chester was the third dog adopted from the Aloft Tallahassee Downtown as part of their foster pet program. This excellent initiative was started by the Aloft Asheville Downtown and it's spread to some of the group's other hotels in America.
Each hotel partners with a top local animal rescue facility and hundreds of rescue dogs have found new homes through the collective program.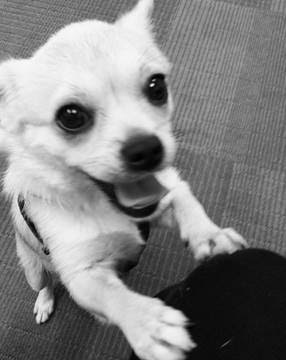 Where did the idea come from?
Seems serendipity was at play. Emma Ledbetter, director of food and beverage at Aloft Asheville, was flying to interview for her current job. She sat next to a man who worked at an animal rescue facility. They got to talking, and coincidentally ended up sitting next to each other on the flight back. That's when she had an idea…
After securing her job, she brainstormed with the hotel's general manager about having an 'ambassador dog' that would ultimately be adopted.
The first canine guest, Gabriel, was housed in the back office and it took just three days to find him a new home. Staff then moved their foster dogs into a contained area in the lobby, and had the custom dog house built.
"Even associates who aren't really dog people got excited and helped make the program a success," Emma says. "And the guests love it. It's so fun to see businessmen come in and the first thing they do is greet the dog."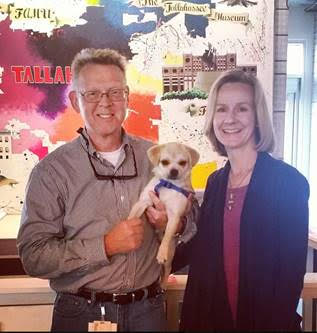 Corporate culture and man's best friend
Ingrained in McKibbon Hospitality's corporate culture is the opportunity for teams to undertake projects that will enhance the guest experience, lift employee enthusiasm and do good in the community.
"The foster dog project is a perfect example of how these factors converge," says Randy Hassen, President of McKibbon Hospitality. "It checks all the boxes. And it's a great example of innovative thinking about how to run a successful hotel. We're not surprised that three of our other Aloft properties started their own programs."
Chester is still living happily with Ashley and Walter. But, his new family haven't forgotten where he came from. They frequently take him for visits. His hotel family still loves him too.
~
We've since discovered there's a number of hotels around the world running schemes like this! Here's 5 you might like to read about.
If you know of any other great schemes like this, or awesome animal tales linked with travel, let us know about it in the comments.