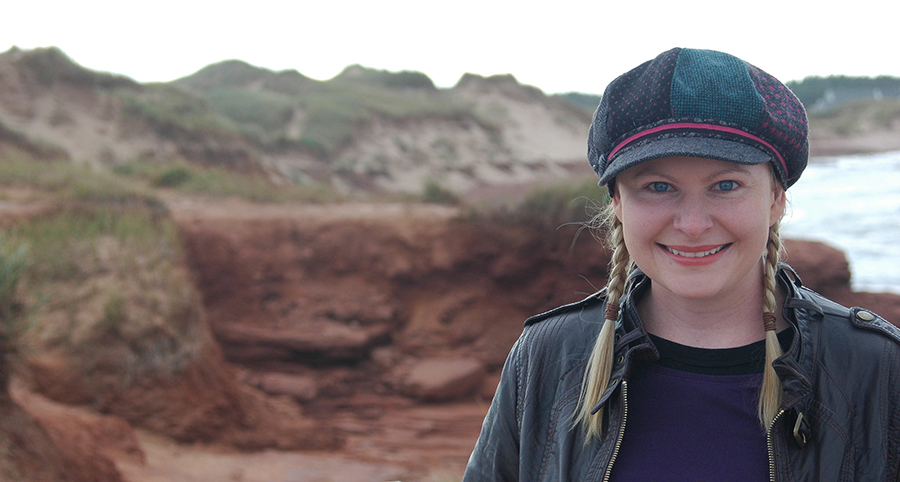 Finally decided to become a PAID house sitter and turn your passion into a fully fledged business? Transitioning from free house sitting to making it a paid job involves building a reputation, marketing your services, and setting clear expectations with homeowners.
But fear not, we've pulled together years of experience and knowledge from our house sitting community on YouTube and Facebook. Here's a step-by-step guide to help you make the transition.
How to become a PAID house sitter: complete guide!
Step 1: Gain experience and build a reputation
If you're reading this post, we appreciate that you want to get paid. BUT, for anyone new to this, one of the simplest way to start is by house sitting for free.
The reason we suggest this, is because most people who are inspired to turn this into a business have started this way. Also, to create a legit business, you do need legit experience.
Keep in mind though, you can house sit for 'free', but not necessarily in return for nothing!
Our story began in London when we had two desires: to spend more time with pets (we desperately missed being able to have one of our own); and to see new neighbourhoods.
Enter, TrustedHousesitters, which subsequently took us around the world. Through this platform, we met amazing people, pets and saw wonderful places. We also met a lot of you who are in our awesome travel-curious community now!
By offering house sitting services in any way, shape or form that you can, you gain experience and build a solid reputation. This puts you in a great position to start charging for house sitting soon enough.
Top tip: if you are setting up a pet care business in one place (where you're based), it is often easier to start charging right away. In fact, many pro house sitters we know actually utilise a joint model: they use a service like TrustedHousesitters and commit to 'free' sits for long-term stays, but charge for shorter stays nearer to where they live.
Collect references:
Whether you're using TrustedHousesitters or sitting for friends and family, whatever you do, after each assignment, ask for references or testimonials that you can use to validate your services. Be sure to take photos (with permission, of course) and develop a portfolio showcasing your experience.
This might be on a website or blog you create. Or, remember you can create beautiful digital stories and showcases using tools like Adobe Spark. The Paris digital story here is an example of something I created like that.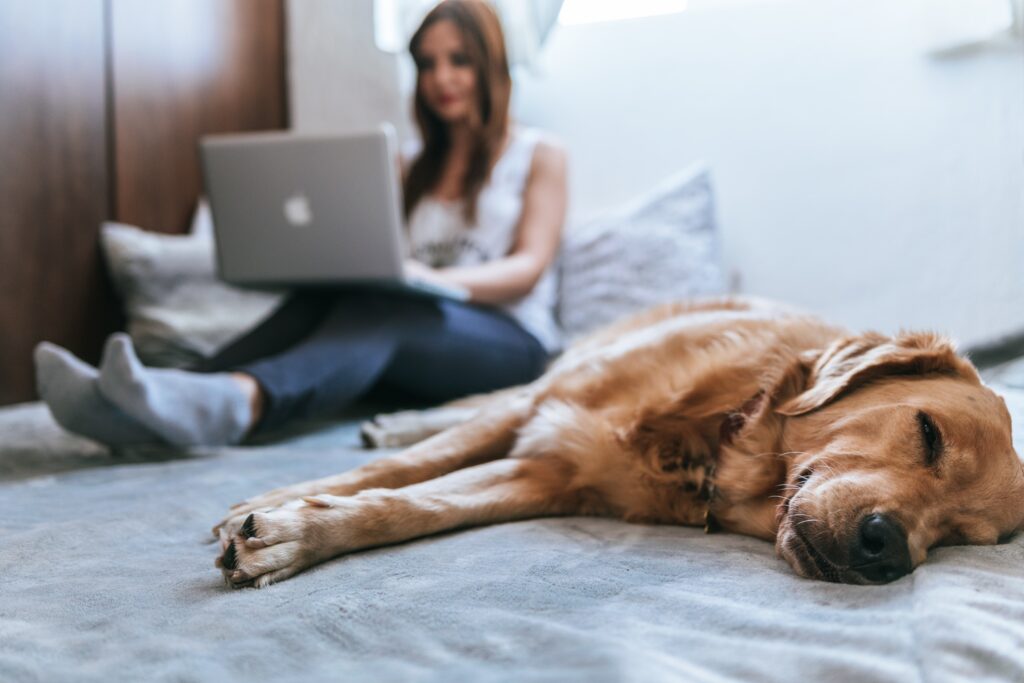 Step 2: Create an online presence
You do not necessarily need to do this, especially if you're building a business in a specific neighbourhood where word of mouth or local Facebook Groups, for example, are a great source of leads.
But, in general, building a website or a blog like this one you're on now can be super helpful. This can also cover you for the future when your circumstances or needs may change – i.e. if you want to travel.
Your online presence – be it a blog, website, or showcase using something like Adobe Spark mentioned above, should highlight a few things. These include:
your services
your experience
testimonials
contact information
fees, if you think that's relevant (as a pet owner, I would like to see these from someone I'm interested to do business with).
If you enjoy using social media, like Facebook, Instagram, Pinterest, TikTok or YouTube, don't be afraid to upskill and teach yourself how to promote your services on those channels. There are so many ways you can do this that don't have to feel super weird. Do what is right for you. But do remember, you can't sell a secret, and it's never a bad idea to talk about yours services in order to grow your business.
Of course, you can also join house sitting sites (free and paid) to expand your digital footprint. Some include TrustedHousesitters and Rover.
There is a comprehensive list of sites and services featured in our training – grab it for just $2.50 here!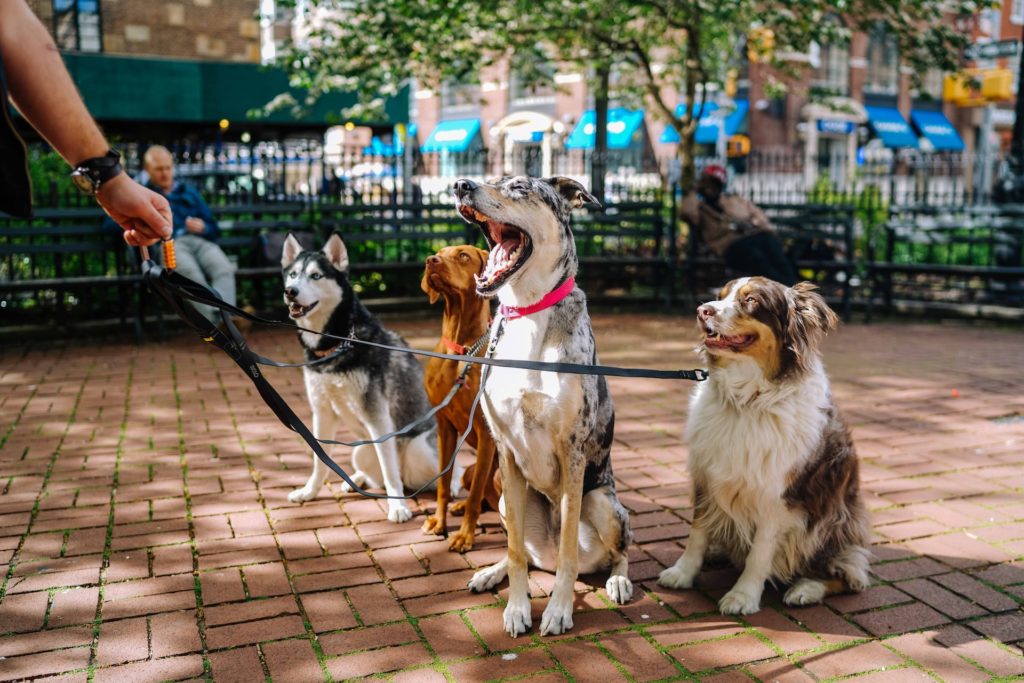 Step 3: Set your rates
Research pricing. It is important that you investigate what other house sitters in your area are charging and set competitive rates. A great resource to do this is on Rover.com. On Rover, you can set yourself up for services in your area. People with more reviews do tend to charge higher rates (fair enough, I think), BUT you can gauge average price that might be reasonable to test.
I can give you a ball park however – in the UK, right now (2023-24) most house sitters charge between £30 to £60 per 24 hours. This does depend on the area they are servicing (i.e. it is no surprise you can charge more in London than in another town or village); and the demonstrable experience – you need to back up high fees with referees and testimonials.
Create a pricing structure:
Develop a clear pricing structure, considering factors like location, duration, and additional services (e.g., pet care, gardening).
Top tip: you can also offer various packages. This may vary depending on if you are offering a service in one neighbourhood, town or city, OR travelling to different locations.
If you're in one place, you might offer packages that cater to different needs such as basic house sitting, house sitting with pet care, drop-in day visits (for pets with busy parents), dog walking, feeding etc. Please though, don't overcommit yourself. We once engaged a sitter in Brisbane to look after our little London dog, but we were not away from home long before it became evident that she had taken on numerous 'gigs' that day via Pawshake, and sadly there wasn't much evidence at all of her even staying the night. It's not the money we care about – it is company for our little guy. It's important to balance ethics and the right thing to do, with income. I get it… but there's a living soul at stake here!
If you're travelling: you can offer various packages, like daily/nightly rates, long-term (discounted) rates; as well as rates that might include extra services – but these will depend on the situation and what you feel comfortable with.
Whatever your situation or structure, be sure to consider your financial aims first, and then plan backwards from that. Otherwise, you run the risk of working a lot but for little to no profit. You want your business or side hustle to be sustainable and to reach a desired financial goal. This can be achieved, as long as you consider it up front.
Important to note: if you are turning house sitting into a business, manage home owners expectations up front. Share your fees, own your worth.
Great tips and more info here :)
Step 4: Market your services
We've witnessed really great networking carried out by pro house and pet sitters. Some ideas for you:
Networking: yep, like the good ol' fashioned in-person event! This is really helpful if you are working locally (in one place). Attend local events and join community groups to network and spread the word about your services.
Use word of mouth: it's so powerful! Ask satisfied clients to refer you to their friends and family.
Leverage paid online advertising: This one may be beneficial if you're mostly running your bus in one place. Consider using online advertising, such as Facebook ads or Google ads, to target potential clients in your area.
We have also seen some clever operators put posters up at the local dog park – just laminate an A4 print-out and use zip ties! You will capture a very targeted market like this.
It is also really inexpensive (and tax deductible – although please seek advice from your own accountant or book-keeper) to have postcards, flyers, magnets and more printed if you want to box drop in your area.
As for those of you who want to charge for international sits, this is where your creativity (and possibly a digital footprint) comes in handy. Your blogging and social media efforts are likely to be rewarded here, alongside networking and sharing your offerings in local community groups.
For example, if you want house sitting gigs in Los Angeles, get amongst the LA community groups on Facebook. Offer helpful input and advice, but every now and then, drop in what you do and when you'll be there. Also, be active on house sitting and digital nomad groups like this one. Add to the conversation and comments – don't just "promote yourself" every now and then. Be helpful and kind. Customers will soon come.
Additionally, be present on multiple platforms. Many sitters we know actually dip between free and paid work, depending on their needs. So, they are present on sites like TrustedHousesitters which may offer an opportunity for a long-term sit in a desirable location, rent-free. By the same token, they're also present on Rover or Pawshake, and have a searchable website that lists their fees and offerings. All of these place give you a chance to showcase your profile, reviews and offerings. Just get out there and build your network however you can :)
Our podcast guests, Kate and Dave, have been house sitting long term for over nine years and they shared some amazing advice for how and where to find sits. Here's what they said:
Step 5: Communicate clearly with clients
This is a BIG one and a challenge we see so many people in our community face. We have heard from so many of our community who are totally disheartened when they're not paid. BUT, 90% of the time, clear expectations were not set and agreed up front.
If this is your business and you don't want to work for free anymore (which is totally cool!), you must set clear expectations.
Communicate your services, rates, and any additional charges to avoid misunderstandings. Put it in writing. If someone does not want to pay you, that's ok – you're just not a good fit with those clients. Move on to the next opportunity. Trust me, it's the same in ANY line of work!
Own your worth. Your clients WILL come. Not everyone is going to like you, or want to pay. THAT'S OK! Plenty more fish in the sea (or dogs and cats to sit, as the case may be). 
Don't get attached to how things used to be, or worry about the people who turn their noses up because you want to charge now. It's ALL GOOD. Freelancers and contractors in any line of work will tell you, it's just how the world works. Don't sweat it. Keep moving forward. It's important to remember two life lessons we take with us:
There's plenty of opportunity – if you can drop the competitive mindset you'll be so much happier and thrive.
You will not be a perfect match for every person or client. Don't worry about it. Move on to the next.
Top tip: Draft a house sitting agreement outlining the terms and conditions, responsibilities, and payment details. It's also helpful to present a form for new clients to fill in that asks for all the information you need to do your job (vet info, pet habits, routine, emergency contacts etc.). Also, just like for any other business, be open about your availability, experience, and any limitations you have.
This is your business. YOU set the rules :)
Step 6: Provide excellent service
This goes for when you're sitting for free and as you transition your services to paid. Be professional. Treat every assignment with professionalism and respect the homeowner's plans, property and privacy. Just today, we had someone on TrustedHousesitters pull out of a sit that's just three weeks away. We have international flights and accommodation booked! Worse, their excuse was not really a strong one. We house sit too. Once we commit, we do the right thing, because people have planned around us showing up.
If you're this far into setting up your business though, it's safe to assume you've taken this game seriously. As you move forward, continue to go the extra mile.
Exceed homeowners' expectations by leaving the house cleaner than you found it and providing regular updates on how their pets are faring.
As sitters who are now on the 'other side' – we can tell you for CERTAIN – some house sitters really know how to go above and beyond. They share authentic updates (not generalised updates) that show they have gotten to know our pet. IMPORTANTLY, they show they care – it's obvious they've glanced at our house guide, and that they're around when they committed to be. Those are the sitters we so appreciate. Those are the sitters that WE are. And, they're the house sitters that are invited to return again and again, even when they are charging! ;-)
Just like for any business, if you are to be successful, you need to be going into this for the right reasons. You love animals. You care about their wellbeing. And you value giving home owners peace of mind.
If you can genuinely demonstrate those things, you will be successful!
Step 7: Review and adjust
Evaluate your business' progress. It's important to regularly review your progress and assess whether you are meeting your income goals. Remember, you can always adjust your rates and expand your serves. You might do so based on your experience house sitting as a business, demand, feedback, repeat business, and additional services you add along the way.
Another thing you'll find as you move forward in this business, is different ways to scale income. You will experiment as you go, and find the right balance of services (e.g. house sitting, drop-ins, dog walking) that help you optimise your income as well as your own work-life balance and wellbeing.

Step 8: Manage your finances
Down to business basics. Be sure to maintain accurate records of your earnings and expenses for tax purposes. If viable too, don't be shy to engage the services of an accountant or a financial planner to help set you up for the future.
Often, an accountant's fees are well and truly offset by the return they secure for you as a business owner. We spent so many years going it alone without the support of a professional. Little did we know, the investment would pay off in so many ways. Up to you, but we think it's worth it.
Important for any new business owner to remember – and this takes some discipline – set aside money for taxes. Remember, you are not PAYE now, so allocate a portion of your earnings for tax payments. If unsure what the best approach is here, please do seek advice from a financial professional.
Top tip: Invest in your business! Reinvest some of your earnings back into your house sitting and pet care business for marketing, professional development, and other expenses.
Step 9: Insurance and professional cover
It's only recently come to our attention that in the UK, house and pet sitters who have turned pro, have gone and got themselves covered professionally. They invest in a DBS check, which is like a police check that demonstrates they have no convictions – a nice-to-have when you're asking people to trust you with their homes. Many also have their own personal and professional indemnity insurance, to cover for anything that may go wrong. Further, a number of them have gone to the trouble of getting pet first aid certifications.
Now a lot of this depends entirely on where in the world you're operating. And, if you are house sitting globally, this sort of cover may vary from country to country. The point here is though, check to see if there's anything that you can do to present and cover yourself as the ultimate professional. While it is a cost investment, we would cover ourselves in any other line of freelance or contract work, and this is the same. Check to see what else you can or should do, to cover yourself as the pro you are. Remember, you're operating a business now.
:)
Transitioning to paid house sitting and pet care may take time, so be patient and stay motivated however you can. Keep improving your skills, delivering high-quality service, and marketing your services effectively to build a successful house sitting business. You'll soon reap the rewards of the freedom to work as you choose, time spent with beautiful animals, and exploring the world.
Stay in touch and keep asking questions of your fellow house sitting community!
Top links:
Subscribe for more inspiration on YouTube: Travel Live Learn
Get amongst our travel community on Facebook: here
Questions or comments? Other advice to share? Let us know – drop us a line below.