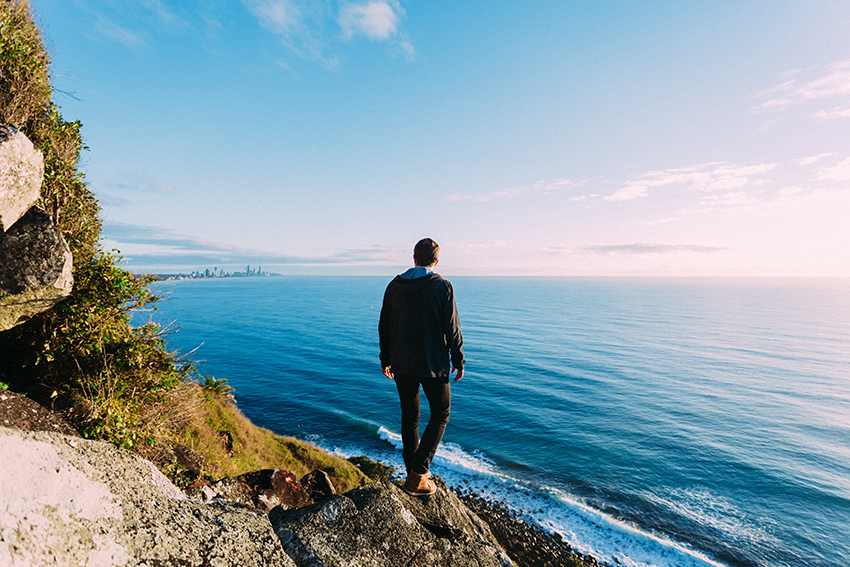 House sitting on the Gold Coast is for many a total Aussie beach-side dream! The Gold Coast is a place Cooper and I consider home – let us show you how to experience it too.
The city is beautiful with many different waterfront suburbs you can explore. If you're coming to Australia, don't skip Queensland, how regrettable.
Here's a quick guide to house sitting Gold Coast and why you might want to apply to come here now!
House sitting Gold Coast – where to start
We've been booking our house sits around the world with TrustedHousesitters and we've had a wonderful experience so far. It's taken us to different parts of the UK and Europe.
And you can come to Australia too!
Find out how we got started with house sitting.
How to get house and pet sitting jobs
Scoring house and pet sitting jobs can be competitive. But with a little bit of strategy you'll be on the right track and headed for your dream destination in no time.
Here's our top tips to get you started:
We've also produced a guide to dog care if you're keen to take care of fur babies, like we are. Have a read here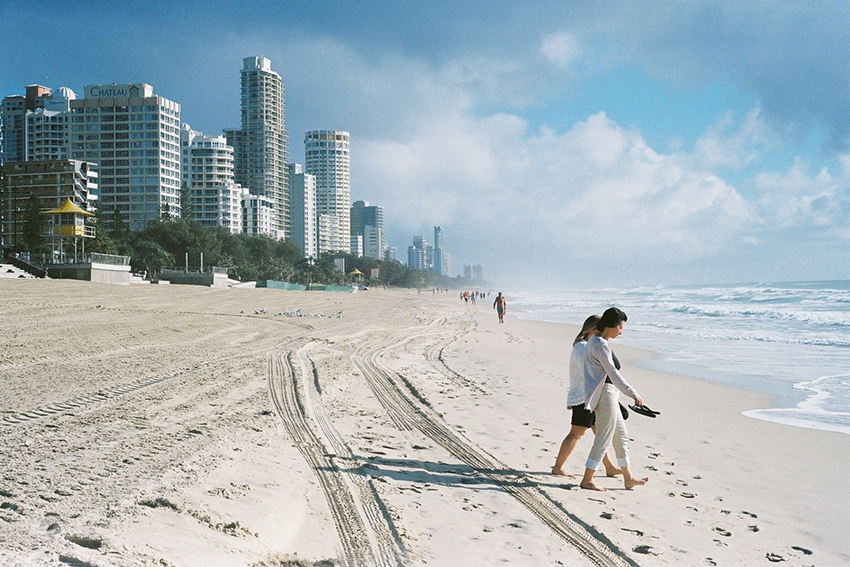 About the Gold Coast
The Gold Coast offers you the best of beach side paradise and also Hinterland rainforest. There's plenty to see and do on the Gold Coast. Learn to surf, go shopping, people-watch while enjoying a coffee. Gold Coasters enjoy an active lifestyle, so if you enjoy the outdoors, this might be the place for you. To find out more about what's going on in Australia's sixth largest (and one of its fastest growing) cities, have a read of local magazine, Get it. 
Capital city Brisbane is just up the road. Here's a snap shot on how to house sit in Brissy too.
Where to stay on the Gold Coast
The Gold Coast is an aspirational destination and there's no doubt you'll love it. Sandy white beaches, cool restaurants and plenty to see and do – you're spoilt for choice. Transport links have improved vastly over the past five years too, but some areas are still not that well connected.
If you do not have a car I'd suggest basing yourself somewhere along the new tram line that runs from Helensvale into Surfers Paradise. Or, along the train line that runs between Brisbane, Helensvale and Coolangatta.
Our favourite suburbs on the Gold Coast include Coolangatta, Burleigh, Varsity Lakes, Broadbeach, Surfers Paradise and Nobbys Beach.
Find out more about what to do on the Gold Coast.
Before committing to a sit, ask a few questions like:
a) Is the house sit in the city, or outside of the Gold Coast? What suburb are they in?
b) What are your nearest transport links, how long does it take to get to your nearest shopping centre, beach or central area with things to do; and how much does that cost?
c) If you don't have a car, how easy is it to get groceries?
d) Where would you take your dogs to play (if you're caring for dogs)?
e) What is there to do in the area if you want to go exploring?
f) If you need to work while you're house sitting like we do, what's the internet connection like?
If the answers to these questions satisfy your needs, you're likely to be good to go. That said, any reservations (in particular if you're without transport), be mindful about where you are signing up for. Don't get stuck somewhere that's difficult to get around.
You may like to walk places, but also remember Australia gets HOT, so an hour's walk somewhere might not be viable.
Always check reviews on a house sit if there are any. And do please feel free to drop us a line in the comments if you would like any advice.