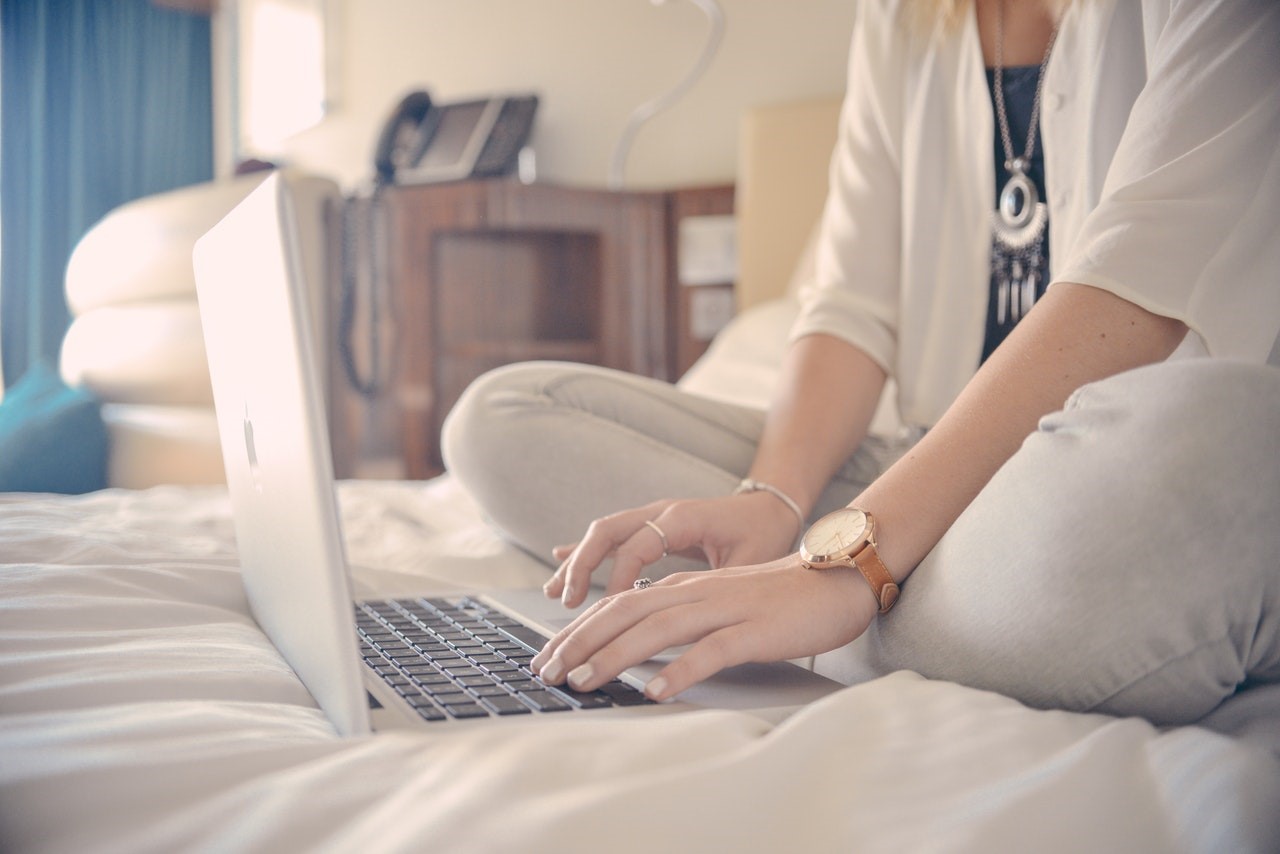 If you're seeking some creative inspiration you can't go past these 7 best travel blogger European destinations!
Travelling to beautiful destinations is an inspiring activity for everybody, but if you are a content producer chasing wanderlust, there are some places that stand out.
Here's a list of the best travel vloggers and bloggers Euro destinations, courtesy guest contributor Rebecca Brown.
The best travel blogger destinations in Europe – 7 faves
There is something to say about every new, and even old place you visit, since sometimes you see things you've already seen in a different way.
However, some places are better than others.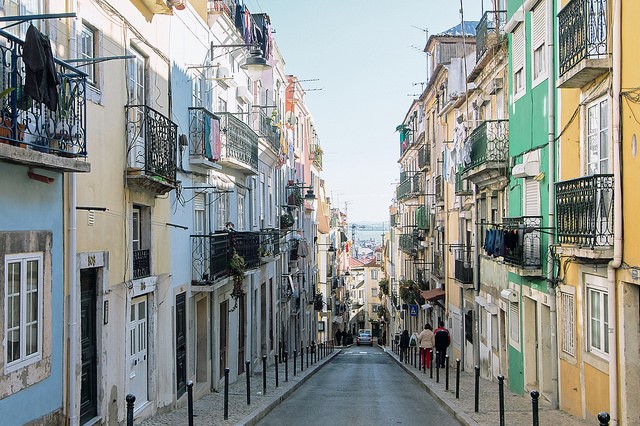 Lisbon, Portugal
Portugal has many hot spots, and its beautiful capital is definitely one of them.
Perfectly combining the new with the old, Lisbon welcomes all kinds of creative travel vloggers and bloggers.
Nostalgic and romantic writers can find inspiration while exploring the city's beautifully arranged streets and admiring the mesmerising landscapes from the many viewpoints strategically located throughout the city.
Foodies have the chance to indulge in memorable culinary experiences without having to empty their pockets.
There are many affordable restaurants and cooking classes a passionate blogger can enjoy while in Lisbon. Cervejaria Ramiro is one of the locals' favourite gathering places that recently became famous among travellers as well.
Find out more about Lisbon here in our 3 days in Lisbon blog and vlog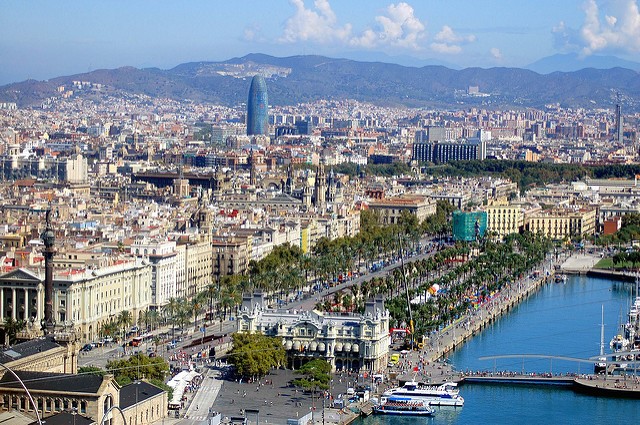 Barcelona, Spain
Catalonia's beautiful capital, Barcelona, is also a destination creative travellers should visit.
Inspiration is everywhere throughout the city, from the impressive architecture to the bustling beaches.
Follow Gaudi's steps, explore Picasso's genius and Miró's wonderful mind to inspire your articles about art and architecture.
Enjoy some of Spain's best wines and tapas, and party in Europe's famous clubs.
Relax while having picnics at Barceloneta Beach, and, if you want to get in touch with history, explore the many interesting museums in Barcelona.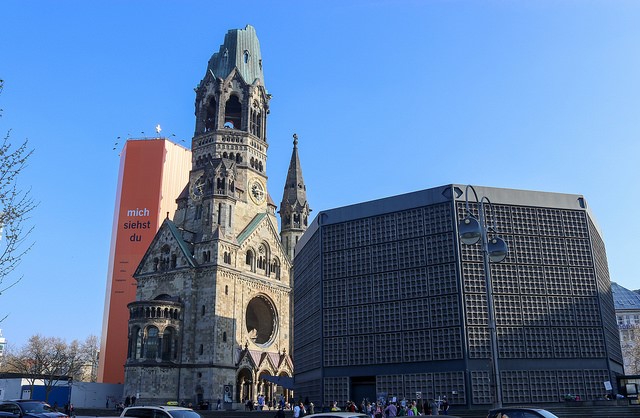 Berlin, Germany
Bloggers who are passionate about travelling and history can't miss seeing Berlin, one of Germany's most interesting and intriguing cities.
The number of museums and historical monuments is fantastic, giving history enthusiasts the thrill they are looking for.
Art, great architecture, as well as shocking stories from WWII and other crucial moments of Europe's past are also present everywhere in Berlin.
Mallorca, Spain
Do you want to share stories about sunny days, splendid beaches, cocktail recipes, and mouthwatering dishes, but you are also interested in cultural and historical places?
Then, visit Mallorca.
The island is paradise for travellers who dream about being caressed by the sun, enjoying water adventures, and having real island fun.
But culture and history aficionados are also welcome in Mallorca.
Palma, the capital city, as well as the great number of castles, fortresses, and historical monuments are always a delight for curious visitors. And the Palma Cathedral is definitely an inspiration for all bloggers and Instagram users who love sharing their travels through amazing photos.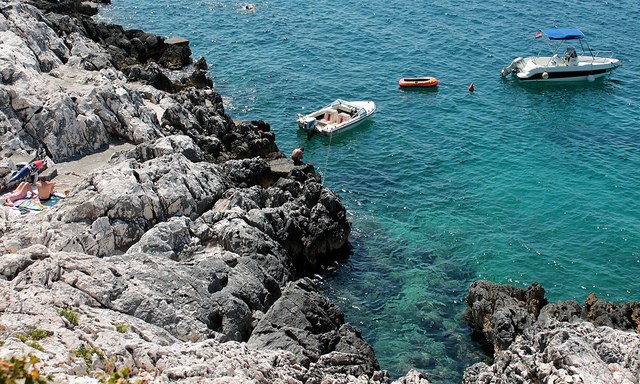 Hvar, Croatia
Since we are talking about islands, Croatia is worth mentioning because it has many special pieces of land where passionate bloggers can spend memorable holidays and write great posts.
Hvar and the little, beautiful Pakleni Islands amaze the eyes of all visitors with spectacular landscapes and a multitude of secluded beaches surrounded by crystal-clear waters filled with thrilled snorkelers.
Paris, France
Whether you are interested in romantic walks, want to indulge in some of the world's most interesting cuisine, or dream about following the steps of famous artists, Paris is the perfect destination.
The city was an inspiration for many great minds, and just wandering around its small alleys can give you enough beauty for your articles.
But if this is not enough, enjoy an artistic adventure at the Louvre Museum, climb the famous Eiffel tour, visit the imposing Notre Dame Cathedral or get in touch with your childhood at Disneyland.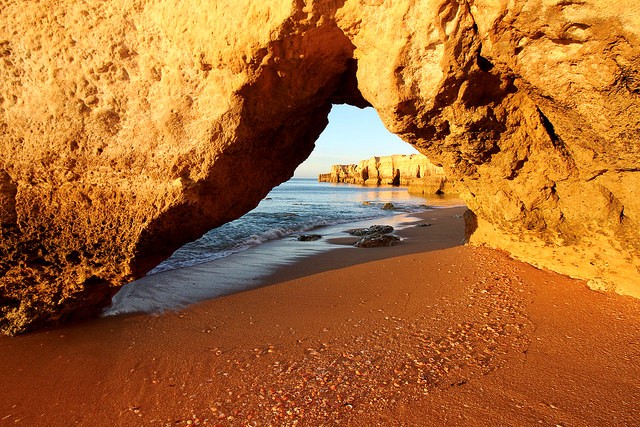 Algarve, Portugal
Portugal is one of the best travel vloggers and bloggers' countries, not only thanks to its fascinating capital, Lisbon, but also because it has so much natural beauty.
The Algarve is a region that should be at the top of your list if you love writing about your adventures.
Not only will you find some of the most beautiful beaches in the world here, but the Algarve promises to amaze you with breathtaking landscapes, small, picturesque villages, and authentic cities.
Tavira is a place you shouldn't miss if you want to catch a glimpse of the village culture, and Lagos is a great city to observe daily Portuguese life.
If nature is your cup of tea, make sure you explore the Ria Formosa National Park, and if you are interested in spending some time by yourself and admiring the surrounding beauties, check out Ponta da Piedade and Cape St Vincent.
These are just seven of the beautiful European destinations a blogger should visit, but there are many more places waiting to be explored and added to your travel posts.
About the author
Guest contributor Rebecca is an expat and translator by day, and a traveller mostly at night. She is an expert on living with jet lag – and packing in tiny suitcases. You can read more of her exploits at RoughDraft.