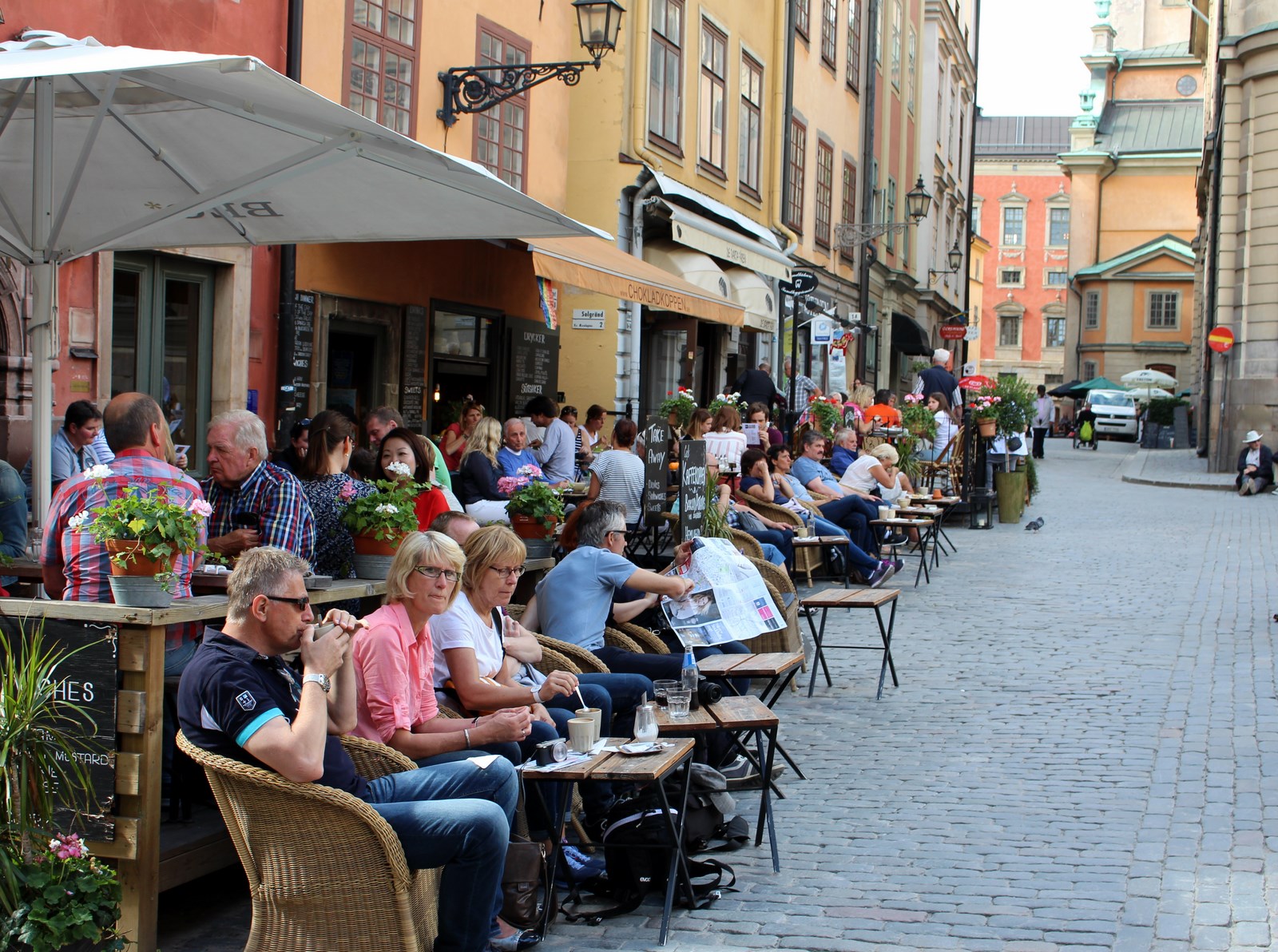 (a foodie-insider's travel tips)
Aoife Nowell lived the expat life in Sweden for around a year. She left a little of her heart there, and before our trip to TBEX she was quick to offer Cooper and I some excellent advice on where to drink and eat like a local in Stockholm.
You might like to jot these tips on awesome bars, cafes and restaurants down before your own trip…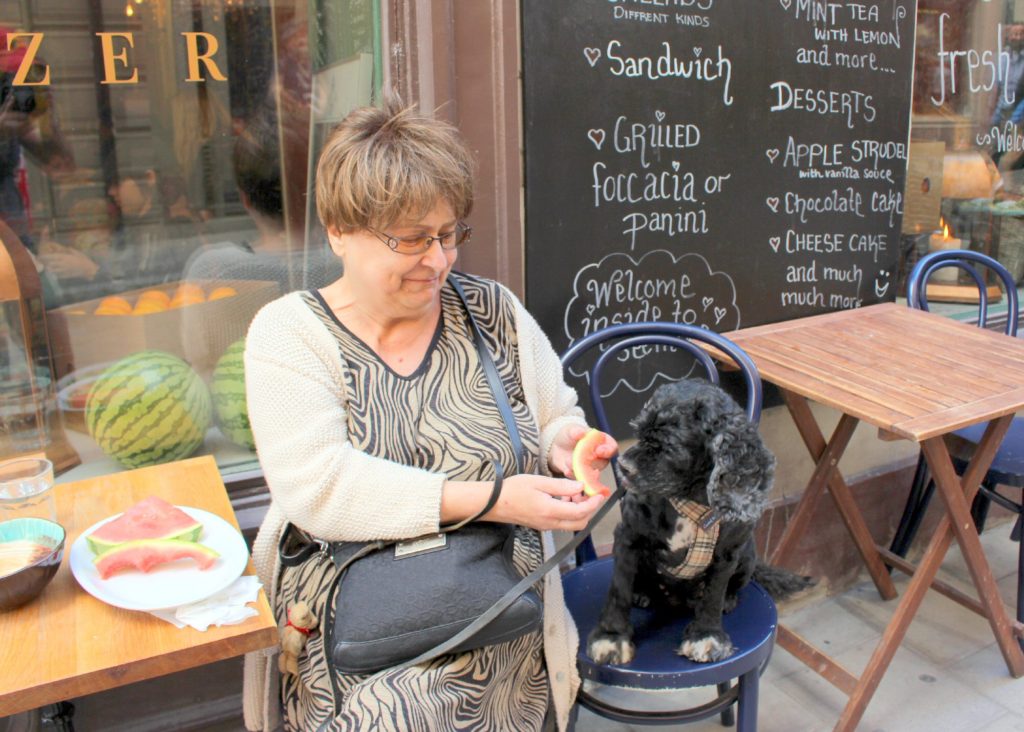 Where to eat like a local in Stockholm – Aoife says:
My two favourite coffee shops are literally within 100 metres of each other and both near the square that I lived on. The first is called Il caffé and the second is Gilda.
They are completely different but both do amazing coffee and lunch and are great places to sit and chill. Il Caffé in particular will allow you to properly indulge in 'Fika' which the Swedes have every afternoon – it basically means a time to relax with each other and coffee and cake! The 'cake' for me should always be a cinnamon bun and Il Caffé 100% do the best we ever tried, it is known locally as Kanelbulle.
For a cocktail before dinner, there's a bar called Gondolen which is at Slussen, just as you come on to Sodermalm from the old town. From here you'll get some of the best views of the city. It can be a bit touristy but the view is worth it even if just for an hour.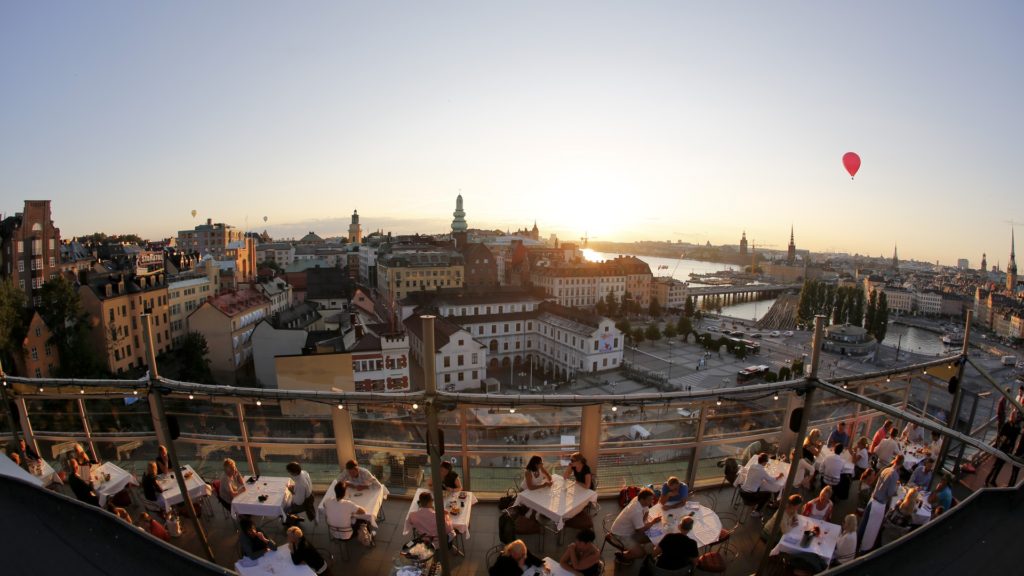 Past that, my favourite bars were little local ones around where I lived, like one called Snottys and Bahnhof. Generally you can wander around anywhere and find plenty of great bars, I would just avoid Gamla Stan (Old Town) if you want something more authentic, as they're naturally geared up for tourists and cruise ship trade and tend to be more expensive. There are lots of great options if you are in that area though.
Two popular summer bars (as they're outdoors) are Debaser Slussen and Tregarden, and then around the Stureplan area Sturecompagniet and Spy Bar are both very popular.
There is a great bar / restaurant in Stureplan that I'd highly recommend called Riche – the food is really good (although it's not in my top listed five below), however definitely a good place to go for a drink before or after dinner.
And five of my favourite places to dine, drink and eat like a local in Stockholm are:
1. Matsbaren  – This place is just amazing! It's pretty pricey but absolutely worth it. In the basement of the Grand Hotel, it is a Michelin starred restaurant run by Mathias Dahlgren. There are two restaurants, Matsalen and Matsbaren – it is Matsbaren I would recommend – my husband and I ate there the night we got engaged.
2. Pelikan – Has the best meatballs in town! Pelikan is a must for a typical Swedish meal. Set in an old Swedish beer hall, you can tell that it's hundreds of years old. It is a terrific experience and the staff are great too. If you go here you have to have the meatballs with mashed potato and lingonberries. You can't book this one but there is a large bar where you can wait, and it doesn't take too long to get in.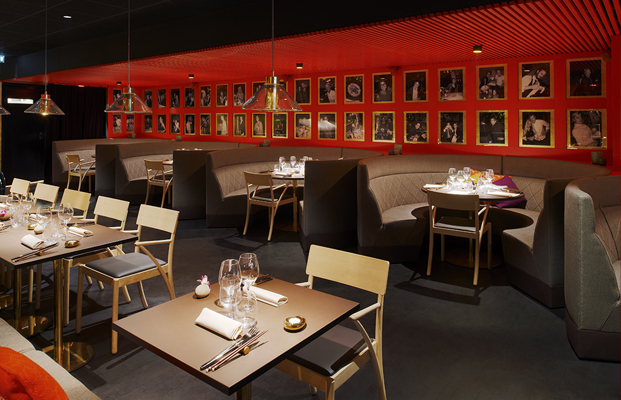 3. Bar Central – Not really Swedish but just a great and unusual menu, good wine list and lovely environment to relax in. You won't get a single tourist in this place either.
4. Miss Voon (pictured) – Not Swedish either, but combines Asian and European foods perfectly. Really nicely done inside, and if you like this kind of food then this place will be right up your street. Being positioned by the fresh Scandinavian waters, this is the best for amazing fish too.
5. Urban Deli – Urban Deli Nytorget is perfect for brunch or lunch. I wouldn't pick it for dinner over the four above but it wouldn't let you down. The concept is great – it's a really nice mini food hall, with a cool bar and tables for breakfast, lunch or dinner and seating outside in the warmer months. They also have a bakery close by where they make everything fresh! Breakfast or brunch would be my recommendation for here, I lived literally next door – love it!
~
Do you have tips or questions? Let us know in the comments, and for more on Stockholm check out our 48-hour travel itinerary here or find out how to buy alcohol in Sweden at a Systembolaget (it's not as straightforward as popping out to your local Tesco).
Find Aoife on Instagram.