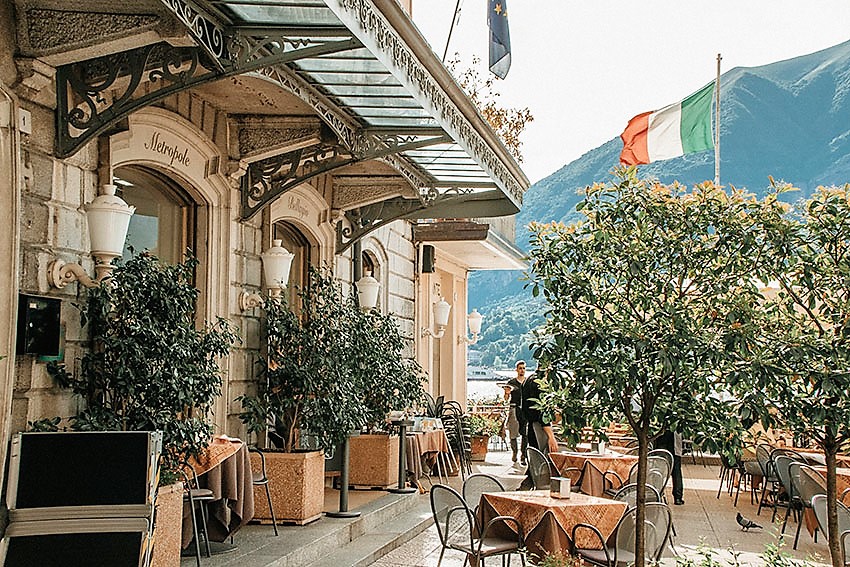 I had to dig around to find out how to get to Lake Como easily and cheaply, only to discover the Milan to Varenna train trip was my answer.
In the hope we can save someone else the hassle of figuring out how to see Lake Como and Bellagio in a day trip from Milan, details are here.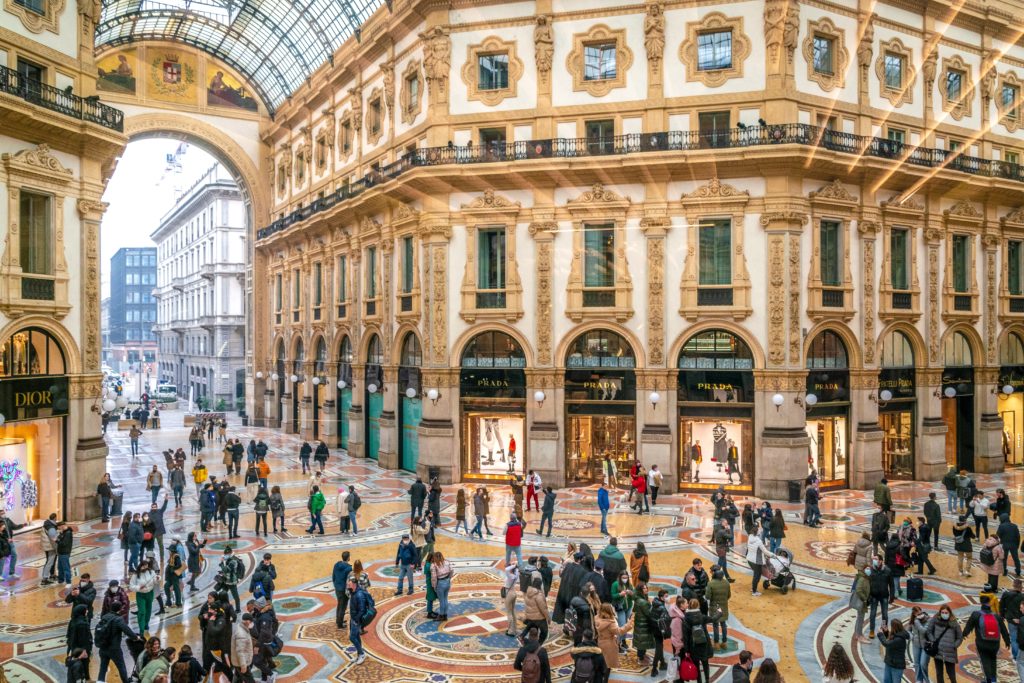 Why take the Milan to Varenna train route to Lake Como?
We've been lucky enough to explore various parts of Italy previously. Rome is excellent, as are Florence, Siena and Tuscany. I didn't know my way around this area though. I'd been inspired by a colleague at work who suggested getting around Italy by train. On planning a week away in April, Cooper and I chose an itinerary of Milan to Verona to Venice.
Lake Como is close to Milan, the fashion and business capital of Italy. We knew we'd be flying into Milan, and didn't want to miss the Lakes region.
At first I considered a guided day tour to Lake Como. It's a viable yet expensive option. Most of these day trips are about ten to twelve hours long – that's a big day.
We settled on taking the train from Milan to Varenna, a village on the shores of Lake Como, because:
It's an easy trip from Milan Central station, just over an hour
It's inexpensive at just over €6 each way
Taking the ferry to Bellagio from here is easy and inexpensive
Varenna is also a pretty little town on the lake.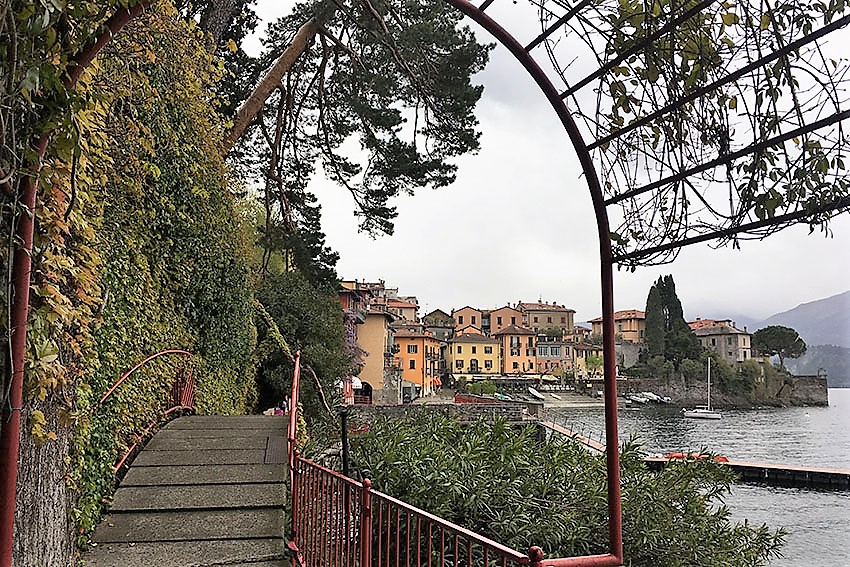 How to book and board Milan to Varenna train return
Our tickets were booked through thetrainline.com. I have the Trainline app on my phone that stores the tickets for display at the station or on board.
You'll book from Milano Centrale (Milano Central station) to Varenna-Esino station.
I booked our fares for specific leave and return times. But, we just missed our train on the Sunday morning and staff said it was fine to take the next one, scheduled an hour later.
Our experience with Milan and Varenna train stations has been that they're not very well signed. Platforms and trains can be hard to identify. If you're taking the Milan to Varenna train return trip, give yourself time to get it right.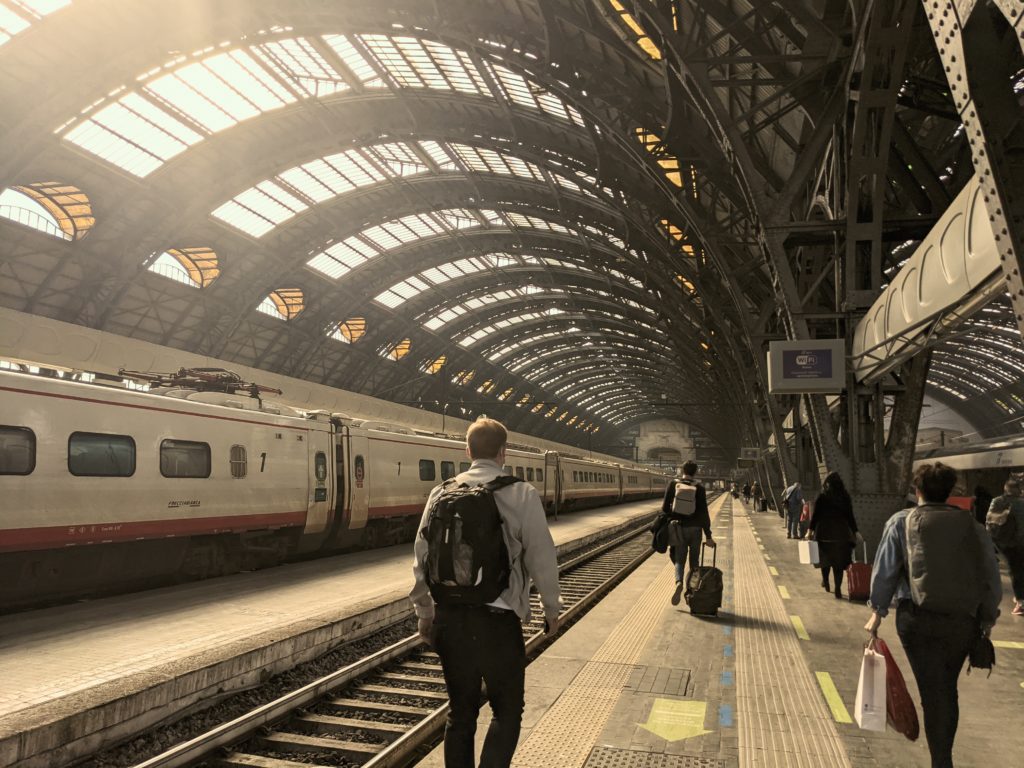 As we encountered a rainy day, we decided to go back to Milan an hour early. The trains going back are not signed well either. Additionally, they weren't running to time. Little did we know, the day to follow this, the train to Verona ended up departing ten minutes before our stated ticket time.
At Varenna, we got on the wrong train. In a panic we got off at the next stop, a deserted platform. Fortunately, we could walk back to Varenna in about twenty minutes along the lakeside.
It's not a big deal, but double check and give yourself time.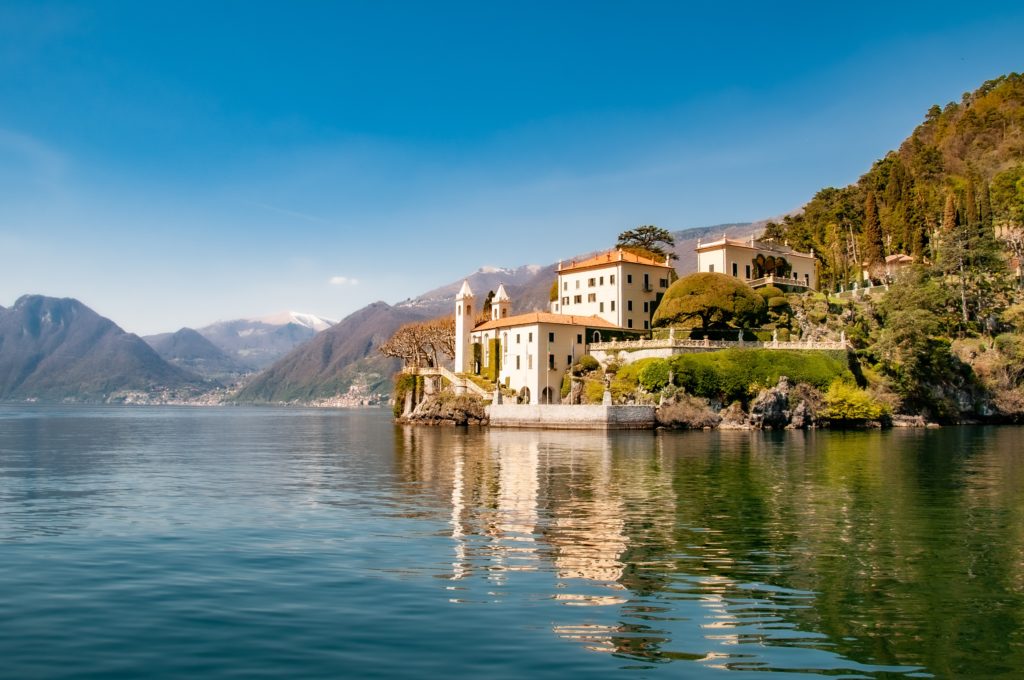 Why Lake Como?
Lake Como is the third largest lake in the lake district of Italy. That is behind Garda, which you can spot on the train ride to Varona, and Maggiore. It's 46km long and at its widest is about 4.5km.
Imagine, snow capped mountains and a mystical body of water, home to centuries-old history and celebrities from near and far. Ferries glide in and out of hills that look like islands rising out of the deep blue. Pink and yellow buildings are tucked together along the bottom edge of the mountains. They're divided every now and then by an ancient church steeple. Other homes line sections further up these hills. Their views must be marvellous, one can only imagine.
It's all so pretty, almost looks like they've been drawn on. A real life oil painting on a canvas that's kilometres long.
Roads, rail and tunnels are carved into sheer rock cliffs. Sculpted gardens are set along the waterfront with their Roman statues and water fountains. Little birds dance along cafe tables hoping for crumbs. Dogs chase ducks as clouds float down from the sky. The air is fresh and the world at peace. It's as lovely as I imagined, and you'll want to visit here too, trust us.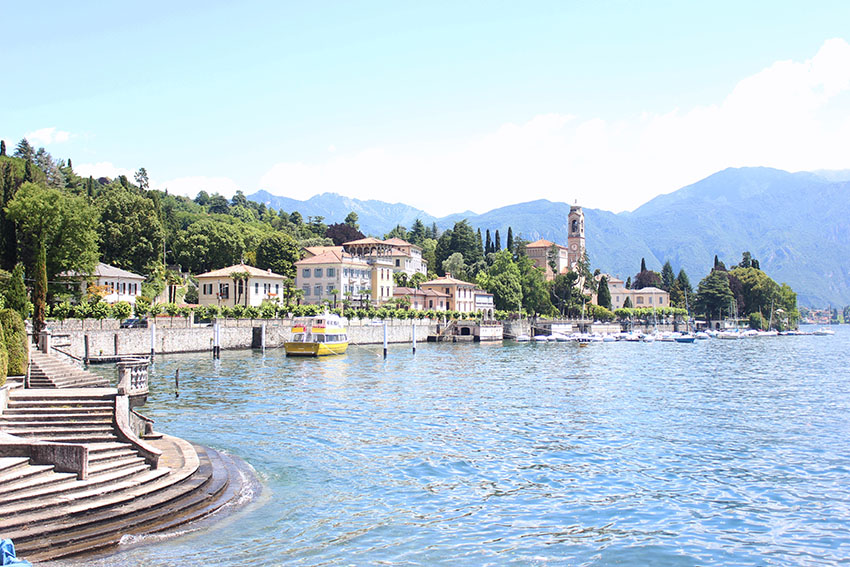 Exploring Varenna on a day trip from Milan to Lake Como
Varenna is situated in the Lombardy region. It's very pretty and conveniently is only a five minute walk from the Varenna train station. The village is picture-postcard beautiful with sweet winding alleyways and waterfront dining.
It's easy to wander up and down the hills and along the lake's edge, although wear comfortable shoes because the stairways are long and steep.
The option to travel from Milan to Varenna on the train proved a happy escape from the bustle of Milan. Even though we had a rainy day, the place was beautiful – worthwhile.
Getting to Bellagio from Varenna
Many people say Bellagio is the gem of lake Como. It's a pretty village jutting out into Lake Como and is included on most day trip itineraries to Lake Como from Milan. It's popular for cobbled lanes and elegant buildings.
It was our intention to visit Bellagio on our day trip from Milan via Varenna. By the time we arrived though, it was pouring rain so we chose to explore Varenna instead. No regrets.
There's plenty of questions and some confusion on Tripadvisor about how to get to Bellagio and when the ferries go.
Most information is difficult to understand as it's in Italian and the official website is hard to navigate. Take it from me (I like to be organised), don't worry at all about it.
The ferry costs about €5 each way, and runs every 30 or 40 minutes. It's slightly less frequent in winter, but the ferry terminal is manned and there's plenty to do in Varenna while you wait to board.
The ferry dock taking you on a short trip to Bellagio is on the waterfront about five minutes from the Varenna train station. You can't miss it. If the day is clear, you'll be fortunate to see gorgeous views of the colourful buildings on the hills surrounding the lake.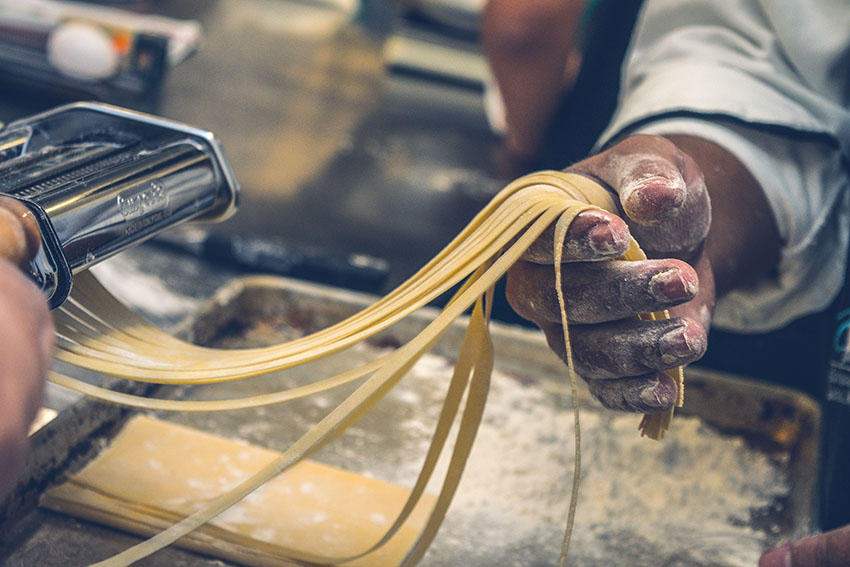 Questions or comments…
I hope this answers any of your queries or concerns about how to do a self-guided day trip on the train from Milan to Lake Como.
Varenna is a lovely option for its views, ease and style. It's really simple to get to and from Bellagio. We spoke to the ferry team to clarify this. The train (if you don't miss it) is comfortable and quick. A paid tour costs a fortune and hours out of your day. Even if you don't go to Bellagio, Varenna is a beautiful glimpse into the tranquillity that is Lake Como. Despite rain and a number of missed trains, this day out was close to perfect.
On this week long trip, we travelled across the country to Verona and Venice on the train. Click the links to find out more.
Got questions or a tip to add? Let us know in the comments below
In this series – a week across Italy by train:
– Milan to Lake Como, via Varenna and Bellagio [you're reading it]
– Milan to Venice – how to take the train
– How to find your perfect wine tasting in Italy experiences
– Why you should find a food tour in Italy
– Venice, Italy travel guide – things to know before you go