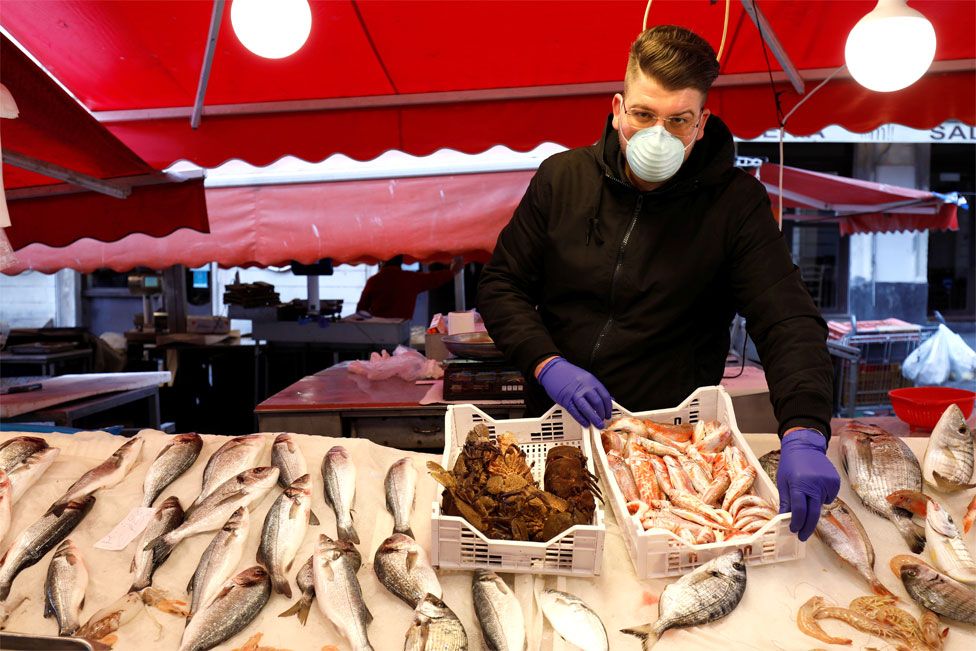 Have you ever wanted to go home after a holiday? Nah, us either, except for this past week when the Coronavirus Italy lock-down was announced without warning. We had legitimate fears we'd be stuck in Sicily for the month to come. Maybe longer, the way things are looking now! Things have been anxious and stressful, to say the least. And as I reflect on the events that unfolded, I'm sad to say things have only gotten worse.
Just a year ago, we were on one of the best trips of our lives. We enjoyed a train journey across the country, taking in Milan, Lake Como, Verona and Venice.
It was magical, and I hope to return again soon.
Coronavirus Italy lock-down
For now, Italy has been hit HARD by the Coronavirus (COVID-19), and the country is a no-go zone. Usually it's teeming with tourists. On the morning of 10 March, we woke up in our Airbnb in Catania, Sicily, at 6am to discover that late the evening before, the government had announced extreme measures – all of Italy was on lock-down. A terrible way to start your day!
Coronavirus – an infectious disease that attacks lungs and airways as well as other vital organs if you're suffering from underlining health conditions – had been sweeping through the north of Italy. When we chose to continue with our trip to the south of Italy – Sicily – that area was clear. Several major centres in the north had already been quarantined which had been the strategy for China where COVID-19 originated. But just a few days before when we stepped onto a plane, our destination was fine.
Certainly, there were signs of trouble on 8 March. Our flight was only about a quarter full. But we had nowhere else to be that week, and figured we would go catch up with some friends who were also headed to Catania – a few 'TBEX survivors' who still turned up for a travel media conference that has been (at time of publishing) postponed.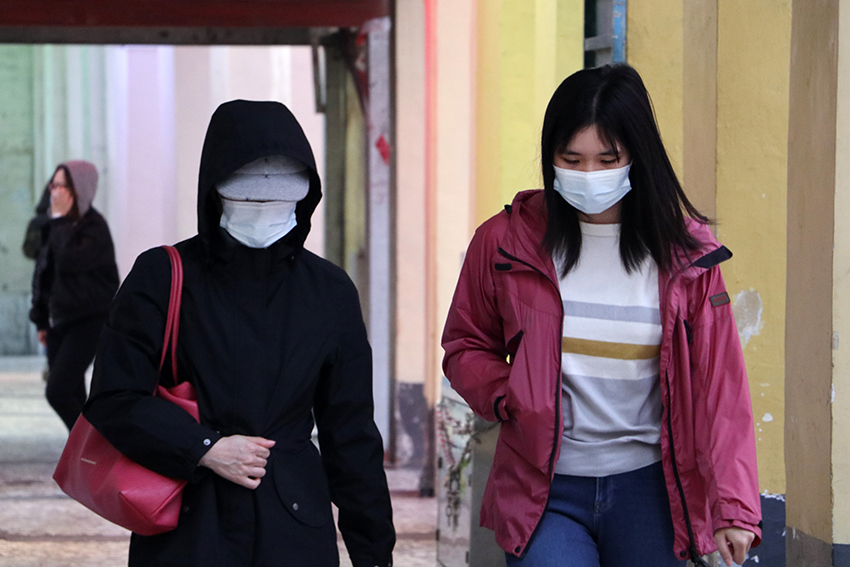 Panic response vs managing a crisis
If we'd only seen the messaging the evening before, we might have got out on a flight to the UK easily on Tuesday 10 March. It had been our back-up plan – if things escalated, we'd just get on a flight straight away. But from 6am until 6pm both Cooper and I were on our computers and on phones, trying to get out.
Things looked bright around 8am when we finally got a flight from Catania to neighbouring Malta. We figured Malta was a good choice, we know the place well. I transferred our Easyjet flight from Catania (set for Saturday 14 March) to take us from Malta to London the next day. We incurred some hefty fees but that was ok, it was time to leave.
Something told me to keep an eye on the Catania airport departures board. It felt like the response from our accommodation on the ground in Malta was fearful. Malta is close to Italy, and it's a small island. If Coronavirus infiltrates, they'd find it hard to manage. I was liaising with the manager of the airport accommodation on WhatsApp when I spotted about 9.30am: our flight status had gone from grey ('scheduled') to red – cancelled.
Distress kicked in from that point. Everything was cancelled, more and more as the minutes went by. We love travel. But the feeling of being trapped is unnerving. Our family in Australia were getting worried too. They called and tried to help – which was appreciated, but added to our anxiety.
In my view, with so many people trying to urgently get back to their country of residence, governments and airlines in the area made bad decisions – panicked choices that amplified the problems and the region's collective fears.
Bad practice by airlines in a time of heightened anxiety
After this, we spent the day trying to book flights on numerous airlines to many different destinations. The threats from the media and government warnings kept mounting: we would be locked in and all flights grounded within 48 hours. Although, many, many flights were simply cancelled that same day. Countries were closing their borders to anyone coming from Italy. It felt like we didn't have a chance!
BUT, airfares continued to sell. Oh, and many airlines simply shut off their customer service call lines and social media messaging function too. No contact, many charges and much stress. We'd get to the payment section and the bill would tally on our credit card – our flight tickets wouldn't process though. We encountered 'errors'. Only to try again and discover the flight prices had been hiked up significantly. Very bad practice in a time of much stress. Some university students we met later on told us stories of how they simply had no more credit to keep booking under these circumstances, and they're still in Italy.
It seems that if you continued to book, you eventually won a lottery seat on a flight out – but he/she who paid the highest price won a spot on the escape route. By 5pm I was in tears, Cooper was stressed (he's NEVER stressed), and we didn't know what to do.
Small gestures and good people
Through all of this though, our encounters with kindness were amplified. The manager of this small airport hotel in Malta was ever so kind, assuring me he'd not hesitate to issue a refund, despite booking.com stating the fee was non-refundable. He stuck to his word, and the money came back.
Similarly, our Catania Airbnb host made us feel safe and offered help to contact embassies and get food. He also told us that he'd help us with accommodation if we got stuck.
These gestures – from operators who will suffer financially as part of this global disaster – were really appreciated in stressful times.
We were also in contact with our house sit in England – one we were returning to after sitting for them in Bedfordshire last year. (They run a beautiful B&B here too, if you want to visit when things are back to normal!) 👇
Due to the unprecedented situation, we suggested they might want to look for last-minute sitters. Instead of doing this though, our host spent time looking for flights that might just get us out of Italy and back to the UK via a European destination.
We'd tried a few of these routes, but Andy at our house sit found one on Ryanair via a cool city in the Netherlands that we'd never heard of, Eindhoven.
As it turned out, Andy's suggestion that we chose to book (despite the stress of mounting credit card fees and the necessity of an overnight connection stay) totally saved us. This flight was one of the last two flights out of Sicily on 12 March. Nothing is set to leave until mid-April, or beyond. When we landed in Eindhoven, everyone cheered!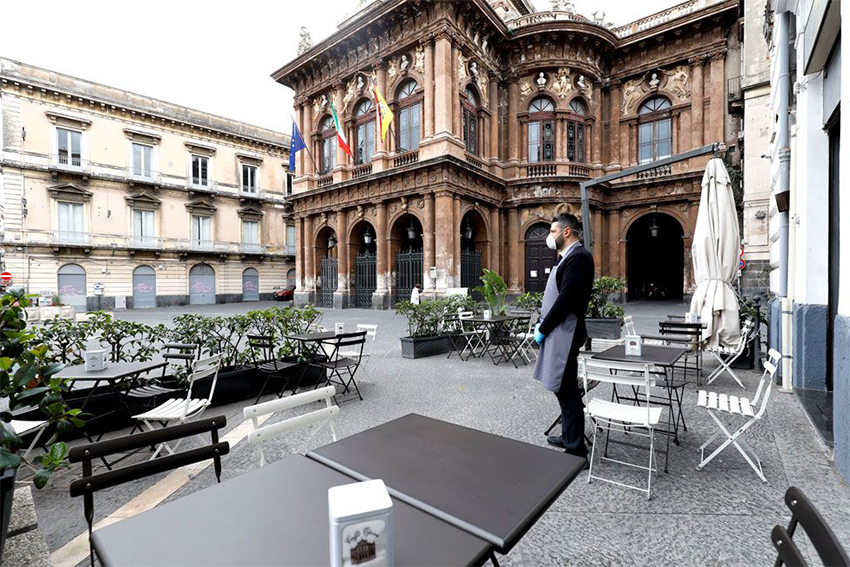 Lock-down in Catania
We were really lucky to get out after a couple of days. Wow, were those days fraught with anxiety. To get groceries or necessities, we had to line up one at a time outside stores. Lock-down got crazy and scary. Masks and gloves were essential. The image above is from an area near us in Catania – deserted. The feature image at the top is from Catania's famous and usually thriving fish markets. Again, now all closed indefinitely.
One shop after another gradually closed, store-owners aware they were shutting their doors indefinitely. How will they pay the bills? Can this country recover? Life's already tough for many.
Sleep was hard because each hour the rules changed, not just in Italy but around Europe and the world. Borders closed, transport was restricted and people started hoarding food.
The aftermath
There was no guarantee our flight would depart. Every half hour on the 12th, we obsessively checked but it remained green: good to go at 5:15pm.
Travellers in Catania worried about whether they should try to leave and risk potentially spreading the virus at home or passing on to 'at risk' relatives. We would face a 14 day self quarantine if we got into the UK, but that was ok by us – we were headed to a regional area anyway. As residents in England, we chose to pursue a location where we can access healthcare (although perhaps a dubious notion now that hospitals are overwhelmed).
We worried for friends (like Jason and his mum 👇) who appeared to be entirely stuck in Catania. They were even asked to leave their Airbnb with nowhere to go!
I had transferred our original Easyjet tickets back to the Saturday flight out (at more expense), but it was cancelled too.
We felt sick, despite the sunny days in Catania which would otherwise be a joy. Our time was spent indoors except for going out to get a bit of food. The streets were dead. A few cafes were open, but not for many more days, I'd guess. The experience took me to the height of anxiety. We're still waiting for refunds from airlines that I'm not sure will come – perhaps they'll go into receivership before processing. I never imagined I'd want to leave Italy, ever! But during those days, we very much did want to get out, back to a 'home' base.
The future?
Since we left Italy, thousands of people have died due to COVID-19, and thousands more are ill, without access to oxygen or healthcare. The situation there is now worse than it is in China. The system in Italy is not coping. Other European nations are in a similar situation, and the UK harbours legitimate concerns about the future too.
Conversations have moved from 'this is just a flu', to, 'you really should talk about final arrangements with your family should the worst happen'.
They say there's reasons to find hope within this chaos. This is how things unfolded in Sicily and elsewhere 👇🙌
😪
Now we are on lock-down in the UK (but so far virus free 🤞). We're trying our best to deal with the anxiety associated with an uncertain future – here's our personal tips on that.
I don't know if things are ok though, or what's around the corner.
No one really does.