August is my favourite time of year to visit Edinburgh, and I'd love to share with you my favourite Edinburgh tours and other essential information for your trip.
Edinburgh tours and activities in summer
Not only is it summertime and the perfect time for a tour to and around Edinburgh, but the city has a serious case of 'festival fever' with the Fringe Festival, International Festival, Book and Art Festival, Mela Festival and Military Tattoo all running over the month.
However, it doesn't matter what time of the year you visit – the Scottish capital always boasts a vibrant atmosphere, rich culture, bloody history and never-ending list of attractions, events and sights.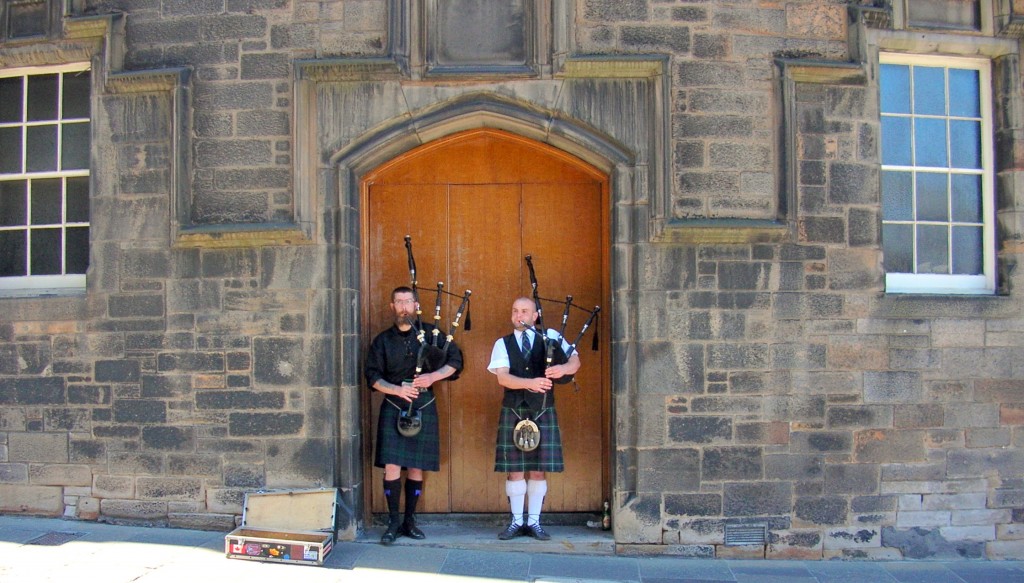 Edinburgh essentials
Edinburgh is a small city and easy to walk around and explore on foot. There is a City Sightseeing tour that you can take to get an overview though.
Also, Edinburgh is a base for tours all over the region, for a day or a few including to Inverness and Loch Ness, the Isle of Skye and even film and television set locations.
Here are my top things to experience in Edinburgh:
Military Tattoo
With the Edinburgh Castle as its backdrop the Military Tattoo is an amazing and patriotic experience. Each year 220,000 people attend this spectacular event, which features over 1,000 performers from across the globe.
This includes Massed Pipers and Drummers, the Bands of Her Majesty's Royal Marines and cultural troupes. What is great about the Military Tattoo is its crowd – they really get into it – all clapping and cheering along to the marching performers. The most moving performance is always the Lone Piper, a real heart-tugger.
The Royal Edinburgh Military Tattoo runs from 1-23 August 2014.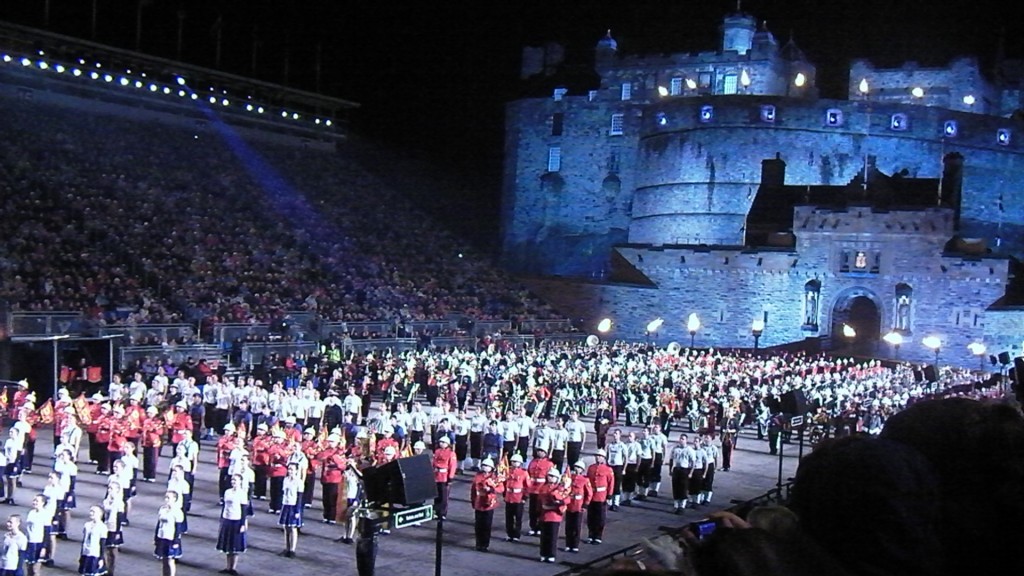 Fringe Festival
Welcome to the largest arts and entertainment festival in the world, the Edinburgh Fringe Festival. Over three weeks (1-25 August 2014), the city is host to more than 42,000 performances and 2,600 shows ranging from stand-up comedy, cabaret, dance, music and theatre.
The Fringe will leave you dizzy with amount of entertainment available – its no wonder the guidebook is over 200 pages. It's also a great opportunity to check out the city's venues and performance spaces. Even if you don't catch a show – the street vibe is electric with demonstrations and busking happening all over.
Tip: Head to the Virgin Money Half Price Hut located at the Mound Precinct on Princess Street for some great deals.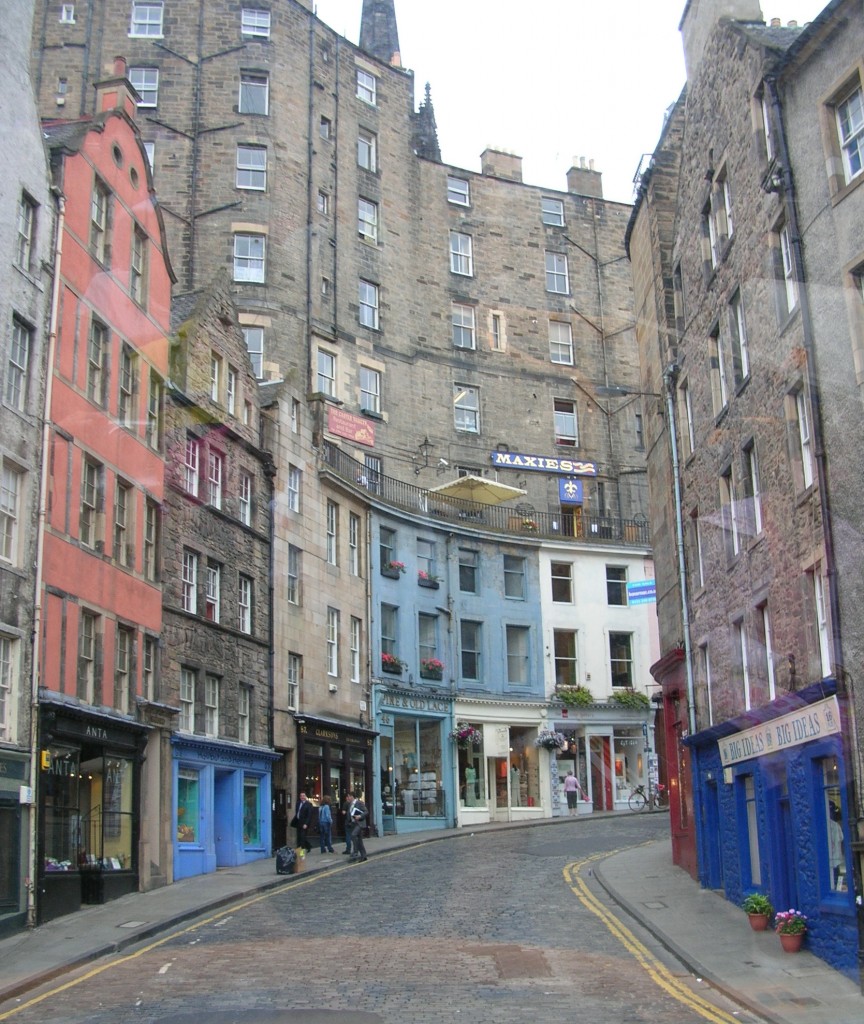 The Real Mary Kings Close
Without a doubt one of the best all-year-round attractions in Edinburgh! At the Real Mary Kings Close you are taken beneath Edinburgh's Royal Mile, where you'll see a maze of hidden streets and buildings that have remained frozen and preserved since the 17th century.
See how people lived back then and hear eerie tales of murder, plague-caused deaths and hauntings.
To this day – visitors have been known to hear scratching coming from inside a chimney where a child perished, sounds of a crowded tavern and a mysterious man has been seen roaming.
My favourite tale is of 'little Annie', an upset ghost searching for her missing doll. She now has a constant shrine full of toys left by visitors from all over the world. It's truly an entertaining and fascinating attraction, giving you a unique glimpse into Edinburgh's past.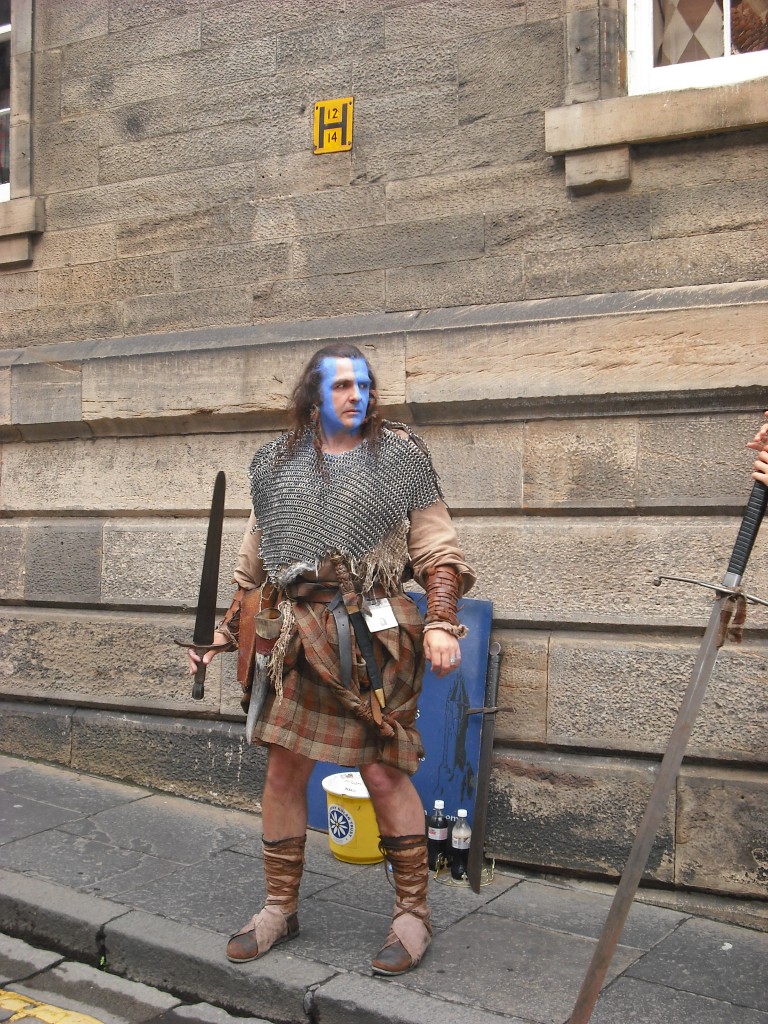 Ghost Walking Tour
No visit is complete without jumping on a ghost-walking tour. Renowned for its dark and bloody history, Edinburgh has endless tales of murder, grave robbing, torture, plague, treason and witch executions.
Explore every nook and cranny of the city and see where harrowing events occurred such as where serial killers, Burke and Hare trawled for their next victims. If you dare join a tour – then be prepared to visit such sights as Greyfries Graveyard at night, be cursed by the South Bridge Vaults and go searching for the terrifying Mackenzie Poltergeist (all available via the 'City of the Dead' tours).
Various operators offer ghost walking tours all-year-round.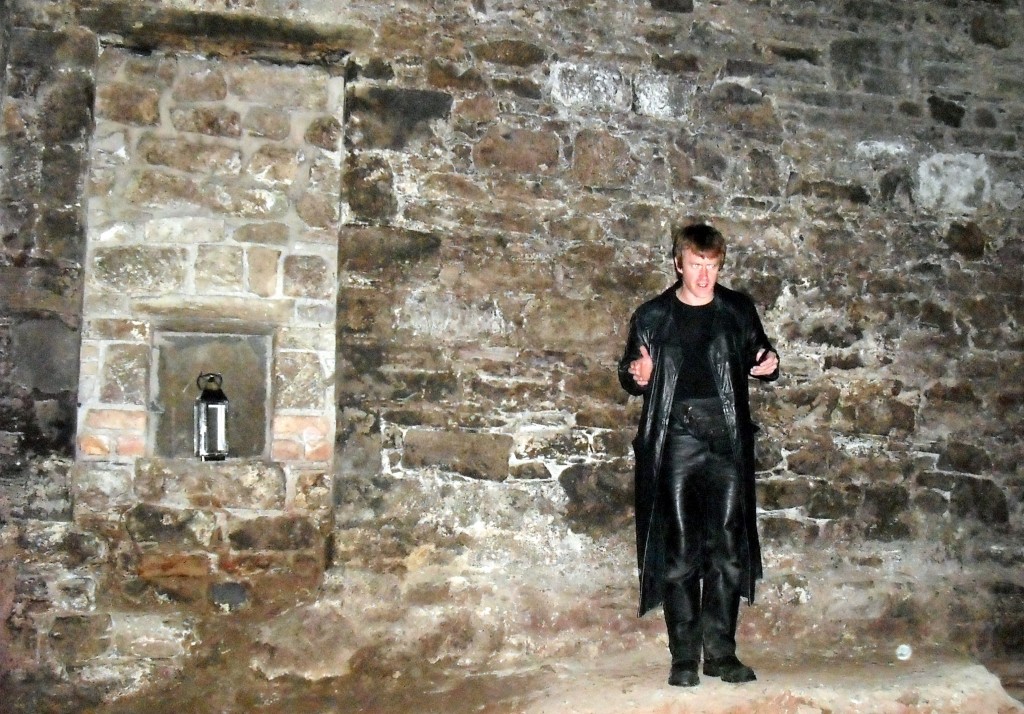 Have you visited Edinburgh? Let us know your essential things to do – drop us a line in the comments below. 
About the writer
Danielle Muller (@stuffitgotravel) is a Sydney-based travel blogger and communications professional. Follow her travel adventures, stories and recommendations at stuffitgotravelling.com.