My brother and I recently popped up to Scotland for a couple of days away from London. On this trip, we discovered some excellent things to do in Inverness, the capital of the Scottish Highlands.
While I am absolutely a seeker of Nessie (the Loch Ness Monster) and all good things that are the Highlands. Especially exquisite landscapes and interesting history. It hadn't even occurred to me that we could get to Inverness so easily.
Yet, just one hour's flight from London, you can find yourself amongst the fresh air and friendly people of Inverness.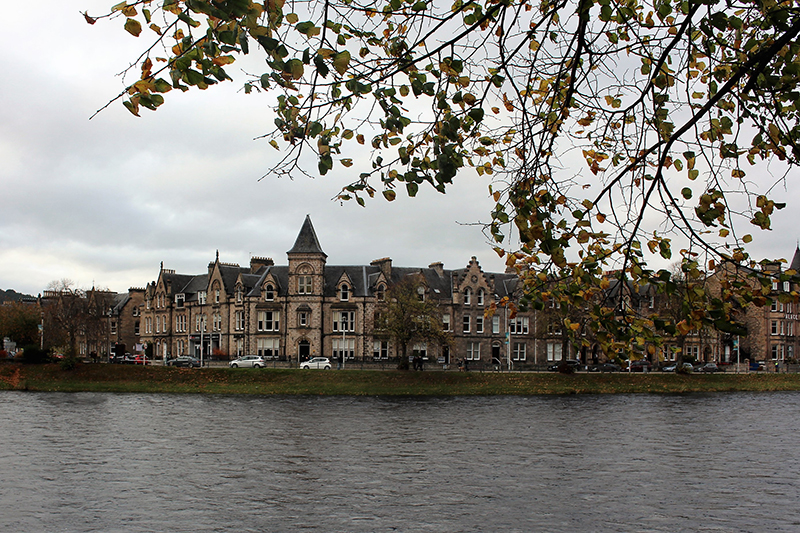 Things to do in Inverness
Exploring Inverness
The city of Inverness is quite small and easy to get around on foot.
There's plenty of things to do and see in Inverness. We started with a walk through town to get our bearings. Inverness is well signed, so you can easily find your way around. We explored the older areas and Victorian market, down to the shopping pedestrian high street area. The visitor information centre staff are friendly and helpful.
From Inverness' shopping strip, you can wander up to Inverness Castle, and then down the hill toward the Ness River. We stopped to explore beautiful churches, Inverness castle and take photos from the pretty bridges that link both sides of the city.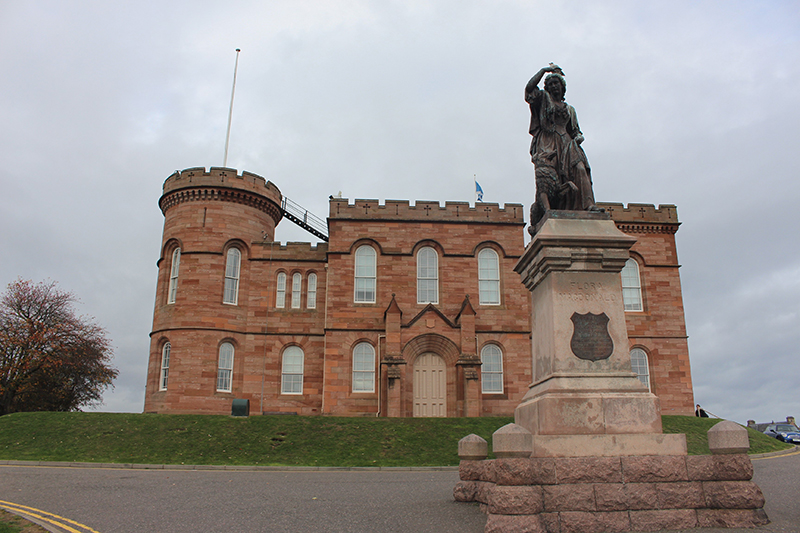 Exploring the area
Inverness is a tourist hub with numerous tours on offer that you can pre-book or sort when you're there. I'd suggest you head as far out as Skye or back down to Edinburgh or Glasgow.
While in the city we stayed on foot which was fine.
Our two day itinerary was carefully considered so that we could take in a taste of Inverness without exerting ourselves.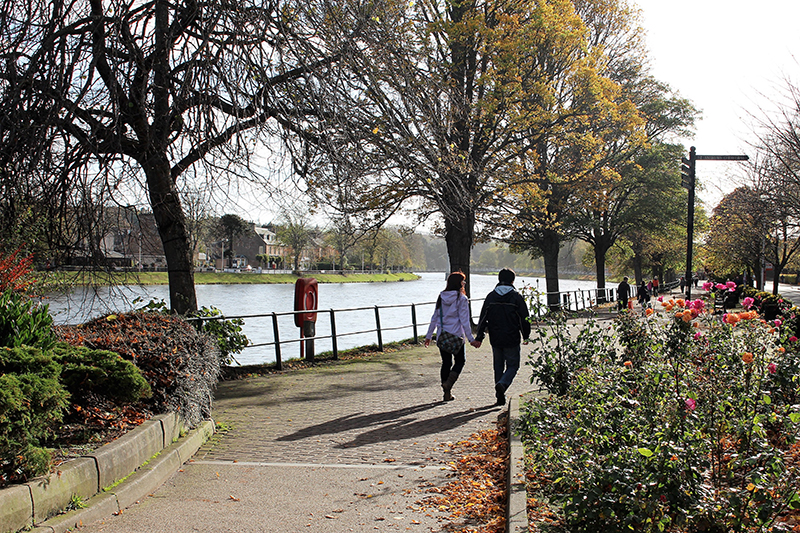 Urquhart Castle ruins and Loch Ness
A visit to a castle is a must, and the ruins of Urquhart Castle area easily accessible by car or coach.
For about £10 you can take a coach from Inverness' bus station (the transport centre is near/behind the train station). It's half an hour along the shores of Loch Ness, to Urquhart Castle.
This medieval castle's ruins date from the 13th to the 16th centuries. It's set on the shores of the loch and a fabulous experience.
You can also reach and view the castle by taking a cruise on Loch Ness, which again, you can arrange when you're in Inverness.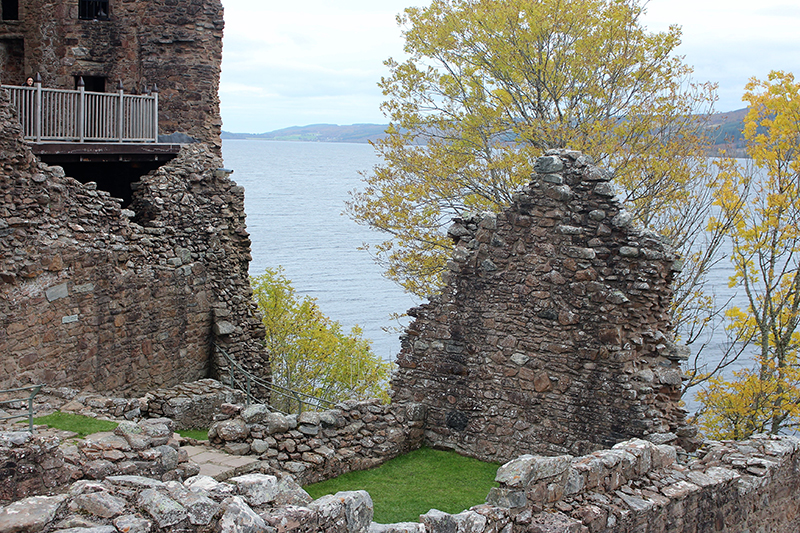 En-route to Urquhart you pass the Loch Ness Centre and Exhibition, which will fulfil all your Nessie needs. Keen to find out more about the story behind the folklore and buy souvenirs here.
You can also wander underneath the store and the road to the banks of the loch for more beautiful photo opportunities.
We did this trip in an afternoon and I'd highly recommend the experience as part of your 'things to do in Inverness' list. Just be organised with when the coach is due to return. They only run every hour or so.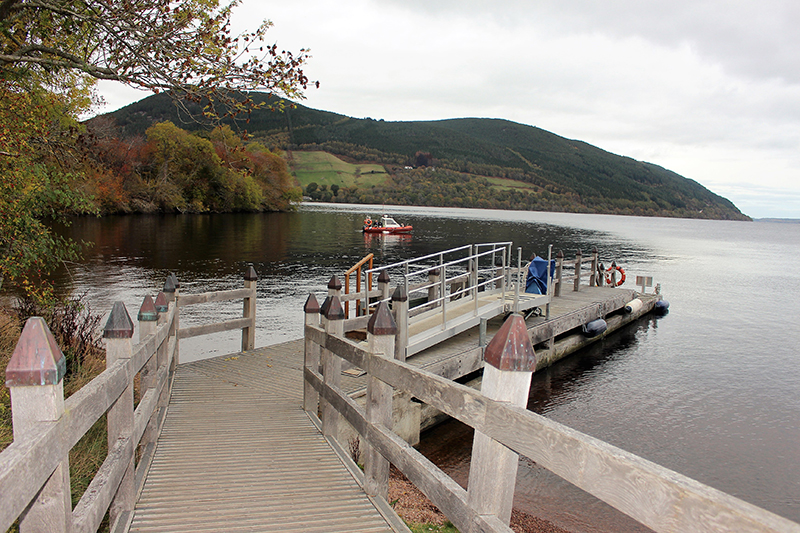 Culloden and Clava Cairns
For a true slice of Scottish history as well as some unbeatable landscape view. Get out of the town about half an hour to the Culloden Battlefield and visitor centre.
Culloden Battlefield is the site of the 1746 Jacobite Rising that came to a brutal head in one of the most harrowing battles in the history of this region.
There is an immersive cinema experience as well as café and rest spot. Of course you can respectfully visit the site yourself.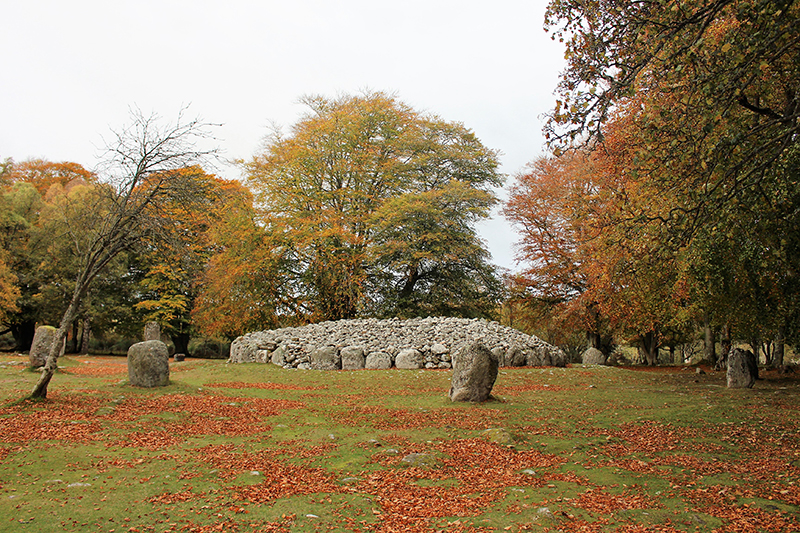 When we were heading out this way we got to chatting to a local on the bus, and she told us about an incredible ancient site called Clava Cairns.
As a fan of the series Outlander, I was actually aware of the site and to discover it was so accessible (with a little adventure along the way), we decided to go and explore.
Read about our adventure to Clava Cairns
Bus no. 5 gets you to Culloden Battlefield's visitor centre, from where you can walk to Clava Cairns. The return trip was about £5.
Be mindful not to get other buses that say they are going to Culloden, as they are going to the residential area, not the destination intended if you're seeking the experience outlined above.
This experience is well worth it. The weather can change though so be prepared. It's the best part of a day trip from Inverness, but still close to town which is very handy.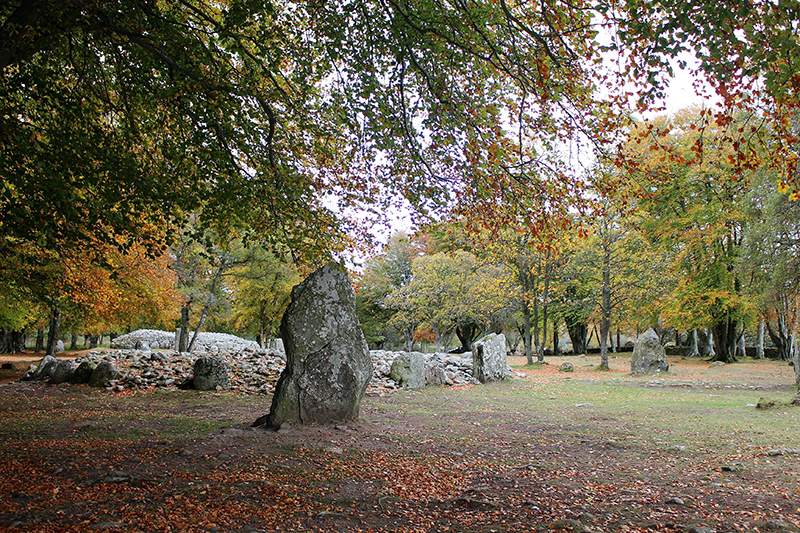 Eat and drink in Inverness
I'd recommend trying a Scottish whiskey at a pub around town – there's plenty to choose from.
Our favourite pub is The Castle Tavern, which is positioned just above Inverness Castle, and has a delicious menu, nice drinks including local options, and a cool view across the city.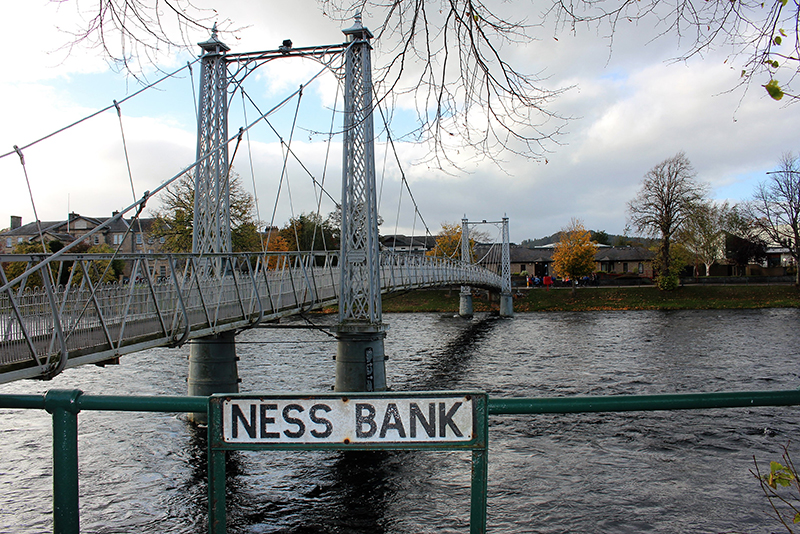 Getting around
We found transport in Inverness easy and reliable. While you do need to be prepared ahead of time and know when your bus to the airport is due, for example, we found it all ran efficiently to time.
Buses to and from the airport run every half an hour or an hour at quieter times, at just over £4 each way (2018).
There's plenty of other ferry and bus or coach options that will help you discover things to do in Inverness and on the town's outskirts. You can find out more by dropping into the train station, bus station or the visitor information centre in the middle of the mall in town.
You'll also find many tours that will take you around the region and up to Skye, ranging from periods of one day to three or four – these can be booked in advance online, or ask for more information in the tourist information centre.
And if you're an Outlander fan like me, there are indeed a number of tours that will show you around famous filming sites.