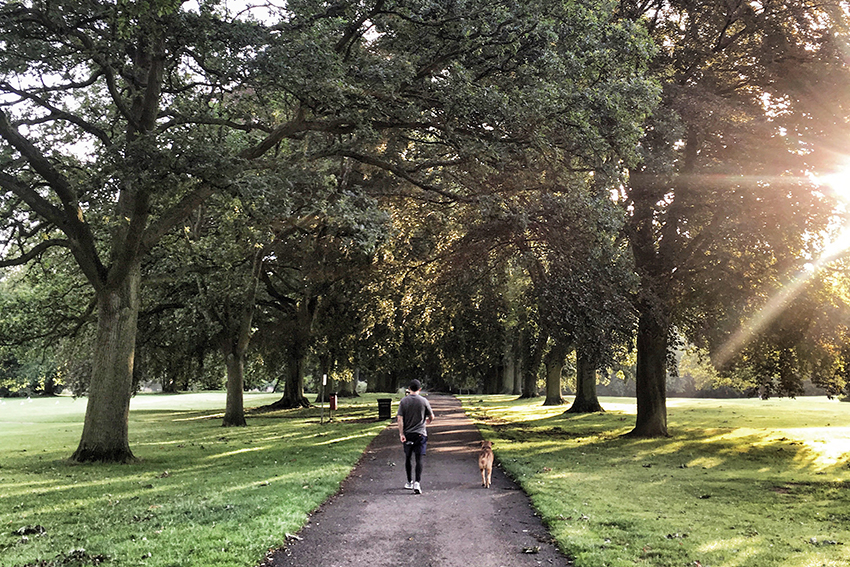 The Northampton train station serves London in just over an hour and Birmingham in just under. This is a town most people will have passed through at some point.
We were in Northampton for our first long stay house/pet sit, with Luna the beautiful Shepherd The closest we'd been previously (and on the same train line) is Rugby, birthplace of the game of the same name.
There is so much to see and do in this cute market town. Next time you're on the west coast mainline get off at Northampton train station and see for yourself.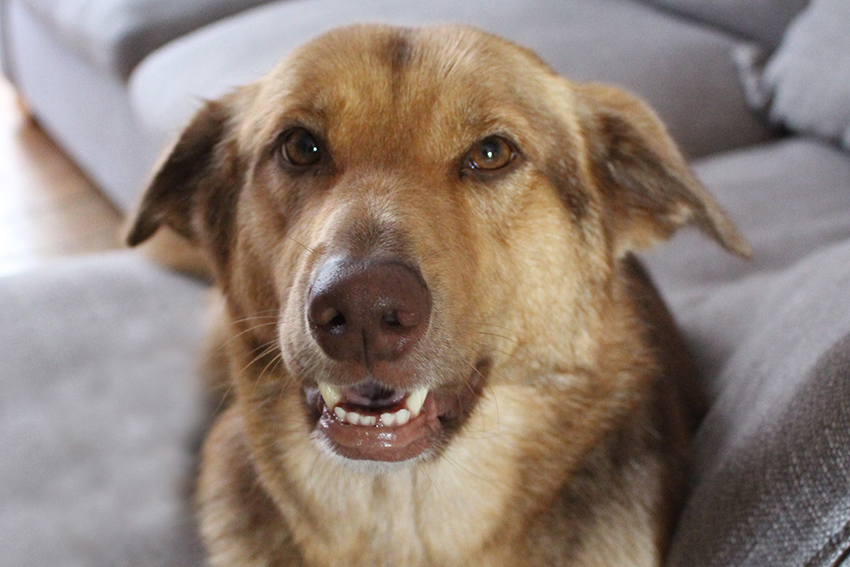 Northampton train station and destination guide
As the county town of Northamptonshire, Northampton is steeped in history, with archaeological evidence dating back as far as the bronze age.
It wasn't until thousands of years later that the town grew in national importance, following the building of Northampton Castle in 1084.
It went on to become one of the most famous Norman castles in England, an occasional royal residence and regular host of parliament.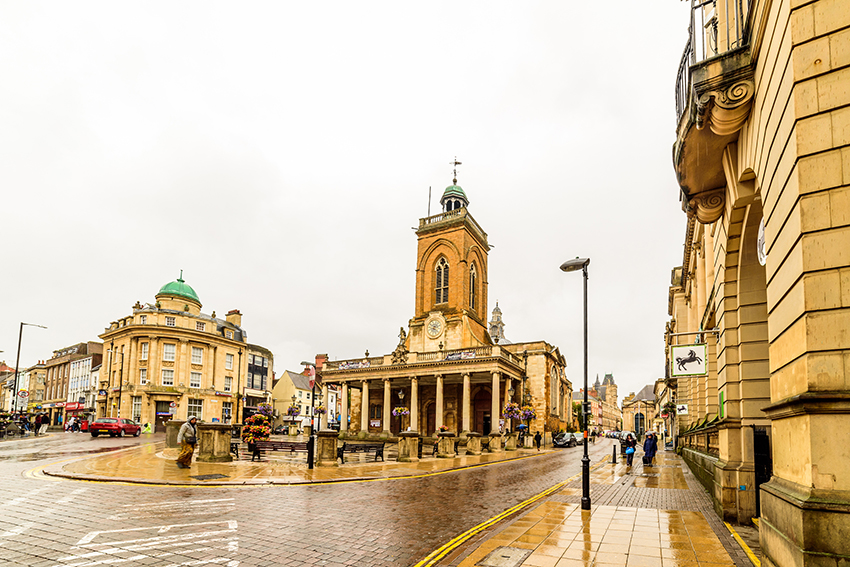 Unfortunately, there's not much left to see. Charles II ordered the destruction of the town walls and most of the castle in 1662 after the town supported the roundheads in the English Civil War.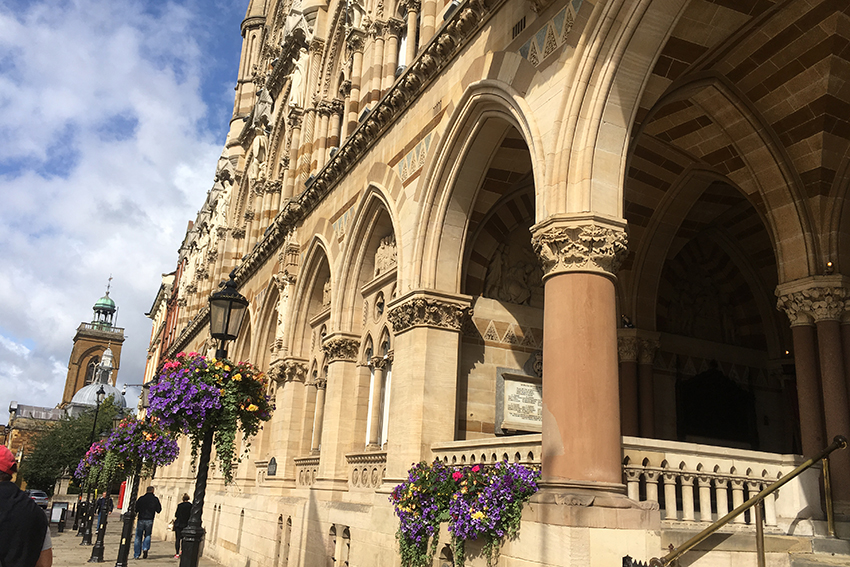 The rest of the castle was flattened to make way for the train line. The Poster Gate only remains visible today. It was dismantled from its original position and rebuilt into the walls of Northampton railway station.
The town was hit by more destruction in 1675 with the Great Fire of Northampton. This fire destroyed an estimated 600 buildings. Although, Welsh House on Market Square and Hazelrigg House both survived. They are now Grade II listed buildings worth a visit.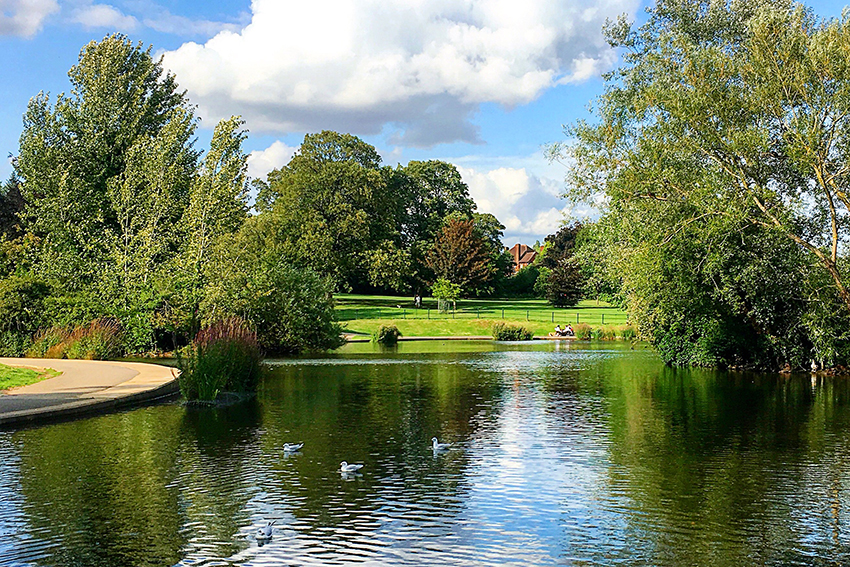 Where to visit in Northampton
Abington Park was just up the road from where we were staying on our house sit, and it's beautiful!
The park was built on the site of a medieval manor house and mill which was mentioned in the Domesday Book. It's Northampton's oldest and most popular park. Some of the ruins are really interesting, reminiscent of what you can find in York.
The park features two lakes, a model boating lake and the church of St Peter and St Paul. It's home to Abington Park Museum, which is housed in Abington Park Manor House.
It won't come as any surprise to hear that the town is home to a museum of Leathercraft, also based in the house.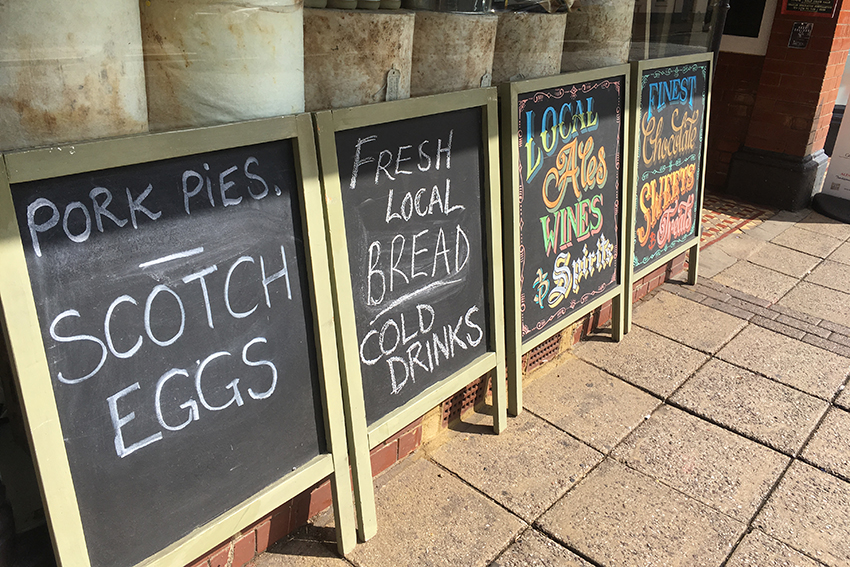 What's with all the shoes?
Northampton has long been a major centre for footwear and leather manufacturing. By the end of the 18th century, a third of all adult males in the town were making shoes. It also supplied the British army with more than 23 million pairs of boots for World War I.
Barkers, Churches and Trickers are three of the most famous names to come out of the town. Although Churches, which was founded in 1873, is no longer a family run business after it was bought by Prada in 1999.

Trickers might be the least known name on the list, despite having a royal warrant. That's because 80% of their sales come from overseas.
All three brands still have factories and factory shops in the town today.
This area was also famously the location for 2005's Kinky Boots which was later turned into a popular Broadway production.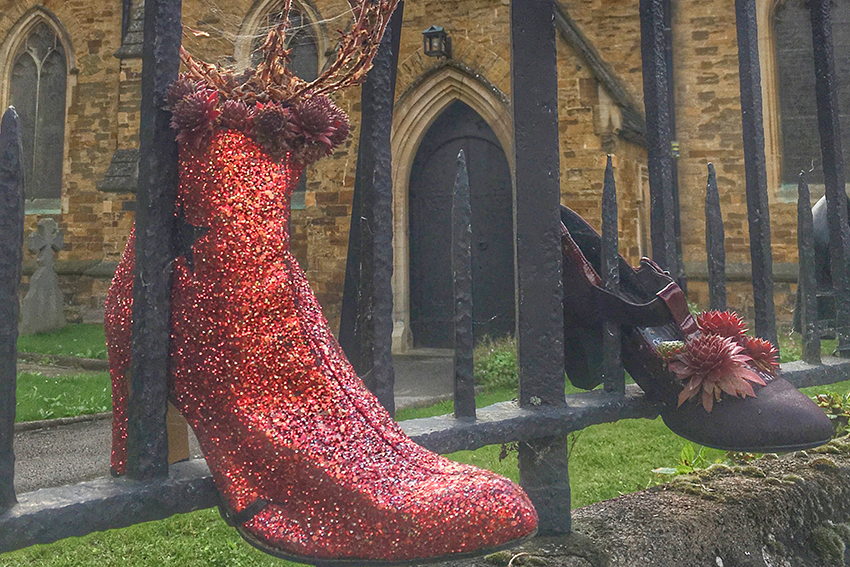 From shoes to shopping (for more shoes?)
Shopping is another reason to visit the market town. There are three shopping centres, including the Grosvenor Centre, Weston Favell and Market Walk shopping centre, which are home to all the high street favourites.
We also discovered some excellent vintage and second hand stores. A highlight is Vintage Guru spread across two floors and boasting many locally handmade gifts.
This is all as well as the widely acclaimed market, which has taken place in its present location since 1235!
So, if it's history, some bargain leather or a sporting event, with both Northampton Town football club and Northampton Saints Rugby based just outside the town centre, there are plenty of reasons to visit.
Onwards on our house sitting journey: we went from here, a town all about shoes, to house sitting in an Irish town that's all about hosiery. Find out more