AUSTRALIA'S MOST INSPIRING YOUNG WRITERS UNCOVERED 
Last week seven of Australia's brightest writers discovered they were winners in a national student writing competition hosted by Sugoi Media Australasia and Media Bootcamp Australia.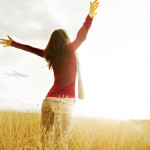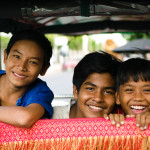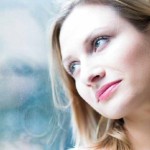 READ THE WINNING ENTRIES
The competition, promoted throughout high school English departments Australia wide, garnered much attention and the standard of entries was exceptionally high. Aspiring writers and media stars were encouraged to submit a piece of up to 500 words in any format (i.e. poem, interview, news story, fiction…) but the work had to relate to the theme "INSPIRE".
Director of Sugoi Media, Sarah Blinco, says, "The judging panel which consisted of media, publishing and education professionals, was excited and surprised to receive so many high quality entries from across Australia. It was difficult narrowing down to finalists, let alone choosing winners. As it was, we extended the 'final six' to include a seventh outstanding and unique entry. It's been so rewarding liaising with enthusiastic young talent. Too often media spotlights those youngsters behaving badly, and this is an excellent opportunity to promote the quiet achievers − the kids who are smart, hard working and switched on − who actually do deserve the attention."
Each of the winners achieved their first ever published piece by being showcased on popular lifestyle website, travellivelearn.com, which receives thousands of visits from all over the world each month. They will also enjoy a digital mentoring session with an industry professional as part of their prize, in order to assist them to hone in on individual writing and media goals.
This national writing competition was hosted in conjunction with Media Bootcamp, a world-first digital mentoring and training program designed to provide extra assistance to high achieving English and media students keen on a career in communications, media, publishing, radio or PR. It's particularly useful for students in the city who want to get a head start on their careers, and students in regional parts of Australia who lack resources and opportunities to be trained and mentored by relevant industry professionals. Media Bootcamp was developed in 2012, has already fostered exceptional young talent around the country, and has assisted a number of students into trainee roles in radio and communications well ahead of the time it usually takes to get a foot in the door of these competitive industries.
–ends–
For further information please contact info(at)sugoimedia.com.
Editors, additional links of interest: