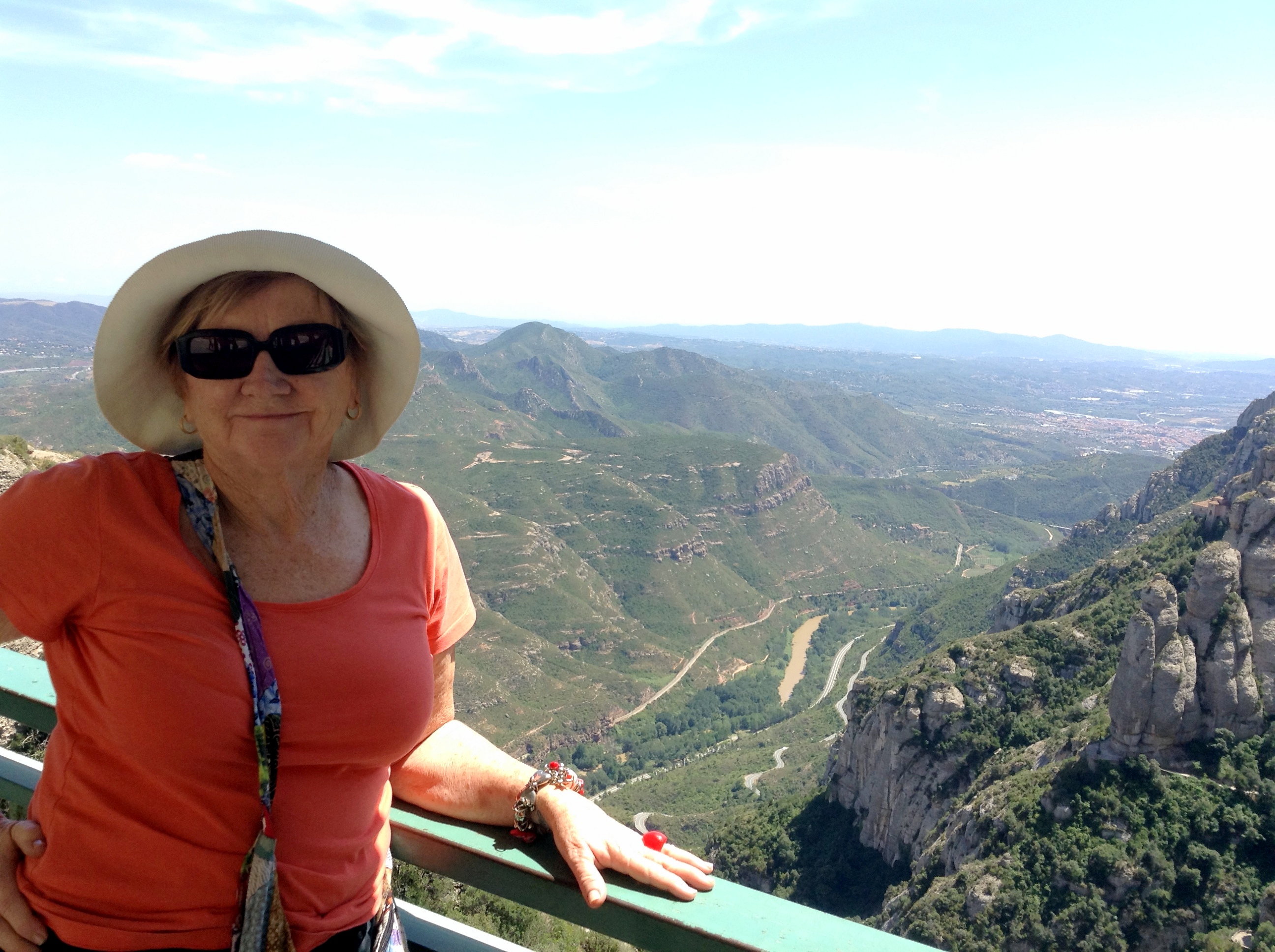 Lorraine Dawson decided to learn Spanish a few years ago, after harbouring a desire to do so for many years, but simply never having enough time to begin.
She didn't let living on the Gold Coast in Australia deter her, and went about finding classes and tutors who could enlighten her on how to learn a language at any age.
Last year Lorraine finally had the chance to put her skills to the test on a visit to Barcelona.
We think she is a wonderful example of someone who overcame fears and challenges of learning a new language, particularly as a mature student, so we have asked her some questions on how she did it, what she's up to now and her advice for others who might like to try…
How to learn a language at any age
Why did you choose Spanish as the language to learn?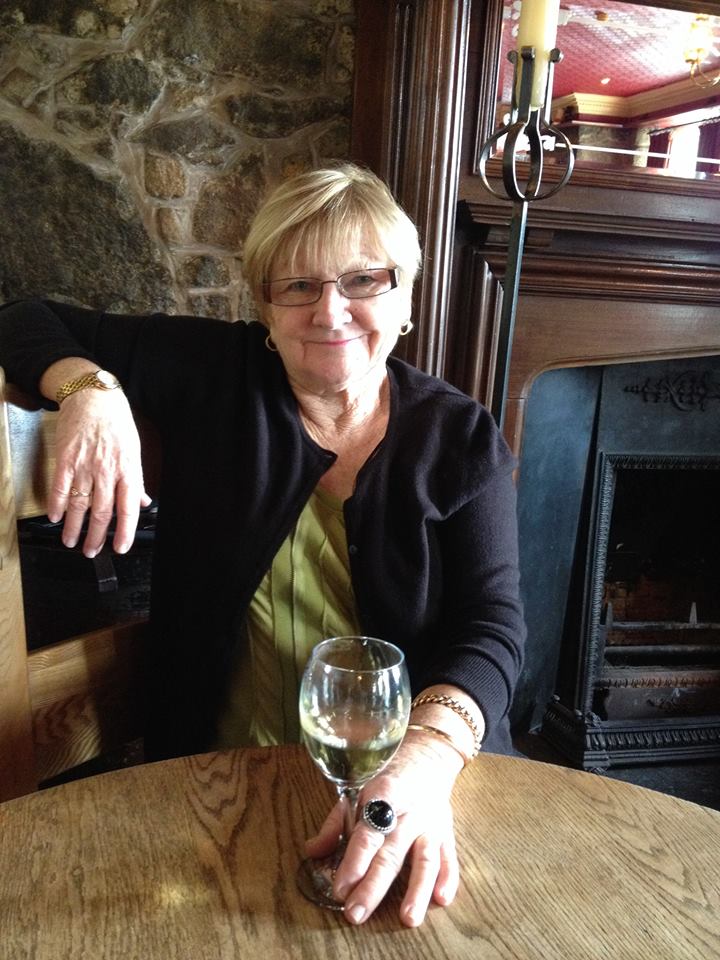 Four years ago (2012), after being retired for six years, and at the age of sixty eight, I looked up the U3A (University of the Third Age) website to see what courses were on offer, and to my delight, 'Learning Spanish' was one of them, so I decided to enrol.
I had been misinformed about Spanish being the easiest language to learn, which is why I chose it! I actually never had any specific language in mind.
When did you start studying?
When I turned 68 I decided it was time to stop procrastinating and enrol. Signing on for my first Spanish course was an achievement in itself. To say I was a little nervous and anxious would be an understatement.
Our teacher was a Spanish-speaking lady called Trinidad, who comes from the Canary Islands. There were about fifteen people in the class, twelve of whom had already been studying for a year or two, and some already knew another language, apart from English. There were three of us who were beginners.
I would be lying if I said I found it easy to start with. We had typed sheets from which we worked, and at first I didn't know where I was. For the first year I felt embarrassed that I could not answer the questions or translate the reading, which was in Spanish.
This was compounded by the fact that except for the beginners, everybody else could. I realise I had unrealistic expectations about how quickly I might grasp the language, but that is how it was. It was hard. One of the ladies who started with me dropped out after a few weeks, and the other one dropped out of the class after the first year.
Can you explain a little about the steps you've taken through the process of learning Spanish?
I went for one hour a week, and we did not go in the school holidays. We had homework. The first year was the hardest.
The second year was better. Our teacher went overseas for four months, and did not continue teaching at U3A. She decided to teach the class at her home, and we were separated into an intermediate class, of which there were three of us, and an advanced class.
The two ladies in my class have sons who live in Spain, and had married Spanish girls, so they decided to learn Spanish to be able to converse with their daughter-in-law and their families.
I progressed much better in the second year.
Once we were separated into an intermediate class where there were just the three of us, I felt more comfortable being with people who were on a similar level to me in the learning process.
Almost all of the people in the two classes were retired school teachers, whereas I had left school at fifteen. I would forget what a "conjunction" was, but I just asked to be told again, whereas the retired teachers didn't forget these sort of things.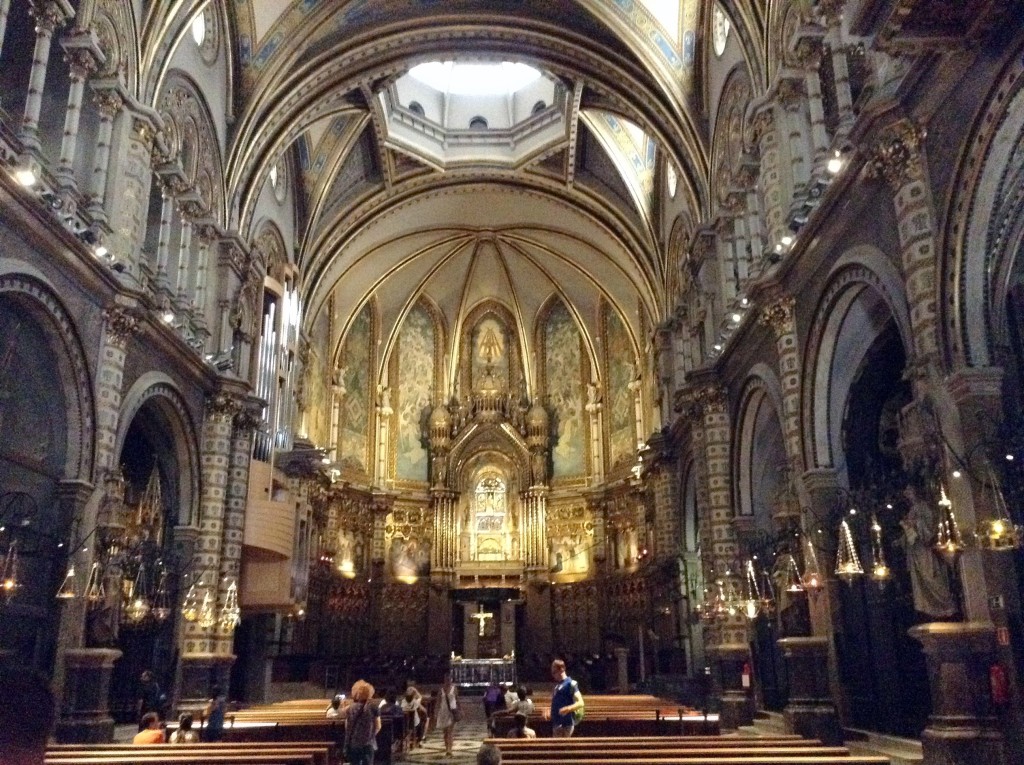 What did you gain out of actually having the chance to be immersed in the language in Barcelona in 2015?
I went to Spain with my son for five days and I made sure every day that I was there that I spoke Spanish as much as I possibly could, even if it was just asking for a cup of te con leche, por favor (tea with milk please). It was such fun.
When I arrived at the hotel, I informed the staff on reception that I was learning Spanish, and that I would be attempting to speak to them in their language, and would they please correct me when I was wrong.
They found this quite amusing, and were happy to oblige. My son was impressed with how well I was doing in learning Spanish. Being amongst the Spanish people inspired me to want express myself in their language while I was there, and I found they really appreciated the fact I was making the effort.
I won't insult your intelligence by saying it is easy to learn a language at any age or at my age, but I have gained so much from trying. I have made it a personal challenge.
I keep telling myself, "You can do this, I AM doing this, and I will not let it get the better of me." I am most determined about it. You don't always remember what you have learnt, but that is OK, other people don't either.
What are your best tips on how to learn a language at any age, for anyone keen to get started this year?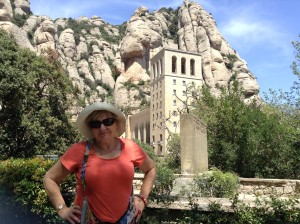 I would highly recommend to anyone considering learning a second language, to go for it. It really gives you quite a boost when you see that you are capable of doing it.
Don't worry if it seems hard and you think you will never get it. It does get easier with time! If you are a senior like me, I am sure it helps with your memory, and what an achievement that you are getting out of your comfort zone and trying something new. Just do it.
What do you think you personally have gained from pursuing the learning of a language, despite not travelling all the time? 
I have made wonderful friends from the people in my class, especially my Spanish teacher, who now teaches me how to cook Spanish dishes, and always brings to dinner a bottle of Sangria which she has made.
The class have had social outings to restaurants where Spanish is spoken, and we have people from Spanish speaking countries come to our class to converse with us. I find it all such fun, and we have a lot of laughs, especially at our mistakes. Just get involved and you will get so much out of it.
Meet more of our travelling friends: why not take a wellness trip to Turkey, or find out what it's like living as an expat in Serbia.
How to learn a language at any age – start here
If you're reading this then you can get started online now. You could try:
MOOCs
Signing up for a MOOC (Massive Open Online Course) – see what's on offer at Future Learn, iVersity, edX or Coursera – it's free!
Apps
Top apps to help you learn on the go include Duolingo, Babbel, MindSnacks, Basuu, and Memrise.
Resources
A helpful places to start on working out the best way to learn Spanish for you is featured here on hobbyhelp.com
Software
Or see if any of this software is helpful – here's a recent guide compiled by PCmag.com.
Do you have a question or comment? Drop us a line in the space below, or on Facebook or Twitter.