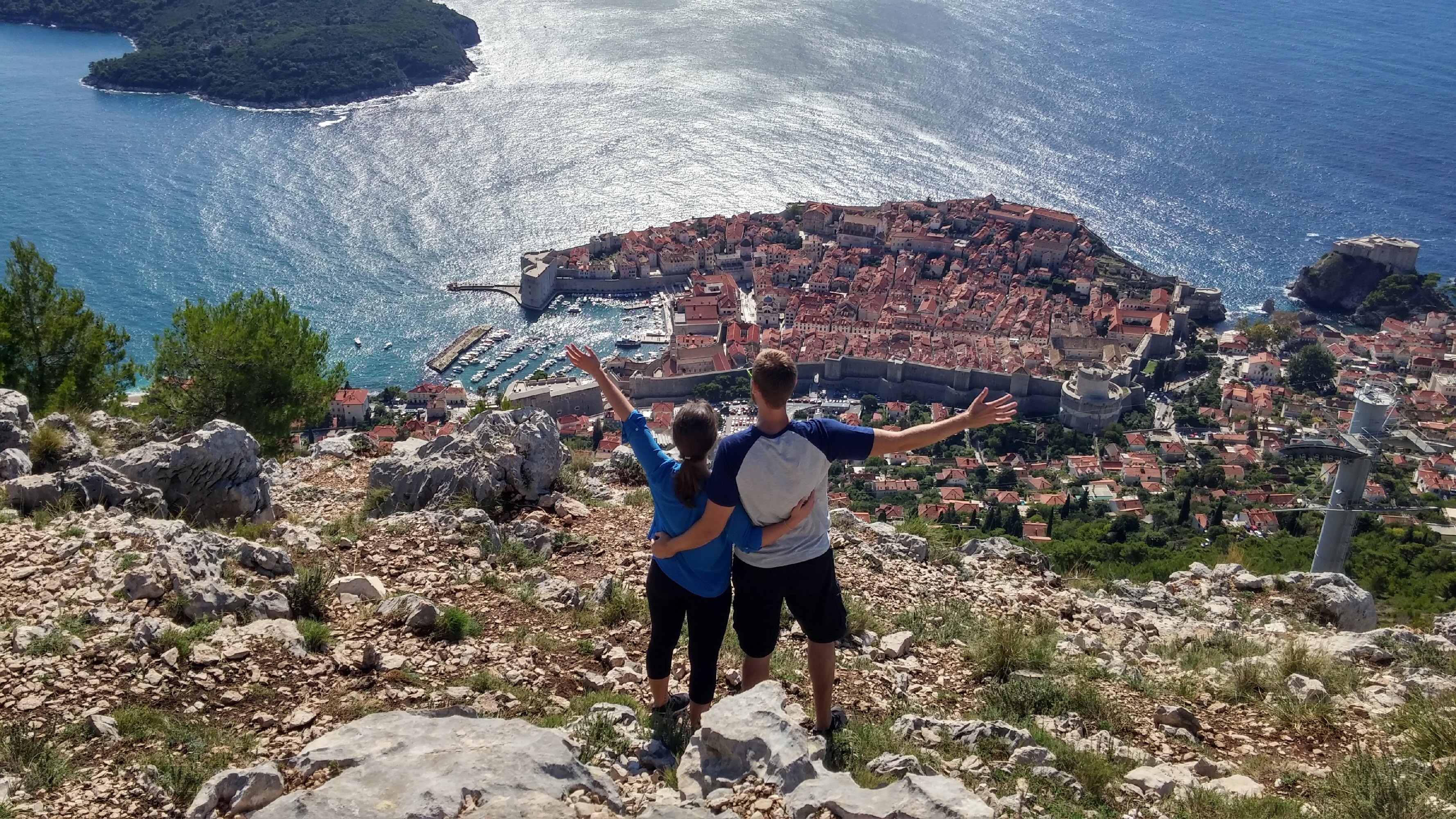 …11 top tips on how to travel the world, and all you need to know about tech, travel and clean underwear on the road! Discover more with world-explorers, Ryan Morgan and Denyka Roberson
---
This past Christmas, Sarah and I decided to visit the coolest city on the Nordic block, Copenhagen. The Danish capital is a clean and dynamic metropolitan city infused with modern architecture, stunning palaces, narrow streets, canals and beautiful homes.
To make our Christmas experience in Copenhagen even more exciting and homely, we were joined by my young cousin, Ryan and his fiancée, Denyka, who for the better part of 11 months have been travelling the world, bouncing from one country to the next, across South East Asia, America, Canada, Europe and the UK.
The last time Sarah and I were experimenting on how to travel the world in a similar capacity, we didn't have the luxury of staying in an Airbnb, or utilising the over-abundance of apps and devices available to locate economical accommodation and flights, compare currencies, and more importantly, make the overall organisation of travel less stressful.
Over a few festive drinks, (at an Airbnb, of course), we had a chat to Ryan and Denyka about all they had learned on the road, since packing up in Australia last January (2015).
Here's the cream of what we learned from our pair of innovative, adventuring millennials.
How to travel the world – 11 top tips with Ryan Morgan and Denyka Roberson
Underwear
The magic number of underwear to carry is 10! Yep, while this is an amusing piece of advice (which was passed onto them on Facebook by another world-explorer before they travelled), they've tried, tested and found it to be true. You can live in one pair of jeans for a week but this rule doesn't apply to underwear, and this number keeps you going for a few days, even when it's a challenge to get your washing done.
Accommodation
Over 90 per cent of their travels (and when friends have not been able to host), they've chosen to stay in an Airbnb – an accommodation brand name that, as travellers know well, has really come to the forefront of the industry over the past year or so. They say the quality, variety, location and price of accommodation Airbnb offers is incomparable. Two of their favourite Airbnb accommodations were in Iceland, and both offered experience as well as a roof over their heads.
One was an old van converted into a room with a double bed and a very warm heater. The scenery was exquisite, and they were positioned uniquely in front of snow-capped mountains with stunning views of the Icelandic wilderness. The other, a barn converted into comfortable accommodation set right in the middle of an Iceland horse farm. The host openly welcomed guests to feed and play with the beautiful animals, all included in the standard price of the listing.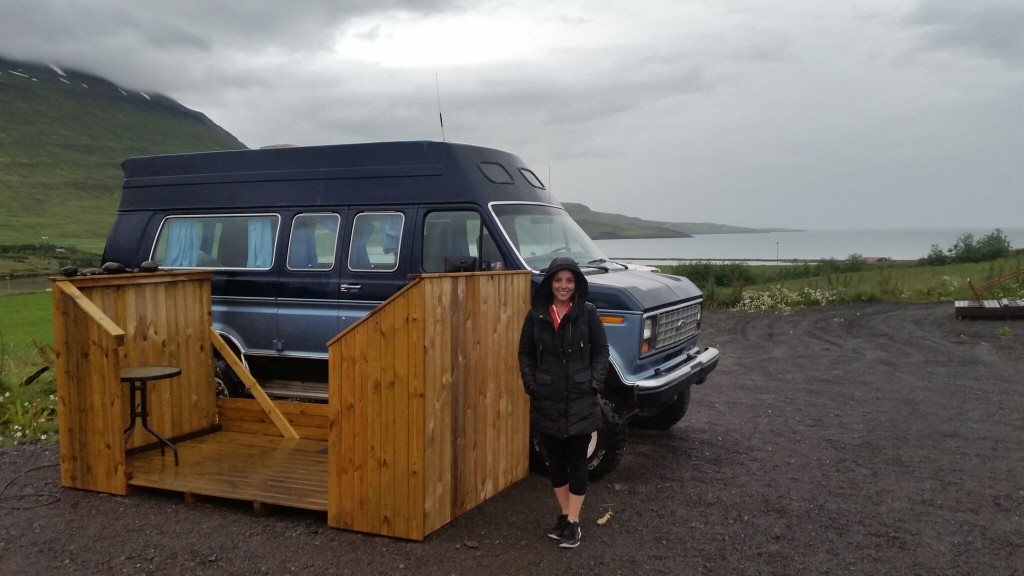 Airbnb is based on trust and reviews. Guests and hosts are both reviewed by one another. Treat the host's home with the utmost respect, leave it clean (like you hopefully would your own space) and communicate openly and honestly. A bad review could prevent you being invited to stay with an Airbnb in the future.
Getting around
For booking the cheapest mode of transportation with the best rates they like Skyscanner, Google Flights and Rome 2 Rio.
Skyscanner – an airline comparison site featuring plenty of airlines around the world, some you probably have never heard of. Skyscanner brings them all together on one convenient space and allows you to compare based on the most important factor, price.
Google Flights – another airline comparison site with a very helpful, unique feature which allows you to view the prices of nearby cities of the region you are flying to. A slight variation in your journey can help you save hundreds, or maybe thousands of dollars off the cost of your next trip.
Rome2Rio – used to search for all types of transport; buses, trains, car rental and flights. Rome2Rio makes suggestions like flying from Dublin to Bristol then catching a bus to Cardiff which was three times cheaper than flying direct Dublin to Cardiff!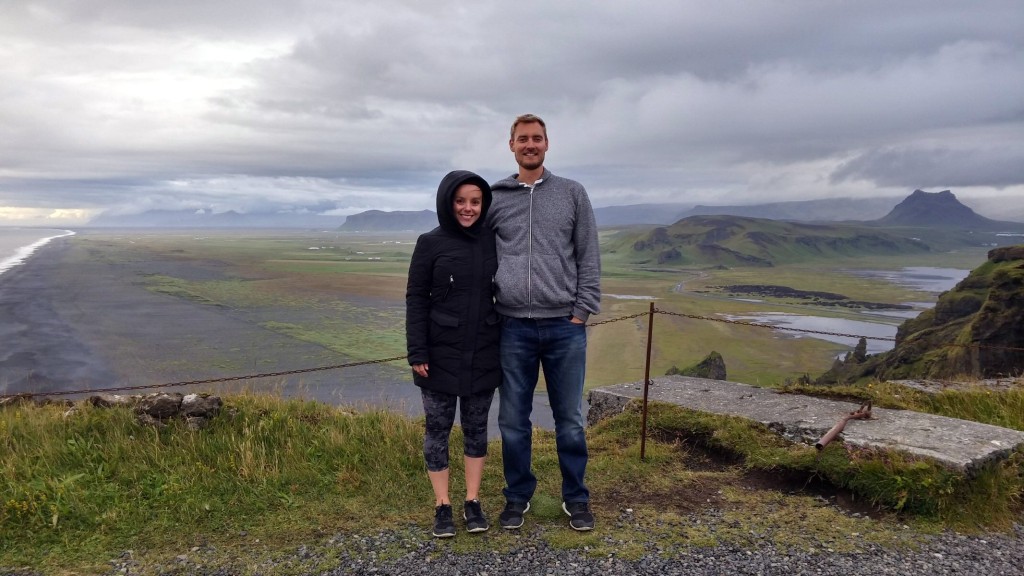 Communication and Technology
Before heading off on their grand adventure, Ryan and Denyka chose to arm themselves with two different top-end smartphones (Samsung Galaxy S5 and LG G3). They decided on this route so that, for example, they could get a better response in situations where one phone's WiFi works and the other doesn't; the cameras work in different ways in varying situations.
Also, sometimes one phone will attract a better SIM card deal around the world than the other, or provide technical compatibility that another device cannot. All in all, this choice has helped with cost-efficiency, security, communication and image/video capture.
Cloud backup
Ryan and Denyka will not live (or travel!) without access to cloud storage. At around $10 a month, they have unlimited Dropbox storage to safely backup everything – documents, photos, video – to the cloud. Their advice is to plan for all of your belongings to be stolen e.g. passports, visas, personal documents and photos – that's worst case scenario. If you're fine to access it via any computer in the world, then your worries are greatly alleviated.
Online security
Don't get complacent about password-protecting your devices and software. They've had personal experience at being surprised about what thieves can gather out of the smallest bit of information that can be garnered from anything from your text messages to emails and logins. If it has the ability to be secured, lock it up!
On the other side of this, Denyka and Ryan have found that it's really easy to ping locations back to family using functions on apps like Google Hangouts, Viber and Whatsapp. This is a terrific idea, we think, because when you're travelling around a country indefinitely and with no set plans, it's important that someone at a home base has a good idea where you have been and where you are. This goes beyond just checking-in on Facebook!
Making friends on the road
Their top tip? Join a local pub crawl everywhere you go! This surprised me at first, but I realised it makes total sense, because mostly people joining in are fellow travellers and soon-to-be international friends. Also, don't be afraid to go and talk to people when you are out, because let's face it, most people are lovely once you get chatting. They have made a lot of friends joking about aeroplane legroom, suggesting ride-shares, and even asking locals on the streets for recommendations on what to do in their hometown.
Networking
It's not just for business people! Start and maintain WhatsApp groups as you travel, and share photos with your new friends (but do this privately, out of courtesy).
Because Ryan and Denyka have cleverly stayed in touch on Whatsapp (and also Facebook), they've been invited to stay in exotic places around the globe. Their new friends love seeing them again, and are proud to showcase their homeland to this friendly pair of Aussies.
They have actually based travel destinations solely on catching up with new friends they have met on the road. One thing they are looking forward to most on returning home to Australia is having their international mates come and visit.
Packing
They reminded us to prioritise what you need, and organise important belongings into one bag; that is, toiletries, clothes for the day or week. Keep your most-needed belongings at the top. Also, they split their belongings so that if a bag was to go missing, they both still have some clothes and essentials to share. Pack light, you do not need to travel with five pairs of jeans.
Over the past year, the contents of their bags has completely changed – from singlets and shorts in South East Asia, to warm coats and jeans in Europe. Remember, it's better to pack light than regretfully over-pack it. If you desperately need something in particular, never fear, if you can purchase it during your travels.
Staying in touch
Denyka and Ryan use Facebook to search for people who live in places they are planning to visit, and have found it to be a really easy way to find friends who are either there when they're visiting, or friends who have just been and who can share travel tips.
Favourite apps
After all this talk about tech, what are their must-have apps (aside from Airbnb, Whatsapp and Dropbox, as mentioned above) for on the road?
1. Google Maps – Ryan and Denyka use this app religiously as it provides detailed information about an area, as well as specific directions from one location to another. Important when trying to find an Airbnb in an unfamiliar city. Thankfully the app also offers aerial and street views of properties. How many arguments do you think this prevents!
2. Maps.Me – the offline equivalent of Google Maps. Although nowhere near as many features, it will still get you back to your accommodation in a pinch. Country maps are downloaded while on a WiFi connection, to be used later while offline.
3. XE Currency – allows comparison and conversion of currencies on-the-go. They found this helpful particularly when purchasing groceries, souvenirs and the odd beverage, and is critical when you're sticking to a budget.
4. Uber – connects drivers with passengers directly, unlike hailing a taxi or booking through a centralised service. The pair find Uber to be significantly more economical than a taxi. Also, the app tells you how many cars are in your area, and the cheapest, fastest route to a destination.
5. Tripomatic – allows users to choose attractions they want to see and creates a day-by-day itinerary for any journey. Travel books are too heavy to carry, this app is the perfect replacement.
Sarah and I collected magnets of our favourite destinations around the world. Ryan and Denyka's tradition is a little more physical – they take photos of themselves doing handstands in front of iconic landmarks and buildings!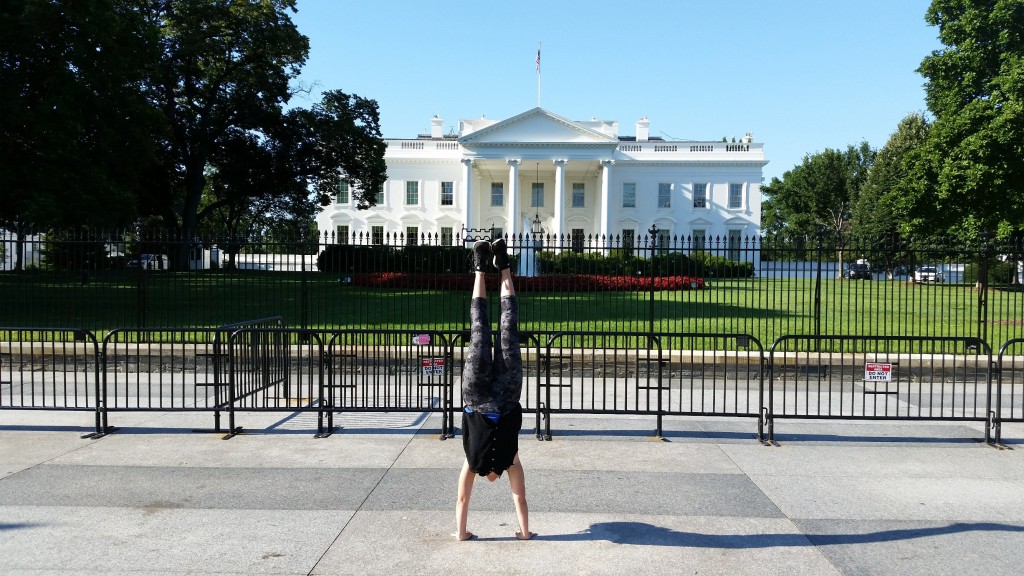 If you've found this helpful, have a tip or story to share, please let us know in the comments below.