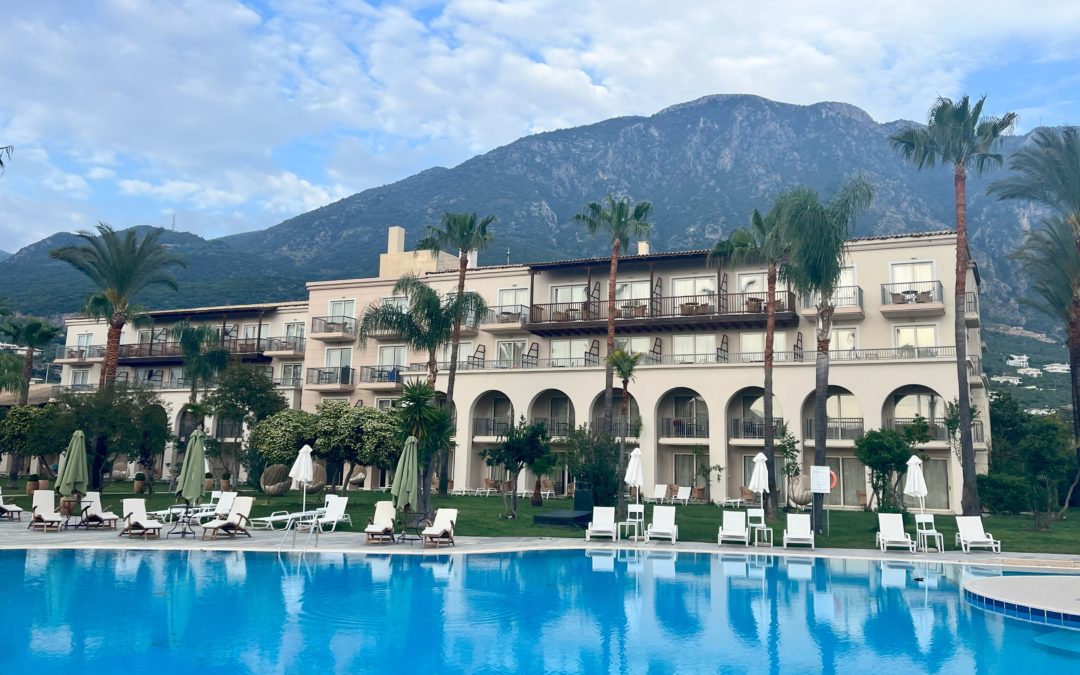 If you have been considering a new setting for your remote office, here's why you should look no further than to work from Kalamata in Greece as a digital nomad! With its vibrant atmosphere, excellent amenities, and commitment to sustainability, Kalamata is ideal for digital nomads. After visiting recently and having a new-found interest in remote working ourselves, Cooper and I started imagining what it would be to like to live and work here. Following are are five of our insights as to why you should consider working from Kalamata as a digital nomad.
Kalamata, Greece
This wonderful spot is the economic, commercial and cultural centre of South Peloponnese in Greece. It is the capital city of the Messinia region and serves 100,000 people every day. Kalamata is a modern all-year round bustling destination with a rich history and a multitude of attractions. Nestled at the apex of the Messinian Bay, it is known for its stunning coastline, lush mountains, and delicious local produce.

Why work from Kalamata in Greece as a digital nomad?
Kalamata is renowned for its Mediterranean climate, with hot, dry summers and mild, wet winters. This creates a paradise for outdoor enthusiasts. You can enjoy hiking, swimming, or simply relaxing on the beautiful beaches. Kalamata's beach, a long stretch of sand and pebbles, is one of the city's main attractions. It is frequently awarded the Blue Flag for its cleanliness and the quality of its facilities.
The cityscape is a fascinating blend of old and new, where contemporary architecture coexists with historic buildings. The Old Town of Kalamata, situated at the foot of the Kalathi Mountain, is a must-visit area. Its narrow alleys, traditional houses, Byzantine churches, and the imposing Kalamata Castle, offer a trip back in time. The modern city, on the other hand, is vibrant and lively, brimming with shops, cafes, and eateries.

Culture and history
Kalamata is also a city of culture, hosting a variety of events throughout the year. It is home to the International Dance Festival, which is held every summer and attracts performers from all over the world. The city also houses a range of museums. These include the excellent Archaeological Museum of Messinia and the Folklore and History Museum.
Find out more about all that's on offer in Kalamata. Visit the Municipality of Kalamata's website here. Start by browsing the 'visitors' section.

Kalamata's famous foodie delights!
Kalamata is known worldwide for its olives and olive oil. This produce is considered some of the best in the world. We would agree – especially after having the chance to attend the city's annual Food Stories event (pictured below)!
The local cuisine is a gastronomic delight. Traditional tavernas serve a multitude of dishes made from fresh, locally-sourced ingredients. Food lovers will particularly enjoy the local markets on every Wednesday to Saturday. Score deals on the famed Kalamata olives, local honey, figs, and the region's renowned wines.
Kalamata is a city that charms its visitors with its diverse offerings. These include beautiful natural scenery and vibrant lifestyle, rich history and cultural heritage. And let's not forget its delectable local cuisine. Whether you are a history buff, a nature lover, a foodie, or a culture enthusiast, Kalamata has something for everyone.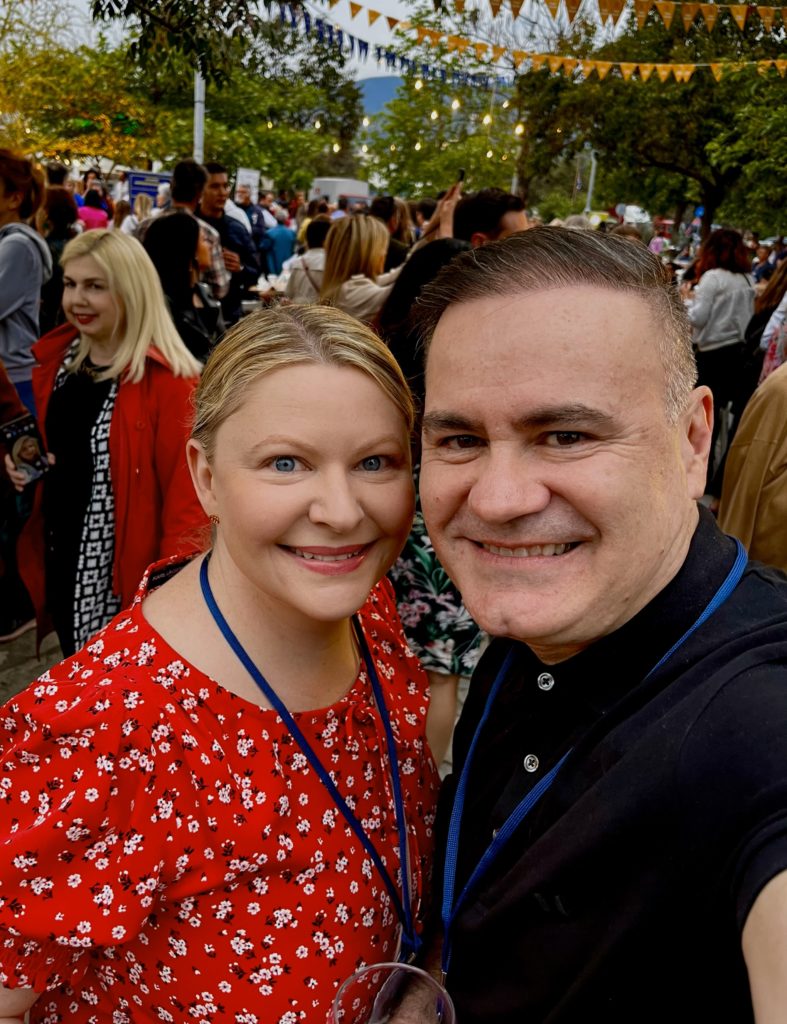 5 great reasons to work remotely from Kalamata in Greece
Which brings me back to why you might want to work from Kalamata in Greece as a digital nomad! Obviously before planning to move here to live and work, you need to check your eligibility. If you're not being sponsored to move, you may be eligible for a digital nomad visa in Greece. Here's more info on that.
Our five pics for why this is a secret gem on the digital nomad map:

Awesome lifestyle opportunities in Kalamata for digital nomads
Kalamata offers an amazing quality of life – great weather and a lively atmosphere year-round. The cost of living is reasonable, making it easy for digital nomads to enjoy the many attractions and activities here. Whether you prefer spending your days lounging on the beach, hiking in the nearby Taygetos Mountains, or exploring the bustling city centre, Kalamata has something for everyone.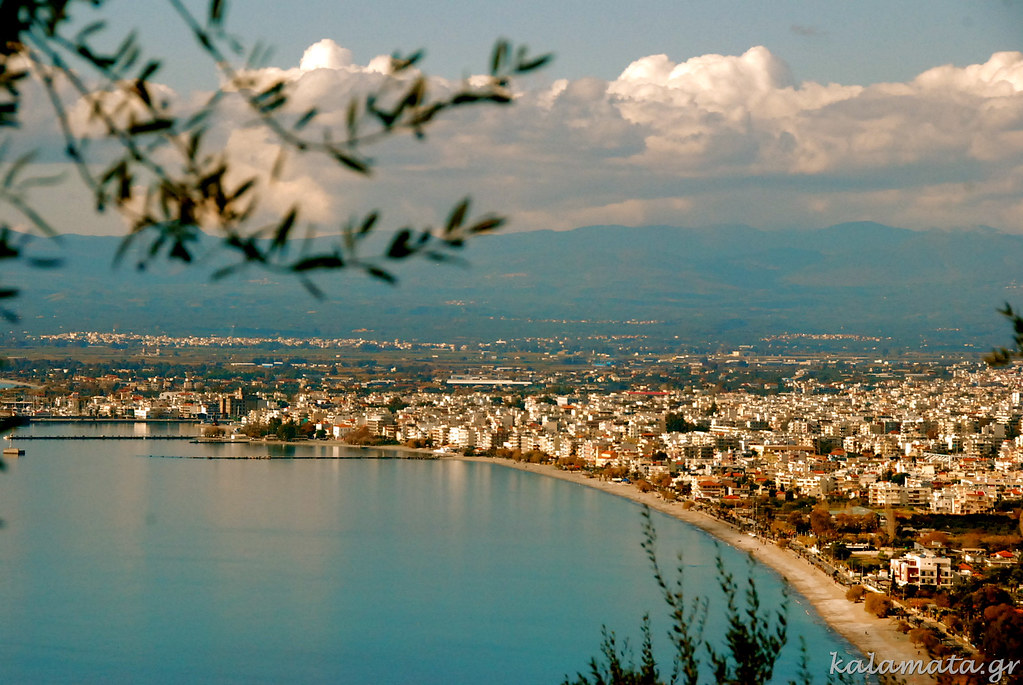 Terrific remote working amenities
Kalamata is well-equipped for digital nomads, offering top-notch remote working facilities, such as the fantastic co-working space Phaos ΚΟΙΝΣΕΠ (House by Phaos). The city is continuously investing in its internet and infrastructure, ensuring that you'll always be connected and able to work efficiently. With reliable Wi-Fi and plenty of cafes and public spaces to work from, you'll find it easy to stay productive in Kalamata.
The Work From Kalamata website is quite new too. Browse it here for more information about working remotely in this region.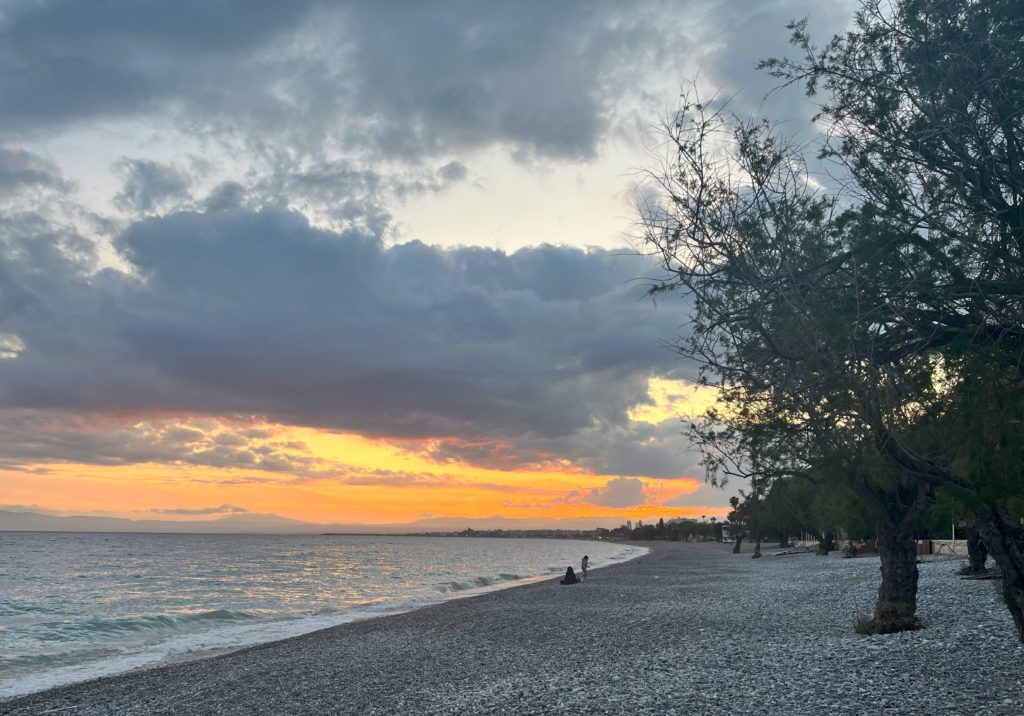 Sustainable focus
This wonderful place is committed to environmental sustainability. Its people and leaders are passionate about taking care of their own backyard. The municipality is actively involved in European initiatives to make a real impact on the environment. Kalamata is one of the European Commission's 100 'smart cities' across the EU that have committed commit to a goal of climate-neutrality by 2030.
By choosing Kalamata as your remote work location, you'll be supporting a community that is taking active steps towards a greener future.

Getting around in Kalamata, Greece
Navigating Kalamata is a breeze, as the city is compact and easily walkable or cyclable. If you prefer public transportation, the city's bus system is efficient and regular, making it simple to get around. Need to travel further? There's a quick bus to Athens (pictured below) that runs along a new highway, getting you to the capital in under three hours. And with an international airport located in Kalamata, exploring the rest of Greece or Europe is just a flight away.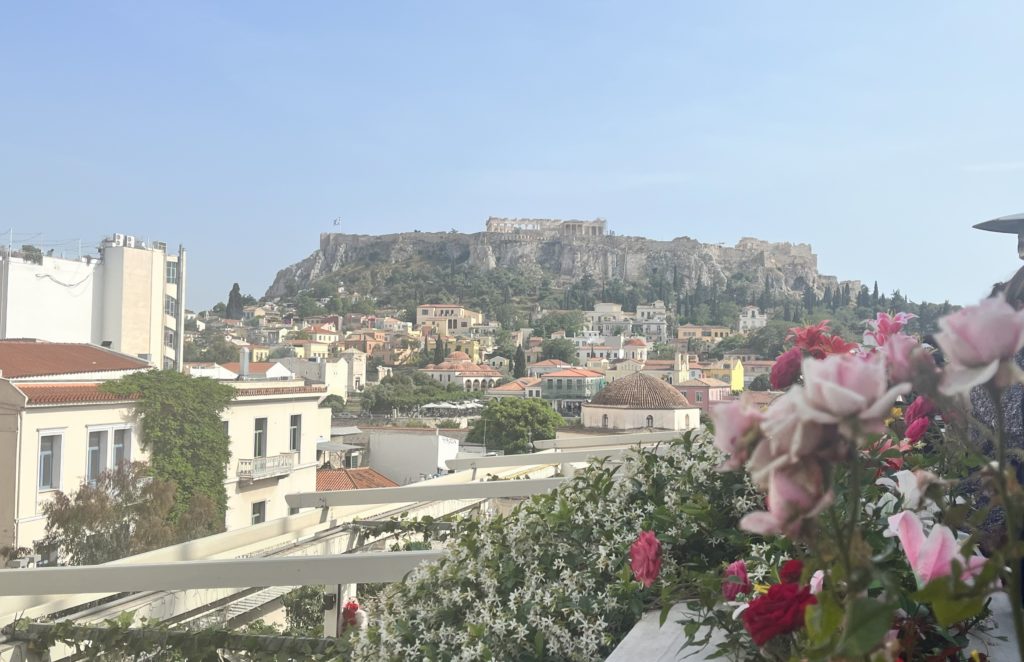 History and culture – what can a digital nomad immerse in while living in Kalamata?
Kalamata is rich in history and culture, offering an abundance of attractions for you to explore during your downtime. Discover thousands of years of history as you visit ancient ruins, historic castles, and archaeological sites. The local food and wine scene is also incredible, with an emphasis on fresh, locally sourced ingredients. Immerse yourself in Greek culture and cuisine while you work remotely in this stunning city.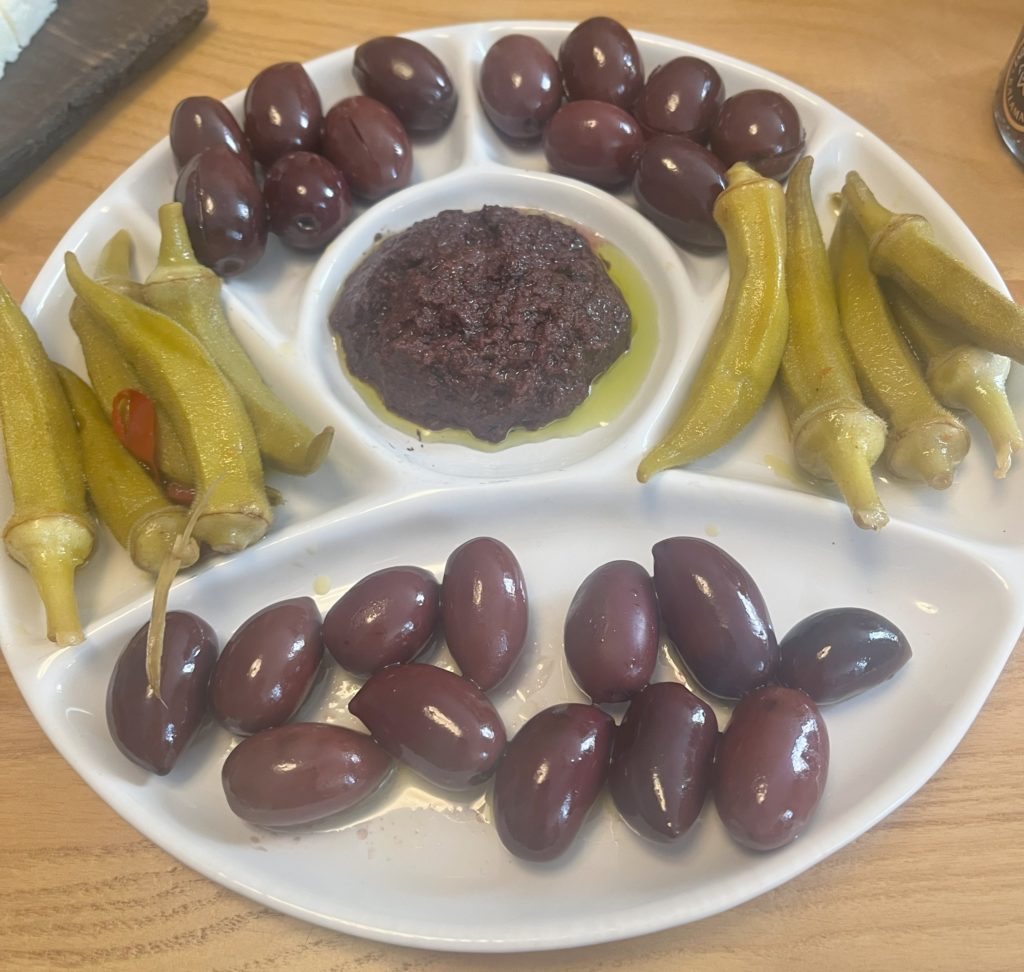 Kalamata offers an unparalleled experience for digital nomads, combining a fantastic lifestyle, excellent remote working amenities, and a commitment to sustainability. With easy access to both the city's attractions and the rest of Greece, Kalamata is the perfect destination for those seeking a unique and fulfilling remote work experience.
Got questions or comments? Let us know in the space below or get in touch on social media :)