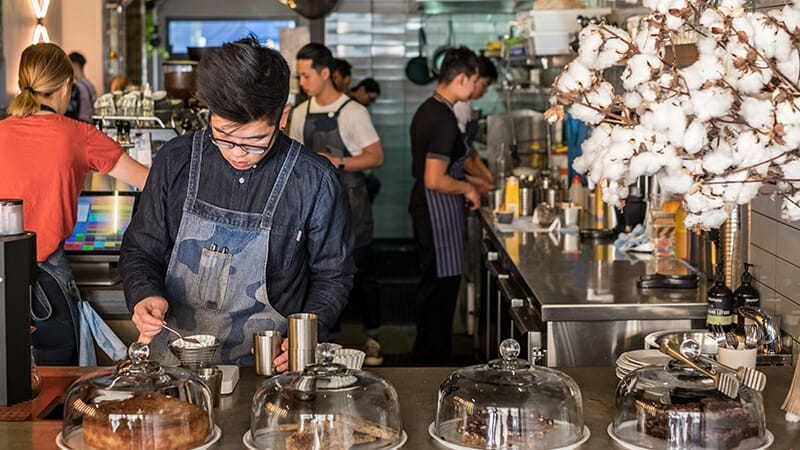 We've previously talked about great attributes coworking cafes have. As freelancers and digital nomads ourselves, we're always on the lookout for coworking cafes that offer key ingredients we need for a productive day away from the home office.
The best coworking cafes we frequent all look great and offer a nice, comfortable space to work in, the sound is just right, as is the vibe. And of course a coworking cafe needs decent WiFi and power outlets.
Cooper and I have always mostly hung out in north / east London, and we've got a few of our favourite coworking cafes in this part of the city to share with you here. Of course, if you suggest others, please do let us know in the comments.
Our favourite coworking cafes in east / north London
Mare Street Market, E8 4RU (London Fields)
My cool friend Rosie introduced us to this lovely east London destination. I've never seen anything like it! Mare Street Market is nothing short of what you'd expect from the excellent area that is Broadway Market and London Fields. The space here is huge, with a stylish bar in the centre of it all, and smaller counters or stores around the edge of the space, including a podcast studio, florist, record store and café.
Mare Street Market offers long benches for working on, and an ambient outdoor area. The food and drink selection is great.
Downsides of this coworking cafe space is that it can get very busy later in the day on weekends or when the sun is shining, and there's not easy access to power supply. For an hour or two full of good cheer and stylish environment though, we love this place.
Tip: time your trip here with breakfast on Saturday morning, and a wander around Broadway Market, our favourite London market.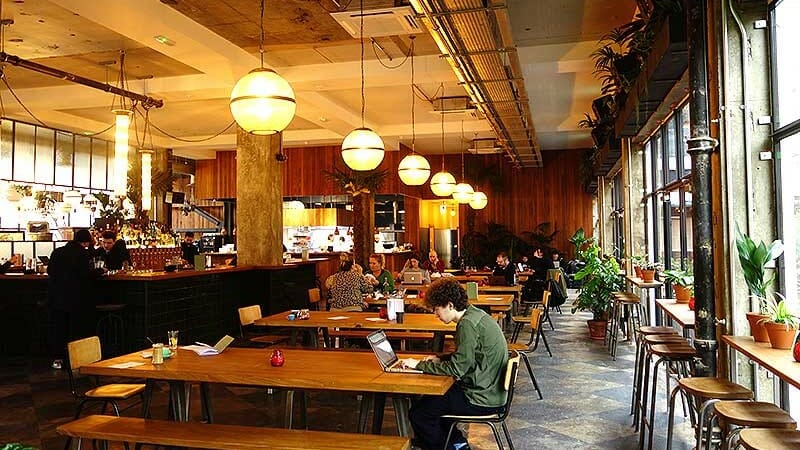 The Last Crumb, N16 0AS (Stoke Newington)
This is a lovely little coffee shop – bright, airy, dog friendly, and conveniently positioned in the heart of Church Street, Stoke Newington. The Last Crumb is a reasonable size and has spacious tables to work out, with some access to power sockets. The coffee and snacks here are good too.
They offer the space up for events too, so keep an eye out for networking opportunities or local activities that may inspire further creativity.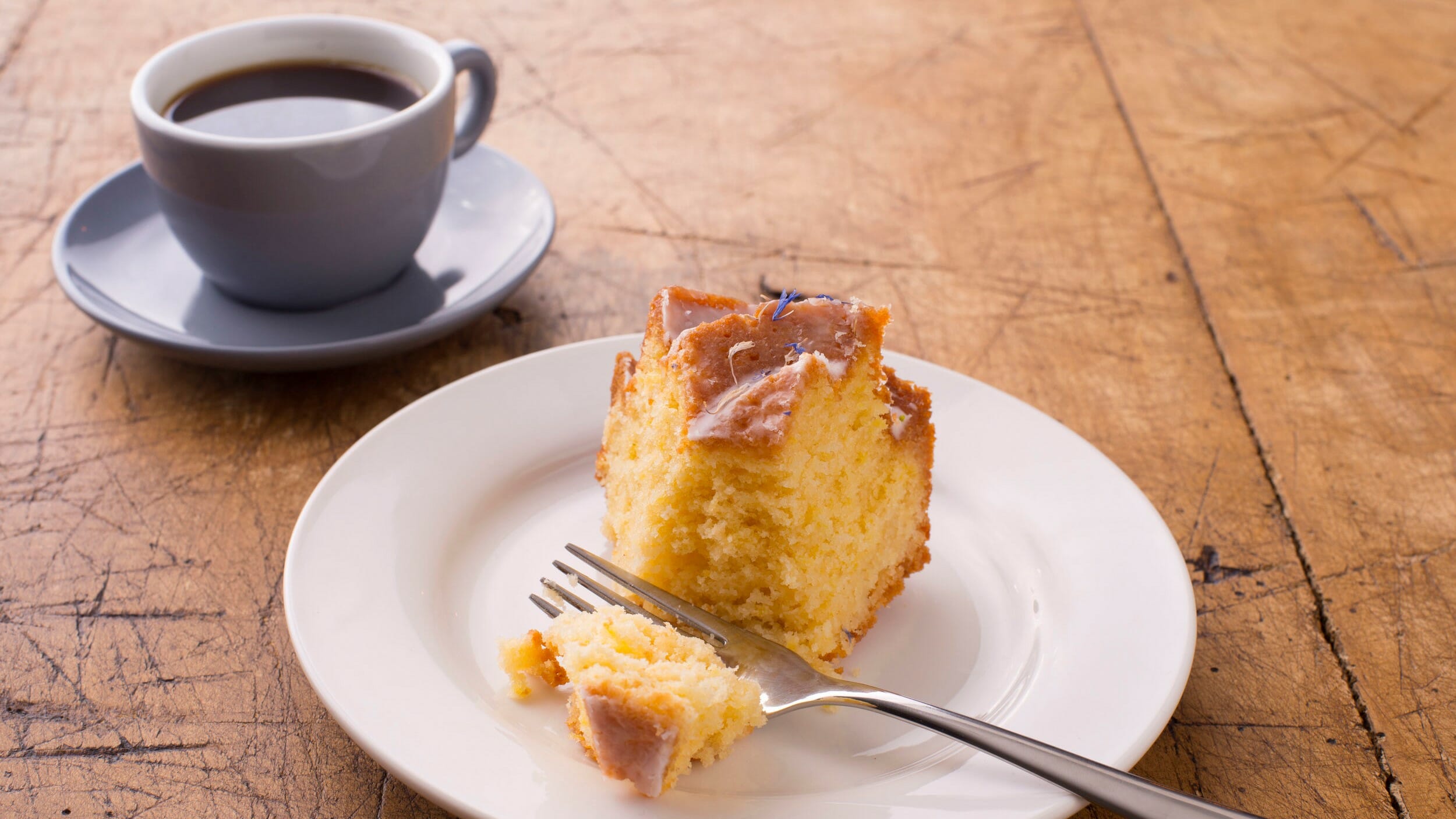 Barber & Parlour, E2 7DP (Shoreditch)
This is typically cool Shoreditch, with a delicious menu and great energy always. We've spent hours working at Barber & Parlour, mostly on Sundays. The vibe is relaxed, there's plenty of space and different options for seating. Cooper and I have always found a spot by a wall with a power socket, and there's internet here.
As for most good places, it does get very busy as the day draws on, so we usually get here early, do a bit of work and head off around lunchtime.
Barber & Parlour is positioned in the middle of Shoreditch, not very far from Spitalfields Market, so there's plenty to see and do in the area, including the graffiti walk if you want to fill your Instagram feed.
Dudleys Organic Bakehouse, E8 2LQ (Dalston);
We're sorry this wasn't around when we lived in Dalston – Dudleys is a new addition to the high street, not far to walk from Dalston Kingsland overground. It's a fabulous space with excellent snacks, coffee, tea, Wifi and nice atmosphere.
We love the vibe here. Sometimes the music could be turned down just a smidge, but as far as coworking cafes go, this is one of our new favourites!
UPDATE: now also a lovely little cafe on Stoke Newington High Street, open Monday to Sunday 8am to 5pm, right near The White Hart pub.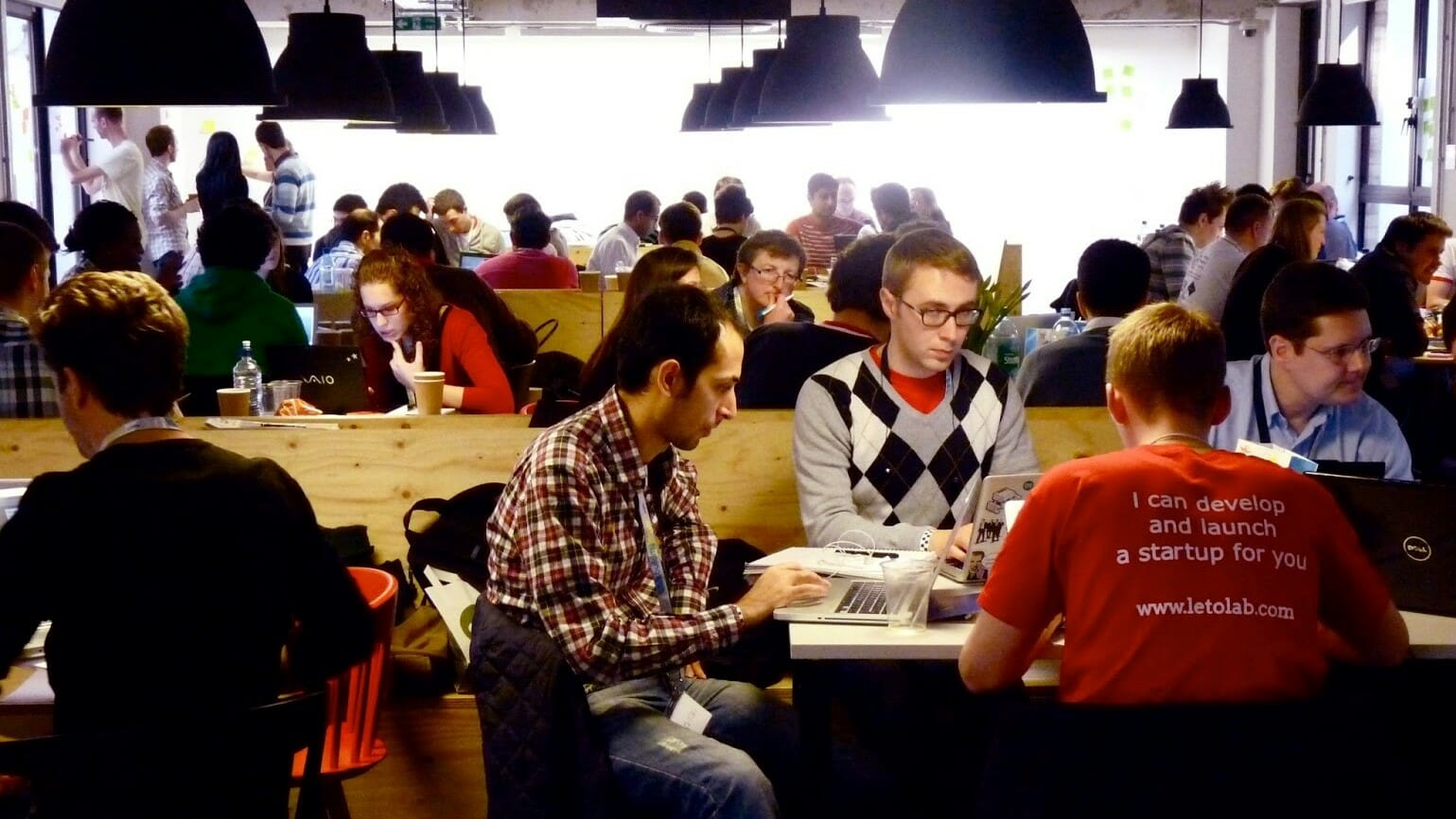 Google Campus London, EC2A 4BX (Old Street)
We discovered Campus London a good few years ago, prior to moving over here. This is a fabulous place for start-ups, freelancers, solopreneurs, tech and creative minds who want to learn, network and develop ideas together.
Campus London has a huge cafe dedicated to remote working. The whole place is pretty inspiring, and while I've not been there for a while, it's always in my mind. You can sign up to access the facilities and their events. Find out more here. The slogan, 'come start something' says it all – so if you're in the same frame of mind as us, let's have a coffee here and make things happen.
Husk Coffee and Creative Space, E14 7LW (opposite Limehouse station)
This is a lovely, spacious spot, designed as a coworking cafe. Husk offers a variety of seating options including couches, small tables and benches. Food and beverages are aplenty; there's an events calendar here too, and they host English practice get-togethers. A hive of creative energy!
Really keen to know what you think makes a great coworking cafe, and importantly where do you suggest, in London or the world? Let us know in the comments…