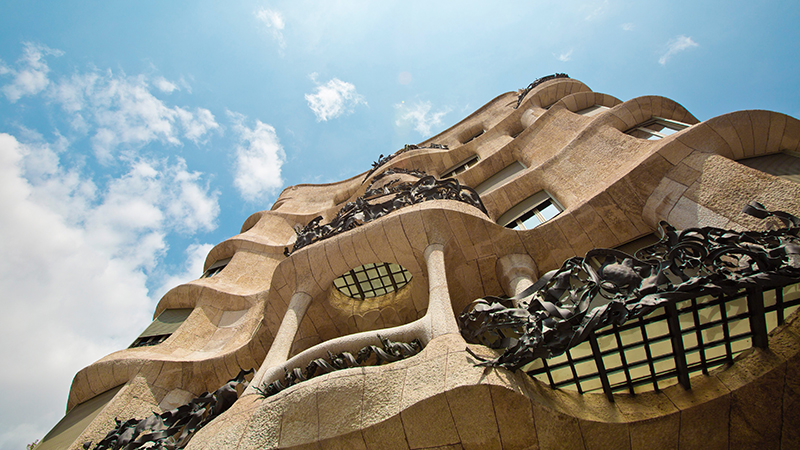 The vibrant and cosmopolitan seaside city of Barcelona is the capital of Spain's Catalonia region – we love it so much, and want to share our best Barcelona tips with you.
Barcelona, famed for amazing tapas, invigorating sangria, football team, architecture, lively bars and restaurants, certainly has its own quirky personality.
This is easily defined by modernistic mansions, Gothic churches, Roman remains and the iconic structures by Antoni Gaudi.
When the summer months arrive, Spain's beaches (I love the Costa Brava region, about an hour's drive from Barcelona) are packed with tourists eager to soak in the sun's warm rays.
There's plenty more to Spain – (Ibiza, Mallorca…), and bright and beautiful Barcelona – than just beaches, however.
In fact, there's so much to see and do that it can be overwhelming, which is why we're sharing some of our Barcelona tips here.
Here's seven top Barcelona tips for travel in this huge metropolis that I've put together following my third and most recent excursion to the city during this past summer.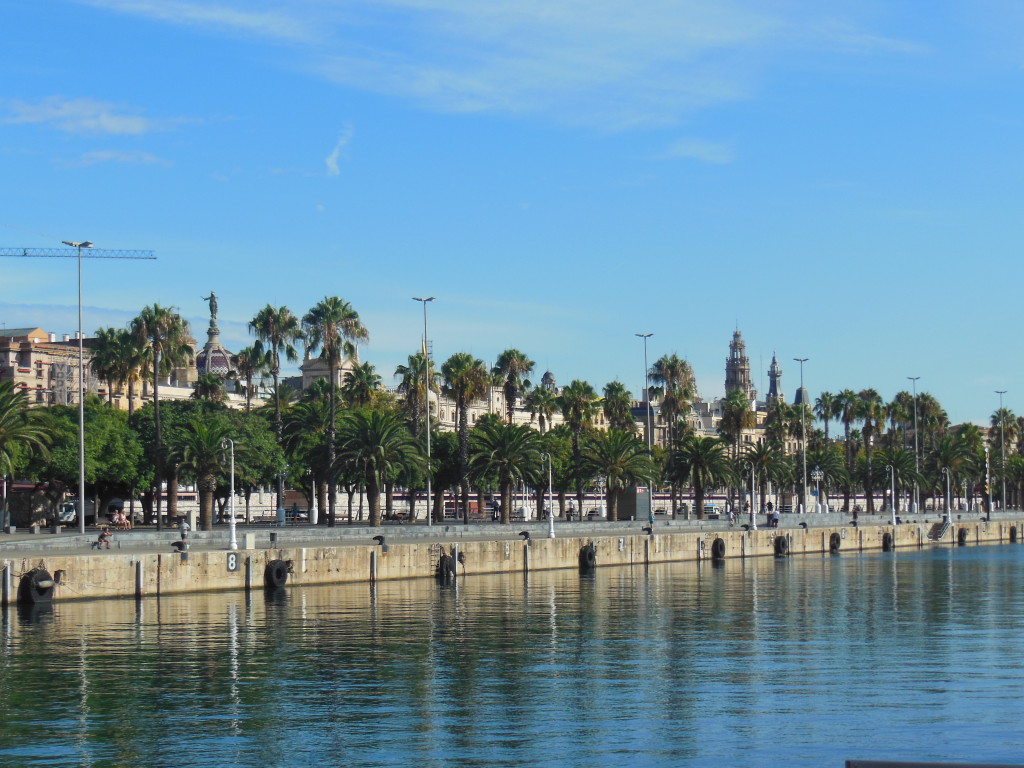 Barcelona tips
Travel – make good use of the Metro

Getting around Barcelona is hassle-free, thanks to its metro (train/subway) system.
It's similar to London's underground, and is easy to navigate – simply follow the coloured lines to your destination.
There are stations all around the city, close or near to all major attractions, so a great tip for Barcelona travel is to get familiar with how it works.
Purchase the 10-trip pass, a multi-person card which can be shared with your friends, allowing access to the metro for up to ten trips (around €10).
If you have any problems, the stations have information boxes (push the 'help' button) where you can speak to someone in English.
Be mindful though, that some parts of the metro shut down after midnight, so if you're planning a big one out, ensure you know how you are getting home safely and have a cab number plus your address handy.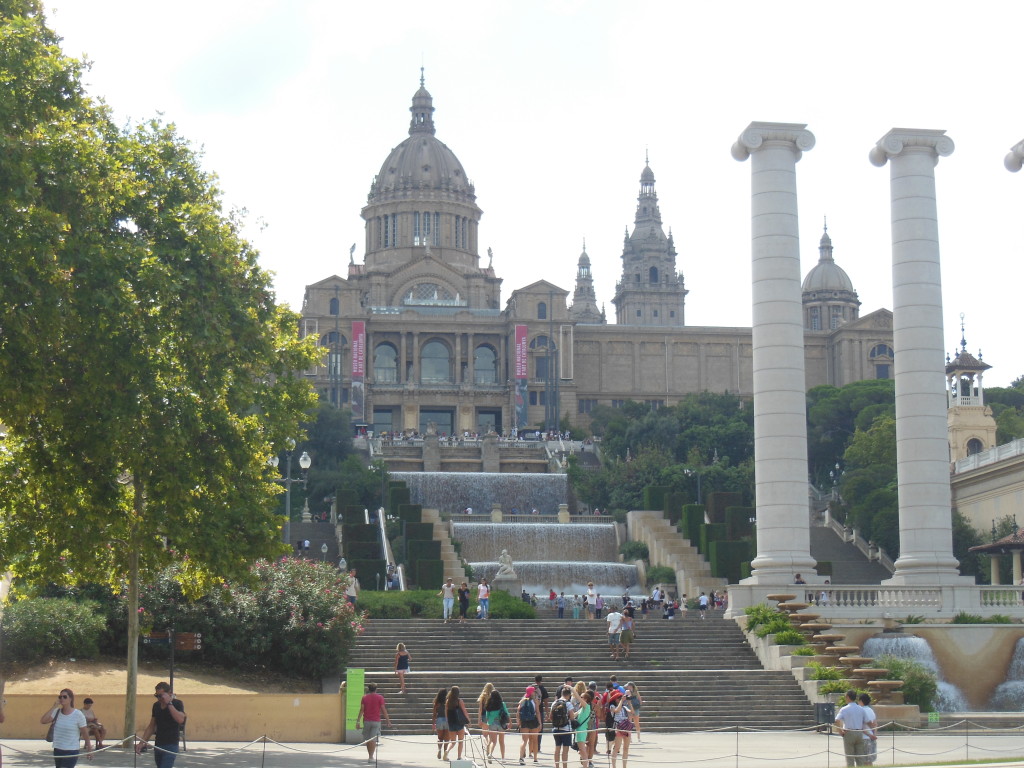 Book tour or attract tickets in advance
Barcelona offers a vast range to see and do, and most of the time it's very, very busy. For this reason, it's important to remember to take breaks or leave a day to just chill out.
When exploring, to avoid hours waiting in long queues or worse, the disappointment of being locked of out a venue, book your tickets online.
Compare and contrast prices, starting with a Google search, or Barcelona's official tourism website. We also utilised Get Your Guide.com.
Park Quell (a colourful and impressive park designed by Gaudi), for example, limits how many people can pass through its gates each day, and you have to be there at the time allotted to you, otherwise you'll miss your window.
Trust me, after a 15-20 minutes uphill walk under the hot sun, the last thing you want is to be turned away.
This also applies to the La Sagrada Familia (Barcelona's number one tourist attraction).
When you purchase a ticket, you are given an entrance time.
Do not be late, or admission will be refused, and that would be terrible because this is one attraction you definitely do not want to miss.
The Monastery of Montserrat is an easy one hour train ride from Barcelona.
Once you arrive, you are then whisked to the top of the mountain up 1,200 metres by cable car (about €20 for the entire trip – train and cable car inclusive) .
That said,  you can also drive (or for the more adventurous, walk) to the top.
Drinking the water in Barcelona
Yes, the tap water in Barcelona is safe to drink, but I didn't really like the taste.
It's also okay to drink from the many fountains located around the city.
Just be mindful that because the water is a little different, it may affect your stomach. Although, eating tapas and drinking sangria might also have an impact!
Legend has it, if you drink water from the La Font de Canaletes near the top of Las Ramblas you will always return to Barcelona. Works for me!
Tip: Purchase two litre water bottles (€0.95) from supermarkets and distribute into smaller bottles. In summer you need to hydrate – it's HOT here!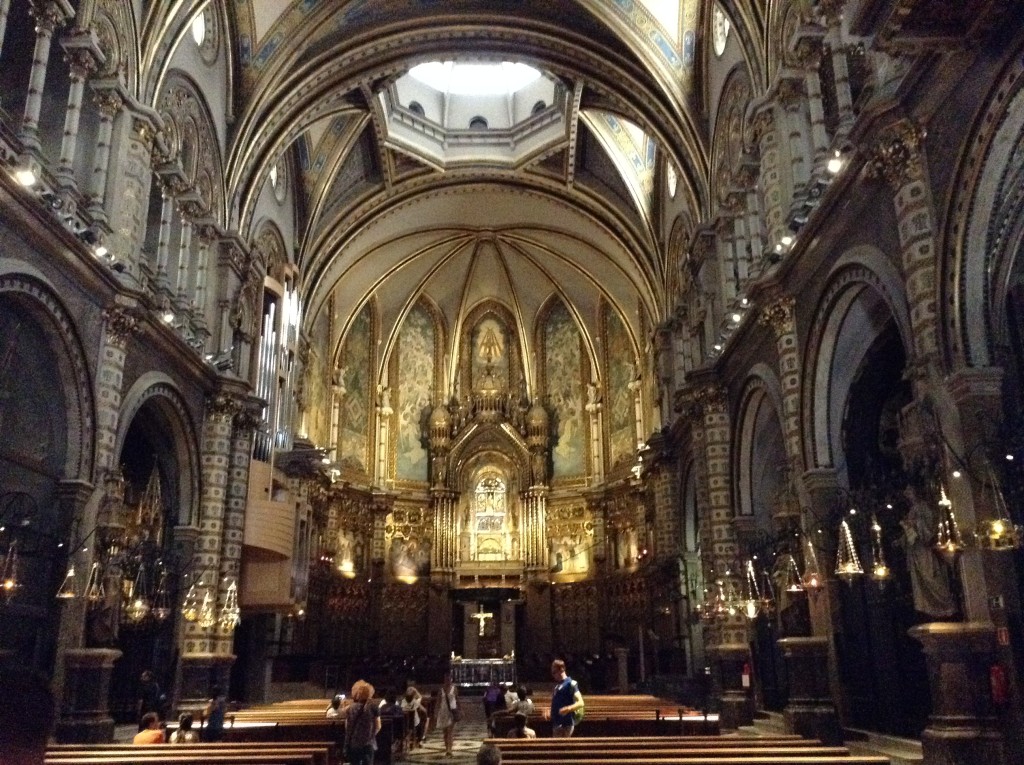 Dress appropriately and protect your skin
Important Barcelona tips for during the summer months: expect to be hot and sweaty!
The number of people I witnessed wearing denim jeans and shorts, big boots, heels (yes, heels) and no sun protection, surprised me. Dress in comfortable, cool clothing.
Walking to Park Quell (15 to 20 minutes) is up a hill, so expect to sweat and burn.
Also, when it's 28 plus degrees, please don't drag your poor dog along for the journey.
Hot footpaths burn their paws, there is no shade or facilities to give your suffering dog a drink of water (excuse the rant, but it disgusted me to see that people can be so thoughtless).
Dining out
Let's be honest, every major city in the world has its own version of tapas, but none do it better than Barcelona.
This means it's time to tantalise the taste buds and indulge in the incredible variety of food.
Realistically, it means loosening the belt buckle and sampling plates and plates of tapas (small entrée size meals) washed down by a cold glass of sangria (Spain's most famous drink).
Tapas bars, cafes and high-quality restaurants (more than 20 boasting Michelin stars) litter Barcelona, like hundreds and thousands sprinkled over a cake.
Many tapas joints and cafes offer set menus for around €10 to €15. If you explore the many twisting side streets across the city centre, you'll discover family-run eateries where your dining experience is more authentic and less expensive.
Tip: Visit the La Boquiera, one of Europe's largest and most famous food markets along Las Ramblas.
Its grand iron entrance is the gateway to a colourful world of food of all varieties (great for gathering some enviable Instagram snaps too).
Have a go – speak the language
In Barcelona there are two languages spoken, Catalan and Spanish.
Barcelona is the capital of Catalunya and therefore Catalan is spoken by the people of Barcelona.
However, both Spanish and Catalan is widely spoken. There is nothing more rewarding and exciting than conversing in the native tongue.
Surprisingly, it's amazing how very little Spanish you actually need to know to get by. Navigating the city, ordering food or simply being courteous, is made easier by understanding a few simply phrases or words.
Furthermore, the locals and hospitality staff appreciate the fact, that you have made the effort to even try.
Tip: It's fun and there are many apps available to help, so research and add them to your mobile device before heading to Spain.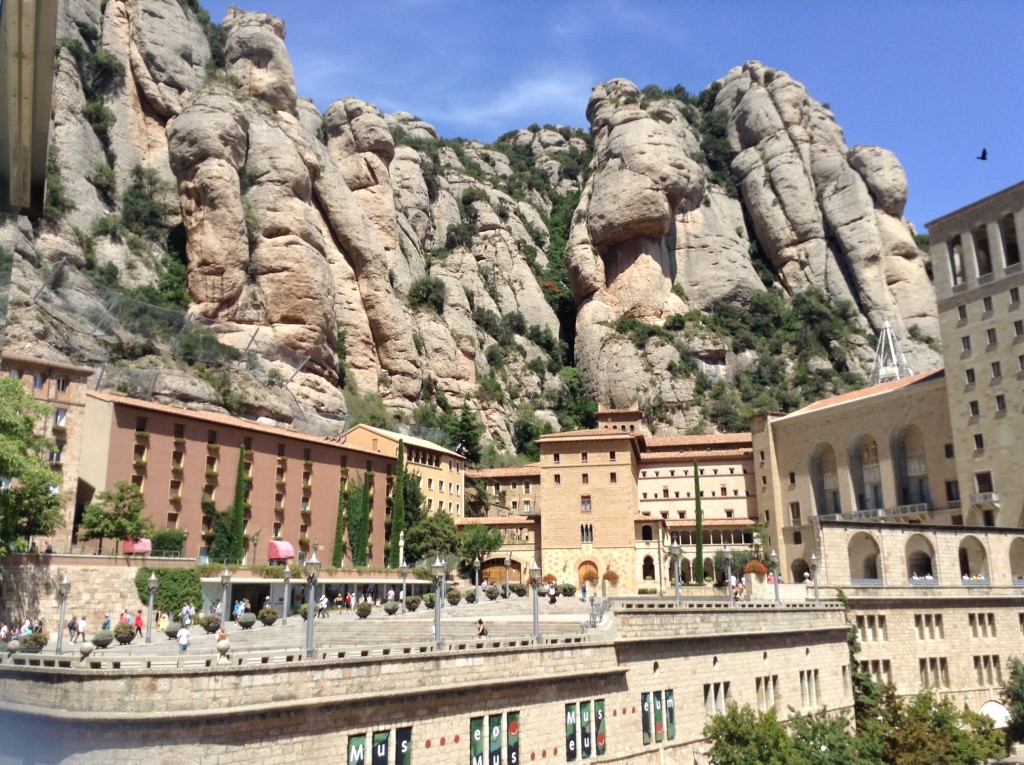 Be safe
When I passed through customs, I was greeted by a friendly immigration officer who made a point of reminding me to be cautious when carrying bags, wallets, purses and backpacks.
Barcelona is one of the safest cities in the European Union and not once, have I felt unsafe, intimidated or frightened.
But, as with travel anywhere, you need to be cautious and use common sense. Here are a few safety tips for getting around in Barcelona:
Don't place valuables on tables or under tables (keep on your lap)
Beware of strangers touching or approaching you
Be cautious on the beach and metro
Don't carry all your money at once
Carry backpacks on your front if possible
When shopping don't take out your purse/wallet or forage around in your bag; have money already organised prior to purchasing
Be extra careful if you go out drinking – keep your wits about you
Popular crime spots include Las Rambles, Sagara Familia, hotel lobbies and metro stations
As you can see from this list though, it's nothing you wouldn't or shouldn't do in any other city around the world.
There's a lot of scaremongering that goes on about Barcelona, but there's nothing to worry about if you use a little common sense.
Barcelona is a wonderful city that intoxicates the senses and leaves you wanting more, especially if you're a creative! Dump your belongings at the hotel and get in amongst it.
Got a Barcelona travel tip? Share with us in the comments.
−Cooper