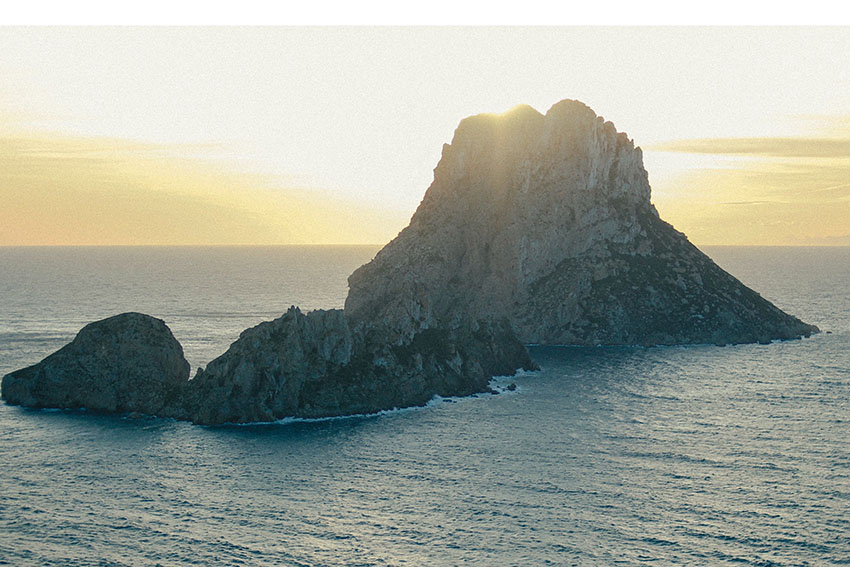 I write this from grey old London, in a space where I'm subjected to rap music that doesn't impress me much. Take me back to the Ibiza sunset and energy of my new favourite spot in the world.
I thought Ibiza, Spain had shaken its party-hard reputation.Yet that's all anyone back at work knows of it. Well, except one colleague who I happened to see from a distance during my time on the White Isle. …7 months pregnant, mind you. She proves Ibiza isn't just for raving.
Ibiza sunset and magic moments
I felt Ibiza's secret allure the very first time I got to visit. It was back in the winter of 2016. I had always always wanted to go. Now I want to stay.
Admittedly the place was on my radar in my 20s because of the dance music scene. If you're into the genre like I am, this is the destination for you. Just like each season's style is previewed at the four big Fashion Weeks of the world, New York, London, Paris and Milan, every year the best in dance starts right here.
The biggest-selling music genre in the world launches here each year. Every summer, on this stunning island in the Mediterranean, you'll find out what's 'next' in dance.
I was in Australia back when I first wished I could come. A very long way from Ushuaia's day raves. Or the Ibiza sunset in front of Café Mambo, and the superstar DJ sets of Hï.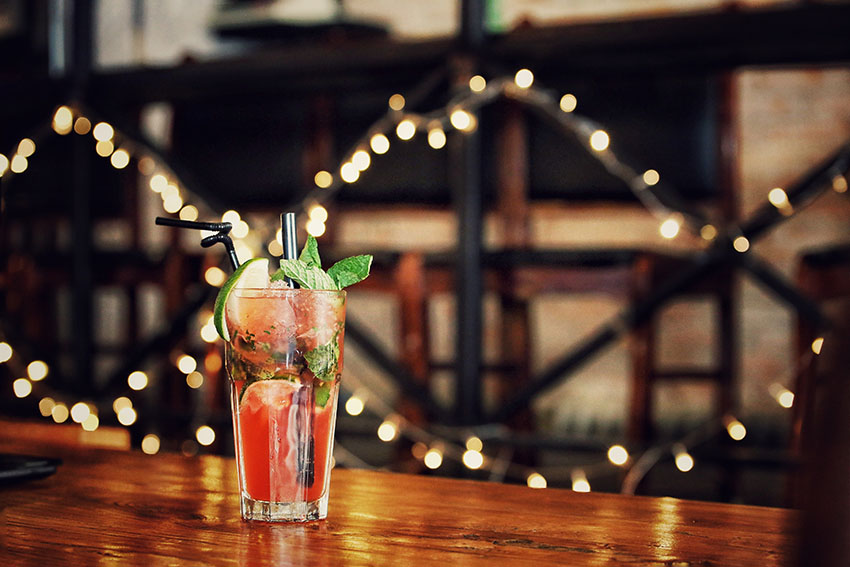 Music (and the rest) gets the best of me
I talk about the music, because yeah, it's everywhere. It's just so excellent. But don't be fooled, Ibiza is an island for everyone. Dry-warm 30-degree August days. Sunlight sparkling as it bounces across clear blue ocean.
Surrounding islands lure the curious. Take a day trip from the marina or San Antonio.
Quaint traditional villages and cathedrals, and the most stylish bars and restaurants you'll find in the world are open right here, right now. There's experiences you can book: sustainable farming, cooking classes, meditation and Yoga.
Then there's the divine Old Town on a hill keeping watch of it all.
Secret paths unravel along the coast, surprising at the end of the road with shabby-chic cafes or lone restaurants boasting the most romantic views. It's truly a creative's dream, inspiring, peaceful and freeing. I strongly suspect I'm not the only one to feel this way.
While the 'white island' is known for being a haven for hippies back in the 60s and 70s, it was already popular with artists and writers from the 1930s.
Their hearts melted like mine has, in this exquisite little paradise. Each of us dwelling in the tranquillity of it all.
My friend described this experience – the Ibiza sunsets and the sparkling energy of the place – as influencing personal transformation.
'I just want to buy a bunch of shell bracelets and lounge around in my Yoga pants. I want to be a hippy', she laughs.
I agree, in the most affectionate of ways.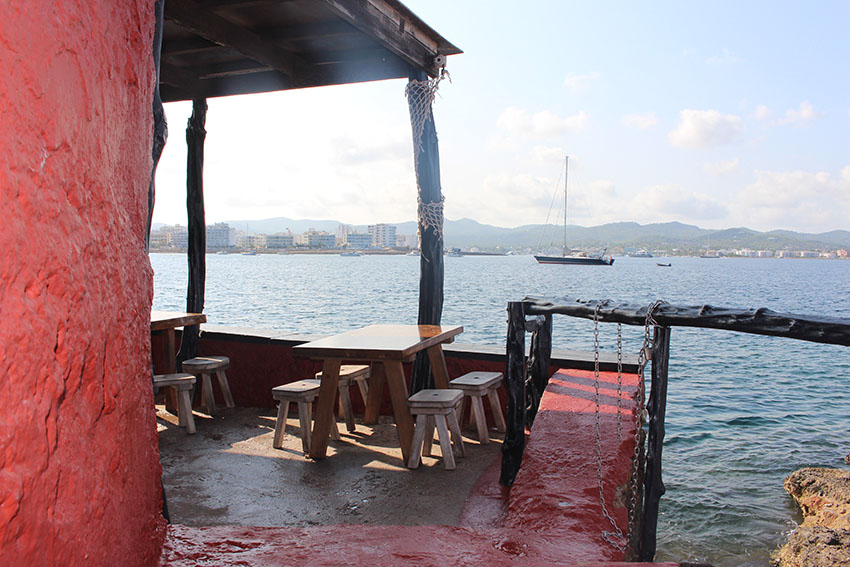 Hippy chic
The hippy influence is still alive and well, especially in the summer months when the island swells to five times its population.
The famous hippy market at Santa Eulalia (open every Wednesday in summer) offer a huge collection of stalls, handmade wares and goodies representing love and harmony.
Another amazing experience during the summer months, inspired by these local hippies, is drumming at Benirrás beach (10 minutes' drive from San Miguel). It happens each Sunday. This all started on Sunday 18 August 1991, when a large gathering of anti-war (first Gulf war in Iraq) activists gathered for what became known as 'the day of the drums'. The 'day' itself has been toned down, but if you get in early (by boat or car) you can sit and listen to the rhythmic beat of drums on the beach as the sun sets on another week past.
It all feels very magical, and many do seek spiritual experiences on the island. Ibiza Spotlight shares that:
"The early Phoenicians believed Ibiza to be a magic isle blessed by the Gods, because the rich, red soil is non-volcanic and the island forbids survival to any reptile, animal, insect or plant that can harm humans.

To this day many people wear amulets and pendants containing the sacred soil to protect the wearer from harm".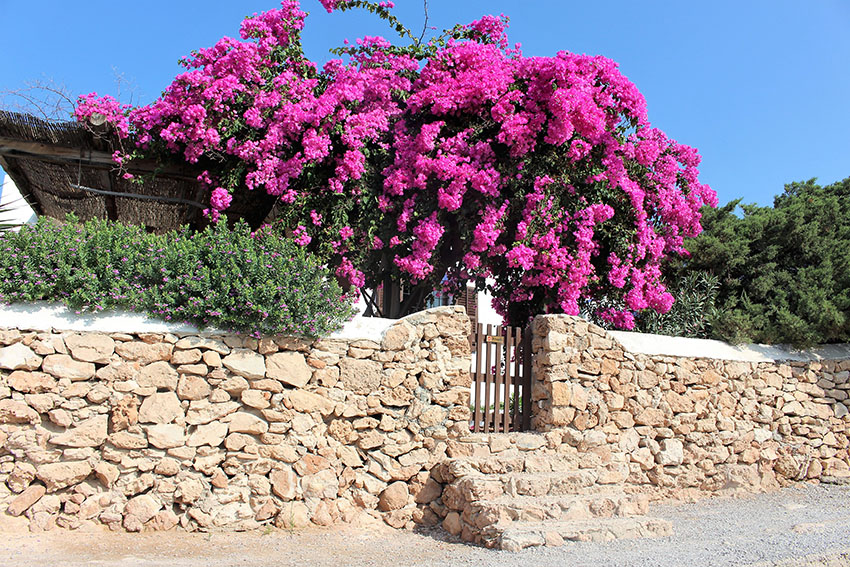 Attraction, but not as you know it
With its clubbing culture so famous, if you've not been to Ibiza you may not guess that it's the perfect place to rest and recuperate. The island is becoming ever-more popular for wellness and creative travel options, including retreats. Hiking as well as water or land fitness escapes are the types of trips on the rise too.
What really piques my interest here (outside of having the chance to shake hands with my fave DJ Armin Van Burren) is the mysteries that surround this old island. Particularly the stories of Es Vedra.
It's a rocky limestone island off the coast which we took a boat ride and swim around. Watching the sunset across Es Vedra is highly recommended. No one lives on Es Vedra, it's a nature reserve. You'll need a car to get to the part of the island that overlooks Es Vedra, and there are plenty of half day or day boat trips that will take you near to it. Just ask when on Ibiza.
Es Vedra is apparently one of the world's three most magnetic spots, outside of the North Pole and the Bermuda Triangle (another hot-spot for seekers of mysteries).
Many visitors choose a place overlooking Es Vedra to meditate and seek spiritual experiences for its 'energy', especially at sunrise and sunset.
It's reported that vessels have many problems with navigational equipment when near the rock, and it's the location of many UFO sightings. Sadly I had no such experience, but I've seen enough X-Files (all of them) to certainly believe.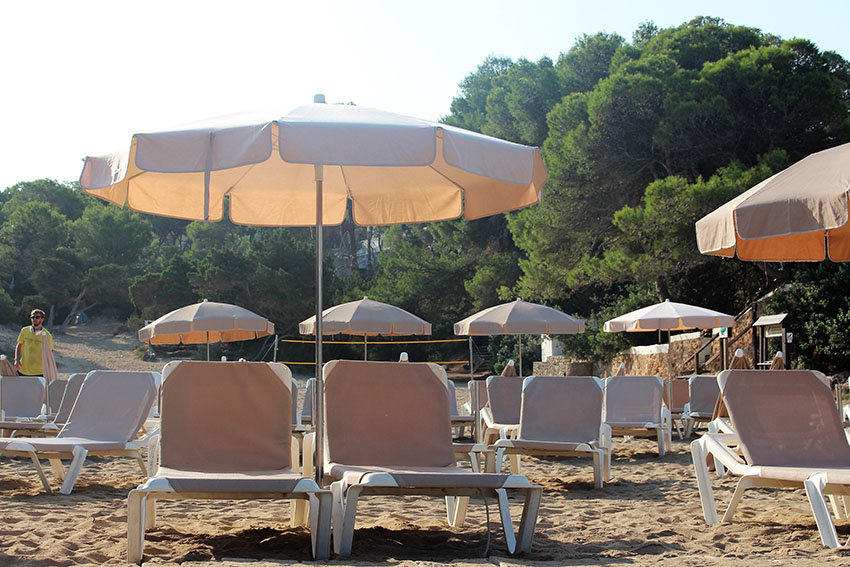 Atlantis Ibiza?
A popular myth in these parts is that Es Vedra is the tip of the lost city of Atlantis. Atlantis Ibiza, what a suggestion.
Legend has it that the Atlanteans wanted to control the world but faced the wrath of the Gods for their arrogance.
A tsunami allegedly sunk this advanced city of Atlantis, and although there is no evidence that it even existed, Athenian philosopher Plato weighed in saying that he thought it was close to Gibraltar in the south of Spain, which is how this legend around this particular location was sparked.
Greek mythology also spells a story of the Sirens. Apparently Es Vedra was where these half human, half bird-like creatures lived.
Sirens were known for beautiful singing voices that captivated sailors but led them to their graves. Before the Sirens, perhaps, Es Vedra was considered the home of Tanit, the Phoenician lunar goddess and many sacrifices were made here during the full moon in her honour.
Shrouded in stories and mysteries, and far away from the clubs and people, its secrets of Ibiza like this that have me hooked.
Rave, rest, roam, repeat
Back on land, you can drive a car around Ibiza to explore its many lovely beaches and varied landscape that include forests of pine trees and salt flats. Book a day bed in a swanky beach club, go shopping, wander markets, sleep, sun-bathe, chill or hire a bike.
Buses are convenient and inexpensive here, although sometimes as infrequent as one or two hours, so plan your journeys.
You need some change to get around, or a note that's under €10.
There are marinas at San Antonio and in Eivissa (main city area) where you can catch aqua ferries to various beaches, or the sublime island of Formentera.
We've stayed in San Antonio which is great for nightly visits to Café Mambo. On the other side of the island, Figueretas, is where we stayed one December. It's a perfect spot for being able to walk to the Old Town and marina.
From this area you can easily catch a bus to the hippy market, beaches Es Caná or Santa Eulalia beach, and  or to the opposite direction, Platja d'en Bossa home to big resorts and day clubs like UshuaÏa.

Suggested reading before your visit:
Culture Trip has published a round-up of the best places to catch the Ibiza sunset. But your sunset Ibiza experience isn't complete until you find a spot down by the waterfront in the vicinity of Café Mambo.
Crowds wait in anticipation as the sun gradually and with control shifts towards the horizon. The moment it touches down, everyone cheers, marriage proposals are made and the music is raised.
As we raise one to the White Isle – salute! Te veo pronto!