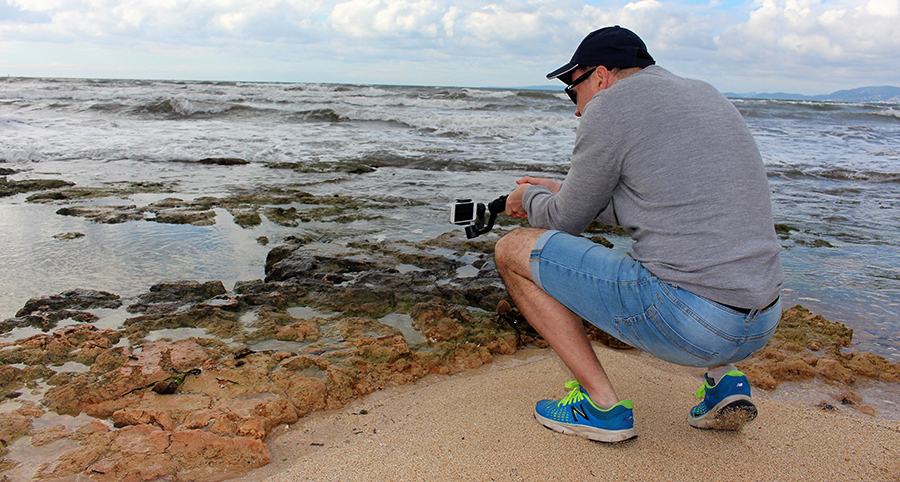 The past few weeks in London had been cold – colder than I care for, but I had Christmas in Mallorca to look forward to! Work days at a top of 3 degrees, and when you top that off with a daily ride to work full of sniffly, coughing commuters, well, you can appreciate that we all need a little break come Christmastime.
I'd been very good [hello Santa] coming up to the festive period. One who enjoys the sparkly allure of a Christmas party, this year the late nights were kept in check, that is, until 22 December when a slew of happy events led me to being in a state not at all fit for a 4.30am rise.
We got through Stansted airport, fending off the rest of the Saturday morning school holiday rush. I thought I was doing well, despite the brain fog and living on the edge of severe grumpiness, only to get to security and realise my computer and liquids were inside my carry-on suitcase. I slid the laptop out through the side and attempted a very cunning manoeuvre to remove my plastic bag full of liquids, only for the entire suitcase to flip over on itself and for all the contents to scatter along the floor.
Oh yes, I was that person.
It would have been hilarious if only it wasn't me. I'm sure for the hoards of holiday-goers trying to cope pre-caffeine it was hysterical. I didn't look. I still can't think too much about it.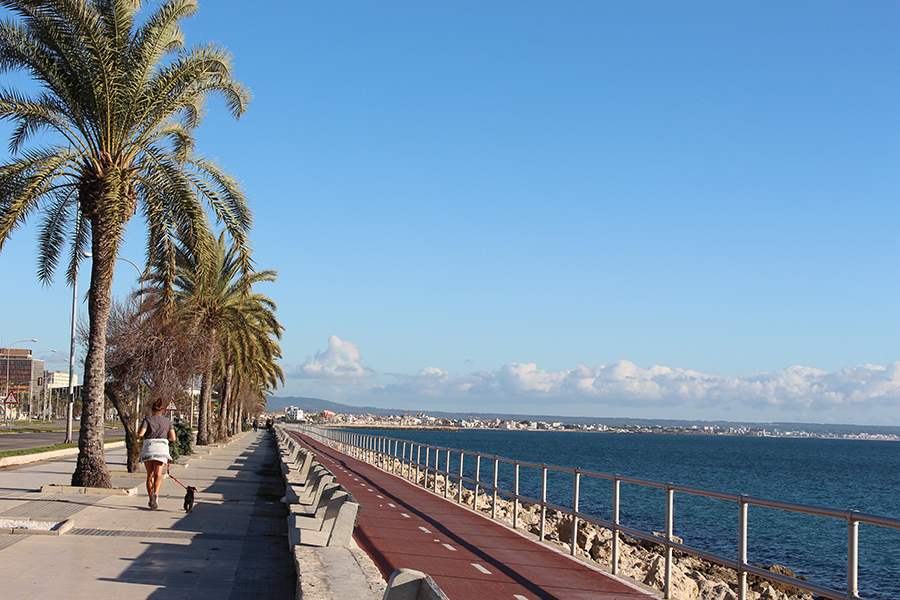 Fortunately, just over two hours later, I was in Spain where I would happily take the sun and breezy 17 degrees by the marina – a pleasurable escape from the grey that has been my adopted home of the UK (I'm its biggest fan but even I need a little sunshine every now and then).
Thank the Universe for Christmas in Mallorca (sometimes spelled Majorca).
Then there was Spain
There really is something about Spain, for us at least.
We love the language and the accents and the culture. The sun and beaches are pretty nice too.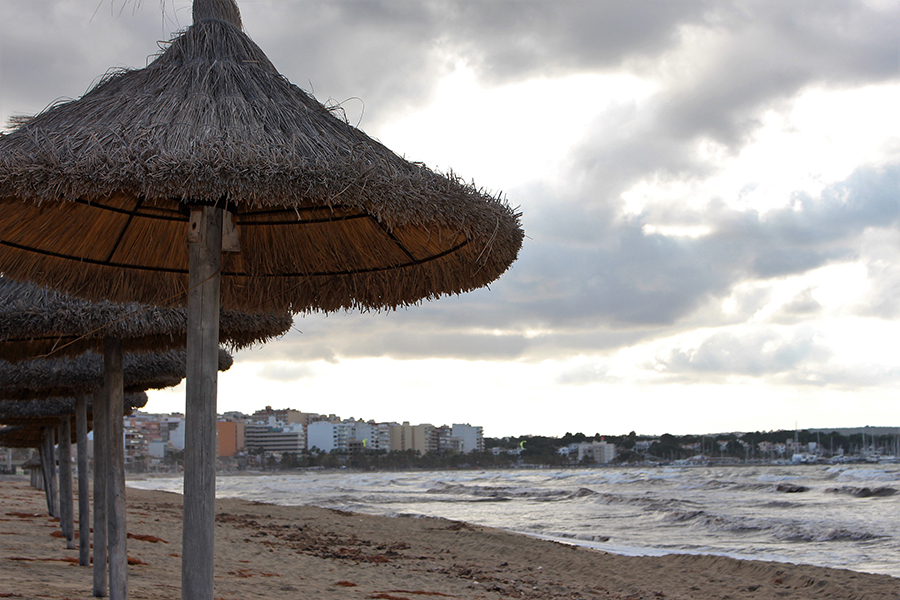 Last Christmas we defied tradition and visited Ibiza, a long-time dream destination of ours. It certainly did not disappoint and remains one of our favourite places. I'm looking forward to returning to that blissful, melodic island – probably in summer when everything is open!
We couldn't get as far as home (Queensland), so wanted an Ibiza-esque Christmas experience in 2017. That is, sunshine, beautiful scenery and travel experiences, but with a little more actually happening over the festive break. After a long discussion where the list of possibilities became impossible (we just want to go everywhere!), one weekend in September we literally closed our eyes and put a virtual pin on Google Maps.
Mallorca (or Majorca) was the winner.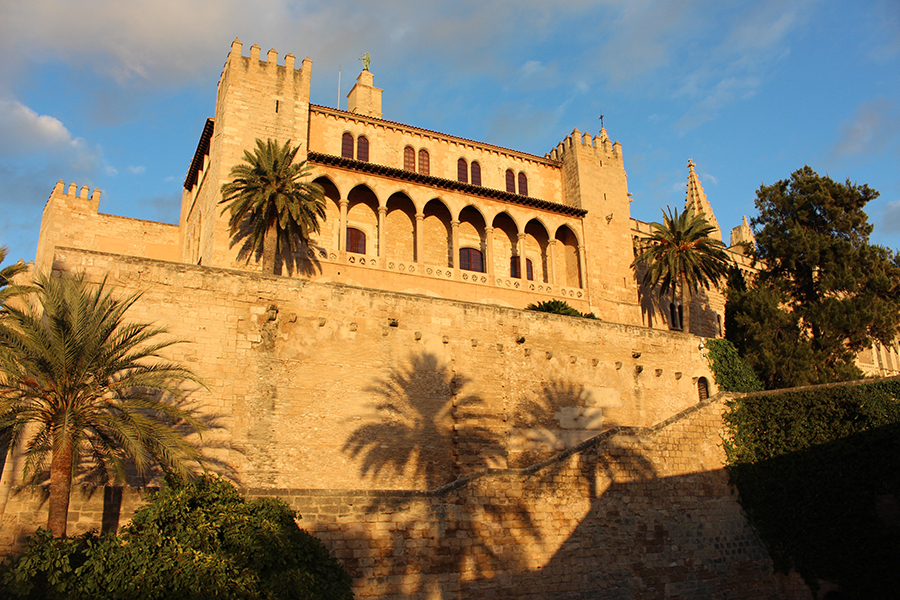 Is anything open at Christmas in Mallorca?
At Christmastime for most around the world, we all encounter the same thing which is a lack of activities, shopping and travel options on offer late December. Fair enough, this is a time for families and if you're lucky enough to not be working, then so be it (you deserve it!).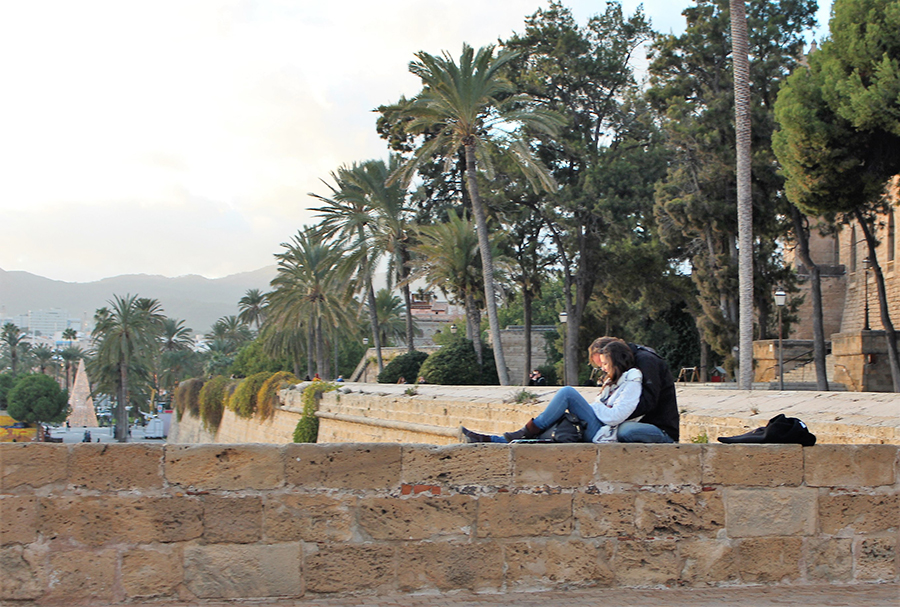 As a visitor to a region though, we want to be able to take in a couple of new experiences, and my research indicated that while much of the island of Mallorca may not be open (some beach clubs operate seasonally across the summer months), the capital of Palma promised to be abuzz with plenty to do.
As it turns out, this is very true. Even London totally (totally!) shuts down on Christmas day, but in Mallorca the local buses were operating, as was City Sightseeing (hop on hop off bus tour) and many bars and restaurants opened their doors.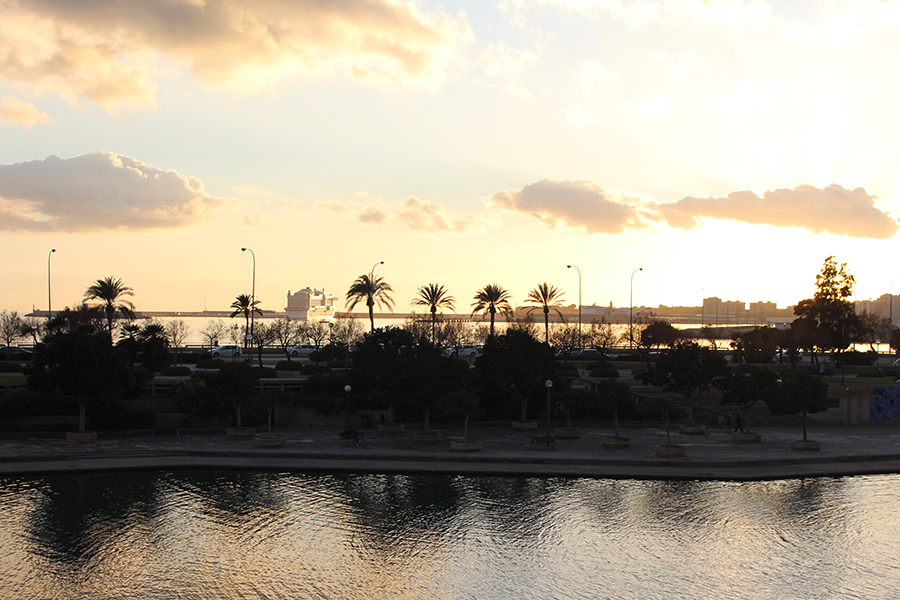 Winter in Mallorca – travel tips, transport and best-of
The weather in December averages a top of about 15 or 16 degrees. It's warm in the sun but can be a little chilly if there's a breeze, and the temperature does drop at night. It's quite pleasant though.
The capital, Palma, is buzzing with plenty going on, so in the first instance wander the back streets, visit art galleries, take a look inside the old churches and try some tapas.
The Cathedral of Santa Maria of Palma (or La Seu) is unmissable, its Gothic structure standing tall over the city. Work on this cathedral began in the 13 Century, and famous architect Antoni Gaudí (who has left his stamp all over Barcelona) even spent time working on this structure between 1904 and 1914.
Another Gothic structure that's well worth the trip to the top of a hill overlooking the city, is Bellver Castle. The only circular castle in all of Spain, this 14th Century structure is really interesting to explore, and with a huge bonus in that it boasts the best views across Mallorca.
Hire a bike and ride along the extensive promenade, explore the marinas and along the coast.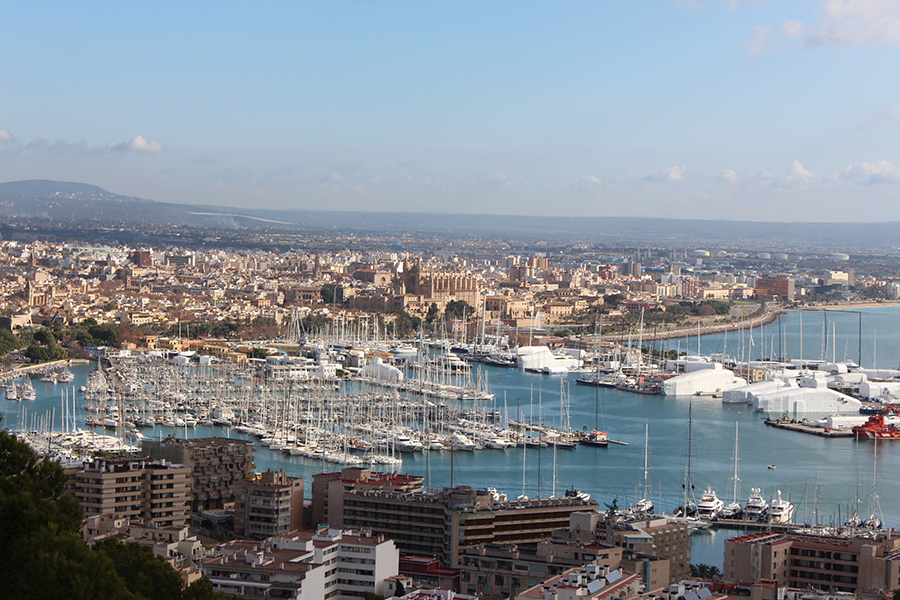 You could ride to, or take bus number 25 to nearby beach s'Arenal. Many beaches and beach clubs around the island are closed over winter but this is a nice area and some eateries and shops are open.
The bus system is quite easy to use, but you'll need cash. A single fare is currently €1.50, and the driver can change up to a €10 note.
If you have spare time and in need of retail therapy, there's plenty of stores and a mall in the city, and a large shopping destination called Porto Pi which you can take a bus or a cab to.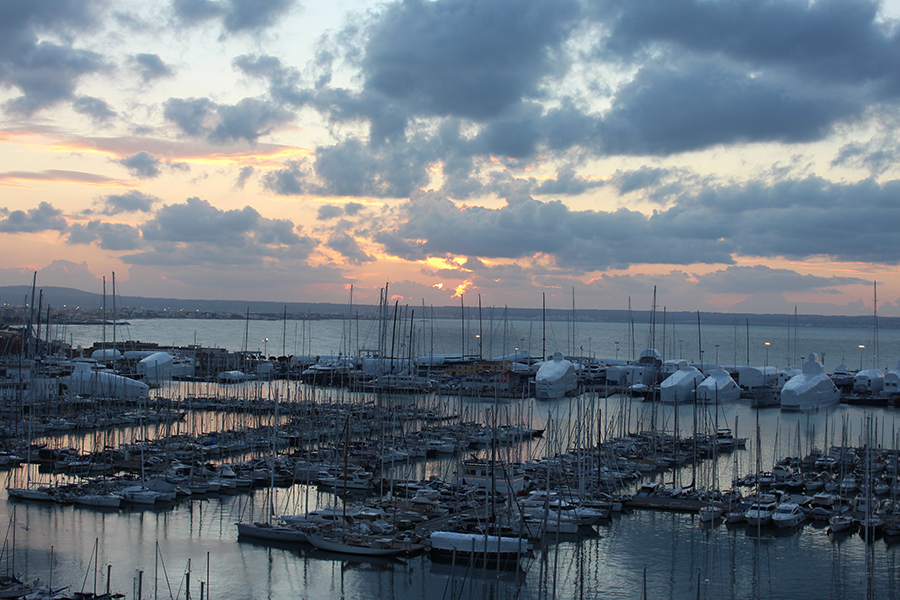 Another experience that was mentioned to us a few times was a steam train that runs between Palma and Soller on the other side of Mallorca.
The whole trip is about an hour and a half one way, and you can't pre-book tickets. The line was closed for maintenance when we were there, but this seems like it would be a lovely thing to do. Do keep an eye on the timetable though, because return trip would need to be planned.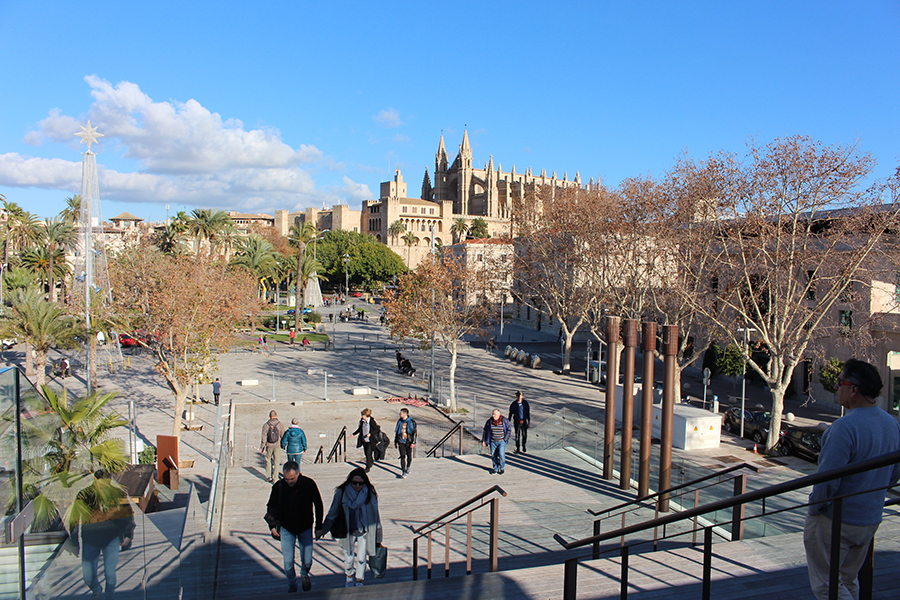 Christmas in Palma – dining ideas
To be honest, we didn't have a bad meal here! I remember being concerned about what may not be open at Christmas in Mallorca but there's no need to worry, you'll have plenty to choose from even on 25 December.
Notable venues we found:
– Lennox the Pub, for €2.50 glasses of wine and gorgeous bar ambience.
– Cafeteria Tropic (opposite the marina and next to the Auditorium), for delicious tapas.
– Hogan's Live Music, Sports Bar & Restaurant for yummy burgers, pub menu and music.
– Bodega can Rigo, in Palma town, a charismatic little restaurant and bar, excellent food and coffee and a popular bar since 1949. We literally stumbled across this place and loved it!
– Chez Camille for a finer dining experience.
All of the above and much more was open on Christmas day. It's quiet around 5pm so go for a wander and see what takes your fancy.