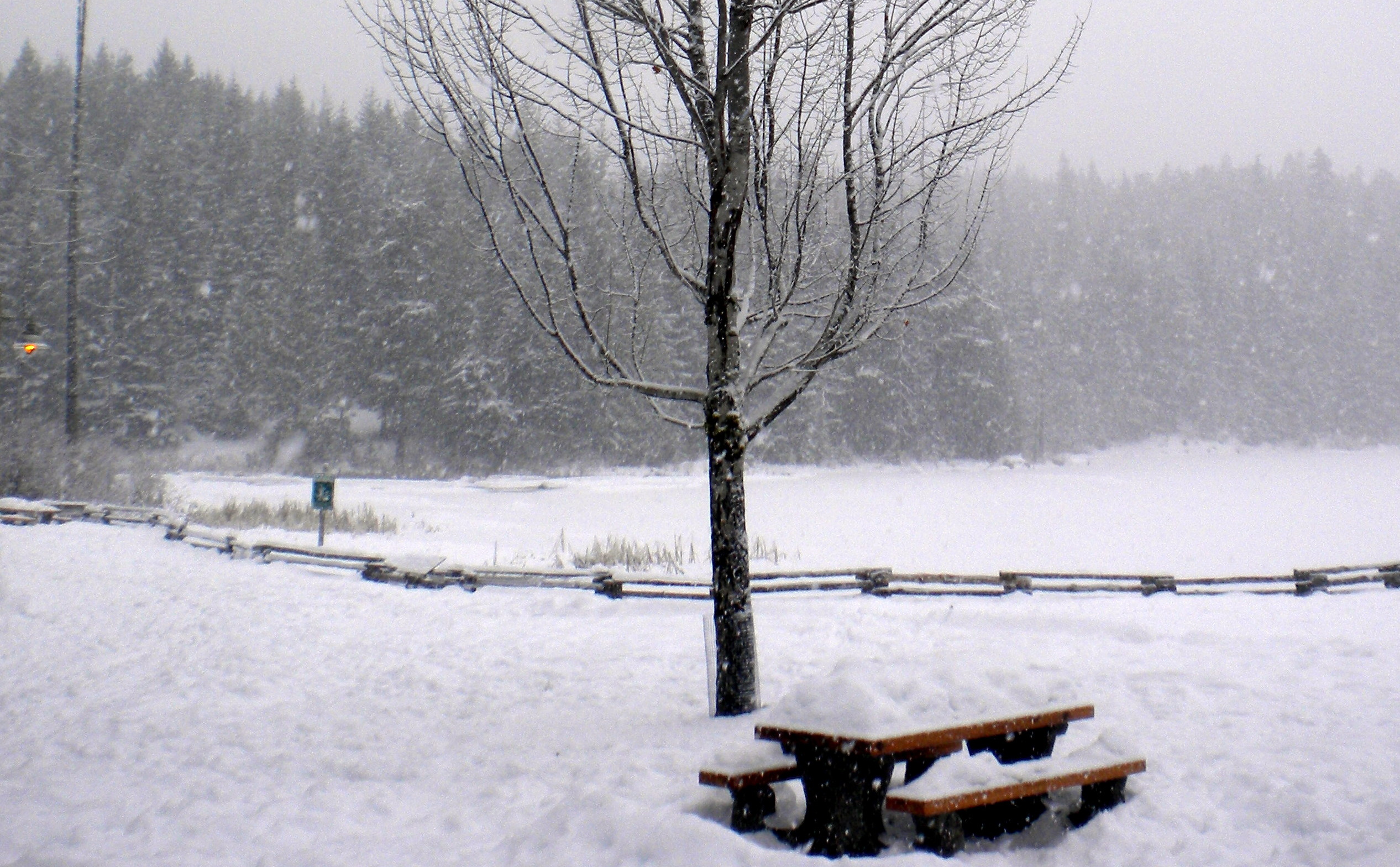 Whistler is a simply gorgeous village located about an hour and a half outside of Vancouver, Canada. It's brimming with chic boutique stores, pubs, restaurants and hotels and the fun is as plentiful in summer as it is in winter.
Obviously the allure of this place for Australians is the snow, and we were fortunate to experience a super snowy day on Tuesday followed by what locals describe as a 'blue bird' day (superb sunny skies but with snow-capped mountains – ideal conditions for skiing and snowboarding).
Whistler and Blackcomb mountains (side by side surrounding this resort town, and connected by the world-famous, record-holding Peak2Peak Gondola) are huge, and vast − a snow-drenched dream. Aside from the simple pleasures of playing in the snow, visitors here treasure the exceptional standard of service at each and every hotel and dining venue, and the ease with which anyone can wander around and enjoy so many fun options – rain or sunshine, day and night.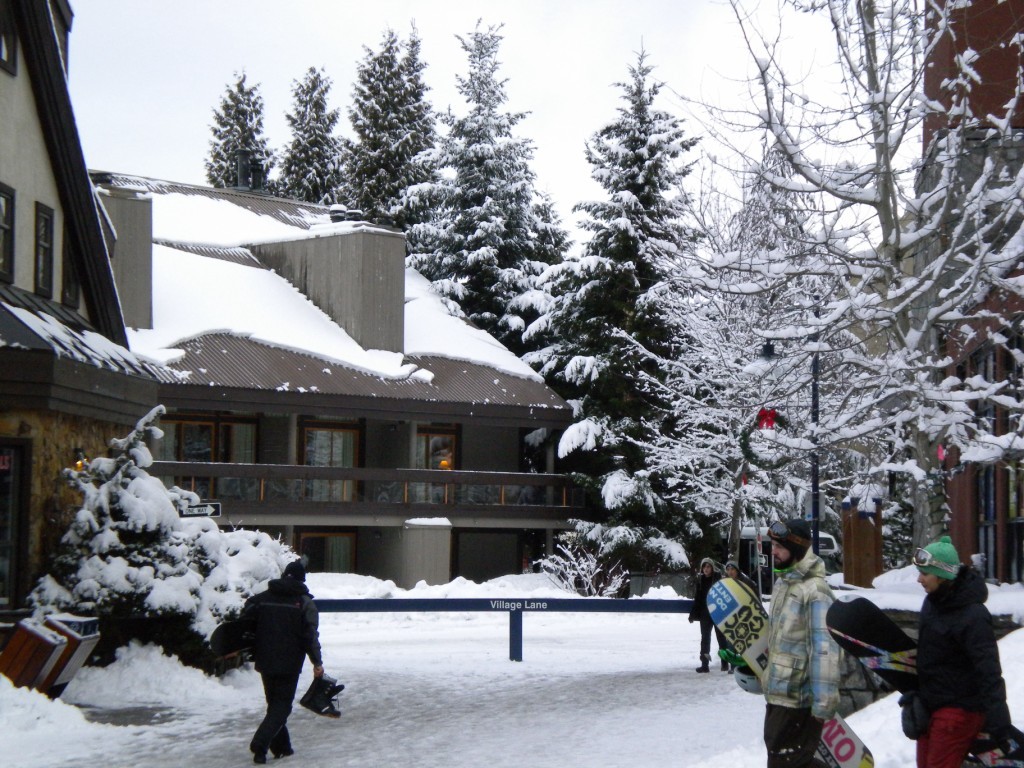 We stayed at the Pan Pacific Hotel by the village (there is also a Pan Pacific option 'mountainside') which we'd highly recommend for its proximity to everything, fantastic service, free and delicious breakfast and free WiFi, among many other delights that made for a totally brilliant stay.
I also have to say we enjoyed the fab lunch specials (especially the soup) offered by Ingrid's Village Cafe (yummy!), although there are many exceptional dining options here − so much so that actually 'choosing' where to eat can be a happy challenge.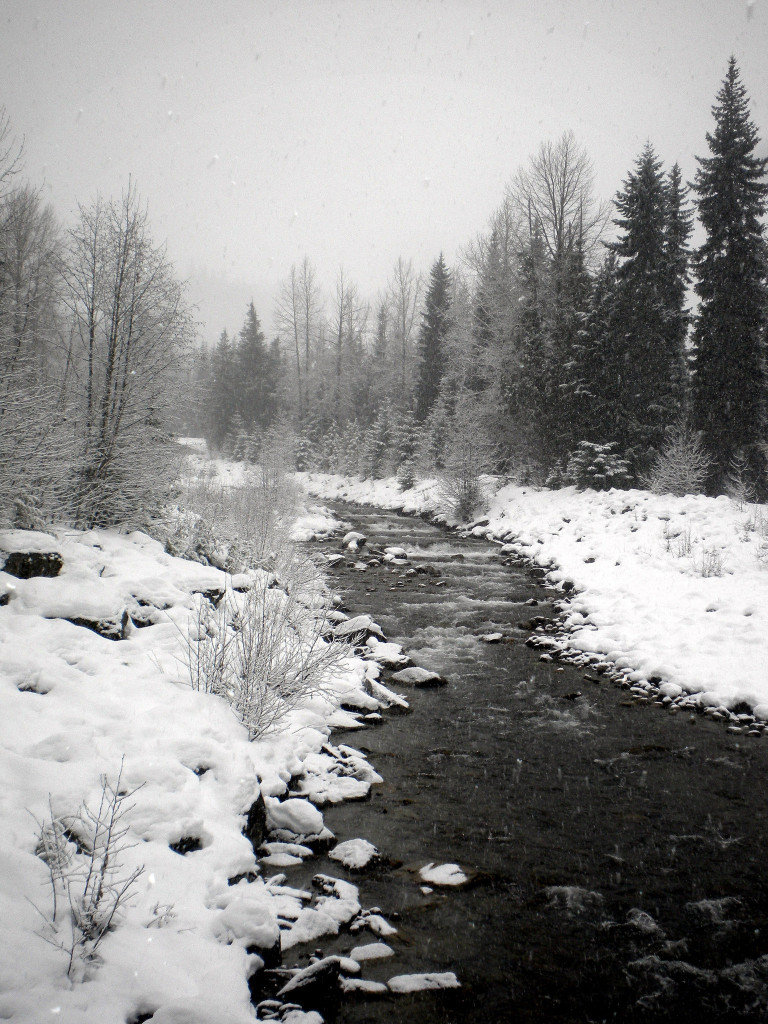 If you're keen for some R&R check out the luxe Scandinave Spa with its hot and cool plunge pools and steam rooms surrounded by awe-inspiring mountains and fir trees (draped in snow when I visited).
Whistler is pure magic. We've only ever visited in winter but we're told summer is even better with cycling, hiking, concerts and so much more on offer. I can't imagine this place could actually get any better.
All I can say is that if you ever have the chance to come here, whether for a day (check out West Coast Tours, excursions from Vancouver along the Sea to Sky Highway), a week, season or a year − definitely say 'yes' in a heartbeat.
**Just be aware… if you're taking a midnight stroll through town as we did on Sunday night, you may just run into a big brown bear! Yep, it was meandering along on one side of the street where we almost crossed over and bumped into it. Thankfully we didn't smell good enough to eat and that exhilarating experience just added to the fabulousness of this awesome little place.
We adore Canada and British Columbia and believe it's one of the most beautiful places in the world.
Take a look for yourself here on Flickr
---
If you're interested in more stories from this divine part of the world, you might also enjoy:
Heaven is Harrison Hot Springs
The X-Files and Vancouver travel journal
Discovering Grouse Mountain and Victoria, Vancouver Island
By Sarah Blinco