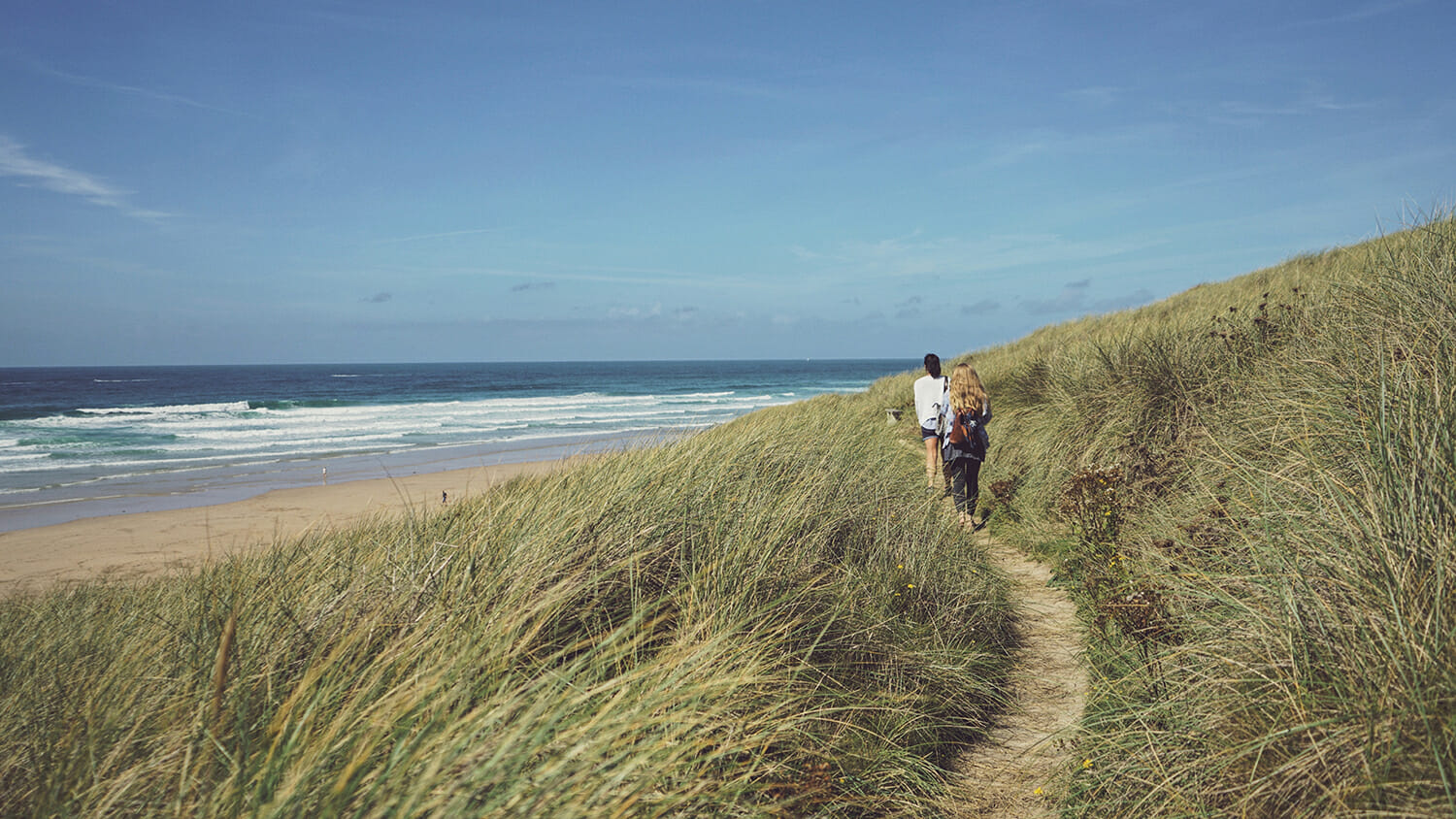 Beautiful Devon – it's not just for summer! Visit Devon has suggested these amazing spots that are ideal for a wander in winter (a great opportunity to walk off the pudding too).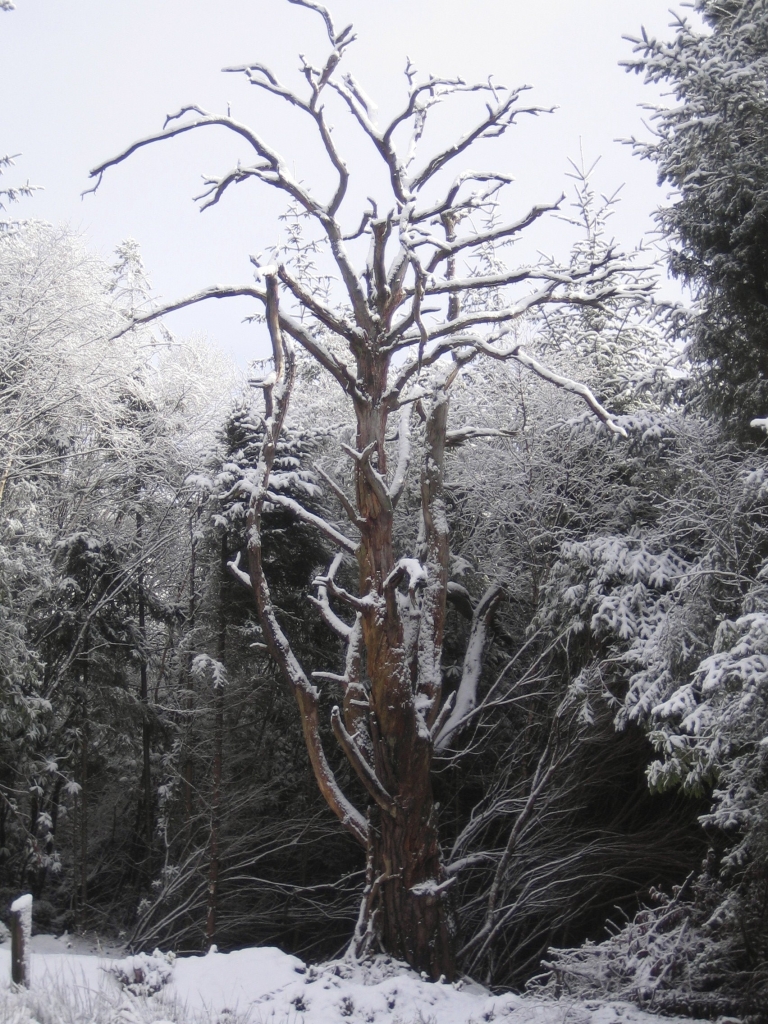 Best winter walks in Devon, UKThe Middle Dart Valley Walk, Totnes
Distance: 5 miles
This route is perfect for winter as the trail follows surfaced paths and lanes, so if it's snowy or been a little wet the going will still be easy, and there is just one gentle climb and no stiles – ideal for families and those looking for an easier stroll.
Beginning and ending at Totnes, the walk passes along the River Dart through the Dartington Hall Estate, where there are lovely views over the Middle Dart Valley. Walkers could stop off at Dartington Hall or the Dartington Press Centre nearby for refreshments and then the walk continues along lanes and through woodland, where walkers will pass by the working waterwheel before returning to Totnes.
The South West Coast Path, Bolberry Down
Distance: 7 miles
Bolberry Down has a network of paths running along the high cliff tops with wonderful views, providing a choice of walks which vary in length and course. In the autumn the heathland is vivid with gorse and heather, and the migrant birds gather ready to leave.
This section of coast is relatively flat and the National Trust have undertaken work to ensure that a network of paths can be used by people in wheelchairs, or with buggies, or for those who prefer a flatter terrain.
The Mamhead Sensory Trail, near Exeter
Distance: 1.5 miles
Beginning and ending in Haldon Forest Park, just minutes outside Exeter, the all-ability trail and takes walkers along flat, well surfaced tracks. It's perfect for those with younger children, as it's a 'sensory trail' with special markers along the way to encourage walkers to appreciate their whole surroundings, and plenty of resting points and picnic benches. It's also pushchair friendly, with no steep inclines.
Starting at the car park in Mamhead, the route follows through the forest and a beech-lined avenue to the high viewpoint near the Obelisk. From there walkers can admire views across the whole of Exeter, and on a clear day across to Start Point and Dawlish. The route consists of two loops that both lead to and from the car park, and can be shortened to one mile.
The Tarka Trail, North Devon
Distance: 1.5 miles
The Tarka Trail is an accessible walking and cycling path that runs through 163 miles of North Devon coast and countryside beginning at Instow and encompassing the South West Coast Path. Walkers will pass through old railway tunnels, under bridges and through the village with the opportunity to follow the path ahead and round to the beach, walking through the dunes. When the tide's in, walkers can continue along the cricket club driveway to join the path through the village where there's a few nice pubs to warm up in after a cold winters walk.
The Ernest Bassett Walk, Dartmoor
Distance: up to 5 miles depending on route
Devised by a keen Dartmoor walker and founder member of the Dartmoor Rescue Group, this walk is intended as an easy introduction to the area's natural attractions.
Beginning in Okehampton on the shoulder of Dartmoor, the walk covers the historic architecture and an old waterwheel before continuing along paths, fields and through woodlands, leading to the East Okement River.
The scenic route passes by small waterfalls and still pools, before continuing in a climb to East Hill where, on a clear day, walkers will see fantastic views across to Exmoor and an almost aerial view of Okehampton – before returning to the town.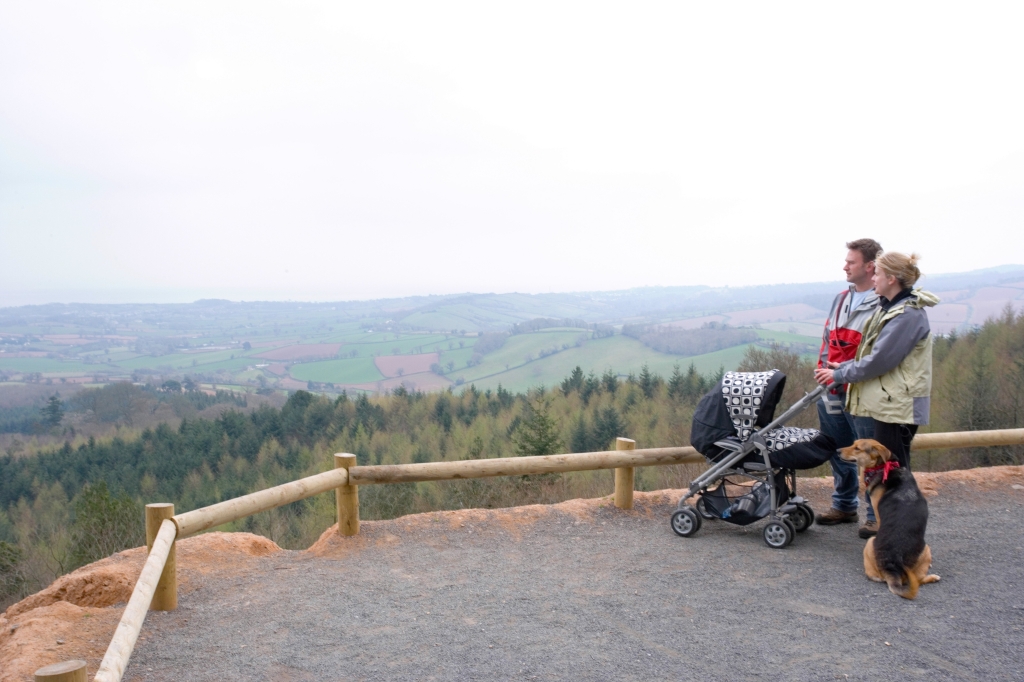 Windford Valley Walk, Arlington Court
Distance: Various
The Windford Valley Walk is part of the 2700 acre Arlington Estate. The wooded walk features fairly easy terrain with one section of steps and one steady climb, which will take walkers through a variety of lush, wooded walks.
Wellington's are recommended as the public footpaths can be muddy. For those who enjoy long walks, Arlington House is a great stopping point of a nice cup of tea (walkers are advised to check Arlington House opening times prior to arrival).
Steeperton Tor from Belstone
Distance: 7 miles
For those walkers who like a more challenging route, Steeperton Tor walk, starting from the village of Belstone, near Okehampton, is an exhilarating route into the high ground with a few boulders along the way.
Walkers will climb past the waterfalls and rapids of the River Taw, Oketor and Belstone Tor, before heading back over Belstone Common and back to the village of Belstone.
Devils Point
Distance: 1 mile
Devils Point Park, part of the South West Coast Path, is a mile long park and coastal pathway that is now joined with the historic Royal William Yard.
Both steeped with naval history, Devils Point, used for centuries as a farewell and welcome home point as Royal Navy Warships arrive and depart, features spectacular views across Plymouth Sound and Cornwall.
Located adjacent to Plymouth's Royal William Yard, an old walled naval yard built in 1826, the two are now joined by cantilevered stairs which link the two sites together, allowing walkers on the South West Coast path to walk through to the 19th Century walled yard through a concealed entrance.
The contemporary, purpose built stairs feature a glass viewing platform and panoramic views over the Tamar Estuary. Walkers can admire the coastal surroundings before finding refreshment in Royal William Yard's many artisan restaurants and cafes.
Torquay's Victorian Gardens and Lookouts
Distance: 3 miles
The 3 mile circular walk along the beautiful South West Coast Path from Daddyhole Plain, Torquay, passes what was once a Victorian rock garden, now preserved as a wildlife conservation area with some rare and beautiful plants.
With stunning views of Tor Bay and down through wooded cliffs walkers can catch a glimpse of crystal clear waters.
From viewpoints along the way walkers will see Torquay's most dramatic rock formations such as the Devonian limestone arch, named London Bridge by the Victorians.
Towards the end of the coast path section lies Peaked Tor Cove where the Torbay Home Guard's Second World War lookout post can be found offering panoramic view across the Bay. The spectacular walk and views demonstrates why the English Riviera is a UNESCO-recognised Global Ge-opark.
Plym Valley Trail
Distance: 5 miles
The Plym Valley Trail is a gentle route for walkers which heads towards Dartmoor.
The trail starts at Plym Bridge Woods and offers great views and the opportunity to spot wildlife. The walk passes the disused quarries of Cann and Bickleigh Vale, and many old viaducts and railway paths along the way, as well as rivers and woodland.
Devon's also dog friendly, which we like! Drop by this site to plan your visit: visitdevon.co.uk
Keen for an another adventure that's great for the body, mind and spirit? Have a read here