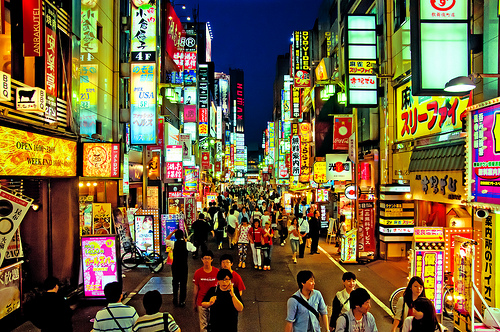 ~
Tokyo is fascinating, cool and colourful. It's the most populous city of Japan and is officially called Tokyo Metropolis; founded in 1943 by merging Tokyo Prefecture and the city of Tokyo.
Generally Tokyo is mentioned as a city but it is administered as a 'metropolitan prefecture' – that is, both city and prefecture.
The city administers 23 special wards of Tokyo – which consists of the place formerly known as the City of Tokyo – and 39 municipalities in the western part of the prefecture.
Tokyo City was ranked first by TripAdviser in terms of "overall travel experience" and it also holds the first position in different categories like "nightlife, shopping, public transportation and cleanliness of streets".
Despite a massive population, people of Tokyo are extremely polite, and it is considered one of the safest cities in the world which makes it even more pleasurable to visit.
Well-known for being technologically advanced, Tokyo is also rich in cultural heritage and people still value traditions and constructs of their civilisation.
With so much to experience, it's difficult to know where to begin – here is a starting list of eleven places to visit in Tokyo – a city that will inevitably end up as one of your favourite destinations in the world.
11 places to visit in Tokyo
Sensōji
Situated in Asakusa, this is the largest and oldest Buddhist temple in Tokyo and a spot of attraction for most of the locals and foreigners interested in Buddhism or different religions of the world.
The temple is associated with Guan yin, the goddess of mercy and was formerly associated with the Tendai sect which gained independence after World War 2.
Nakamise
Nakamise is the oldest shopping centre in Japan and it is located near Sensoji.
There's a huge paper lantern here, painted red and black to show thundercloud and lightning, and visitors enjoy browsing the different stalls that sell local souvenirs and snacks.
Meiji Jingu
A Shinto temple dedicated to emperor Meiji and his wife Shoken. The temple has its own rituals to pay tribute to the emperor and to make wishes if one has any.
Rituals include a half bow when entering and leaving the temple, washing your left hand and right hand then left hand again and rinsing your mouth.
At the main shrine building if you want to make a wish, bow and clap twice, make a wish and then bow again.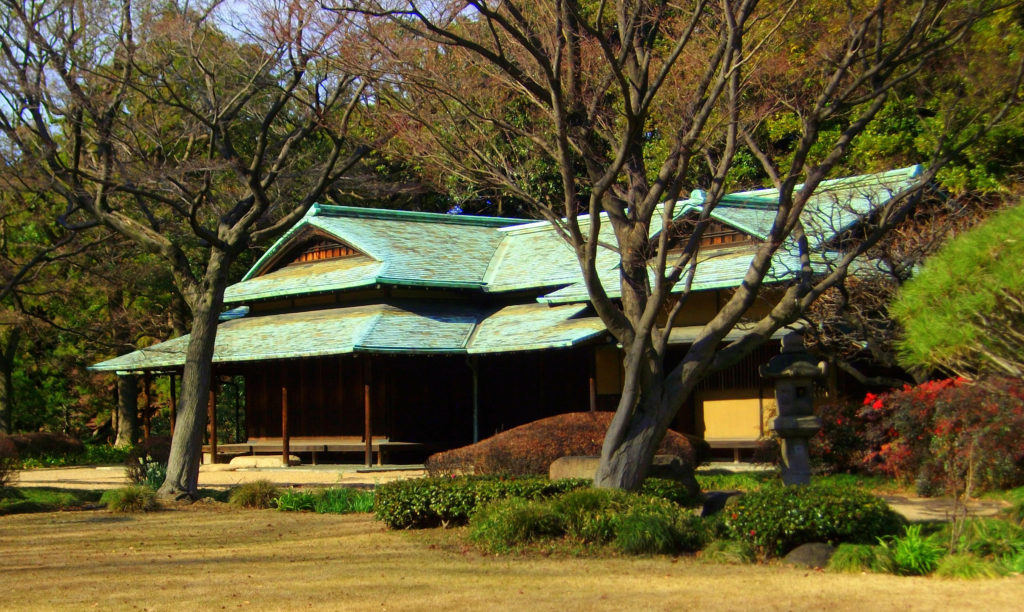 Imperial Palace and East Garden
Imperial palace (pictured above) is the residence of the Emperor of Japan and it reflects the political history of Japan.
This palace is not open to the public except on two days which are New Year's greetings day and the emperor's birthday (2 January and 23 December respectively). On these two days, imperial figures make public appearances on the balcony.
The imperial gardens are the part of the inner palace and are open to the public.
Tsukiji Fish Market
This is the largest wholesale market of seafood in the whole world. It manages more than 400 categories of sea animals from cheap species to expensive ones, from tiny sardines to 400kg tunas!
The most interesting part of this market is the tuna auction which can be seen in the early hours of the day in two shifts. You'll need to purchase tickets and they are allocated on a first-come-first-served basis.
If you want to experience the tuna auction it is advisable to stay near Giza so that you can get a cheap cab early in the morning because no trains are operating at this time. If you are looking for other travel discounts then check out Groupon deals.
Tokyo Skytree
The 634m Tokyo tower is the tallest tower in Japan and is used for television and radio broadcast across the Shinto region.
It comprises of two parts which are the Tembo deck and Tembo gallery, and there's a shopping centre at the base.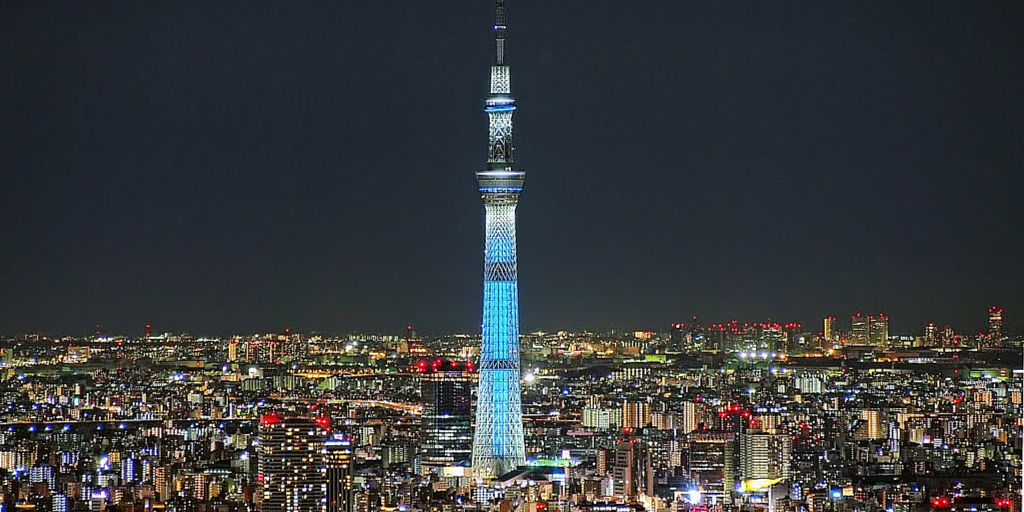 Tokyo Disneyland and DisneySea
A popular park of 115 acres and based on the films produced by Walt Disney, this was also the first Disney theme park outside of United States.
Tokyo Disneysea is the world's fourth most visited park, inspired by the myths and stories of Disneyland, this park is based on seven ports of call: Mediterranean Harbour, Mystery Island, Mermaid Lagoon, Arabian Coast, Lost River Delta, post-Discovery and American Waterfront.
Kabukicho
This is often called the 'sleepless town'. The name Kabukicho comes from the desire to build a theatre named Kabuki here back in in 1940.
The theatre was never built because of financial reasons but the name stuck and Kabuki-Cho is a place with lots of hotels, dance clubs and bars; famous for its entertainment spots and Red-Light District.
Ginza
One of the high-end fashion centres in Japan and famous for its costly real estate, Ginza also boasts many of the five-star hotels and entertainment centres of Tokyo.
On weekends the roads are filled with flowing traffic, while in the daytime it is a haven for pedestrians.
Yasukuni Shrine
A shrine dedicated to those who died for a cause and for the emperor of Japan.
This shrine is also famous for a poem written by Emperor Meiji when he visited the shrine in 1874, the lines are:
"I assure those of you who fought and died for your country that your names will live forever at this shrine in Musashino."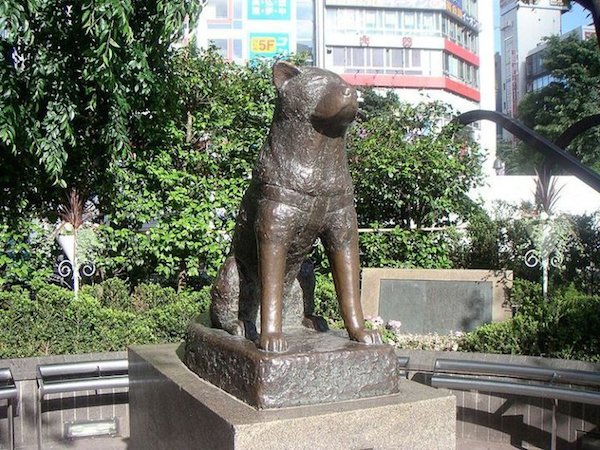 Hachiko statue
This is one of the most touching and inspiring real-life stories in the world, and is particularly poignant for 'dog people'.
Hidesaburō Ueno took in this dog as a pet and every day, loyal Hachiko greeted his owner on a nearby train station when he returned from work.
One day Ueno died unexpectedly because of a cerebral haemorrhage. He never came home.
Hachiko waited nine years in the same place for his master to come back, with friends and passers-by in the busy city often stopping with food for the dog.
Eventually, Hachiko became a symbol of loyalty and faithfulness and ended up with his statue being erected in the middle of the bustling city.
Do you have Tokyo tips to share? Please add them in the comments section below…