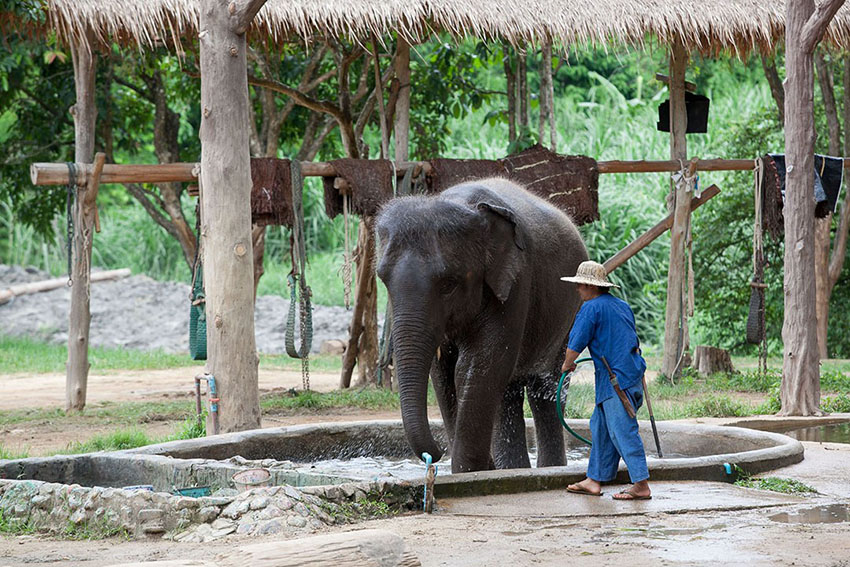 Tourism Thailand has announced wildlife conservation and care for animals like elephants and dogs is improving. This is music to the ears of animal advocates.
Organisations and individuals have made great strides to improve the state of Thailand wildlife.
On this, the media release stated:
"… a priority for authorities is preserving Thailand's remaining forest cover and returning some developed areas back to a wild state."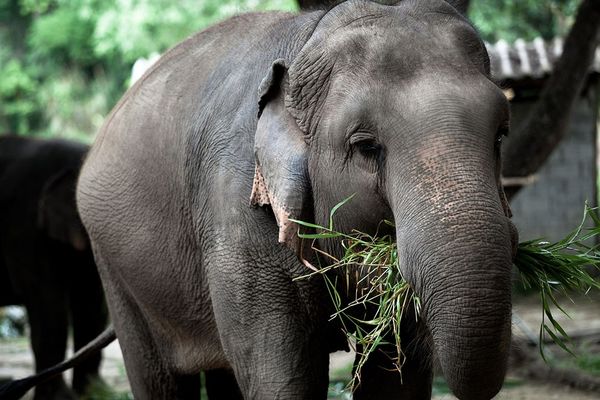 Elephants and Thailand wildlife
We haven't travelled to Thailand, but friends have. They adore the place for its beauty, wildlife and friendly locals. Our fellow travellers share that visitors must be vigilant when researching an 'elephant sanctuary' to visit. If you're here, you should know NOT to visit anywhere that offers elephant rides.
Encouraging responsible travel
Elephants have been mistreated here for a long time. Yet the elephant is Thailand's national symbol. Thoughtless visitors have fuelled the demand for elephant rides and entertainment. This in much the same way as donkeys are used in Santorini Greece for riding up to see the sunset.
Thankfully, 'aware' travellers and tourism destination operators are spreading more positive messages about animal welfare and doing the right thing.
Land regeneration and poaching
Elephants need large wild areas to thrive. That's why there is a renewed focus on regenerating the land for them. To counter poaching, the government plans a database of every domesticated elephant's genetic information.
The plan is to stop poachers from taking wild baby elephants and claiming them as offspring of domesticated elephants. The government is also scrutinising elephant camps for any mistreatment.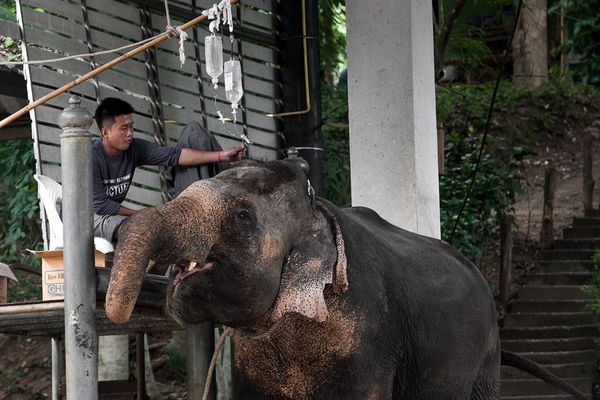 Elephant conservation efforts
The Thai Elephant Conservation Centre (TECC) has been caring for elephants in a forested area south of Chiang Mai since 1993. Conservation is the key, and TECC operates an onsite elephant hospital and manages a mobile clinic. The TECC teaches visitors to appreciate elephants and has pioneered conservation and research in Thailand.
Phang Nga Elephant Park is a family-run eco-business north of Phuket. Here, visitors interact with elephants in a respectful way. No dancing and circus tricks!
"Public awareness about elephants is the aim. Through human-elephant interaction people learn to respect and practice responsible elephant tourism."
Elephants World in Kanchanaburi and Wildlife Friends Foundation Thailand (WFFT) are also positively contributing to the rehabilitation of animals and reforestation.
Dogs in Thailand
The Soi Dog Foundation started in Phuket in 2003 to help the street dogs and cats on the island. The group is active on social media and while some images are hard to see, the awareness is critical to their efforts.
Soi provides a humane and sustainable solution to the stray population and has expanded nationwide. Work includes rescue, sheltering, medical treatment and vaccination of strays.
Keeping waterways clean
The UN reports that our global marine environment is in serious trouble. In an effort to reverse the damage, Thailand is also pushing to reduce plastic waste and conserve corals.
Organisations like the Marine Conservation Project, invite volunteers to help in their conservation efforts.
Challenges remain, but things are looking up. It's up to us to remain vigilant. Support, share, blog about the topic, and importantly, travel responsibly wherever you are.
Got advice, an opinion or stories on this subject? Let us know in the comments. 
Images and news via Tourism Thailand.