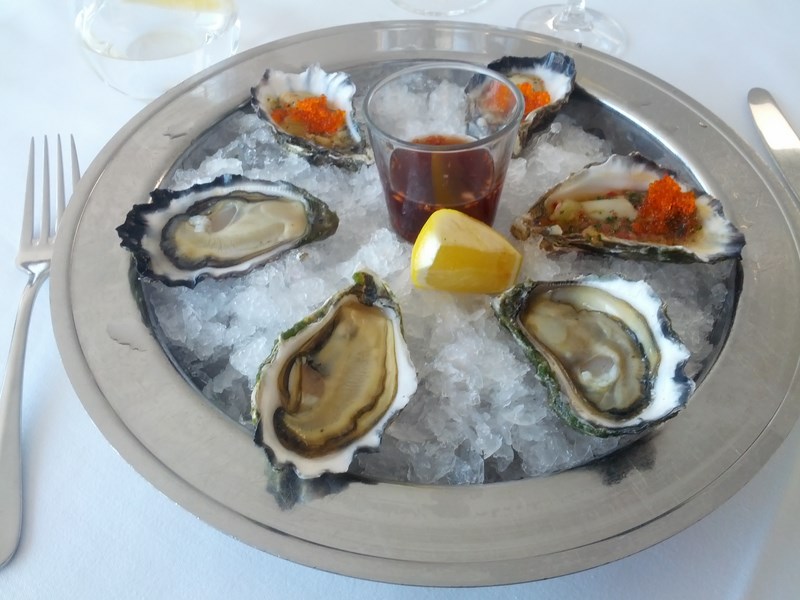 It's a restaurant favoured by the rich and famous, with the likes of Leonardo DiCaprio, Beyonce and Al Pacino known to have made a culinary trip to Catalina in Rose Bay, Sydney.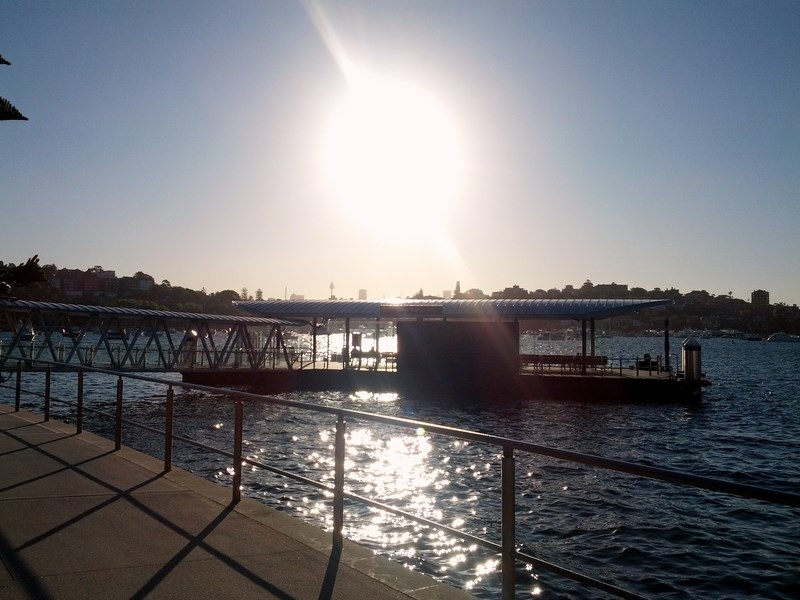 Opening its doors 20 years ago, Catalina is a Sydney institution serving up one hell of a fine dining experience that will makes you feel like royalty. Not only is the food spectacular but Catalina has stunning panoramic views as a result of being situated right on Sydney Harbour's eastern foreshore. As you dine, yachts, boats and ferries can be seen travelling along the harbour's pristine waters. There's even a dock for seaplanes to fly in/out from Catalina for those wishing to fly and dine. Now that's fine dining!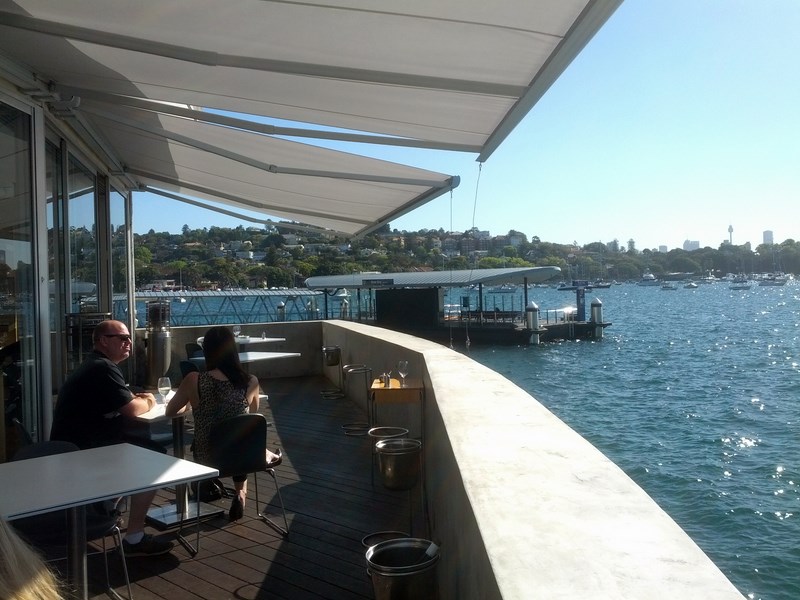 As to be expected the service at Catalina is outstanding – it's a place where your glass is never empty, dishes are elegantly explained and you're never waiting long to be served. I was fortunate to spend a weekday lunching at Catalina and wasn't it a breathtaking and opulent experience. The food is to die for – fresh produce, perfectly flavoured and succulent dishes, and heavenly desserts.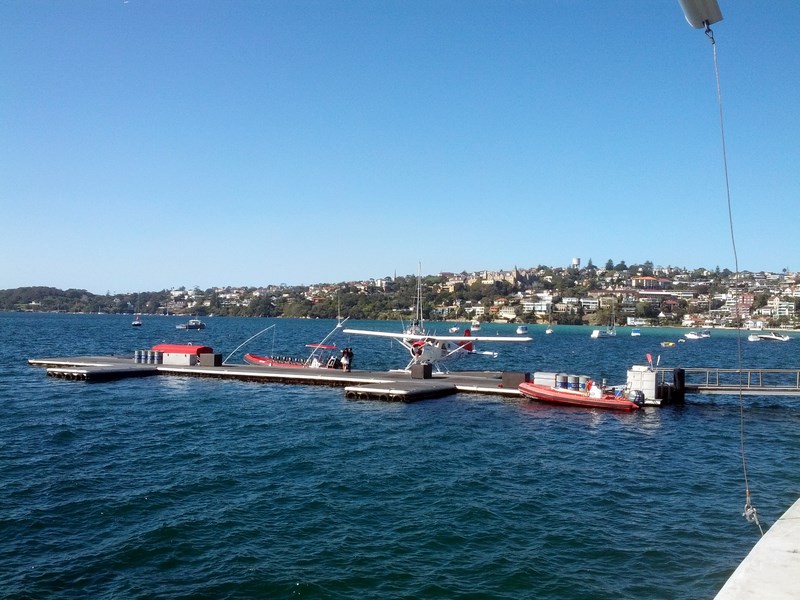 As I was dining on the harbour I couldn't resist sampling the local seafood. So I began my culinary journey at Catalina with natural and lime, chili and tobiko Sydney rock oysters. This was served on a bed of ice with a shot of special sauce (not too sure what was in it but it was tasty and went well with the oysters).
Following this entrée I ordered the pan-fried snapper with potato and garlic mash and lemon caper butter. Simply delicious! During these courses the matching drinks were a glass of Moët & Chandon and Cloudy Bay Sauvignon Blanc – these went down a treat.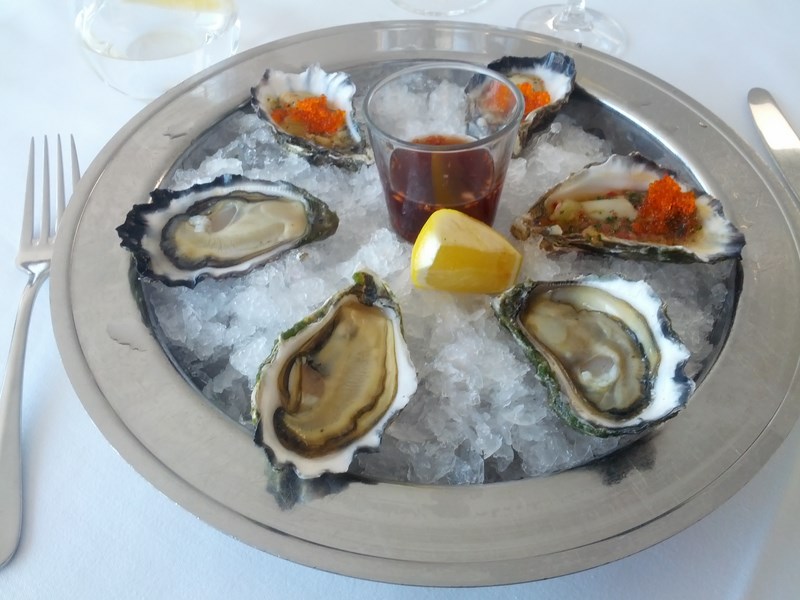 Then onto my favourite part of any dining experience being the dessert. I selected the off the menu raspberry soufflé with fresh strawberries, sorbet and ice cream. It was divine and decadent – a perfect end to a lovely meal!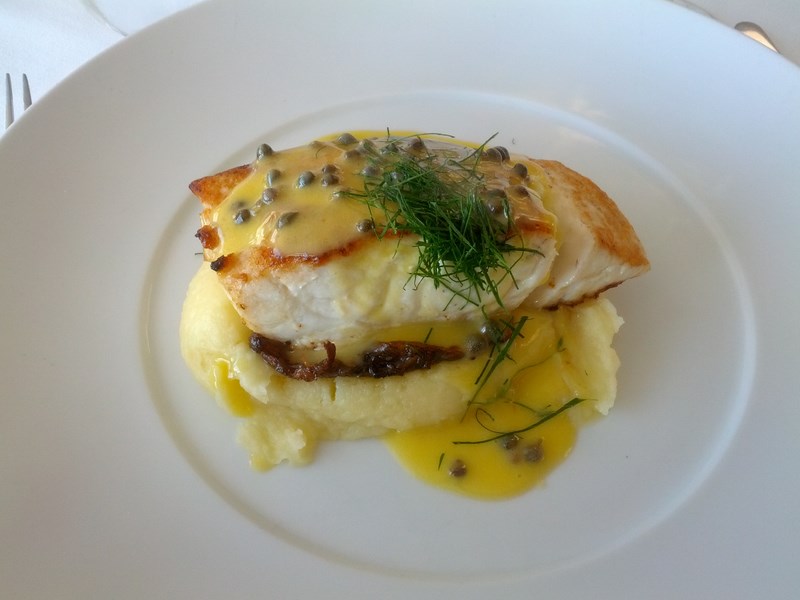 How to get there
There are a number of ways to get to Catalina. Parking is available at the Woollahra Council Car Park surrounding nearby Lyne Park. Bus services are available with services 323, 324, 325, 326, 327 and L24 stopping near Catalina. And, my most preferred way is by ferry as the Rose Bay wharf is directly next door to Catalina. You can jump on the Rose Bay ferry from Circular Quay.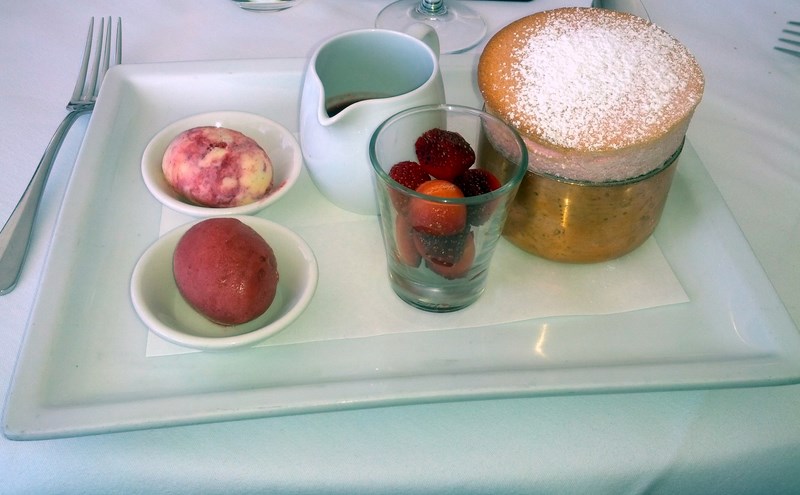 What celebrity hotspots have you dined at? Was Catalina in Rose Bay, Sydney one of them?
About the writer
Danielle Muller (@stuffitgotravel) is a Sydney-based travel blogger and communications professional. Follow her travel adventures, stories and recommendations at www.stuffitgotravelling.com.