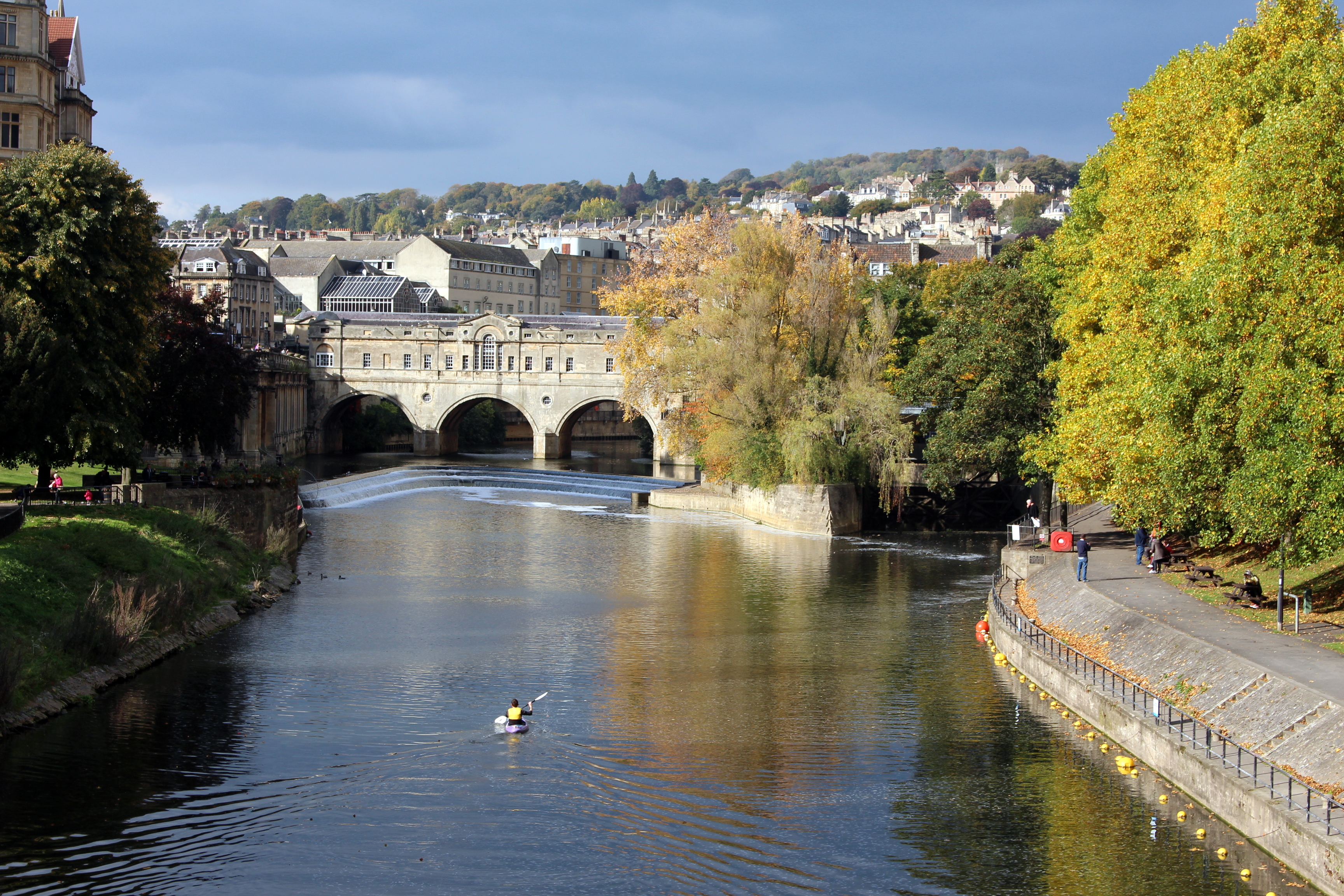 Bath is the epitome of Georgian elegance and is a wonderful place to visit at any time of the year. It's a pleasurable day trip from London (take Great Western Rail from Paddington); or stay a night or two and truly indulge in all the romantic things to do in Bath!
Personally, I love Bath because it's easy to get around but has all the perks of a city like shopping, coffee, plenty to see and do. Bath is rich in history – the buildings tell many lifetimes worth of tales, dating back to the Romans right through to Jane Austen, and even the birth of Royal Mail. And, aside from anything else, the city is strikingly beautiful.
It's one for the romantics, for sure – a very special place, like York (which you also must visit). Here are seven of our sweetest ideas for you to explore…
7 romantic things to do in Bath, England
Bath Abbey Tower Tour
Bath Abbey is the divine structure that makes for a perfect meeting spot in the town centre. It is an utterly surprising find as you're wandering the old streets, and you'll have your phone in hand snapping pictures before you even realise what you're doing!
Indulge in some people watching in the square, and when you've gathered your breath, climb to the top for a bird's eye view of the area.
If this idea takes your fancy, you can book exclusive personalised tours which take place out of hours. Watch the sun set over this uniquely lovely place, away from the tourist crowds. More at bathabbey.org/towertours.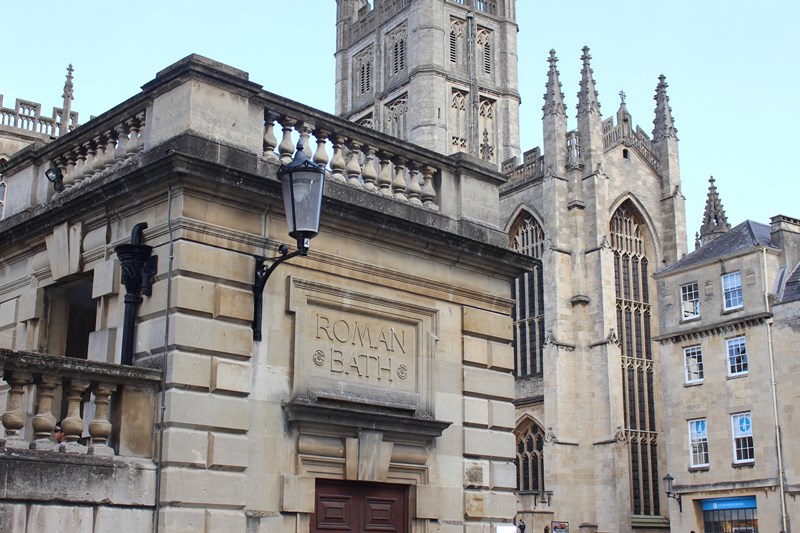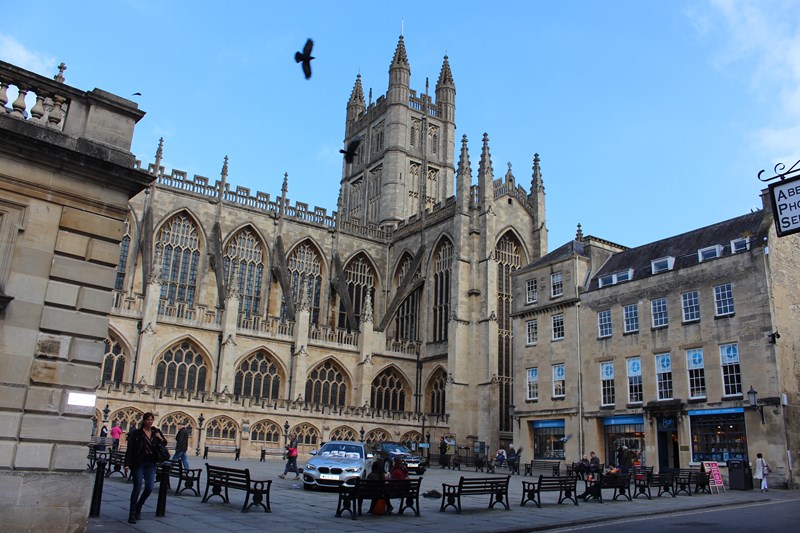 Stroll along the Gravel Walk
This is fine for all, but Austen fans will especially rejoice because it is the setting of Anne Elliot and Captain Wentworth's proposal in Persuasion.
Continue your wander through to Royal Victoria Park for a picnic, and wind up your exploration in the lovely woodland of the Botanical Gardens.
Be mindful after dark though, for although it might seem pretty at dusk it is said that a number of Bath's former residents often also wander here. Particularly notable is a white haired man who will appear before you on the Gravel Walk, only to vanish back into the night. Spooky, although perhaps a romantic pursuit for the ghost-hunters (like me) among you…
Boo!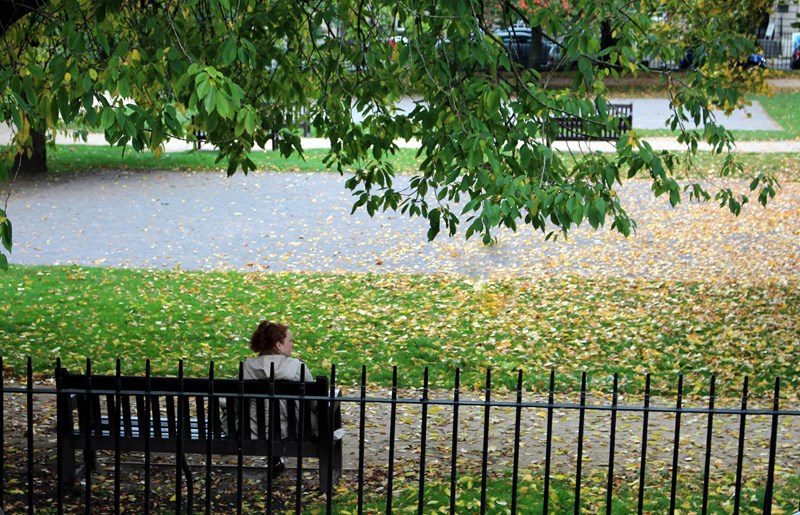 Take to nature – canal ride, row boat or horse drawn carriage ride
As you step off the train into the city of Bath, you'll spot signs for visitor information centres. Drop in and enquire about one of the unique opportunities to interact with nature.
Particularly special on a sunny day, is the opportunity to hire a row boat or board a quaint vessel headed along the canals. There's plenty of romantic little spots to stop at, like The Bathampton Mill pub, or choose a more remote countryside patch of green and relish in the serenity.
Back in town, we suggest skipping the cab line and instead take a horse drawn carriage ride around the city, just like in Austen's romantic age. Be enchanted as you pass by grand spaces like the Royal Crescent, Royal Victoria Park and The Circus. Courtyard Carriages will make it happen.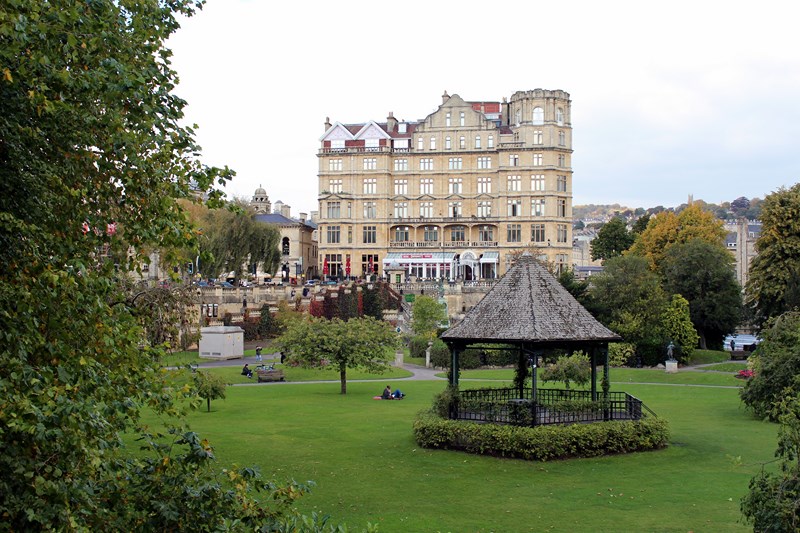 Stay overnight in a romantic hotel!
Bath is brimming with excellent accommodation options for all budgets. If you're willing to splash out for a special occasion and take full advantage of this city's status as a centre for romance, this one looks nice – the Royal Crescent Hotel & Spa. It's centrally located with sublime views of the city! We've not stayed here, but sure would like to. Seems so very Austen-esque.
Another decadent property I spotted on our travels was Bath Spa Hotel, a five star stay overlooking the breathtaking Bath landscape.
Jane Austen festival in September
Yes, yes and yes!
Indulge in regal splendour – performances, balls, workshops, promenades, fairs, lunches, breakfasts (and the odd Mr Darcy sprinkled around town for good measure)…
There are even short tours of the surrounding area on offer so you can get your entire literary and adventure fix with the least amount of effort. If you're a fan of the author, don't miss visiting in September. More at janeaustenfestivalbath.co.uk.
Note: there's a plethora of Austen experiences open all year round too if you can't make it in spring.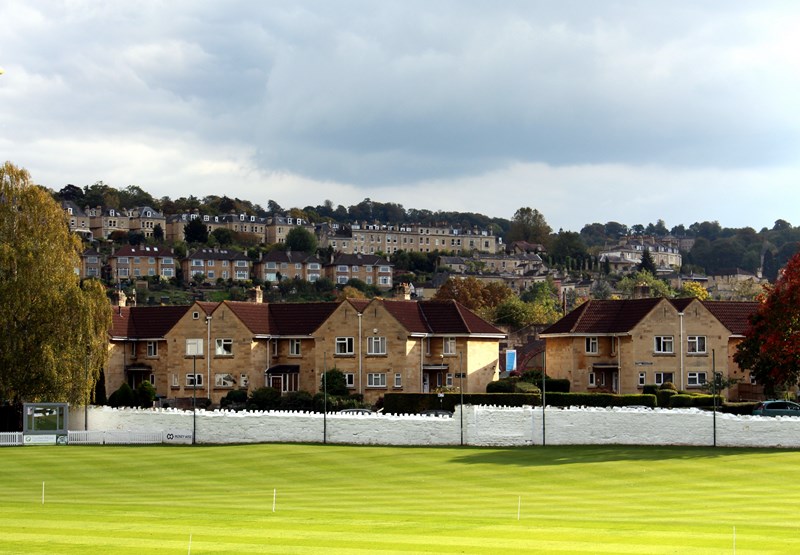 Thermae Bath Spa
Bath is of course famed for its ancient baths and healing waters, and now thanks to Thermae, we can all take a dip.
After you've explored the interesting old ruins, step it up to contemporary times in an utterly indulgent and romantic manner. Thermae now boasts a sensational rooftop pool with sweeping city views. There's plenty of other treatments you can enjoy too – the best of modern pleasures and old world lush blended into a sublime chance to unwind and feel the love.
Country walks and quaint villages
When we visited Bath recently, we actually took the Hop on Hop off bus tour, which features two routes through Bath. One travels around the city and explains the local history, and the other highlights the outskirts upon the hilltops overlooking the city's skyline. This is an excellent way to get your bearings in the city. Helpful too, because Bath is very hilly so it's easy to get tired making your way around. An option like this makes it simpler to identify the places you might like to go back to, and the skyline journey in particular showcases some lovely walks.
Suggested places to visit include the 'prettiest village in England', Castle Combe (accessible from Bath), Kennet and Avon canals which are some of the loveliest waterways working their way through England. The tour guide also pointed out walks you can try nearby to stops on the tour's itinerary such as around Middle Hill Lodge.
Words can't describe how lovely it is here, although many writers have attempted to do so throughout history. Why not visit and see for yourself? You may find the Visit Bath website useful, and book your train tickets in advance for the best deal, Trainline.
If you've found this helpful or have a tip to add, please let us know in the comments.
Keen to get around England but on a budget? Why not try house sitting: Find out more Or, give this place a go for great romantic staycation deals in London.