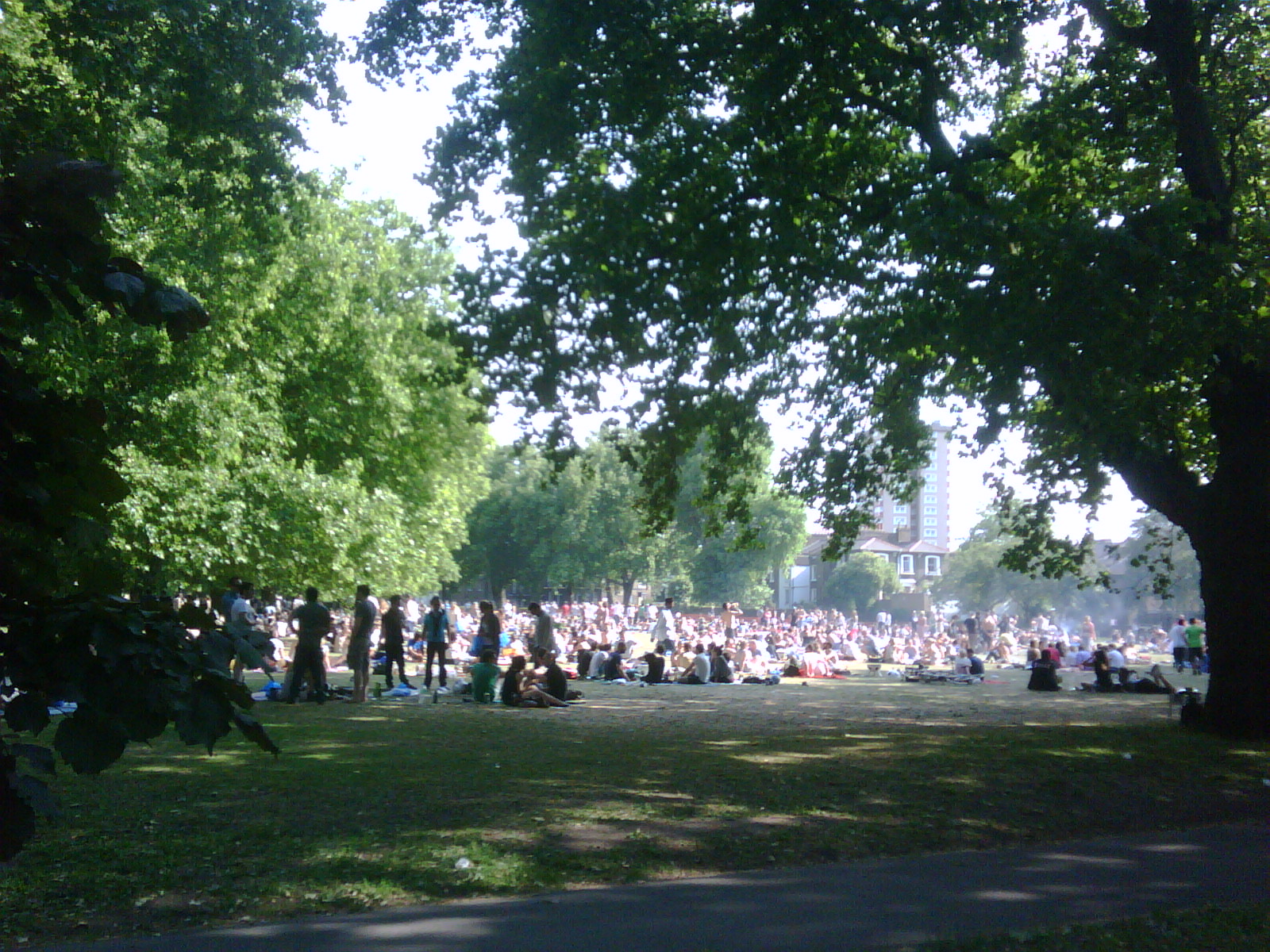 All about London Fields
I'm presently sitting under a sky threatening to pour with rain (probably no different from 300 years ago); there's some kind of Reggae music playing loudly over the bar's sound system, Wimbledon screening live on the surrounding TVs and the simultaneous sounds of coffee and beers being expertly served.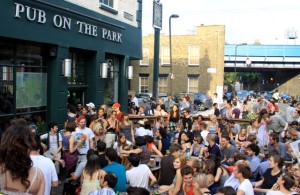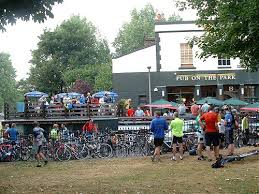 A couple of minutes walk up the road on Hackney's high street, people are going about their Friday afternoon business: shopping for the weekend, rounding up their day's work and preparing to head to the closest pub for a traditional Friday afternoon pint (again, I imagine this is no different to 300 years ago, where apparently there was something like 21 pubs along the main streets in this precinct… it must have been just like Shoreditch High Street today)!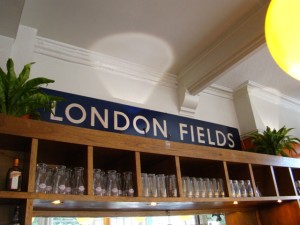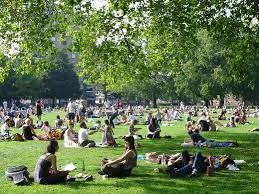 Hackney, the borough in which London Fields belongs, was the largest parish in the county of Middlesex. Being so very close to the City of London, the 'suburb' as we would deem it in Australia, had been a favourite residence of wealthy Londoners for several hundred years. Hackney was known for its healthy air and pure spring waters, and apparently became increasingly attractive following the Great Plague of London in 1665, because comparatively, with only 132 deaths, the region had not been extensively affected. The following year of course, was the Great Fire in London, which was further cause for residents to seek alternative locations to live. The area where we reside today was attractive to wealthy 'locals' who wished to be close to the Court, entertainment and the financial centre of the Kingdom; but because there was so much space available, these residents could also enjoy the benefits of 'country living' – I definitely wouldn't deem the area 'country' today – imagine that!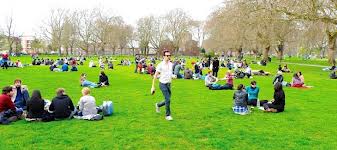 Hackney was declared in 1756 to "excel all other villages in the Kingdom in the 'opulence' of its inhabitants" (trust us to like it here then, although we are only a couple of hundred years too late)!
I've just seen a dog that very closely resembles an Australian Kelpie, jumping around on top of a pile of grass and dirt that the council has obviously recently cleaned up. He proudly produces a large stick to his owner, then proceeds to dig for other inevitable hidden treasures. It seems appropriate though, that this dog should be here playing amongst the others (all small 'toy' dogs by comparison), because as I study an old map of the area, I notice that there are many references to its farming past: Sheep Lane, Mutton Lane, Lamb Lane (now Forest Road) and the popular Cat & Mutton pub (in the 1800s known as Shoulder of Mutton and Cat) on a diagonal corner from where I'm located at this very moment. The Cat & Mutton is positioned on the corner of Broadway Market (as it was eventually Christened in 1937), the area that will be buzzing with its lively Saturday market tomorrow (as it is every weekend), and that was evidently developed to its present state in around 1860. Until the 1860s (when apparently much of the area was finally built-up), the whole precinct was in fact pastureland. It would have been a bit like Cairns when I was growing up. Again, imagine that!
At the moment (as I wait patiently for the crowd at the bar to fall back so I can order another beverage) I gaze out upon the famous old trees of what is now known as London Fields (park). These trees are over 100 years old (and actually quite similar to those lining Ruthven and Margaret Streets in Toowoomba (Queensland) outside the Grammar School – somehow I always knew those trees reminded me of England, although I'd never been here…). I can imagine the cricket games that were played (the first recorded here was actually in 1802 when a team of '11 gentlemen' from Clapton played a local team of '11 gentlemen' for a wager of 500 guineas); and military training that occurred (first for fear of French invasions, then German…).
What those trees must have seen. And what they've survived! I was saddened to read the date, September 21, 1940, when the area was heavily bombed – Richmond Road and Eleanor Road received direct hits.
Surprisingly, given its prosperous past and thriving development booms, the 'east' fell into misfortune around the turn of century (during the Industrial Revolution), and the situation continued to worsen following the two world wars, and then a string of government decisions and funding cuts that negatively affected the surrounding areas. Prior to moving to London even I was prejudiced against the area, claiming "I don't want to go east". Again, I learn my lesson to not judge before I've experienced! Turns out the 'East' is undergoing a renaissance – a reformation, if you will. With the opening of the brand new London Overground line but one year ago, the area has transformed overnight from being under serviced and lacking transport and convenience amenities, to being super-trendy, popular with young and old alike (although there is an extremely contemporary crowd that floats around London Fields each weekend… you know, like us ;-) ; there are new apartment developments surrounding every stop along this convenient and extensive modern London train line (including Haggerston, Hoxton, Dalston and Hackney), and once again the gorgeous Georgian period homes that we're so enamoured of are reflecting their former glory, as the area resurrects into what we anticipate will one day, once again, be one of the areas to reside in London.