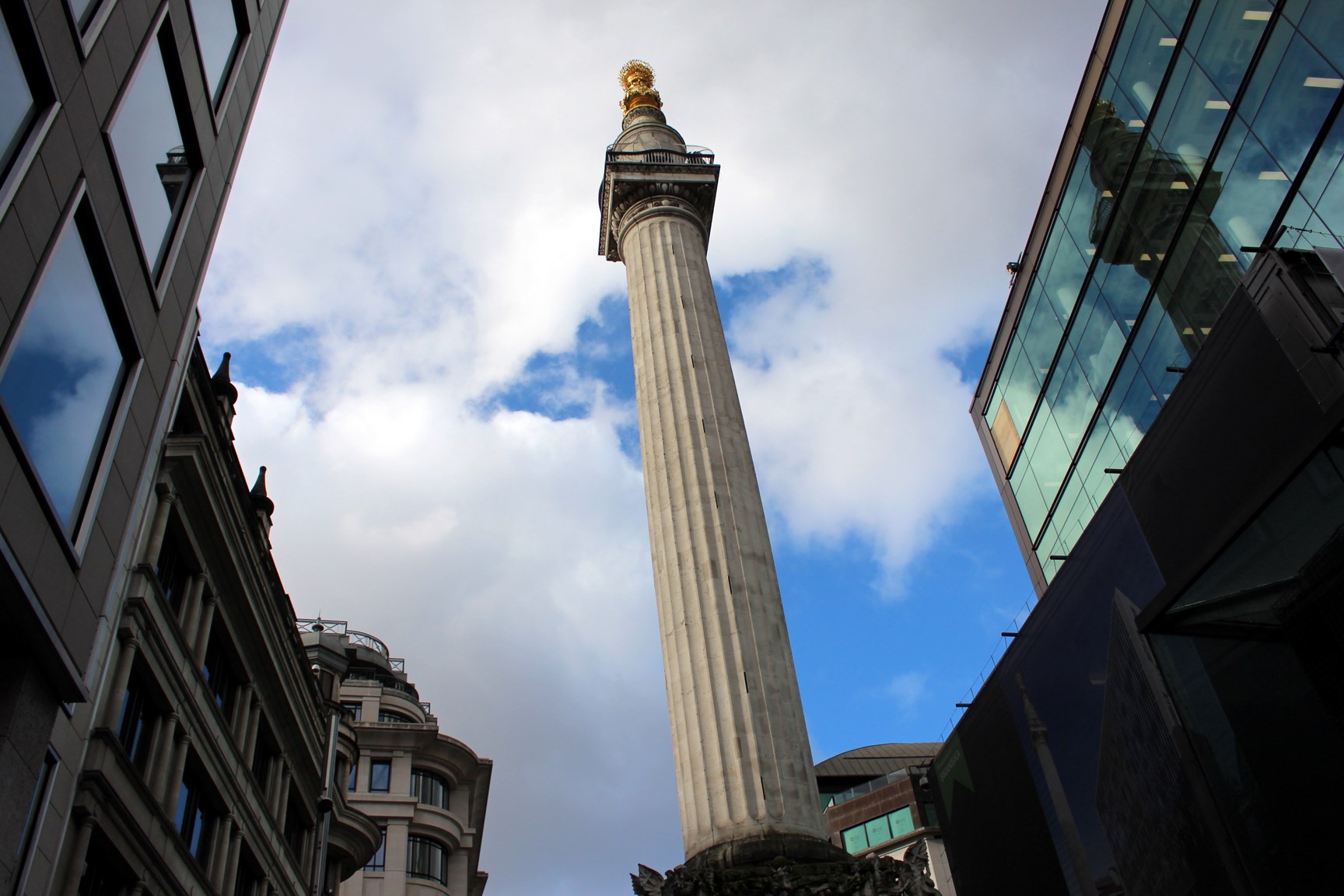 I've been lucky enough to live in this great city and have experienced many of London's best views over the past few years.
But I have never experienced the Monument, Sir Christopher Wren's  202 feet (61 m) stone column built to commemorate one of the most famous events in the city's history, the Great Fire of 1666.
London's best views | 5 reasons to visit Monument
History
The world's tallest stone column just outside Monument tube station pays homage to the Great Fire and the rebuilding of the city. Apparently if you lay the column on its side, it measures the exact distance between it and the house of Thomas Farynor, the king's baker in Pudding Lane where the fire started at 2am on Sunday 2 September.
Before the fire was finally extinguished it destroyed 13,000 houses and 90 churches; including part of Saint Paul's Cathedral.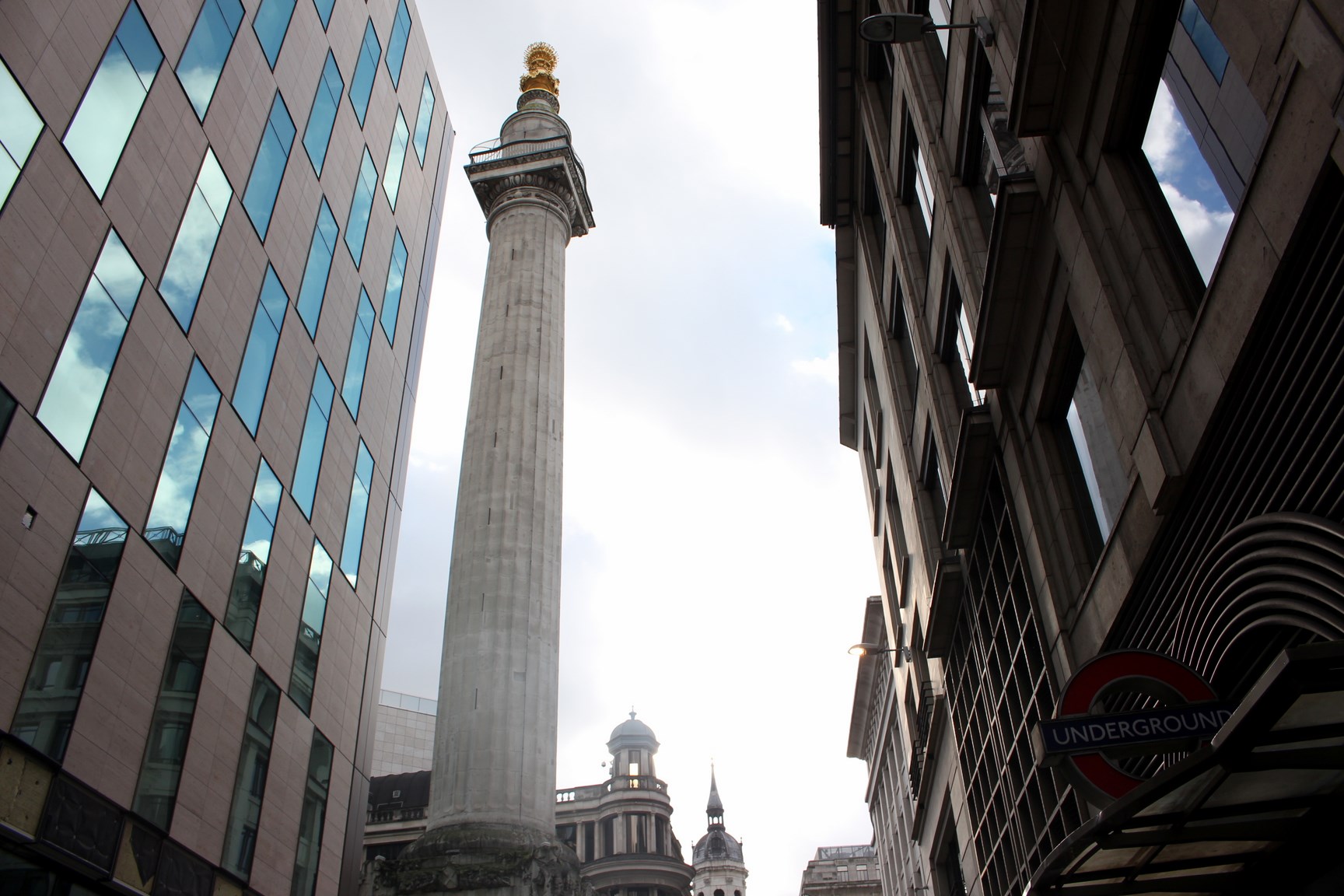 Waiting time
Unlike many attractions in London where you have to line up in long queues regardless of the weather, I only had to wait six minutes for entry to the Monument. Better than what I anticipate the wait at the London Eye is!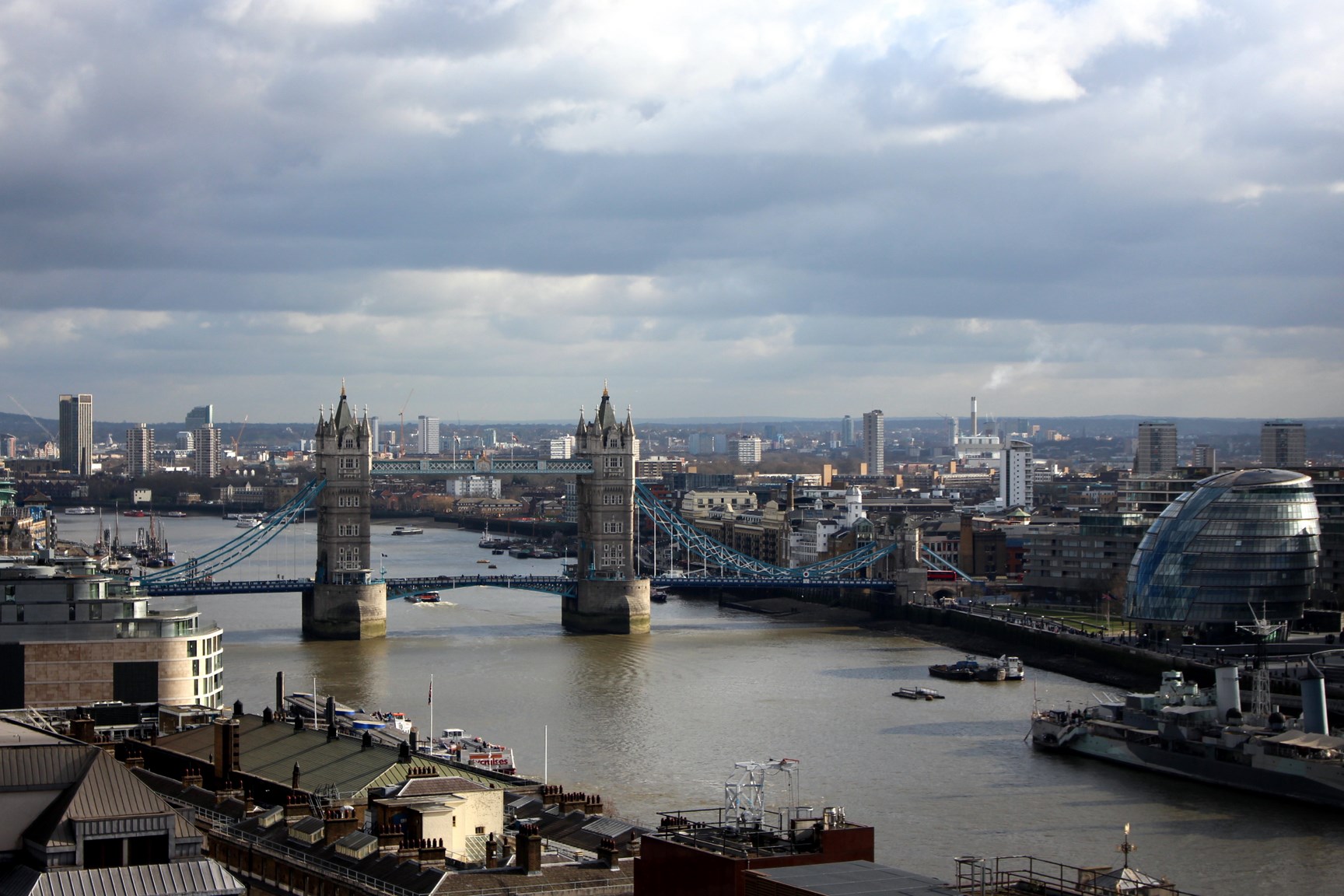 Cost
Entry into the Monument is only £4 for adults (as at February 2016) compared with the Shard (over £25) and London Eye (over £20).
Exercise
If you're an active person you'll love the 311 step climb to the top. It's a great way for toning your bottom and legs while experiencing London's amazing skyline.
That said, don't worry if this sounds daunting, it's actually a pretty easy climb, the average person taking around four minutes to make it up to the top (not counting if you have to wait for children loitering in the stairwell along the way).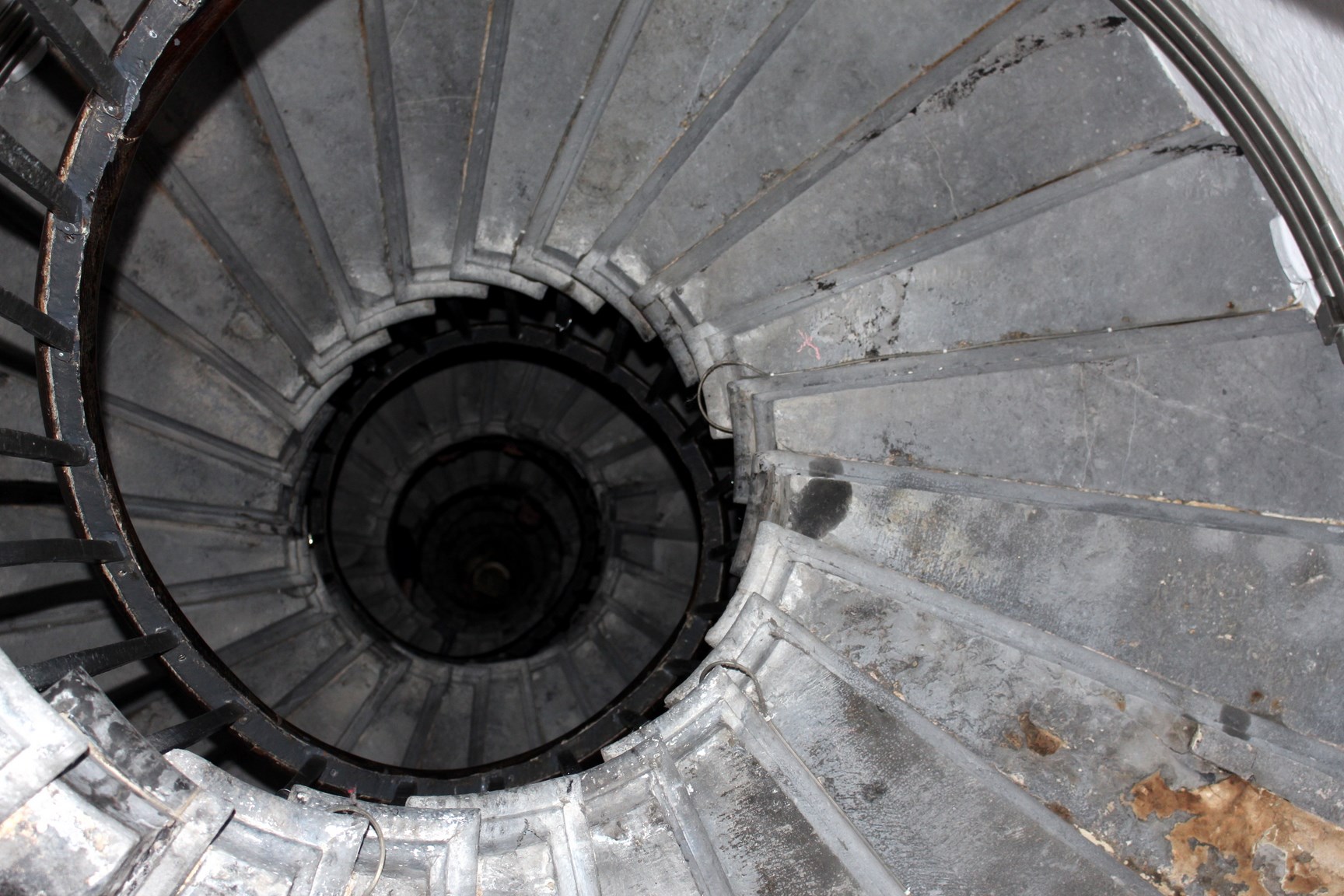 Views
As you exit the stairs onto a small ledge you're met by a simple wire fence separating you from the 166 drop to the ground below and magnificent 360 panoramic views of the London skyline. The Monument offers wonderful views of the Shard (hard to miss), Tower Bridge, Saint Paul's Cathedral, Gherkin (30 St Mary Axe), Leadenhall Building (affectionately known as the Cheese Grater) and Canary Wharf in the distance.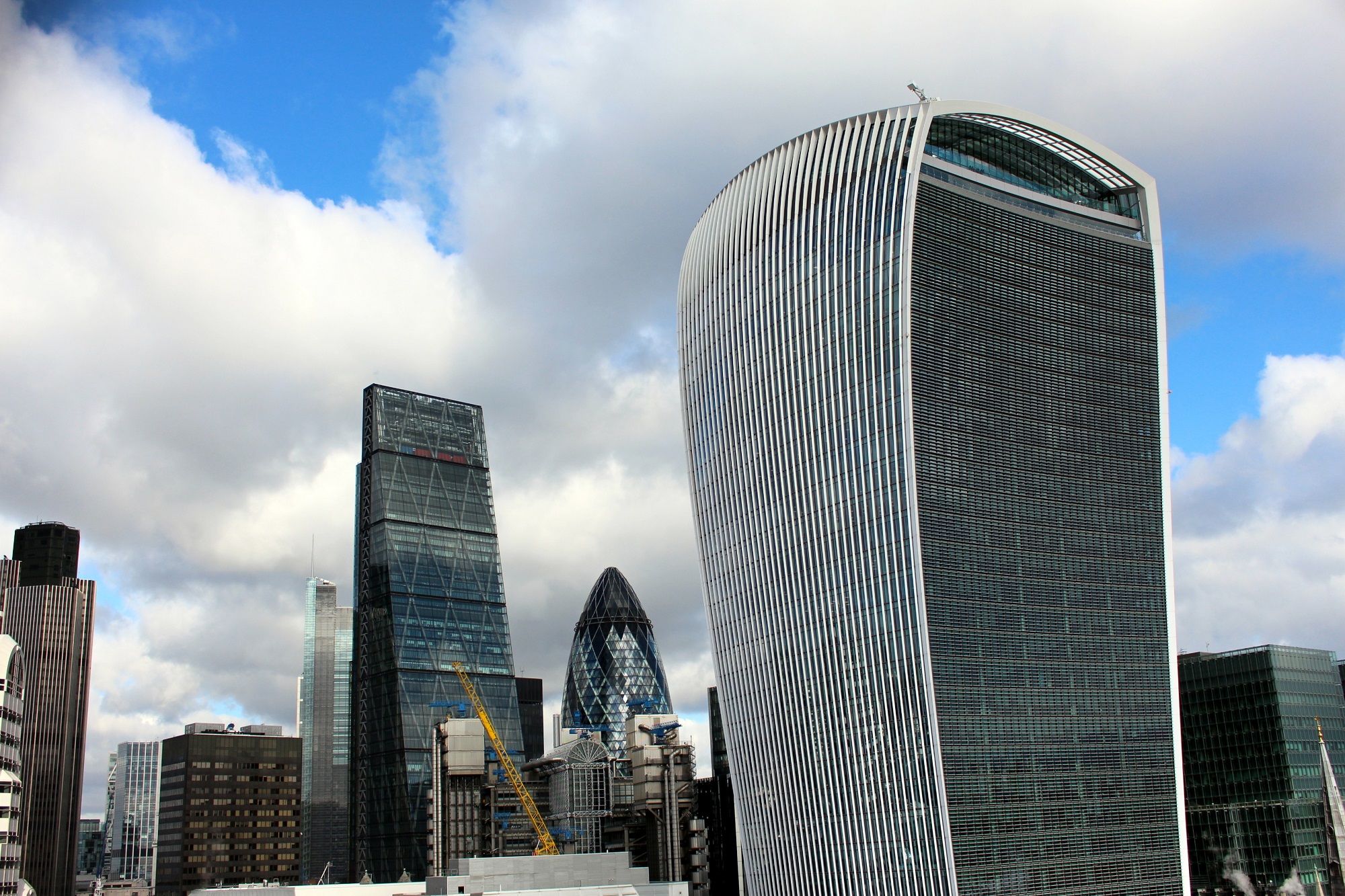 There's plenty more to do in this part of London too. Monument is a very short stroll from a brilliant free attraction, the London sky garden, also featuring some of London's best views.