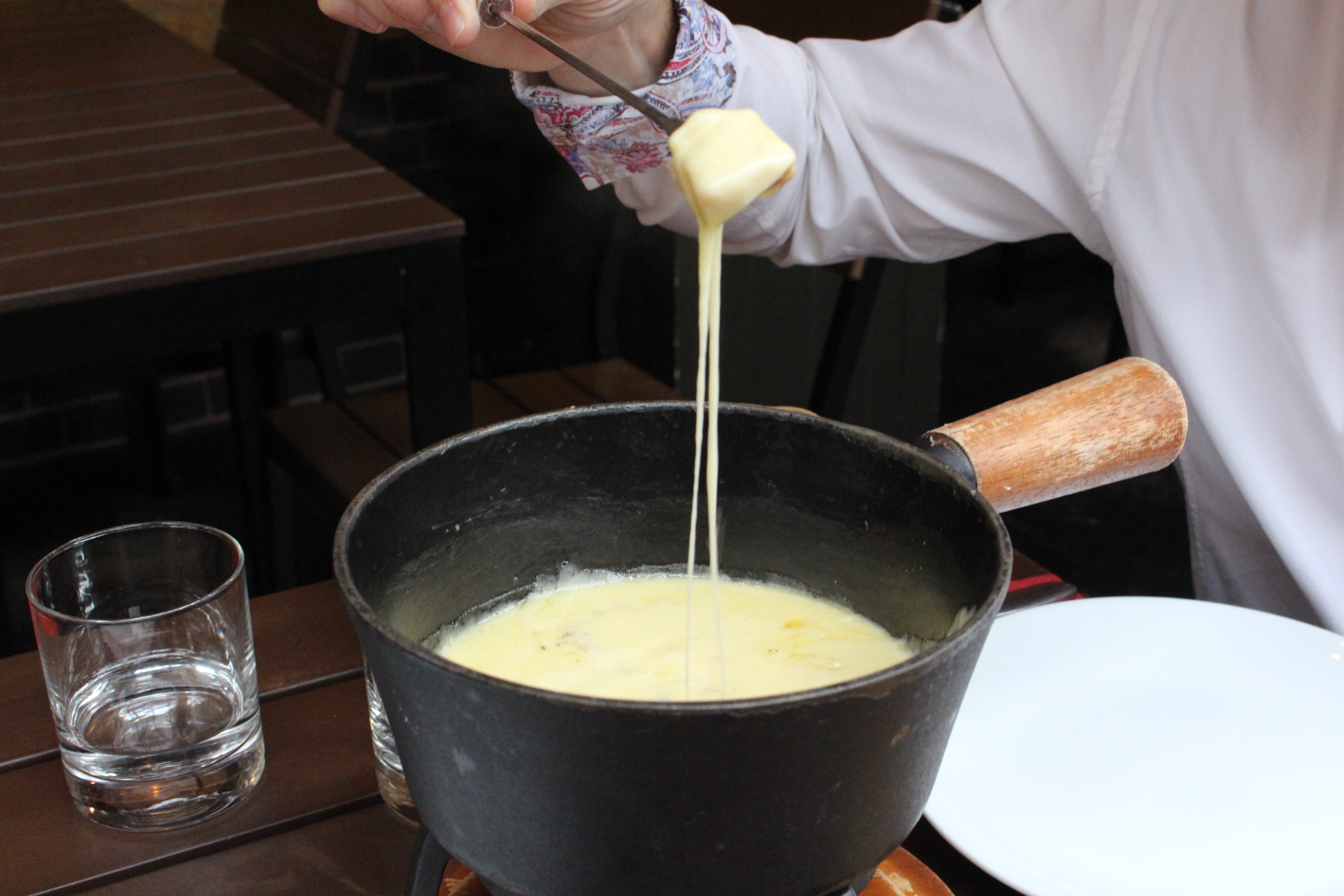 UPDATE: since we did this fondue London review, Androuet has turned into Abondance, but is still run by the same awesome team. Read on…
Two cheesy posts in a row, as we discover Fondue London at its best, Androuet, now Abondance (2019).
(Cooper did owe me after taking himself off for halloumi fries while I was at work!)
He redeemed himself by connecting with the energetic and passionate owners of Androuet in London, French brothers Alex & Léo Guarneri (also the authors of A Year in Cheese).  
~
Fondue London: cheesy learnings
We have a confession to make – and it's a little embarrassing. As cheese fans, we've never, ever had fondue.
Disgraceful, I know. Coming from a hot climate though (Australia), it's not something we would have thought first to have. We missed out in Switzerland too, but I'm quite glad we started right here!
When Cooper was chatting to Alex this came up, and he very kindly offered to share the ultimate cheese experience with us, which is how we discovered London's best fondue at Androuet (now Abondance).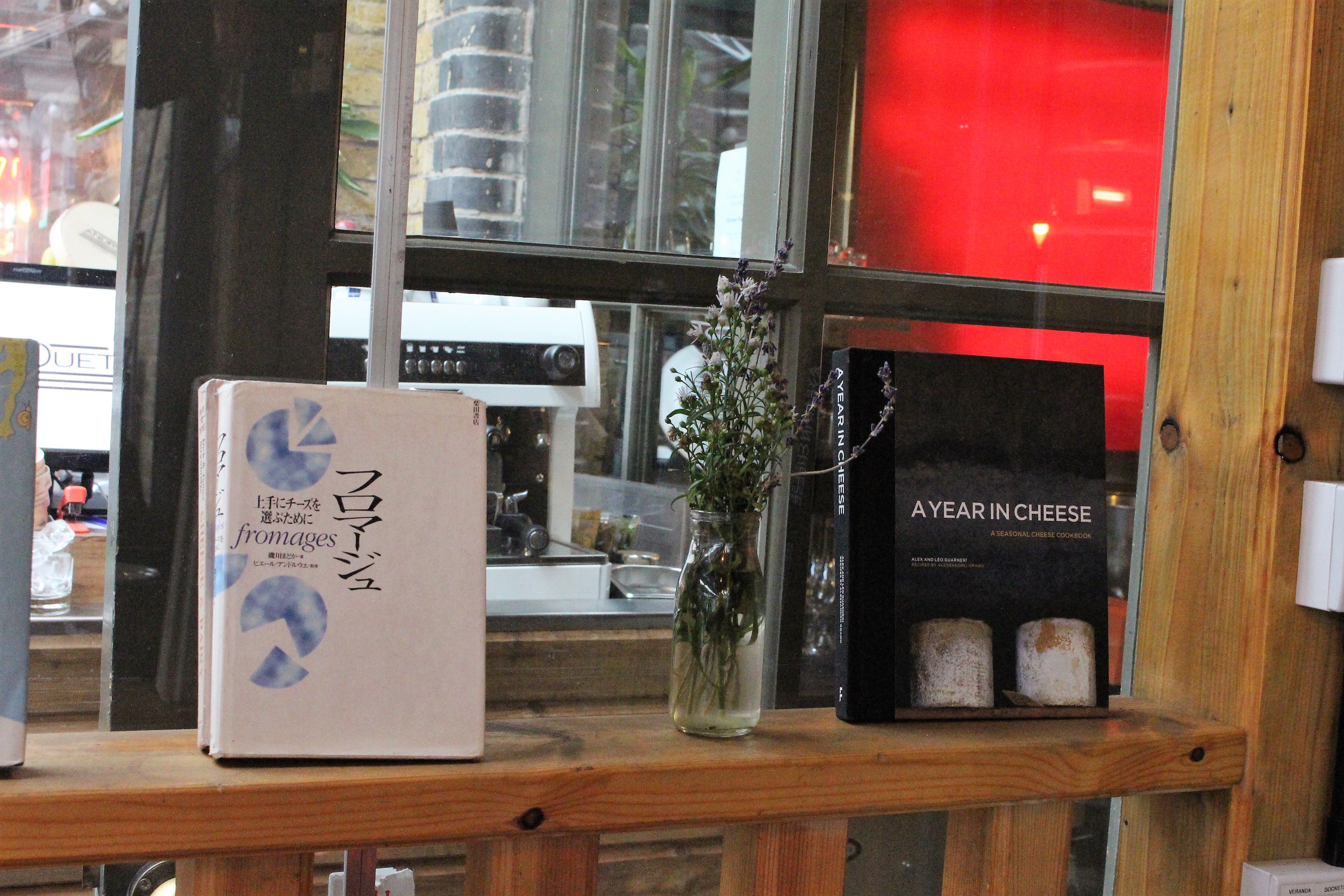 On Friday afternoon, we hopped on a train into Liverpool street, and wandered across to Spitalfields.
Alex's brother, Léo, had put a little time into his packed schedule (along with running the restaurant and being a chef, this cheese connoisseur also hosts external events, and researches all wine and produce being sold in their business) to show us the ropes.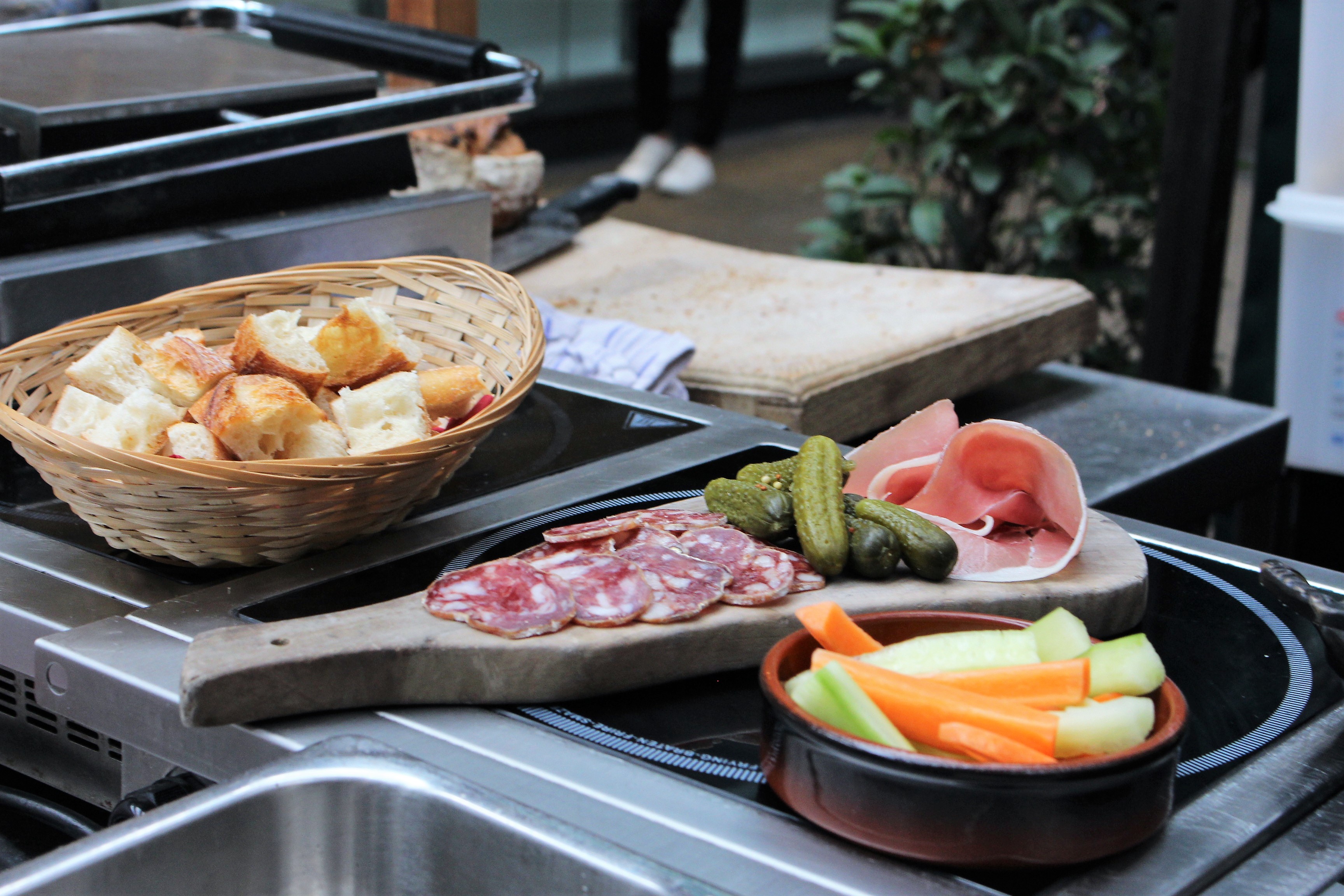 Passion and produce
Alex and I love what we do and we want people to have a great experience. Good chefs and good people make good ingredients.
What became immediately obvious was how passionate this man is about what he does.
When he said he loves his job, we could tell he means it.
We discovered that we have some things in common – we're expats who love our wines and cheese, and we believe in doing a job you love, because then it doesn't matter about the hours you put in. Quite the opposite – we're all really lucky.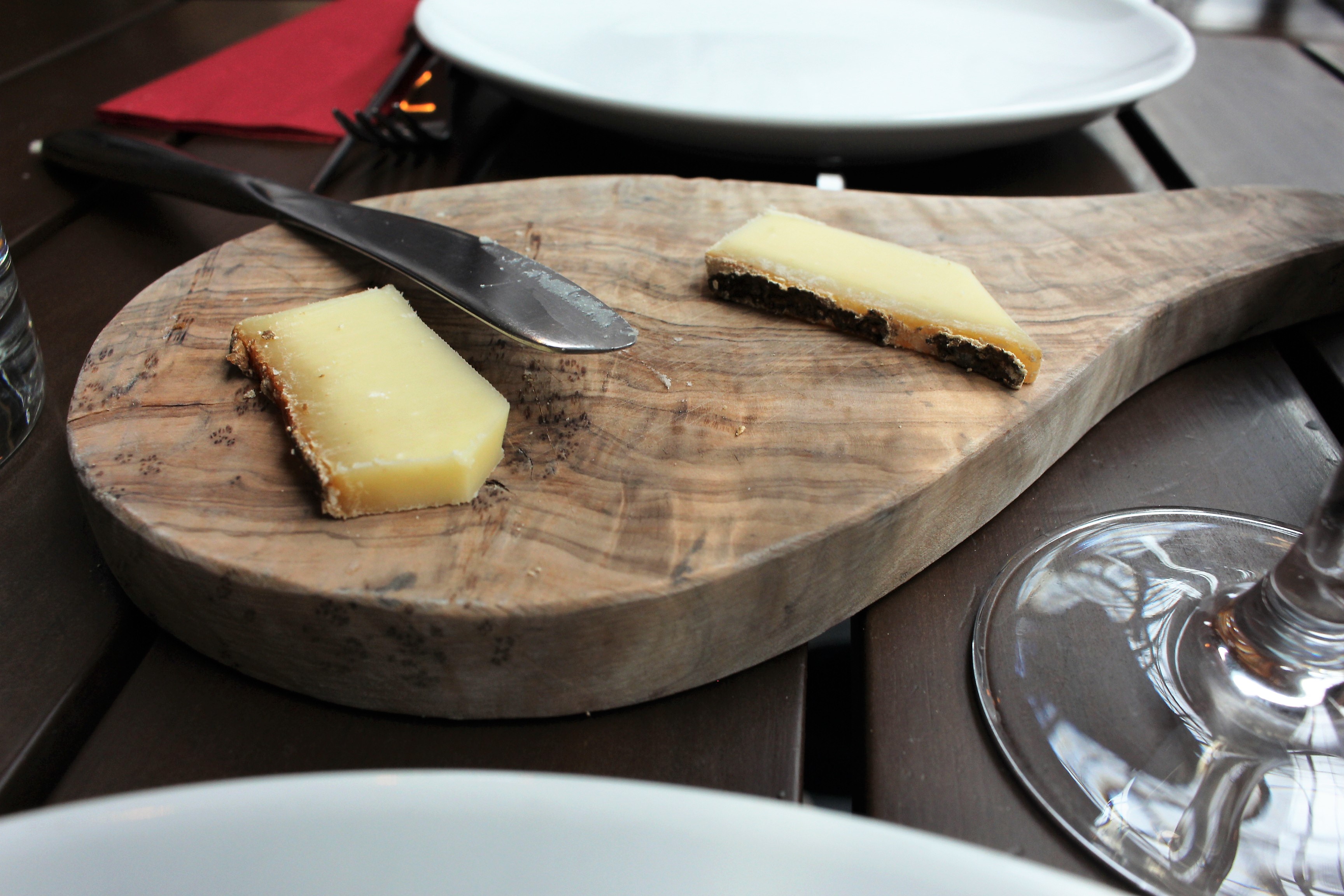 Léo shared with us that they have a good relationship with their suppliers, and they choose to promote produce that comes from people who respect the land. The wine he paired with our first extraordinary cheese, Heublumen (Swiss cheese) was Pipeño blanco from Chile.
While we explored the taste, as instructed (bit of cheese, sip of wine for a rich, delicious flavour experience), Léo explained that the wine is produced as part of the biodynamic movement. That is, biodynamic wines are made using the principles of biodynamic viticulture which takes organic farming to a more spiritual level, with authentic respect for the land and natural cycles of the earth. It also means no pesticides, and in fact the lovely white wine we tried was a little cloudy in colour due to its natural production.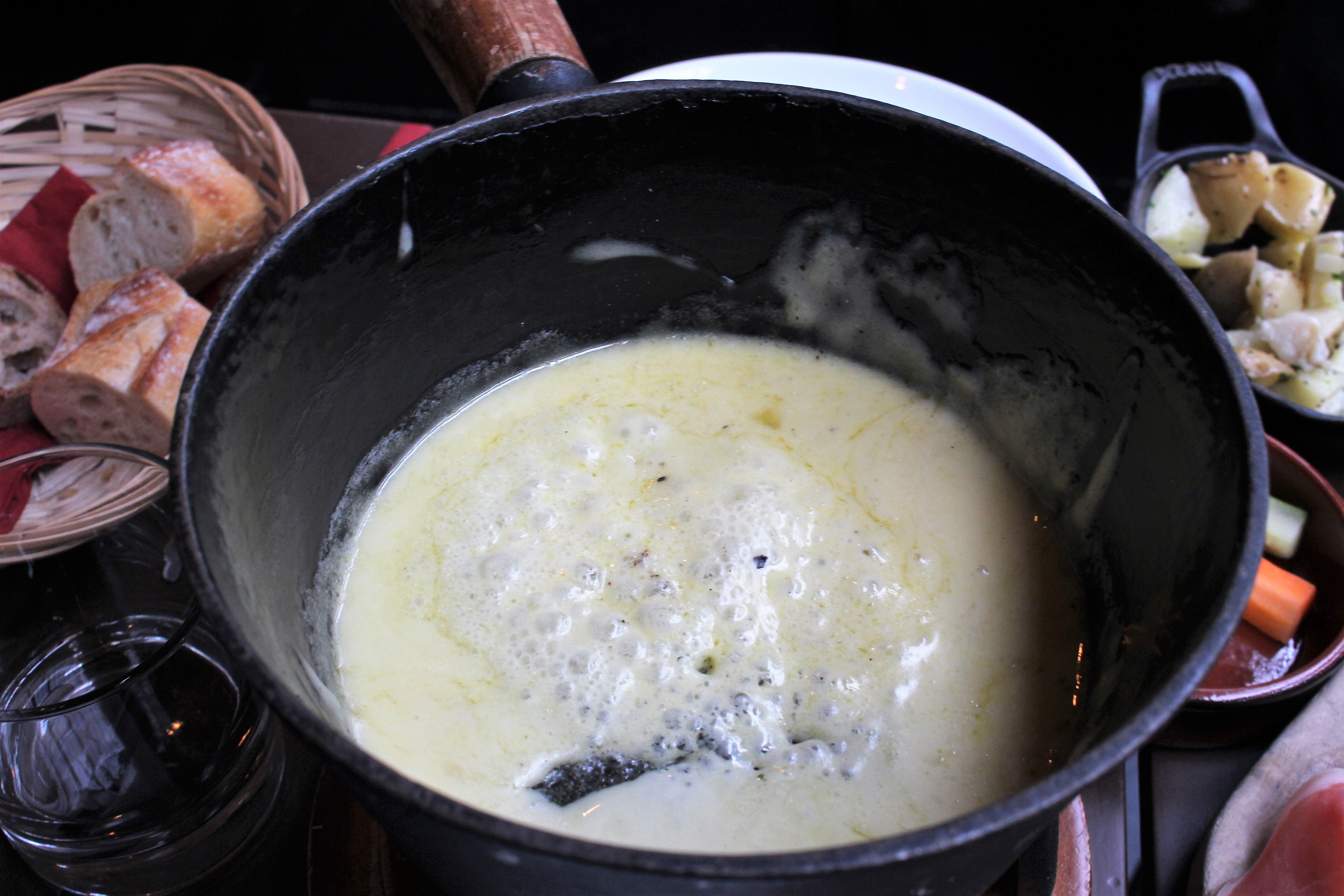 On that note, two things we learnt during this dining experience as the main delights including Androuet's classic fondue were served: always white wine with cheese dishes, and when enjoying fondue, be sure to keep stirring the pot vigorously as the colour should always be white, not go back to yellow.
We had been tentatively dipping straight into the dish so as to save the cheese, but no, get stuck in. It's only manners.
The traditional fondue blend we tried at Androuet is made from Comté 12 months and Emmental 'Grand Cru' with dry white wines. Comté is from Jura (east of France, at the border of Switzerland) and Emmental is from Savoie in the Alps mountains, south of Jura. The 'Grand Cru' is known as the best type of Emmental, Léo has shared with us.
Alex and Léo research their wines and cheese (tough gig, but someone has to do it); to be fair, they obviously do an excellent job. They've also grown this business from a market stall at Spitalfields around eight years ago to a gorgeous restaurant dining experience, and cheese and wine store.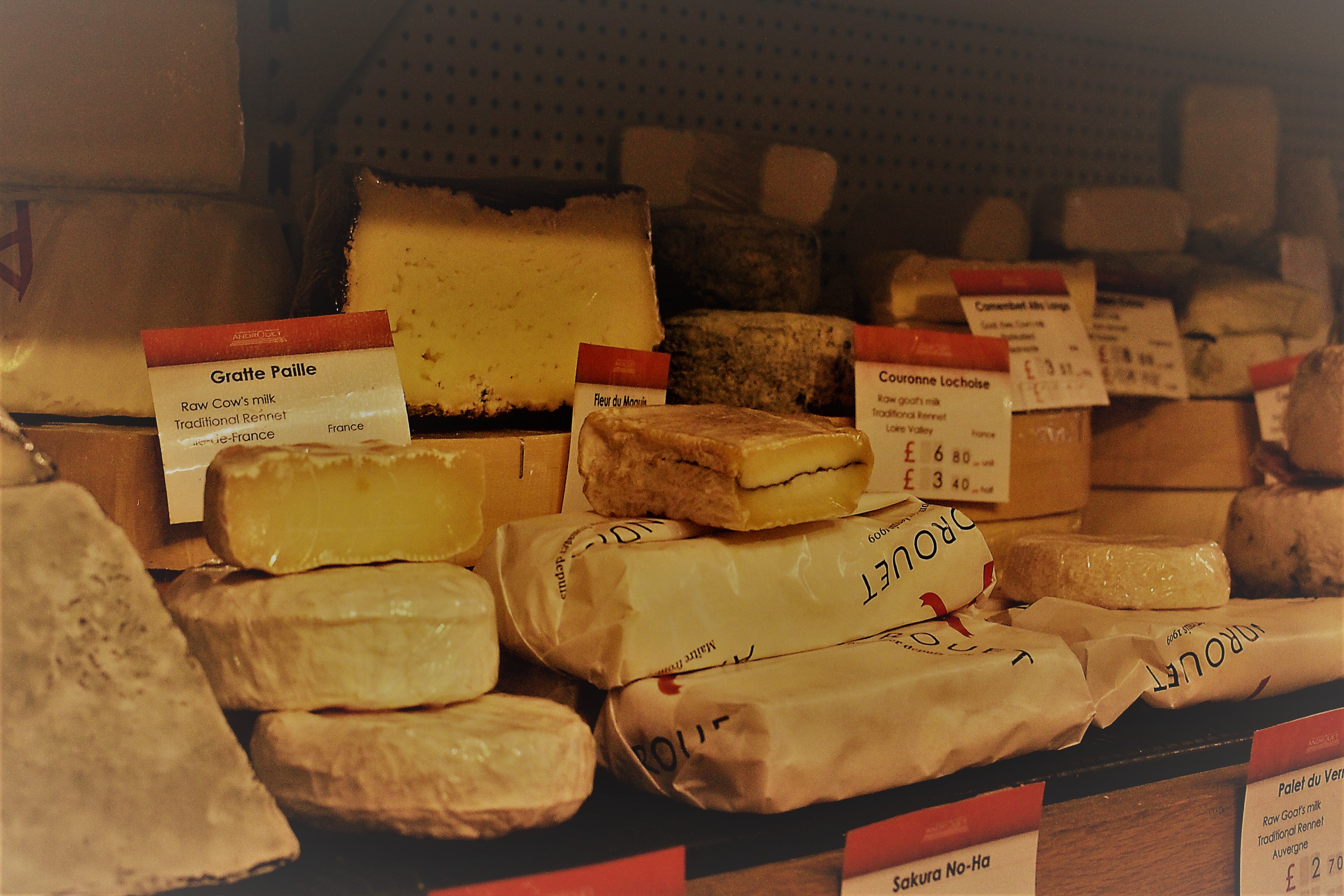 We'd encourage you to keep an eye on their social media (Instagram and Facebook) for special events like wine and cheese pairings, weekly restaurant deals and experiences around London like cheese discos.
We'll definitely be back to Androuet for the food, service and genuine enthusiasm for life (in between serving guests, explaining fondue to us and running the business, Léo was also chatting to his mum on site last night). See you all there!
Abondance Spitalfields Arts Market, 10 Lamb street, London E1 6EA