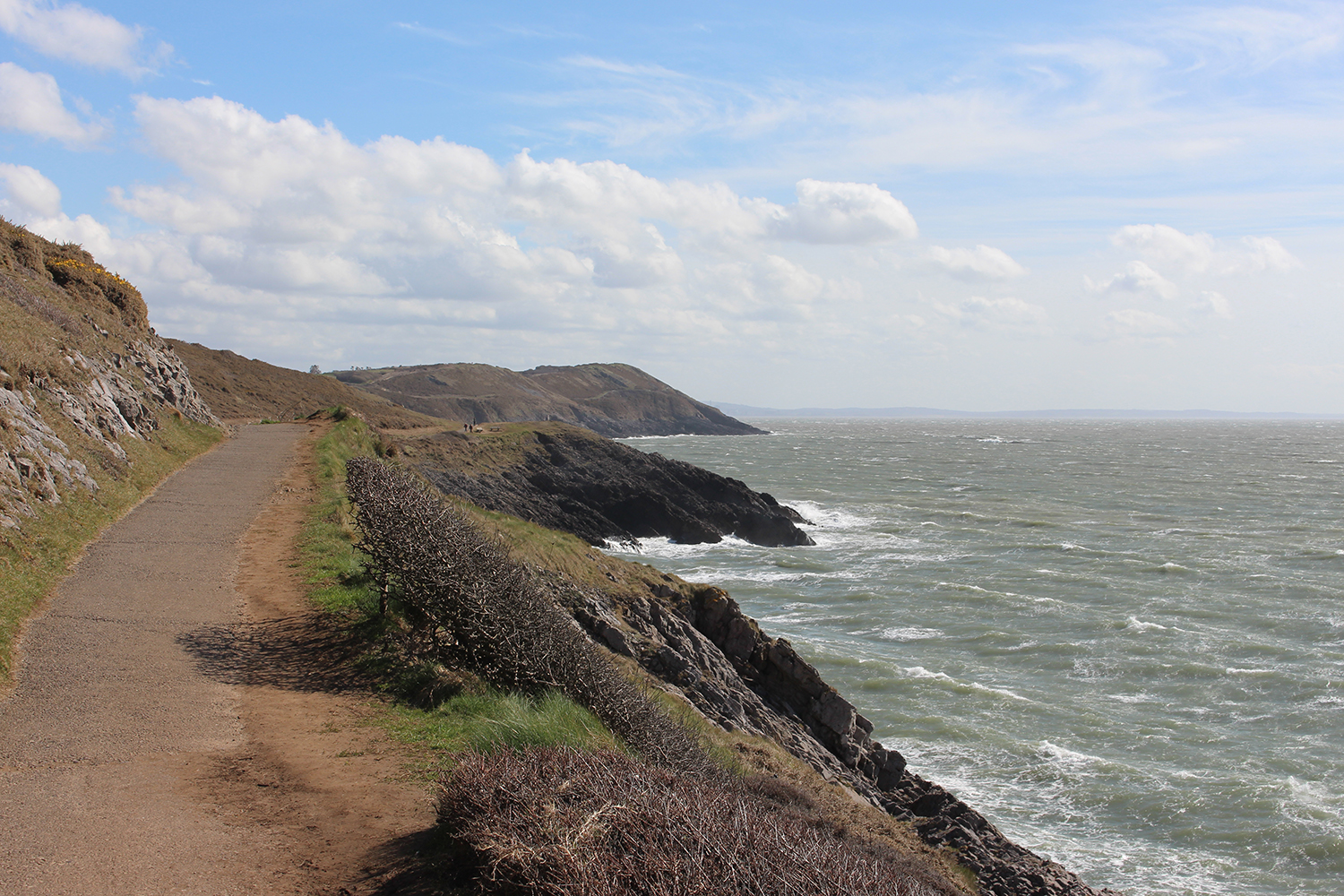 Grey skies swiftly rolled in as the minivan ferried us about on our Wales road trip. Excited we pulled up outside the haunting shell of Weobley Castle, a 14th Century fortified manor house.
One of 641 castles in Wales, it might otherwise appear unremarkable compared with its larger counterparts. Surprisingly, what sets Weobley apart is its hilltop position above the expansive and desolate salt marshes of Llanrhidian Sands.
Adrian, our enthusiastic See Wales guide was mid-story when for the first time that day our small group interrupted him with excited cries of, 'oh wow look at that!'.
Transpiring behind him on a scene set across flat salty lands, was the fervent galloping of about ten wild horses. All heading towards a lone 4WD which must have meant 'food' to the motley band of brothers (pictured below).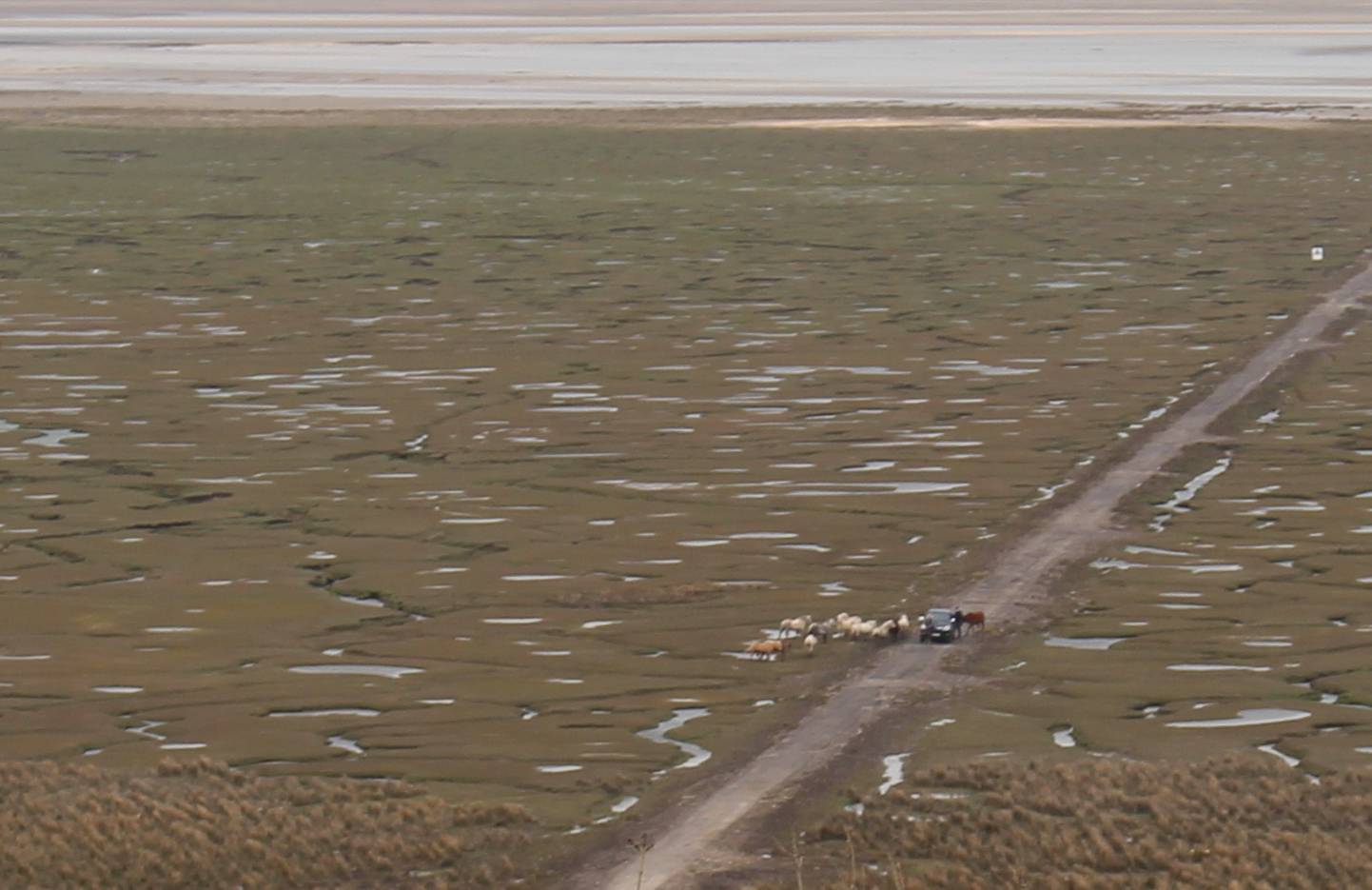 The wonders of a Wales road trip
The scene was so darkly enchanting, we could very well have landed back in time Outlander-style. The only giveaway, a vehicle that appeared out of place in such rugged old terrain.
As an Aussie adventurer, I now feel compelled to spread the good word about Wales. This is why you should embark on your own Wales road trip.
On the travel grapevine, I quite often hear of people's love for England. Their desire to tour Ireland's Atlantic way and Scotland's mysterious valleys, lochs and mountains. But rarely do I hear about the drive to visit here.
Yet, I'm captivated.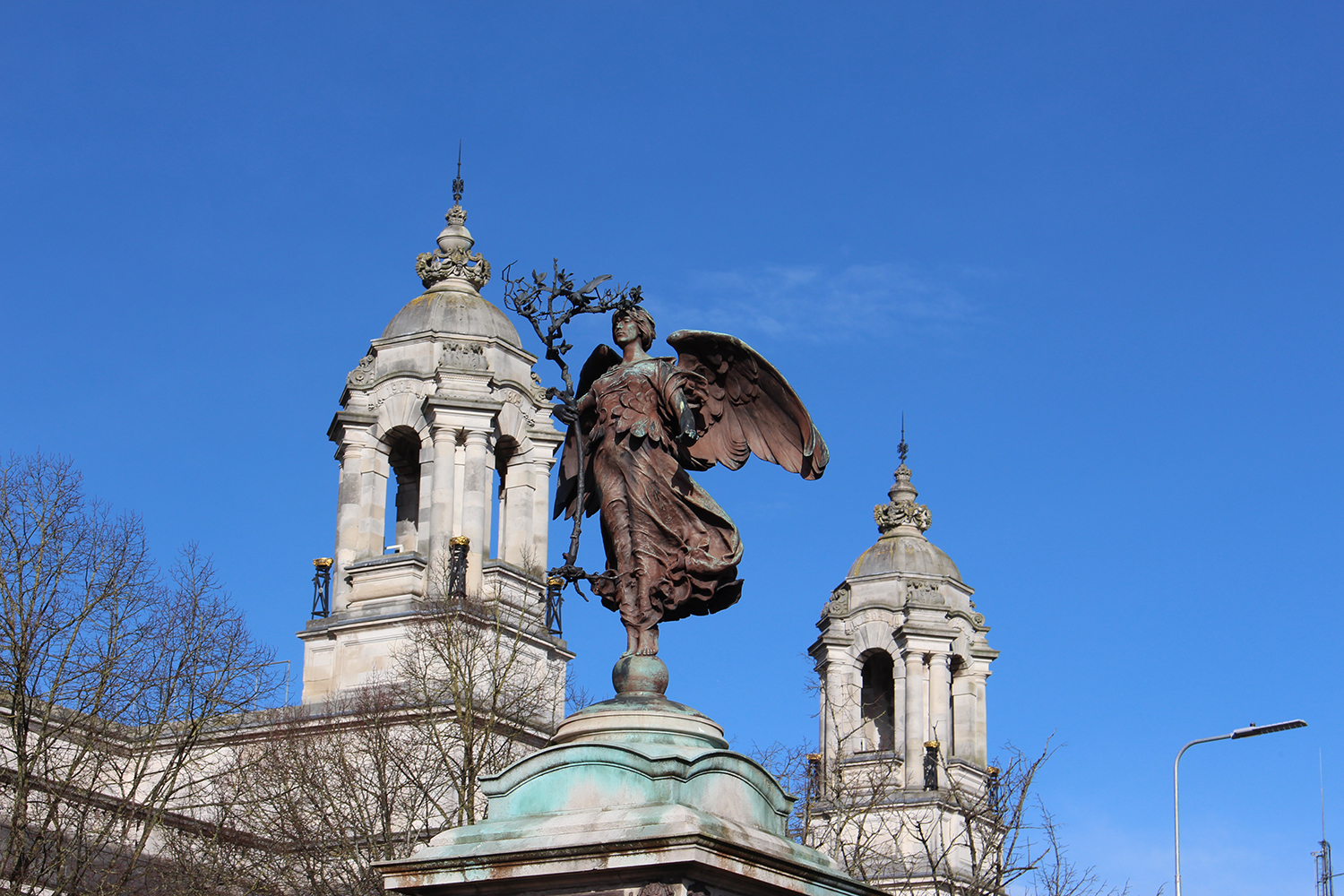 Visiting Cardiff on your Wales road trip
While our last stop on this lovely day trip was Weobley, we'd begun at 9.30am in Cardiff.  A city that – typical of our Wales experience – took us entirely by surprise!
A beautiful and contemporary place. Complete with exquisite buildings, parks, waterways, a fabulous bay and castle, world-class university and sporting areas.
Cardiff is an up-and-coming star of the region. One of the fastest growing capital cities in Europe. Its 'cool' factor shines bright. Despite a long history dating back thousands of years.
Over 40 per cent of Cardiff's population is under 30, which is probably why the place feels so fresh and vibrant.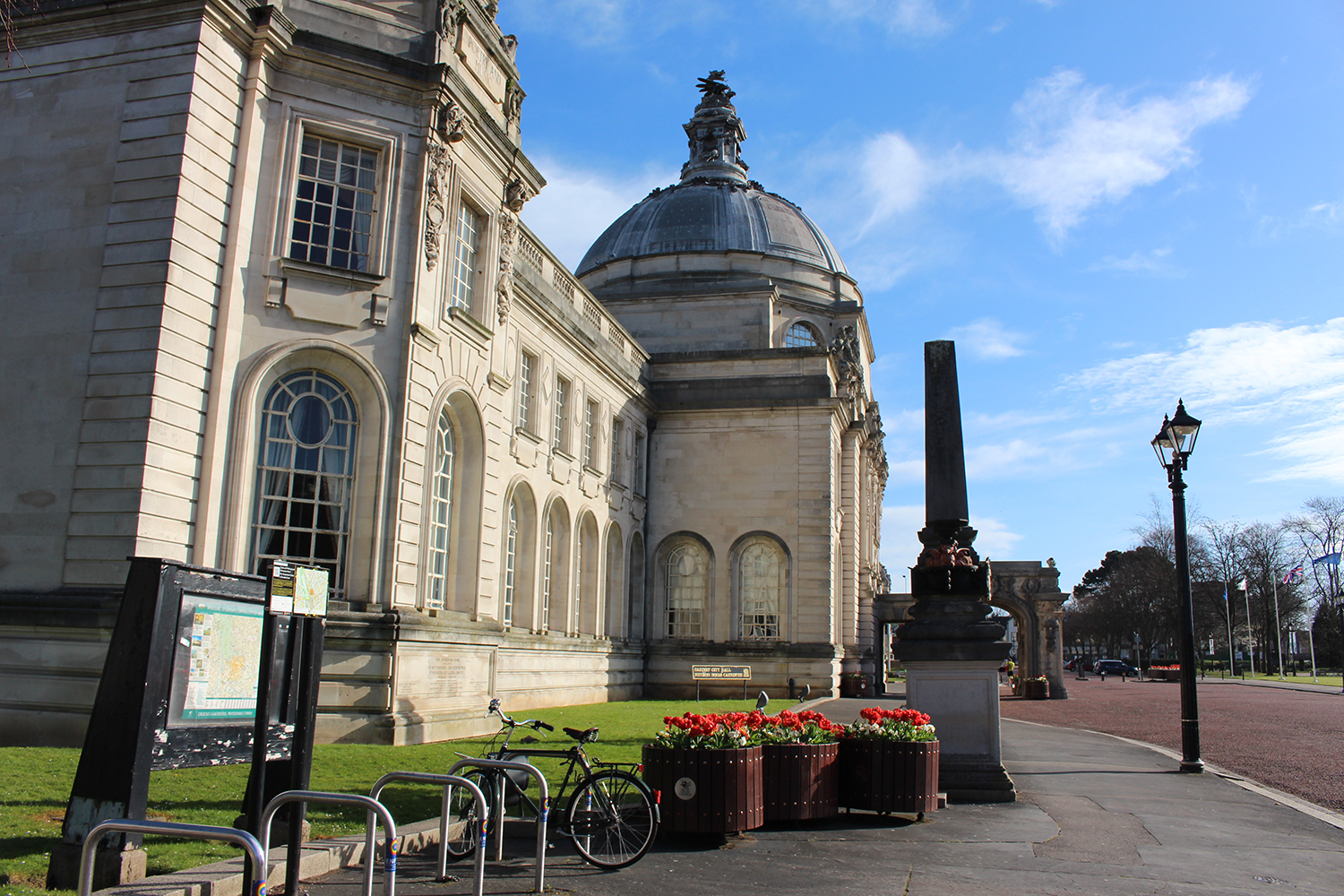 Some of the Civic Centre and national museum buildings actually remind me of the grand Westminster dwellings situated around Victoria in London.
I was pleased for a bit of early morning sunshine. I eagerly snapped a few digital mementos before meeting up with my tour group to head off on our Gower Peninsula adventure.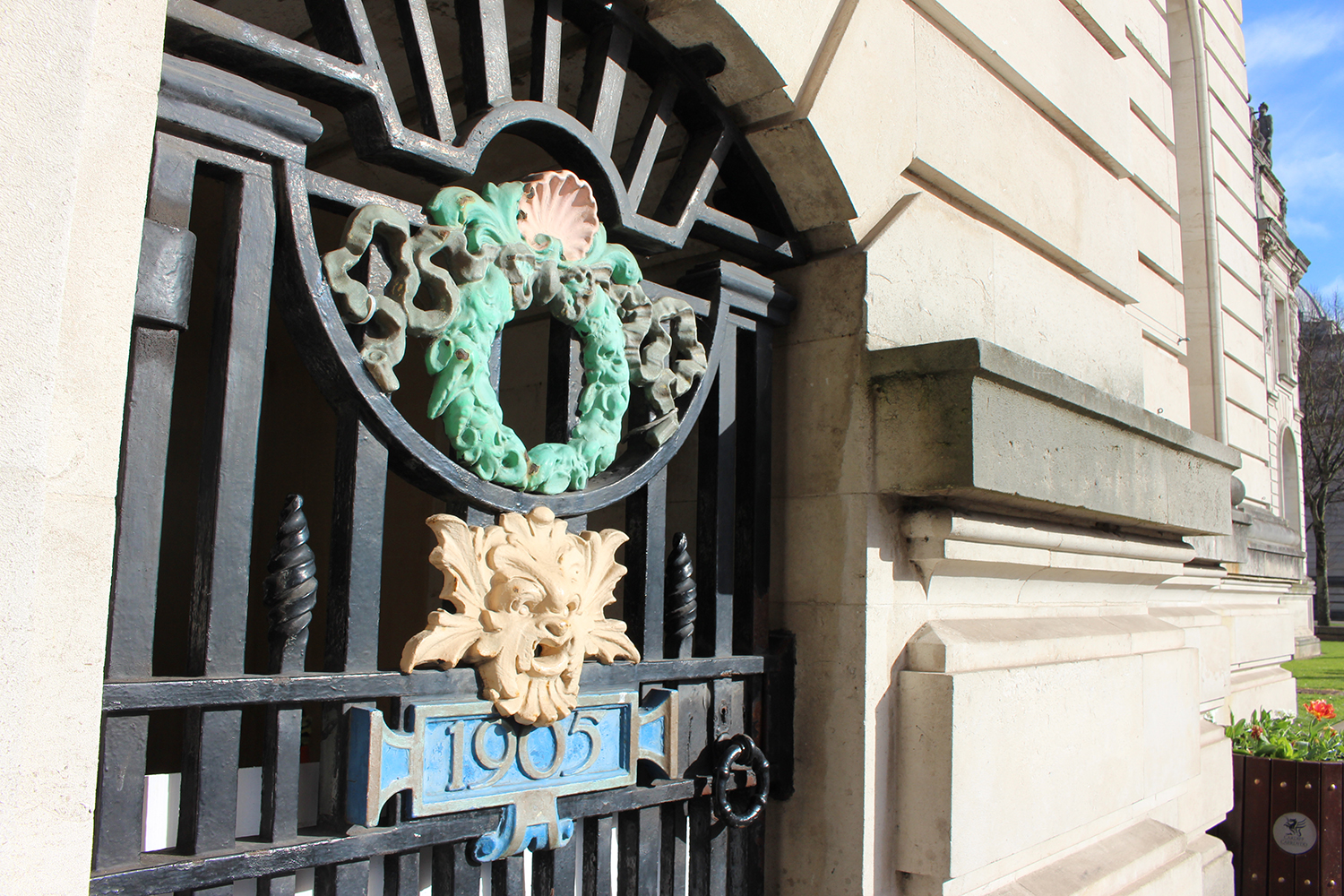 The Gower Peninsula in Wales
The Gower is a designated Area of Outstanding Natural Beauty (AONB) in South Wales that projects westwards into the Bristol Channel. It's brimming with mysterious old stone ruins, historical castles and churches, ocean-ways, green valleys, marshes, caves, beaches and soaring cliffs.
The following map shows where in the country we were. I've highlighted some of the key stops we visited on the See Wales day trip.
Striking Swansea Bay
During the adventure we visited the charming Dylan Thomas Centre in Swansea which celebrates the famous Welsh writer. We then drove through the Mumbles and stopped at Langland Bay where a cliff top walk was in order.
We were happy to brave a rather ferocious wind in order to make our way along the coast towards Caswell Bay. Home to jaw-dropping natural landscapes. One can only hope to experience in a lifetime.
2016 is deemed the 'year of adventure' in Wales, and visitors plus locals alike are encouraged to explore the Wales Coast Path. 
A walking/hiking route which has been developed to link all of the country's most wonderful landscapes and points of interest.
Our half hour trek presented a small taste of what is on offer – and it is striking!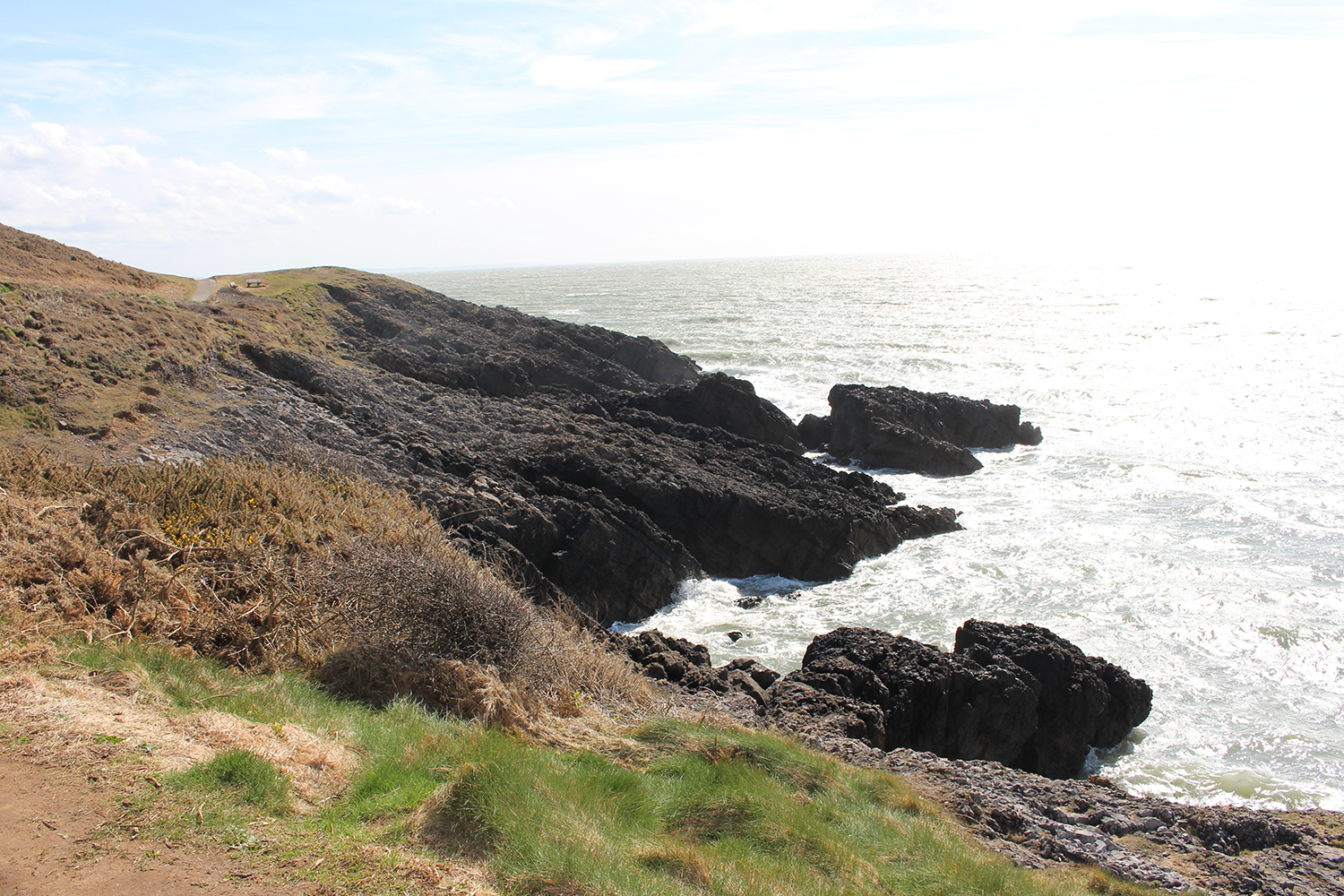 I'd spent the better part of this day trip around Wales' extraordinary Gower Peninsula. Excitedly capturing photos and video, gossiping with fellow travel bloggers and gasping at the dramatic landscapes.
It happened to be a surprisingly sunny Sunday. The day before I was set to go back to work after a lovely break away exploring southern Wales.
When I wasn't clicking to create digital memorie. My mind was chatting incessantly with ideas on what I wanted to write about. As usual I was anxiously mulling over my to-do list. Concerned about how I was going to get back into the swing of work the next day.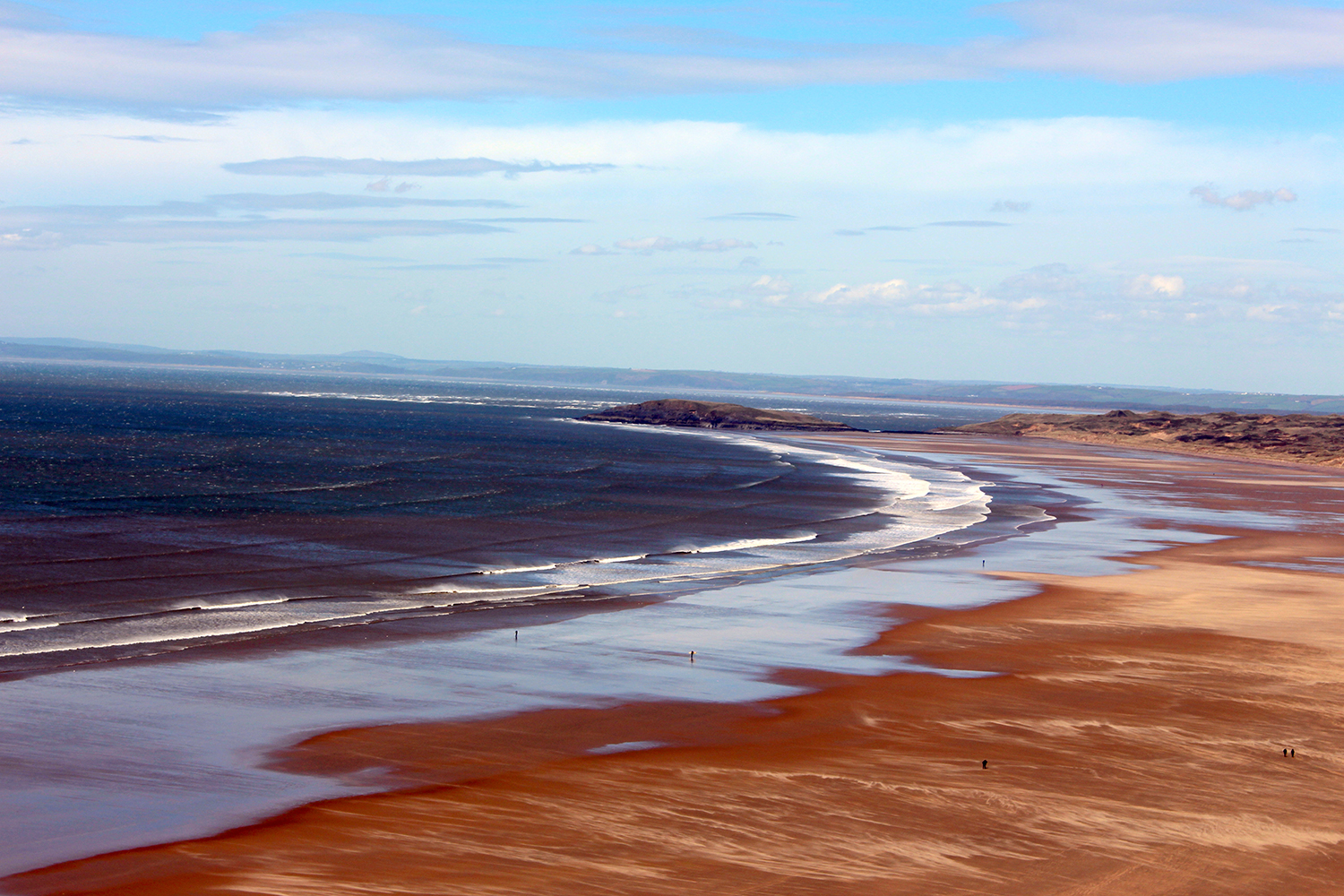 Breathtaking, Rhossili Bay
As our mini touring coach gently bumped along a narrow country road. I finally realised that actually I didn't need to keep the mental chatter up; in fact, I could simply gaze out the window and be wonderfully mindful about where I was and what I had the opportunity to do and see on this breezy April day.
Just when I decided to stop and smell the roses, so to speak, my eyes widened as we slowly rolled by a spectacular green field sprinkled with sheep and baby lambs skipping around. As the setting opened up further, I spotted a number of horses casually grazing on a hilly piece of land overlooking the sparkling sea. It was incredibly beautiful, and like scenery I've only ever seen in films like 2015's Far From the Madding Crowd (although I am aware it was filmed in England).
Being from Australia, I'm used to landscapes generally falling into the categories of country (inland), city or coastal, so to have pastoral blend with dramatic ocean views was a novel experience.
We drove into iconic Rhossili Bay (pictured above) for lunch – a genuine treat being that this beach is consistently voted within lists counting the world's top ten (apparently something that has bothered the odd Australian travel journalist, but I'm happy to accept it as true)!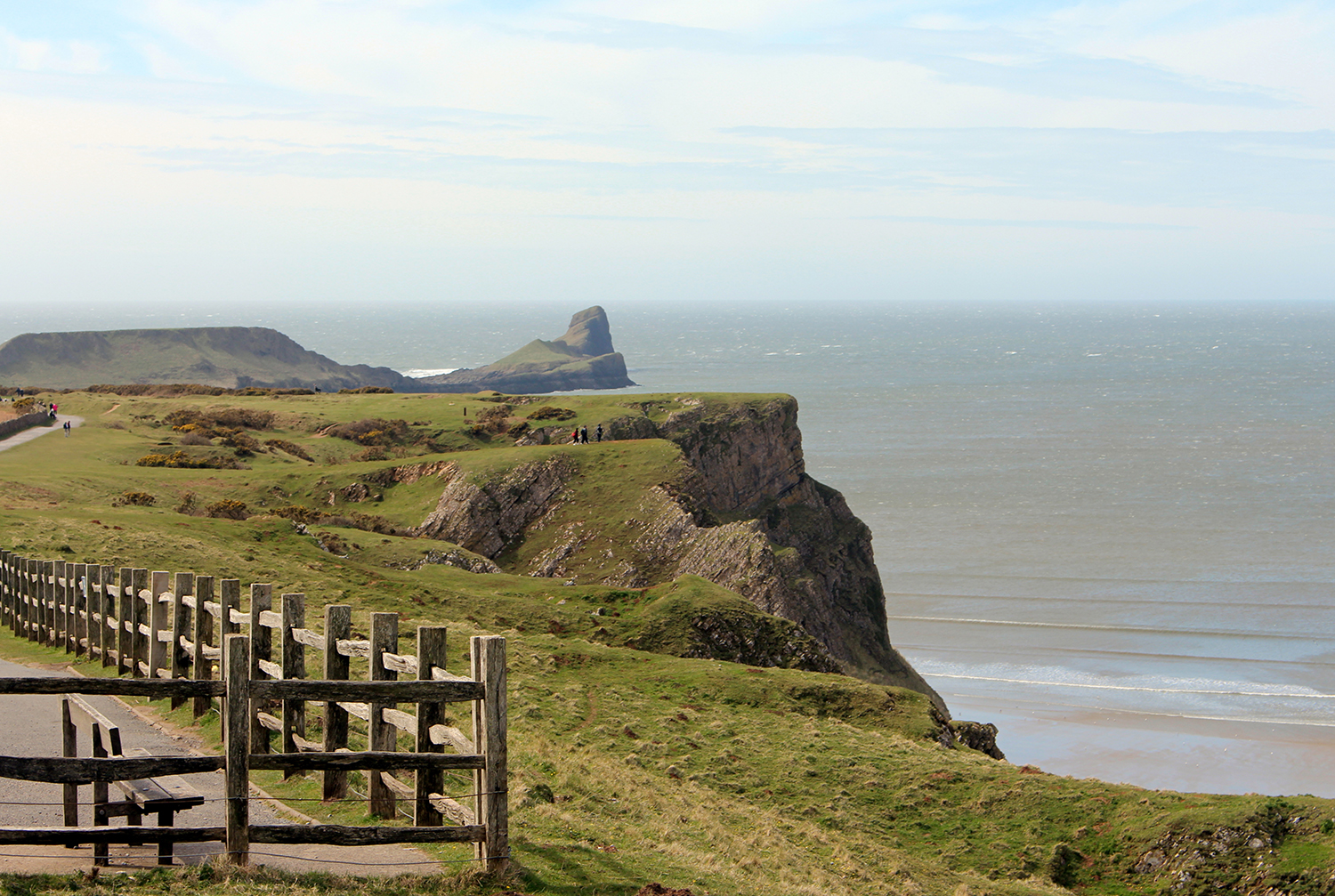 Rhossili village and Worm's Head (pictured above) were the first spots to be designated as Areas of Outstanding Natural Beauty in the United Kingdom,.
If you have the chance to visit here I strongly encourage you to.
A number of nice pubs sit atop the cliffs so you can experience the true meaning of 'meal with a view', but do leave plenty of time for exploring. And obviously, don't forget your camera.
Here's a video snapshot of our fabulous day…
Wales road trip travel tips
Stay 
Loved the location of the Holiday Inn in Cardiff – we had a nice room overlooking the castle and Bute park and I can't wait to book a city break back here.
Play
Up the road from the Holiday Inn is a very cool bar and nightclub called Revolution. We had a chance to enjoy post-conference drinks here and liked the music playlist and spacious layout.
Adventure
See Wales is a great option if you're wanting to explore without the hassle of hiring a car. Our day trip began and ended in Cardiff and took us to Swansea, the Mumbles, Langland Bay, Caswell Bay, Parc Le Breos ancient woodland and ruins, Rhossili and Worm's Head on the west coast of the Gower Peninsula, then to Weobley Castle positioned above Llanrhidian Sands.
City Sightseeing red bus tours is a good idea for getting your bearings in Cardiff. If you buy your day pass on the ground it is usually valid for 48 hours so will double as your transport ticket around the city. The hop-on-hop-off coach begins its route outside Cardiff Castle every half hour, and ticks off the city's must-see attractions including:
Cardiff Castle
National Museum
Doctor Who Experience
Cardiff Bay and Mermaid Quay
Techniquest
Craft in the Bay
Millennium stadium
Have you been to Wales? We plan on returning so if you have travel tips please leave them in the comments below.
Find out more about the other areas we visited in Wales, including the quaint town of Tenby and how to spend 24 hours in Swansea.