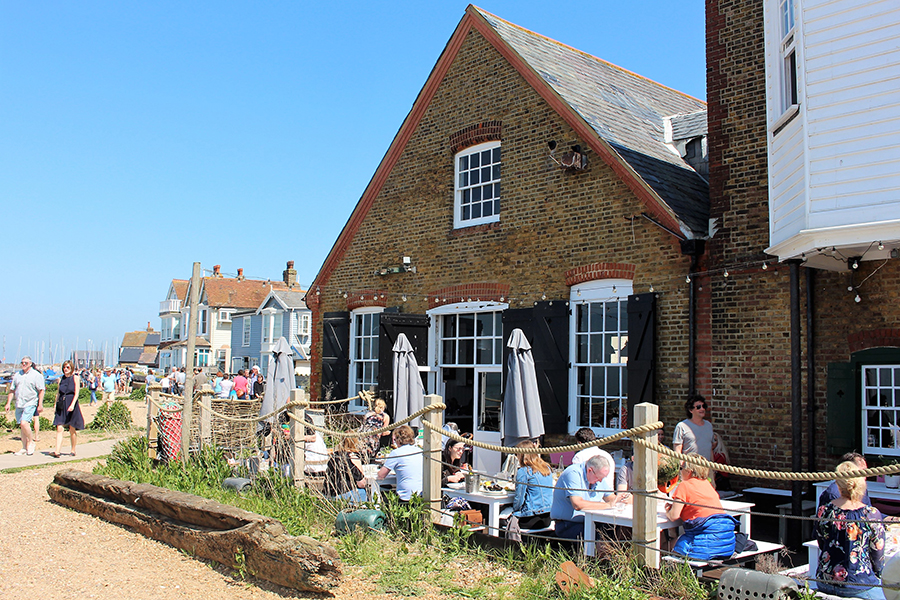 If the sun comes out we want for nothing more than to head to the seaside, and the beach at Whitstable is absolutely accessible by train from London to Whitstable for a day trip or weekend.
Whitstable is a quaint seaside destination in Kent. The train London to Whitstable is just over an hour's ride from St Pancras (at Kings Cross).
Escape to the beach at Whitstable
A Whitstable day trip on the train from London means you can enjoy quirky shopping, seafood aplenty, oysters, oysters, oysters… and best of all, there are dogs everywhere!
Kent is a beautiful and accessible destination from London.
We love it because it's easy to get to the beach in around an hour; the scenery, energy and vibe of similar beach-side destinations like Broadstairs and Botany Bay means that just one day away from the big city energises you! Well worth the time.
For those seeking swimming opportunities, do your research – the beach at Whitstable is great for paddling and water sports, as well as people watching and lounging about.
It's not the sandiest of beaches, from what we saw, but it has the best of any seaside experience.
Beat the crowds on your Kent beach day trip
Our major travel tip is be to go early, because if you strike a lovely day, by around midday this little town (and others like it) is packed.
Whitstable is famous for its an annual mid-year Oyster festival.
To give you some idea of how popular this is, the town's is population is around 32,000 and during this festival attracts an additional 40,000!
Take a look around at our Whitstable beach and seaside escape.
Hopefully you'll be inspired to book your train from London to Whitstable next time the sun is out.
Got questions about travel in and around London? Or your own travel tips? Let us know in the comments…