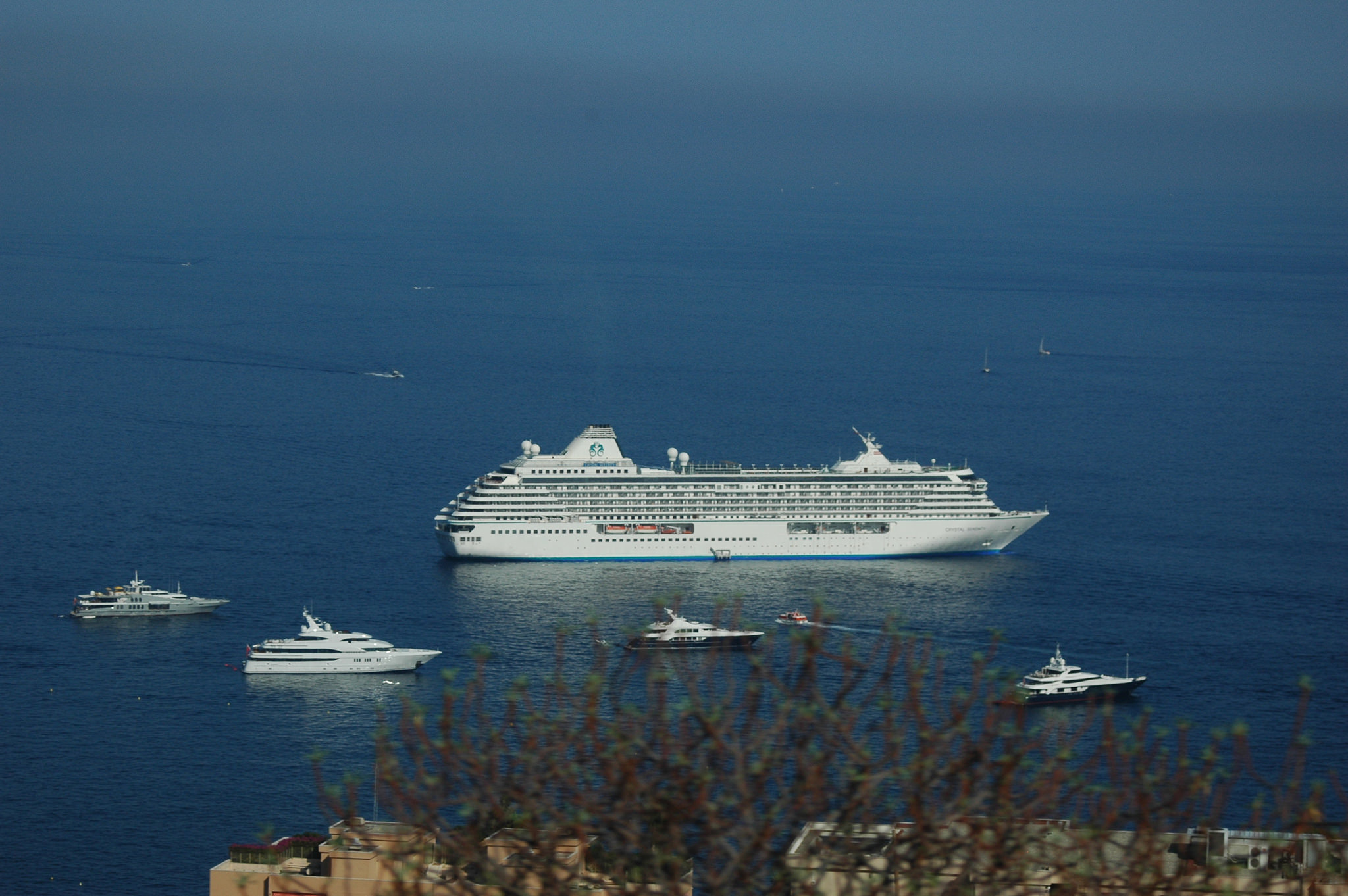 Following a huge meal last night, the 'welcome dinner' of seven courses, we emerged at leisure from a peaceful night's sleep. For me, sleeping on a ship feels a little similar to being on a water bed. I found it quite soothing, anyway.
The nicest part about the day (aside from the general opulence of this place!) had to have been stretching and Yoga on water this morning, with the class held in Club 33 at the top of the ship, featuring 240 degree views of the sprawling ocean. Following this healthy start, I began the day with a sensible breakfast of cereal and fruit, however the lure of the darn buffet (ever present, ever tempting) drew me back in mid-morning for a sweet treat. Ever since, Cooper and I have been eating like the world is running out of food and I fear the rest of the trip may be a little (or a lot) more of the same.
[more travel videos on YouTube's TheSarahBlinco channel]
Today was an 'at sea' day as we cruise in the direction of the north African coast, therefore proving to be an ideal time to explore and rest. We even enjoyed a drink with some of the new American, Canadian and Puerto Rican friends we met at dinner (and subsequent Latin dancing) yesterday evening.
Obviously, this is the first time either of us has ever been in the middle of the ocean, at present, we're somewhere in between Spain and Africa. I never imagined that at the beginning of 2012! It's all very cool. My only stress is that the Internet is non-existent. Usually, not a major problem, however I'm on a deadline this week. Great! Fortunately I worked ahead (there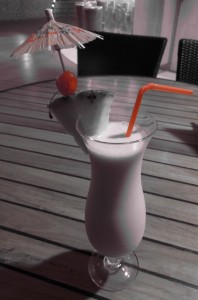 are benefits to being a total deadline nerd) so not all will be lost. I am suffering technology withdrawals though (this post is being written in 'real time' but to be uploaded later on … shhh don't tell)! How can we Tweet our every gorgeous cocktail with no Internet?
Meanwhile, must be off as we've just discovered free champers and Martinis are being served for an hour as part of the Captain's Ball celebrations. Would be rude to not partake…
New continent, new country on the way: Tunisia tomorrow!
Do you have a cruising story to share? Let us know, tweet @sarahblinco or find us on Facebook.