Wherever we travel, it's always thrilling to find a secret spot: a cave, forest, ruins and especially a secret beach.
Secret beaches are particularly great during holiday high season when it's hard to escape people. If privacy is something you crave, opt for beaches that are less well-known or only accessible by boat. Narrowing the search for us, the Samboat.com team has compiled a secret beach list of just this kind of escape!
Ten of the best from around the world 🙌
Secret beach top 10
Es Portixol beach, Ibiza, Spain
Surrounded by hills, this small cove is a hidden gem located in the north of Ibiza. It's usually only frequented by fishermen of the boat huts.
Perfect for those looking for their own little private beach, Es Portitxol features amazing turquoise green waters, creating your own mini paradise. The serene cove is protected from the elements. It's completely surrounded by hills covered in pine trees, making the hike to get there totally worth it.
Visiting Ibiza? Find out where to be at sunset or head to one of our favourite beach bars!
Palm Beach, Barbuda
Known for its sparkling white sands that gleam a shade of pink in patches thanks to the vast expanse of seashells on the shore, Palm Beach is one of the world's most spectacular secret beaches.
The beach is only accessible by boat, meaning it acts as a quiet escape away from the hordes of tourists and with nothing but sand and sea for miles it's important to bring a sun hat and sun cream.
Take a visit to Palm Beach as the prefect opportunity to go swimming or snorkelling in the dazzling apple-green water.
Koh Lanta, Thailand
An hour's speedboat journey from Krabi airport, Koh Lanta is home to nine secret beaches, all surrounded by the beautiful Andaman Sea.
Head to Lek beach (also known as 'secret beach' to locals) for perhaps the most beautiful beach on this island. Away from tourist hotspots, this quaint spot is typically only visited by those tipped off by Thai residents, exaggerating its 'secret' status.
Although completely undeveloped, there is a small wooden shack beach bar named by the synonymous Lek and a spectacular view of the sunset, what more could you really need?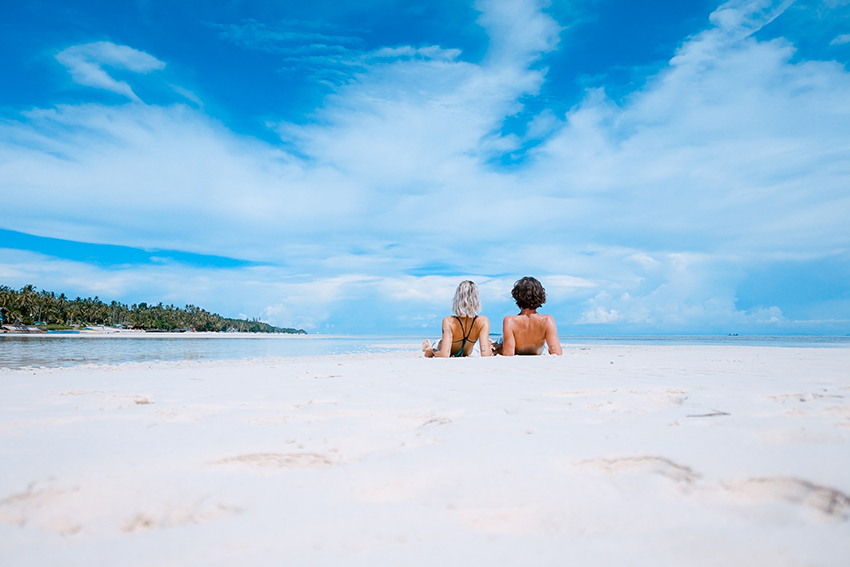 Galešnjak, Croatia
Featuring a distinct heart-shaped coastline, this island is also known as lover's island and it is one of the most popular islands in the world right now.
With no man-made features or tourist facilities, there are countless secret beaches to be explored, and the best bit? Seclusion is guaranteed as the island is only accessible by boat.
With a terrain empty of commercial infrastructure, the beaches here are indeed the perfect lover's paradise, setting the stage for an idyllic and uninterrupted getaway.
St. Peter's Pool, Malta
With crystal clear waters offering incredible snorkelling opportunities, the sea at St. Peter's Pool is one of Malta's most spectacular natural swimming pools.
Okay we're cheating a little here as it isn't technically a beach; however it is an experience second to none.
The pool is so remote that you'll never struggle to find a spot, no matter what time of year it is and the surrounding rocks are perfect for some secluded sunbathing.
Flamenco Beach, Puerto Rico
Only a brief journey from the mainland, Flamenco beach is constantly ranked amongst various lists of the World's best beaches.
The rolling hills in the background combined with clear waters and gorgeous white sand make this one of the most memorable beaches you'll ever experience.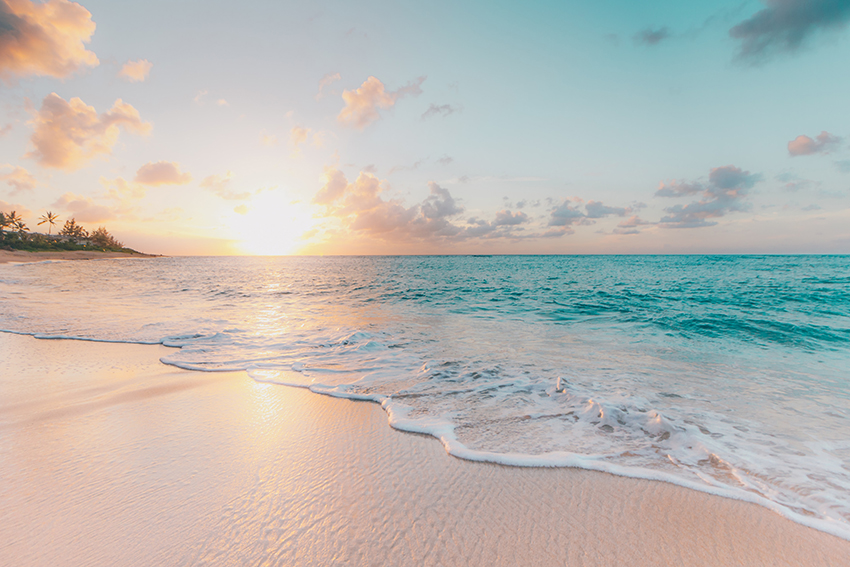 Salema, Algarve, Portugal
With dinosaur footprints embedded into the limestone, this is a palaeontologist's haven. The half-mile-long beach boasts fantastic golden sand and seas that are perfect for swimming thanks to the strong waves and strikingly clear waters.
Seaweed is replaced by a variety of small shells on this beach, emphasising clarity. Free from tourists, this is the perfect secret beach to dig your toes into.
Praia Do Penedo, Portugal
Take a break from the big city in Lisbon and chase secret beaches around the country.
Located on the small Portuguese island of Porto Santo, this beach is covered in a layer of sugar-fine golden sand that have alleged healing attributes.
Due to its location at the furthest southern point on the island, this is arguably the quietest and most secret beach on our list but it is definitely worth the journey.
Kauapea Beach, Hawaii
You'd think tourists would flock here thanks to its breath taking beauty, however, with no public roads leading to it; Kauapea Beach is often referred to as 'secret beach'.
Privacy is easy on this beach as it's so vast that you often feel like you have the entire beach to yourself; however be aware that if you walk too far down you may encounter the unofficial part of the beach where clothing is considered 'optional'.
Navagio Beach, Greece
An exposed cove surrounded by towering limestone cliffs, Navagio beach is located north of the Greek island of Zakynthos. The cove is more commonly known as 'Smugglers cove' as it is said to be the location of the shipwreck of an alleged smugglers ship many years ago.
Adding to its secluded status, the beach is only accessible by boat and the silvery white sand and clear waters are a must see if you're on the island.