Ibiza has struck something in us: there's a magic here, and the Ibiza sunset certainly proves it night after night.
There's an energy on this island, and it's got nothing to do with the clubs or the music. Although I won't lie, those are cool too. However, this is a place where people have gathered for a very very long time, to pursue a spiritual calling.
Around the island you'll find mementos of times gone by: the Romans were here; we took part in a sunrise Yoga class by an ancient Phoenician tower… It's rumoured the lost city of Atlantis is under Es Vedra which is just across the water. Ancient stories, tradition, culture – they all reference the sun as a source of energy. Here, there really is something very beautiful about the light, and everyone must see the sunset.
As the sun hits the horizon, everyone cheers. It's fabulous. We've seen proposals happen at that moment, and a roar of happy energy as thousands of people from all corners of the earth relish in one special moment.
Where to experience this for yourself?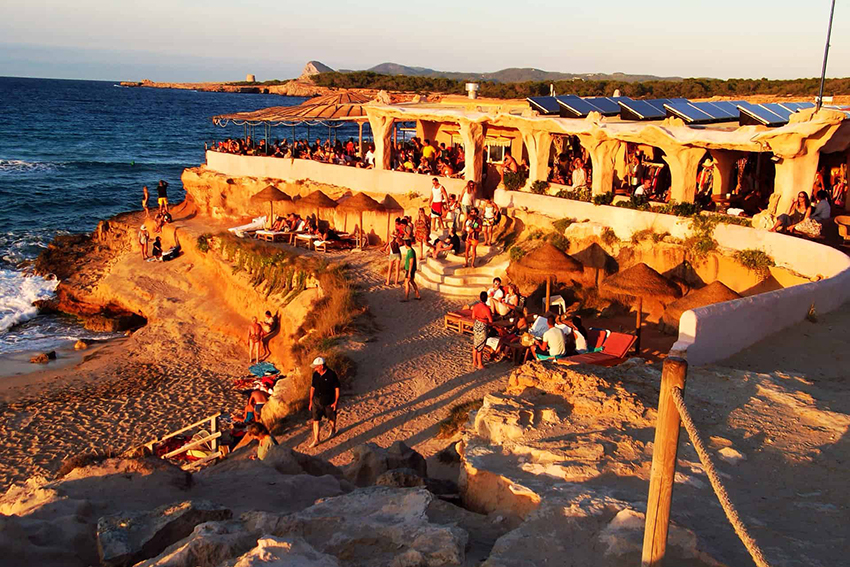 3 areas where you can see the Ibiza sunset: our favourite spots
Restaurant el Carmen or beach areas opposite Es Vedra
Many people go to this area to meditate as the sun sets. That's pretty special
Head for the beach areas opposite Es Vedra. Here you'll witness the sun set over the mystical island. It's one of the three most magnetic places on earth (alongside the North Pole and Bermuda Triangle).
Sirens, UFOs, and more mysteries surround it. This blog writes beautifully about sunset here – worth a quick read.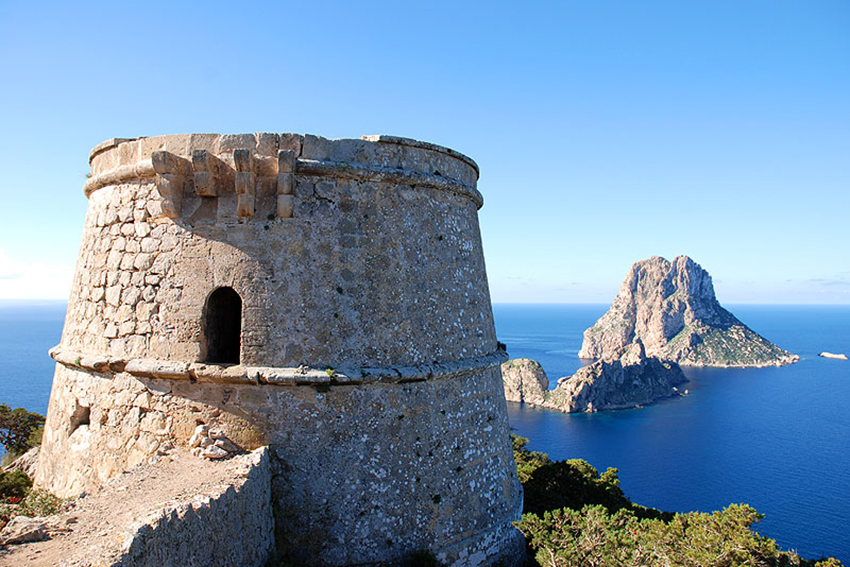 Sunset Ashram or Kumharas beach bars
Two excellent places listed in our round-up of best beach clubs Ibiza: Sunset Ashram and Kumharas are on the same side of the island. They're not too far from each other, and you need to get over to this side of the island to explore all its lovely secret beaches, but you're best to have a car to get to them.
Kumharas is set right on the beach. Sunset Ashram is stunning, surrounded by aqua and deep blue coloured waters! Enjoy non-stop music, great energy and a spectacle you won't forget.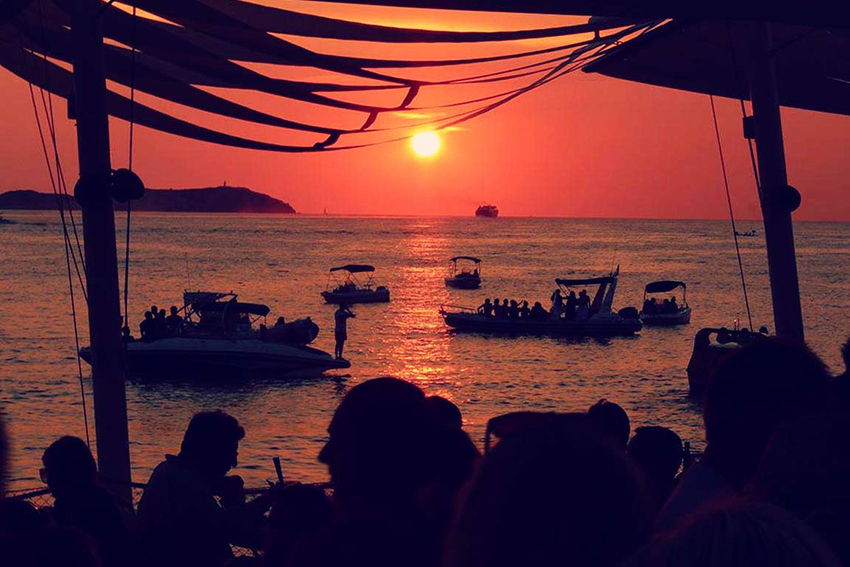 Cafe Mambo
While there are plenty of great venues along Ibiza's sunset strip, all the way from Wi Ki Woo, Cafe Del Mar, and Savannah to bars like Ibiza Rocks and Tulip around the other side of Sant Antonio Bay (Sant Antoni de Portmany), our very favourite is Cafe Mambo.
Here, a tradition has unfolded, where hundreds gather on the shoreline to watch the sun hit the horizon. There's cheering, and the music kicks in. Live DJs (some very big names, I might add) do their stuff right there for all to enjoy.
It's a brilliant experience if you want to be around people and are partial to a bit of dance music at its best (me!).
Have a tip or questions? Let us know in the comments.